Africa. Greenland. The Dead. A week in the life of the world's never-ending explorer.
Day 1–2: Back from Africa
Every year I do several first-ascent climbing and exploration expeditions. In February I went to a remote island called Ua Pou, in the rainy, jungle-laden Marquesas Islands, where I climbed the first ascent of Poumaka Tower. It was one of the most challenging climbs of my life. But it was Africa, where I just returned from, that stands out. I was in Tanzania with my 12-year-old daughter, Lilliana, to celebrate her goal of traveling to seven Continents by age 12. We climbed Kilimanjaro (celebrating Father's Day on the summit!), installed solar energy and computers from Goal Zero and Dell at an orphanage called the Kilimanjaro Kids Community, then went on a safari in the Serengeti. And now I only have another six days before leaving for Greenland, which I'll spend in Chicago.
Day 3: Chicago-Bound
Eight bags. Hundreds of pounds. Carrying it all into the airport. But as I got to my gate to board my flight from Salt Lake City to Chicago, I had a big ol' smile on my face: I was about to go see the Grateful Dead again! 
Half of the flight is filled with other Dead Heads donning full rainbow-colored tie-dyes while some discreetly were undercover in normal attire (though it was obvious they were part of Terrapin Nation). I was dressed normally as well, but we all smiled at each other just the same. 
I had a chance to rock out with the original Grateful Dead when Jerry Garcia was still alive 89 times (the Jerry Garcia Band, a dozen times as well). The first time I saw them was in Los Angeles in 1987, I was late to the scene, but not too late. Before long, my life was ruled by three things: going to Grateful Dead shows, climbing, and snowboarding. (I worked seasonally at ski and climbing shops to keep the lifestyle going.) I continued until Jerry Garcia died in 1995. I remember exactly where I was when Garcia died: I was living in Yosemite National Park, and I was climbing the Chouinard-Herbert Route on Sentinal Rock in a day. When I got down from the climb, I heard the news. It seemed the entire community in Yosemite was in shock and mourning, as was every Jerry Garcia and Grateful Dead fan around the world. So needless to say, these days were going to be special.
Day 4–6: Three Days with the Dead
In Chicago I lugged my eight bags, that would follow me to Greenland directly after the three concerts, to my hotel room. The hotel was filled with beards, tie-dye, flowing dresses, basically Dead Heads at every turn in every view. Then I walked down to the show to hang on Shakedown Street, which is basically the entire pre-show scene, where people vend T-shirts, organic edible goods, homemade jewelry of stone and crystal and earthly treasures, many hands in the air with one finger pointed to the sky needing 'a miracle,' or in other words a ticket for the show, but mainly people laughing and hugging and rejoicing as we all slowly made our way inside the show. Seventy thousand-plus people crowded for hours into the show.
I sat about mid-level next to the stage. Then they walked on stage, and Bob, Phil, Bill, Mickey, Trey, Bruch and Jeff started tuning up. Seventy thousand people went wild, and I was 20 years younger again. They kicked it off with Phil singing (and the band rocking) "Box of Rain," which also happened to be the last song they played last time they were in Soldier field 20 years ago. We rocked for almost five hours. There is no better way to describe it than time travel, though mysterious time travel, visiting places and times and memories and emotions that have been forgotten and places and times that have lived on in the front living room walls of my mind for over 20 years.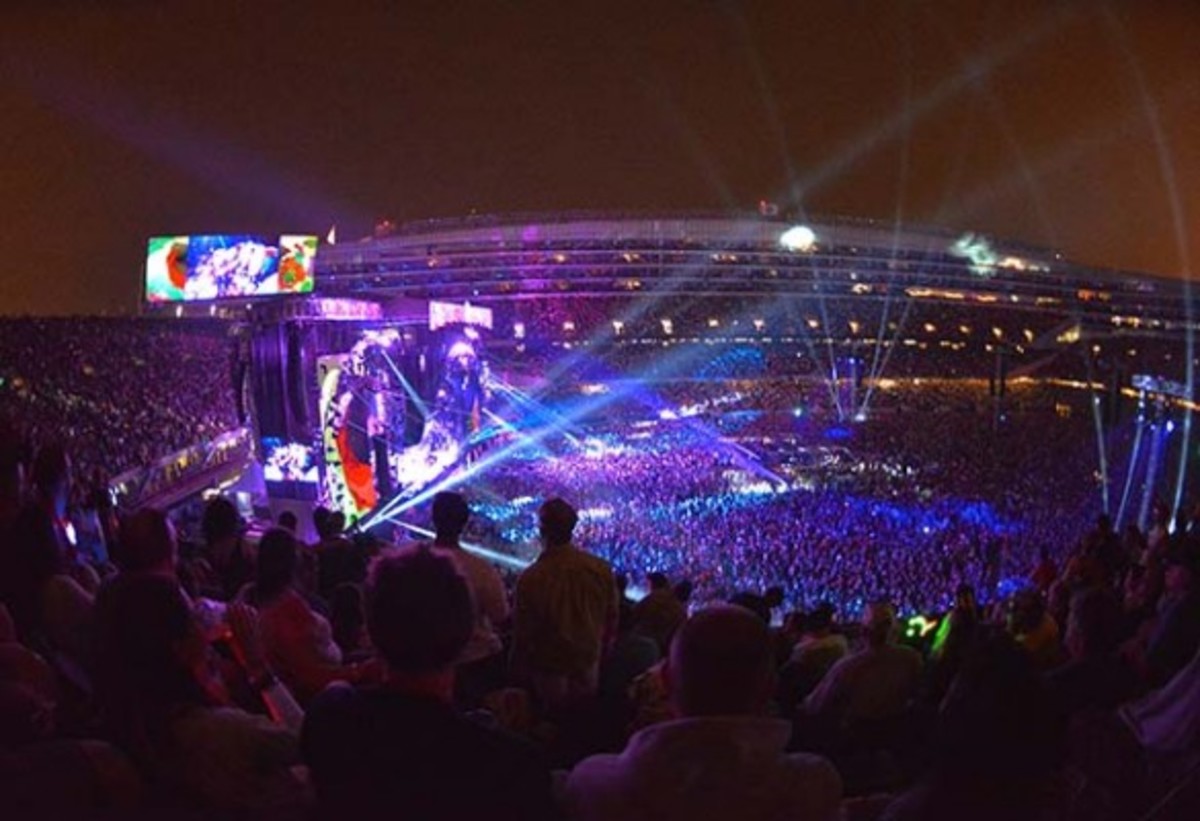 The Dead's last show in Chicago.
Day 7: Virgin Earth in Greenland
As I type this, I am flying above the ocean from Iceland to Greenland on my way to find huge unclimbed rock towers in a place that is completely unexplored. That is a big statement. To even hint at unexplored, unclimbed, untouched, or virgin earth is a big deal to me and is increasingly rare. But its one of the things I live for, obsess over, and continue to convince myself is a healthy addiction. I have 23 more expeditions to virgin earth planned out for the next several years and just completed my 62nd expedition (63rd, if you count The Dead).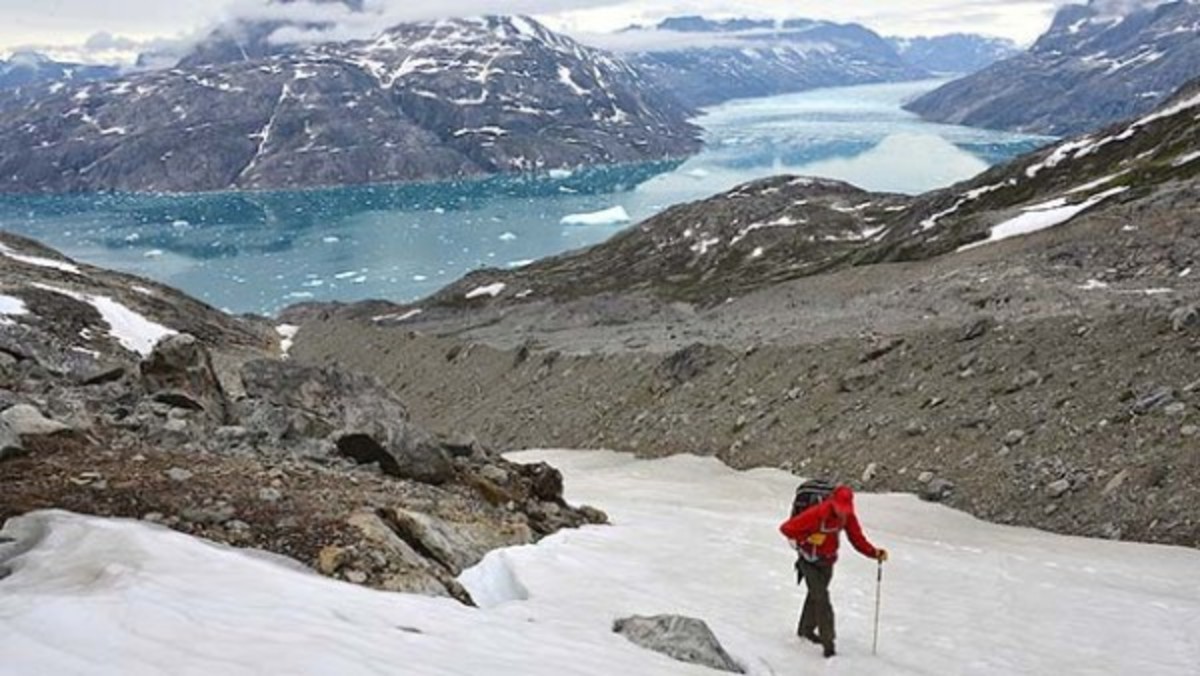 Mike Libecki in Greenland.
For access to exclusive gear videos, celebrity interviews, and more, subscribe on YouTube!