With its towering walls and grand waterfalls, there is no doubt that Yosemite National Park is a place of wonder. To 62-year-old climber Steve Bosque, who has been scaling the park's walls since 1975, it's his favorite place to pioneer new climbs.
To date, Bosque has put up 27 massive routes and has his eyes set on more.
RELATED: When it comes to climbing, age is just a number
But Bosque has another angle to spending time on the rock. During spring, summer and fall, while thousands of visitors are scurrying around on the valley floor far below him — some munching on greasy cheeseburgers, others hiking or rafting — he performs levitation, sleight of hand and more for an audience of just one or two. His acts of magic take place on small, rock-strewn ledges with nothing but air below him.
Recently, Kevin DeWeese, Bosque's partner for five new big-wall routes, has been videoing the magic shows and sharing them online. "They blew up," DeWeese tells GrindTV.
"He's ripping this card up, saying that he hates card tricks, and [yet] he's doing a card trick. He has that performance aspect. He's humble-bumbling, then he's like, 'Oh, I can do this.' His humility is part of his misdirection."
RELATED: How to survive (and enjoy) the busy season at the national parks
Bosque's path to magic was paved wholly by his experiences in Yosemite. In the mid-1970s, he began exploratory climbing with legendary vertical pioneer Warren Harding (in 1958, Harding and his team were the first to ascend 3,000-foot El Capitan).
"[In 1975] I was a busboy in the [Yosemite Lodge] cafeteria and a rookie climber. I approached Harding and asked him to sign a napkin. He laughed and soon he recruited me for a new climb," Bosque tells GrindTV.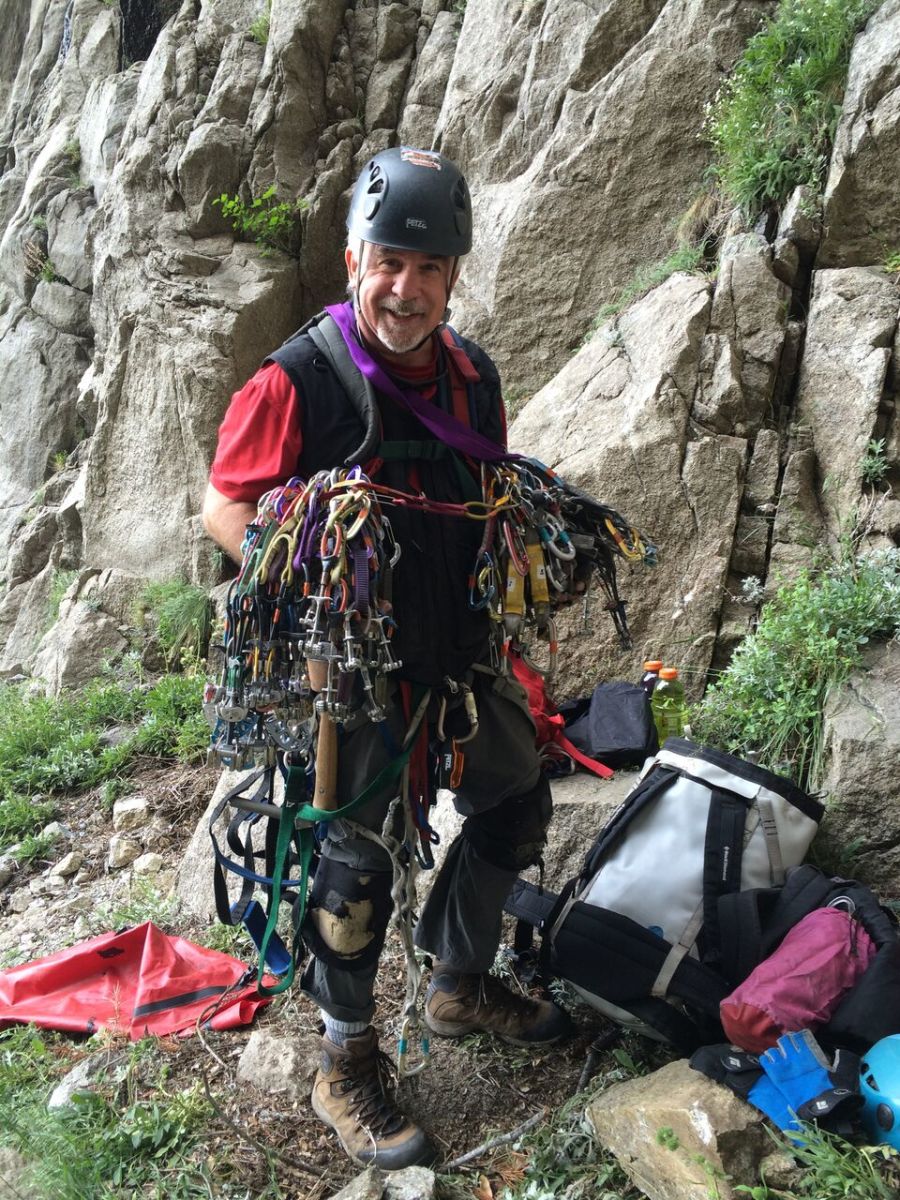 The two would go on to big-wall climb together for many years. They spent dozens of nights sleeping in portaledges, single-point-suspended cots fastened to the side of the wall.
Thirty years ago, Bosque and his partners, John "Duecey" Middendorf (also a vertical pioneer, as well as the author of "How to Climb: Big Walls") and Mike Corbett, were nearly turned into human Popsicles while trapped in a winter storm high on the South Face of Half Dome. They were pinned down for days in the nasty conditions, bombarded with avalanches and suffering from hypothermia. Finally, a helicopter arrived and short-hauled them to safety.
RELATED: Backcountry skiing in Yosemite Valley with expert Jason Torlano
It was an event that deeply impacted Bosque's life. Inspired by his rescuers, Bosque traded in construction for nursing so he could help others as the Yosemite Search and Rescue team had helped him.
Since 2000, Bosque's worked at The Edgewood Center for Children and Families in San Francisco. He's a nurse for kids and young adults "who have suffered abuse, neglect and often have mental illness and behavioral problems," he explains.
Figuring he could do even more to help the troubled kids, he eventually taught himself magic and soon was performing for patients. "It's a hell of an attention-getter," he says. "I found I was able to de-escalate kids who were being physically restrained and sometimes turn a bad situation around."
As word of his prowess spread, demand for Bosque's talents increased. After a stint doing regular magic shows with his partner, Al Fodor, Bosque realized that all of that performing was taking away from his time with his wife and kids. "Now I just do it for those kids [at Edgewood]," he says. "Now that my own kids have moved out, I also do magic on big walls."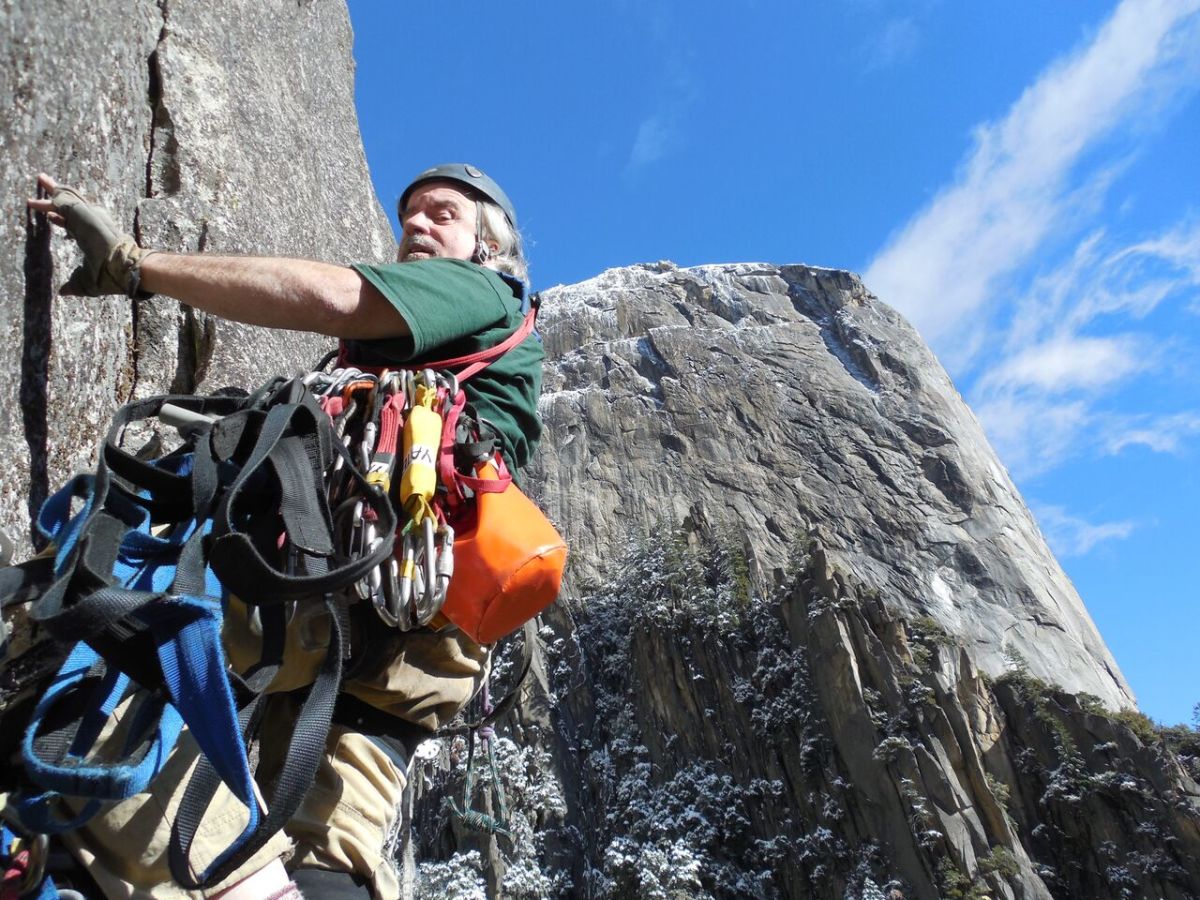 Middendorf says he's happy to see his old climbing partner still out there pioneering new climbs after all these years. "It seems he has been rejuvenated with big walls in the past years, finding cool new lines," he says.
DeWeese adds, "It's like climbing with history. He downplays everything and never boasts about anything. He's pretty much unstoppable."
Some might say that's the real magic.
For access to exclusive gear videos, celebrity interviews, and more, subscribe on YouTube!