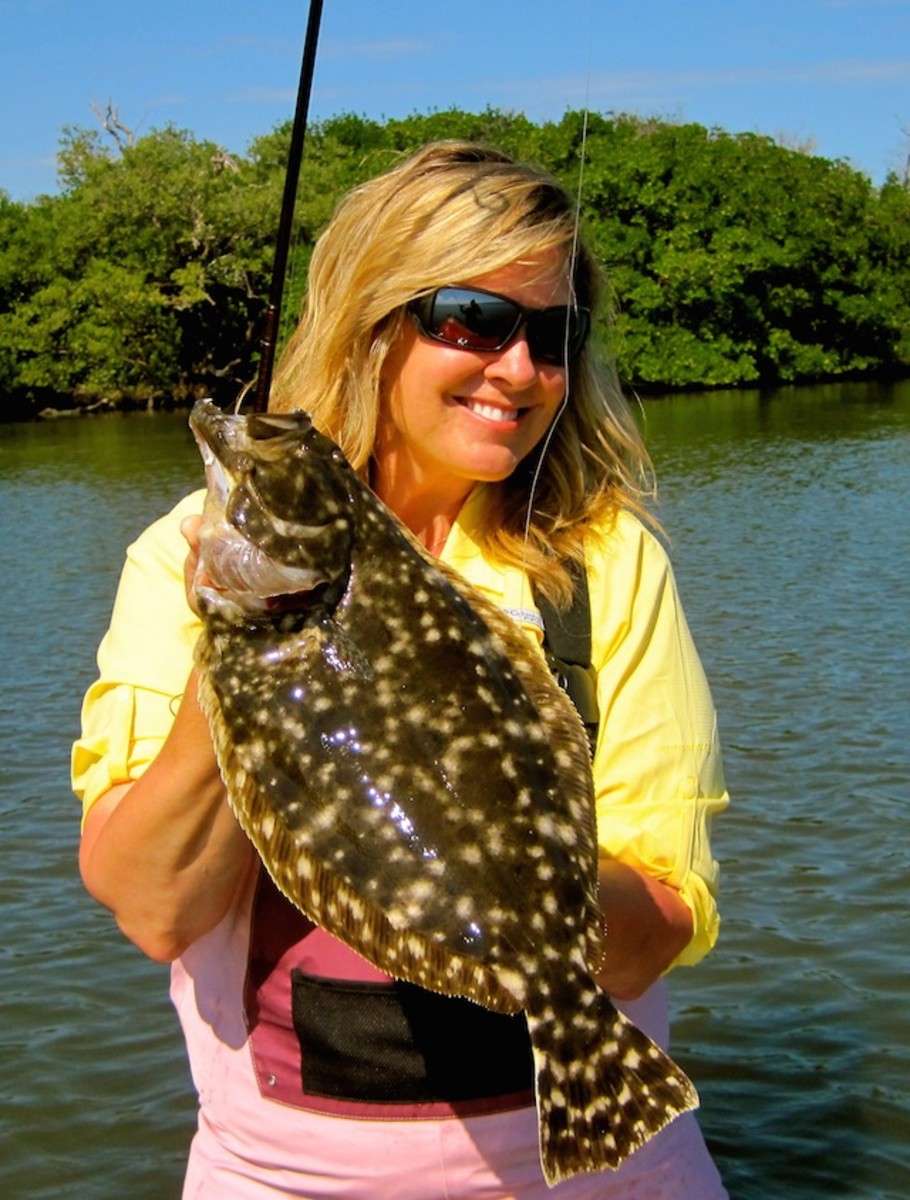 By Jerry McBride
Flounder throughout the Southeast U.S. react to seasonal cold fronts by vacating summer grassflats and gradually working—and feeding—their way toward Atlantic inlets and Gulf passes in preparation for their winter spawning migration to nearshore reefs and wrecks. In most cases, they won't return until waters warm in April.
Early in the process, kayak anglers can find them still fattening up in creekmouths on falling tides and pounding migrating forage species huddled up next to points; it's probably not an accident that Nature scheduled offshore flounder migration to coincide with the southbound bait migration. Some of the biggest fish will be caught in mere inches of water—too shallow for most powerboats, but perfect for kayak anglers to exploit. As waters further cool, look for them along deeper seawalls, dock pilings and jetties as they stage for the push offshore.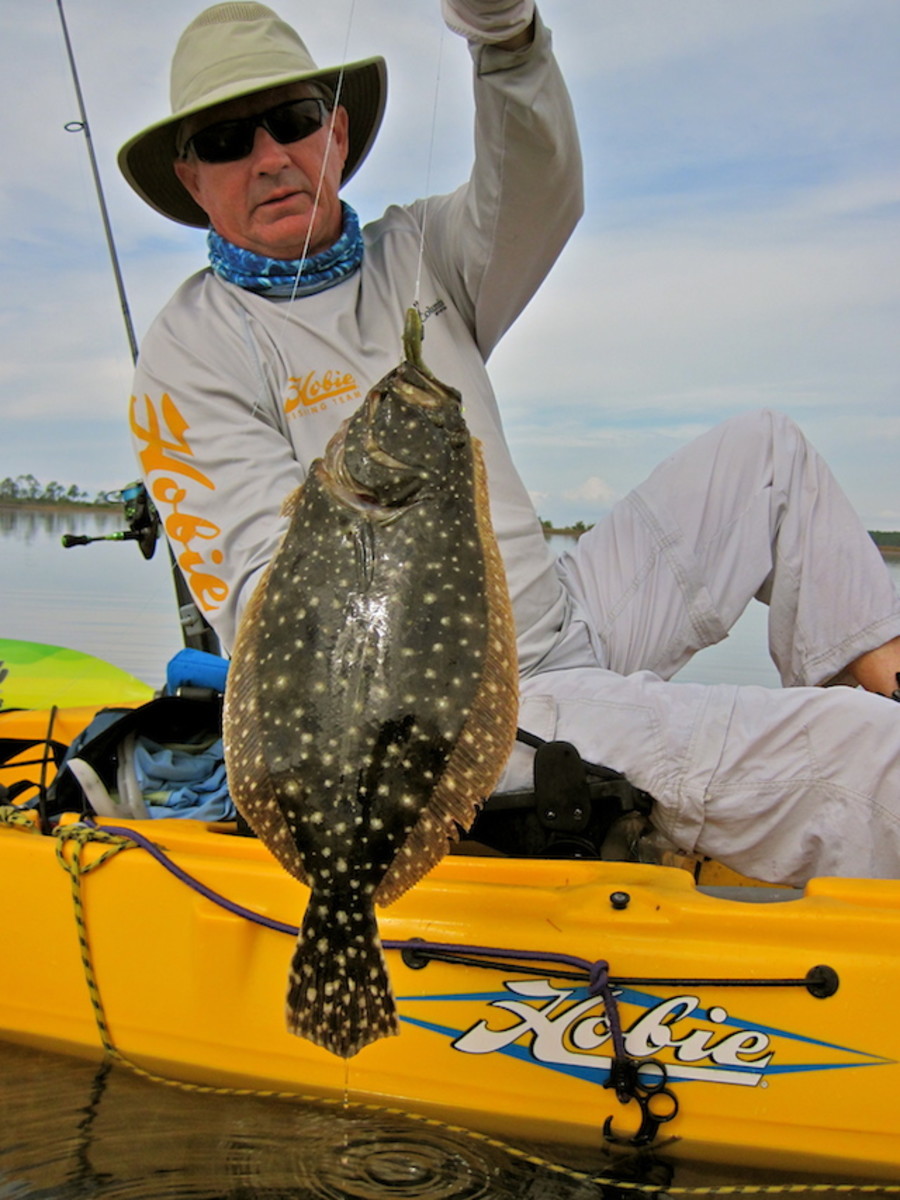 Flounder are surprisingly aggressive for bottom-huggers. It's weird but not unusual to see them skyrocket on surface bait schools in shallow water, and bigger fish are not shy about slamming suspending or even topwater plugs. However, lures are generally most effective if bounced along the bottom somewhat methodically. A light, sensitive rod best signals the often-subtle strikes; flounder often grab a lure and simply settle back to the bottom, or swim along with the lure in their mouth as it is retrieved. In either case, the only indication of a strike is often just additional weight at the end of the line.
Over sand, use a lure that gets to the bottom quickly. Typically, that means a soft-plastic rigged on a jighead to match the depth and current. On the Atlantic coast, from central Florida on north, anglers targeting big southern flounder can get away with larger lures such as 5-inch, mullet-imitating tails. For smaller Gulf of Mexico species, 3-inch tails, or my personal favorite, the VuDu Shrimp, put more fish in the kayak. For fishing around hook-snagging weeds or rocks, the same lures rigged on weighted weedless hooks are best.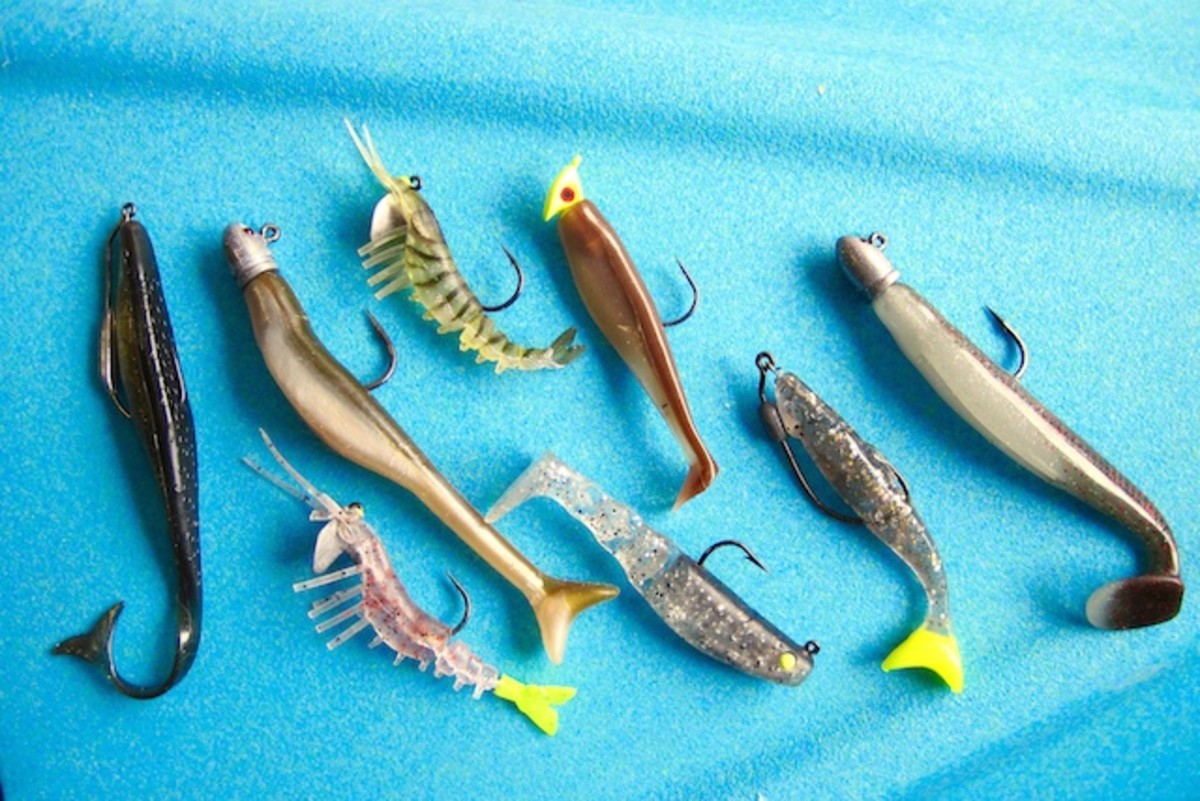 Gulf flounder aren't typically as large as the southern flounder prevalent on the Atlantic coast. Filleting them requires a sharp, flexible blade, especially for retrieving the thin strips from the light-colored underside. I actually prefer these delicate, white fillets over the thicker topside fillets—they're perfect for rolling up crab stuffing.
Should you run across a concentration of flatties, try to constrain yourself to enough for a couple dinners. Anecdotal evidence—meaning every single dedicated flounder fisherman I ask—tells me numbers have plummeted the last few years, most likely due to spear fishermen decimating offshore spawning aggregations. Fish managers have been slow to recognize and adapt regulations to the impact of this recent harvest phenomenon.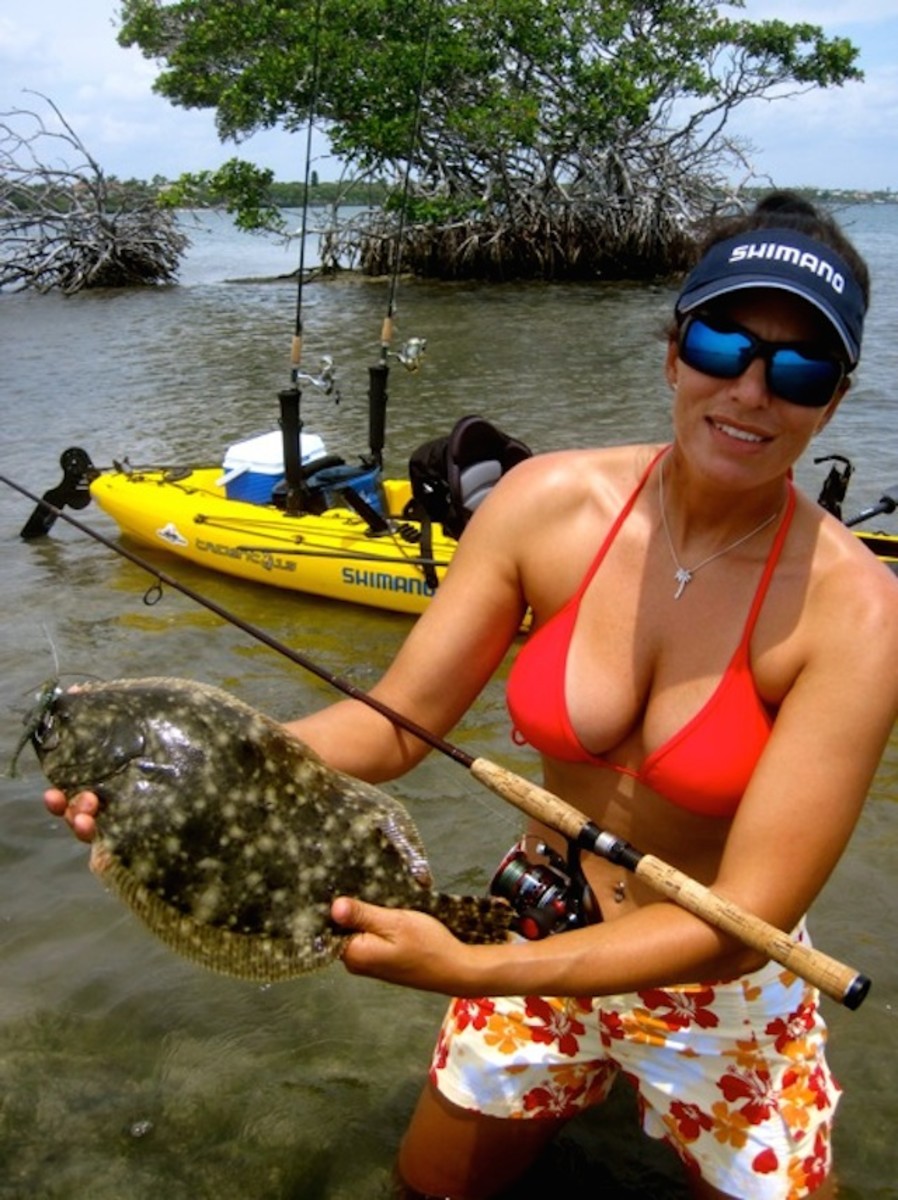 The article was originally published on Kayak Fish
For access to exclusive gear videos, celebrity interviews, and more, subscribe on YouTube!