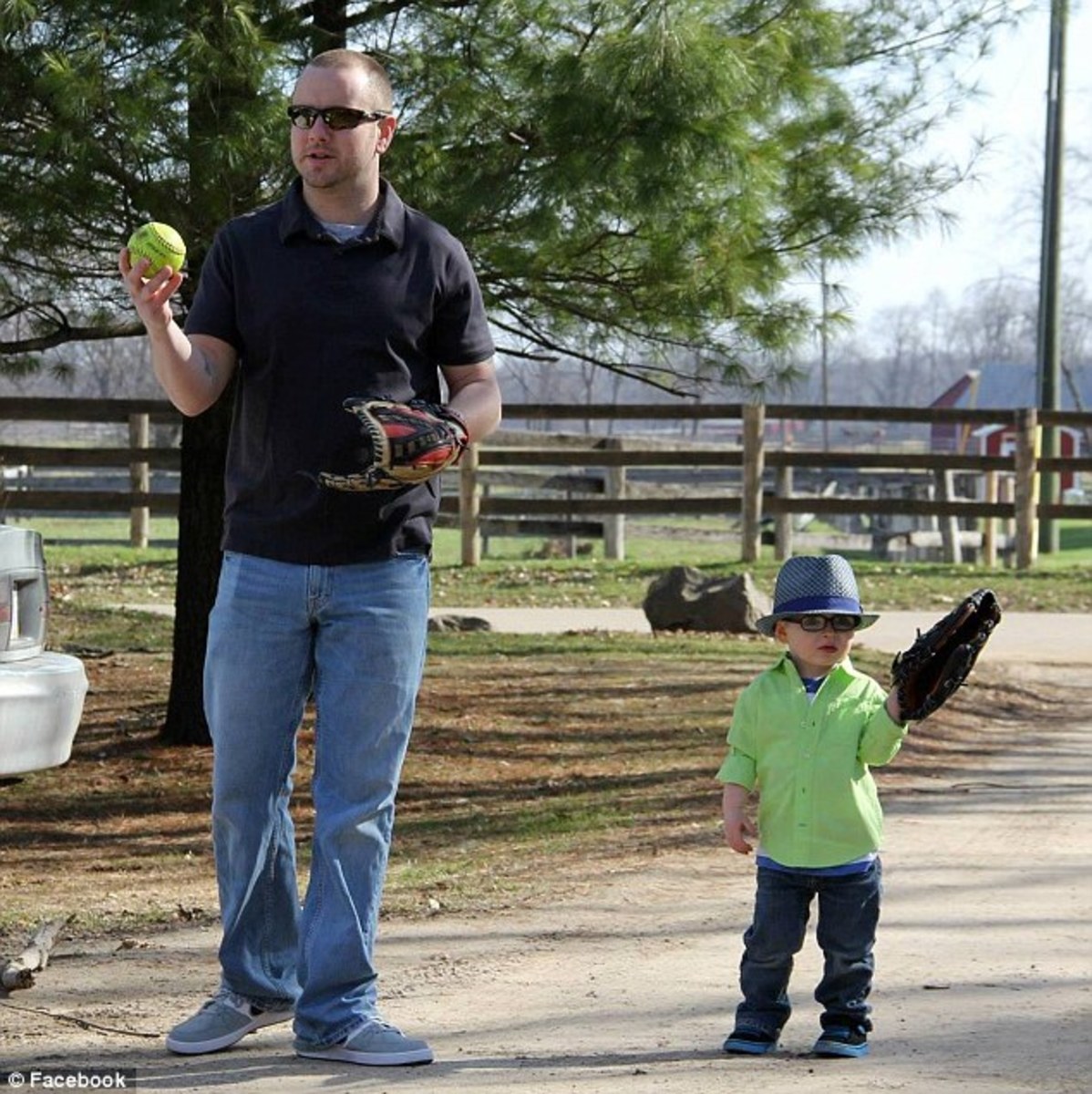 A father and his 4-year-old son, who were described as inseparable, died after falling through the ice while ice fishing Monday at Alderman Lake in Highland Township, Michigan, 40 miles northwest of Detroit.
Two fishermen saw David Michael Lyons, 30, and his son, Jackson, fall through the ice and not resurface, according to The Detroit News and Daily Mail and other news outlets.
A relative believes the boy fell through the ice first and Lyons went in to save him. Authorities told FOX2 Detroit they believe the two had just started to make their way off the ice.
"The traverse out was fine, fishing was fine, but the ice has pockets and flows [that weaken the ice]; that's what we think happened," Oakland County Sheriff Michael Bouchard told FOX2 Detroit.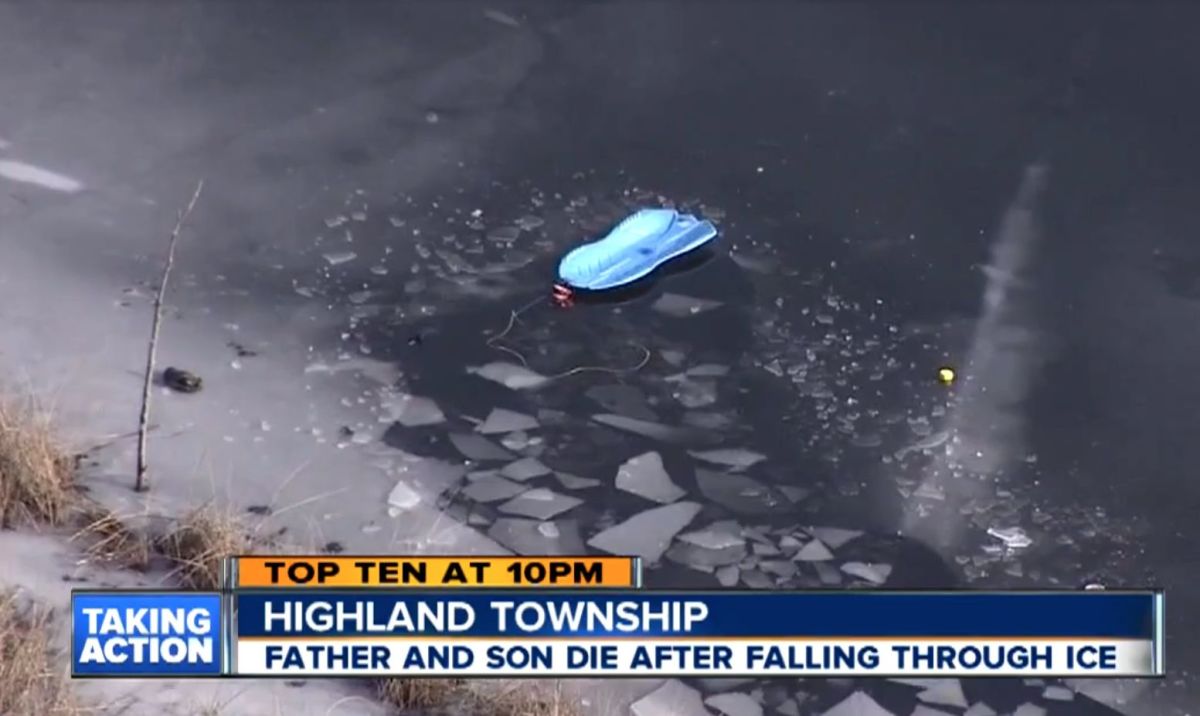 WXYZ reported that the rescue crews were on the scene six minutes after the 911 call came in at 10:36 a.m.
Authorities said the two were underwater for 15 minutes before two divers from the Oakland County Sheriff's Office retrieved them about 350 feet north of the boat ramp. The two were said to be about 10 feet from shore and were wearing snowmobile suits, which would have become heavier in the water.
The father and son were placed in separate ambulances and taken to Huron Valley-Sinai Hospital in Commerce Township where they died a few hours apart.
"This is a horrific reminder that we should always hold safety first when we undertake water-related activities," Oakland County Sheriff Michael J. Bouchard said in a statement, according to The Detroit News.
"No ice is safe ice especially due to the mild weather we have experienced this winter. Our thoughts are with the family during this unthinkable time."
A man identified as the grandfather of David Lyons said the father and son were inseparable.
"They liked to do things together," he told The Detroit News. "Ice fishing, riding four wheelers. Anything together."
Lyons was engaged to the mother of his son, the sheriff's department said.
WXYZ has more on this tragic story:
More from GrindTV
Giant Ocean Cleanup project readies for launch
Jaws or Nazare; Which big-wave surf break has it all?
The future of California's coastline is in doubt
For access to exclusive gear videos, celebrity interviews, and more, subscribe on YouTube!