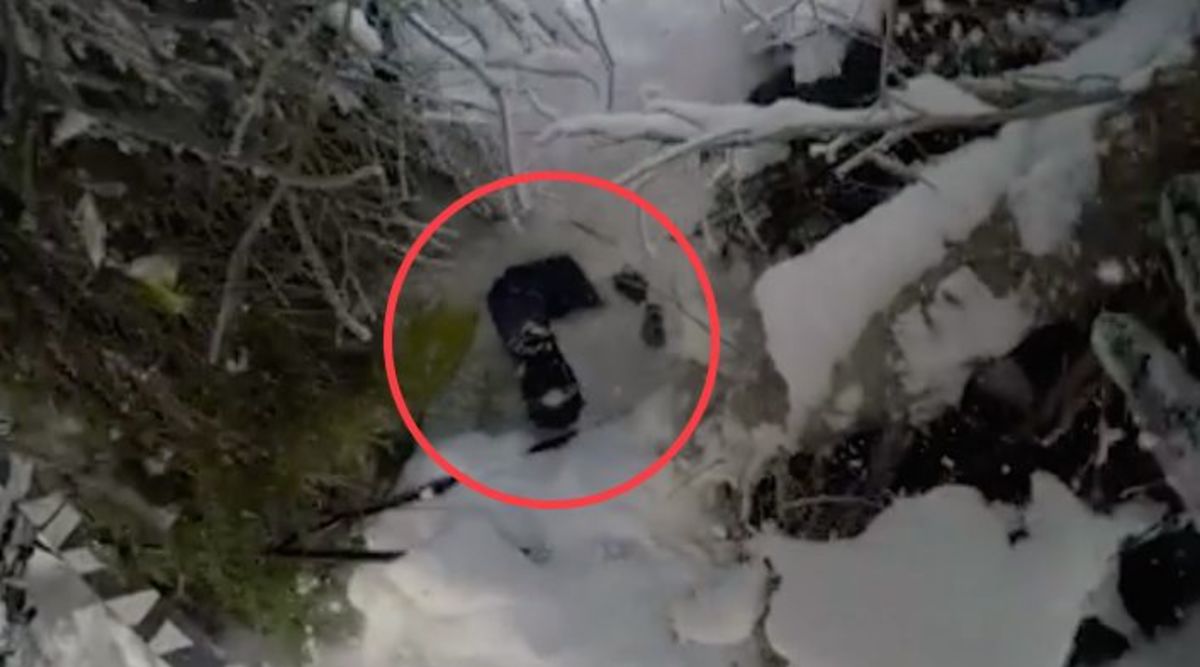 A father and son were skiing powder runs through the trees at Brundage Mountain Resort in Idaho recently when one of a parent's worst nightmares unfolded — watching a child suffer a near-death experience.
The terrifying ordeal for Winston Goss and his 15-year-old son Ethan prompted Goss to reactivate his Facebook page for the sole purpose of sharing "THE most frightening experience I have had as a father, and the dangers of tree wells."
RELATED: What you need to know about tree wells
Winston Goss and his 15-year-old son Ethan were skiing a familiar route in Hidden Valley, an ungroomed but in-bounds area of the resort, when Ethan skied off a jump and suddenly disappeared head first into a tree well, burying his head and most of his upper torso.
Frantic moments ensued.
"What you're about to see is a very real threat and there are many who die each year [because of it]," Goss wrote on Facebook.
"It was scary for sure," Goss told the Idaho Statesman.
In the video, one can sense the rising panic in Goss's voice as he calls out for Ethan and hears muffled screams in return.
Goss goes into the tree well and sees Ethan's arm sticking out. He grabs his son's hand and pulls his upper body out of the snow. Ethan could hardly breathe, hyperventilating. Once fully extracted from the tree well, he was shaking.
"I am so happy I was above you," an extremely relieved Goss said to his son.
One can only imagine the consequences had he not been.
Goss said on Facebook that they've been skiing the area for three years and have done the same run before and hit the same jump.
"You never know when you're going to catch an edge," he wrote. "All is good. Ethan and I jumped right back up the next day and did the same route."
The important message Goss hoped to share is definitely making the rounds. It has been viewed on Facebook more than 1.4 million times with over 20,000 shares. The Washington Post wrote about it Thursday.
"People need to know what these things are about," Goss told the Statesman. "Unless it happens to you, you don't understand the dangers."
More from GrindTV
Would you ride a fat bike with a ski instead of a front wheel?
Shaun White announces intent to compete in 2018 Olympics
LA fitness model skips marathon for Alaska ultramarathon
For access to exclusive gear videos, celebrity interviews, and more, subscribe on YouTube!