We tap into our primal side when cooking outside. There's a connection to our deep-seated predisposition to not only survive, but to enjoy the act of eating what we cook. Sustenance is to be found at the end of each sizzle, snap, bubble and crunch, a cumulative ritual embraced by chefs for generations.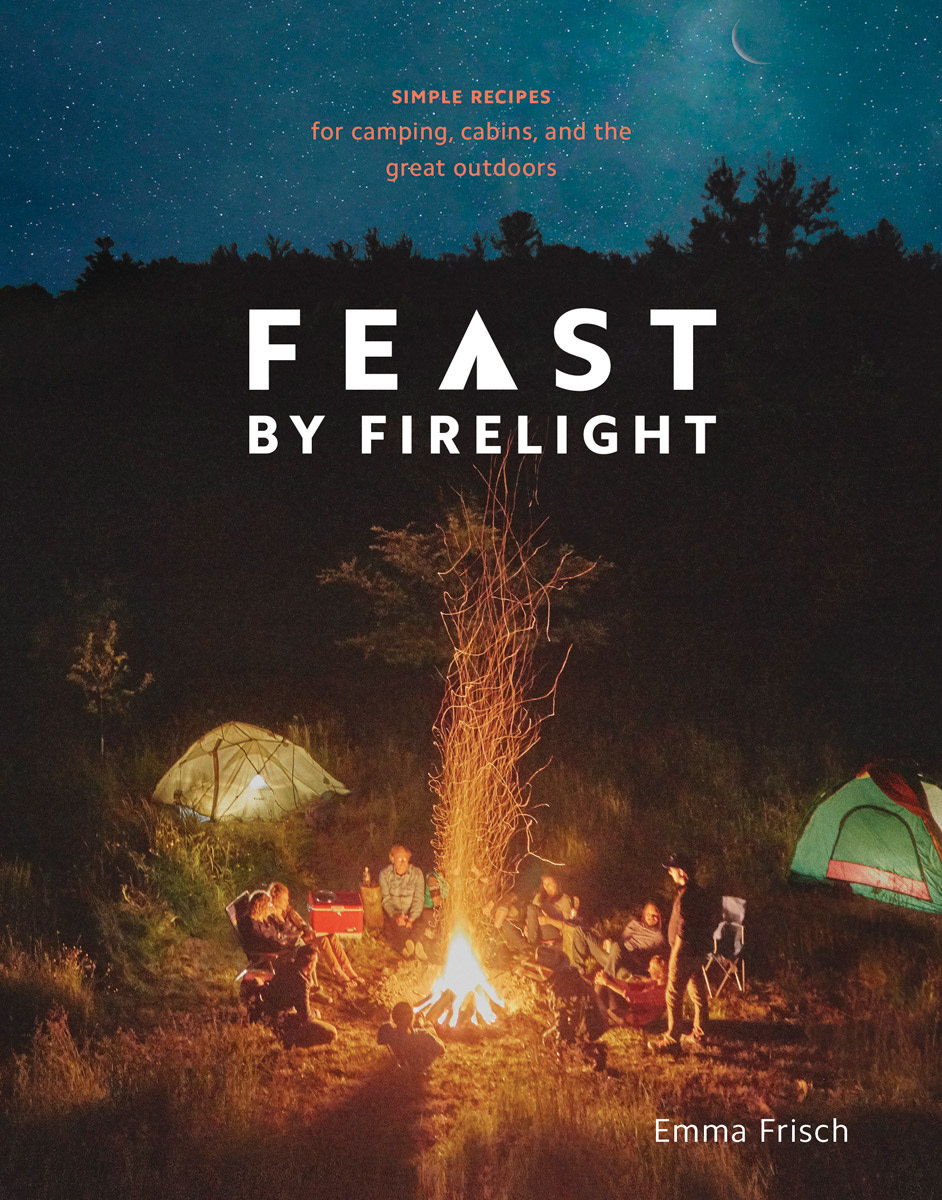 In a dream world, many of us would happily make the trek to a distant island in Patagonia to indulge in feasting on what you forage – in reality, many of us are left to our own imaginations when trying our luck at campfire grilling or Dutch Oven cooking. When 'Feast by Firelight' author Emma Frisch decided to write a cookbook, she recognized the need for camp chefs everywhere to take their five star aspirations and marry them to down-to-earth practicality. The result is not only a delicious deep-dive expanding the camp cook's repertoire, but real-world advice for the uninitiated and also seasoned veterans.
Frisch's tips for outdoor cooking tick all the boxes for prep even before you hit the road.
Inside the book, don't expect to find recipes for Frisch's variation on camping comfort food, but relish instead in a diversified palate that would rival the menu of your favorite restaurant. The recipes in 'Feast by Firelight' combine some variations of familiarity as seen in her spiced sweet potato and kale tacos, and imaginative influences borrowed from Italian, Middle Eastern and Asian cuisines. She even includes some libations to pair for the budding camp mixologist.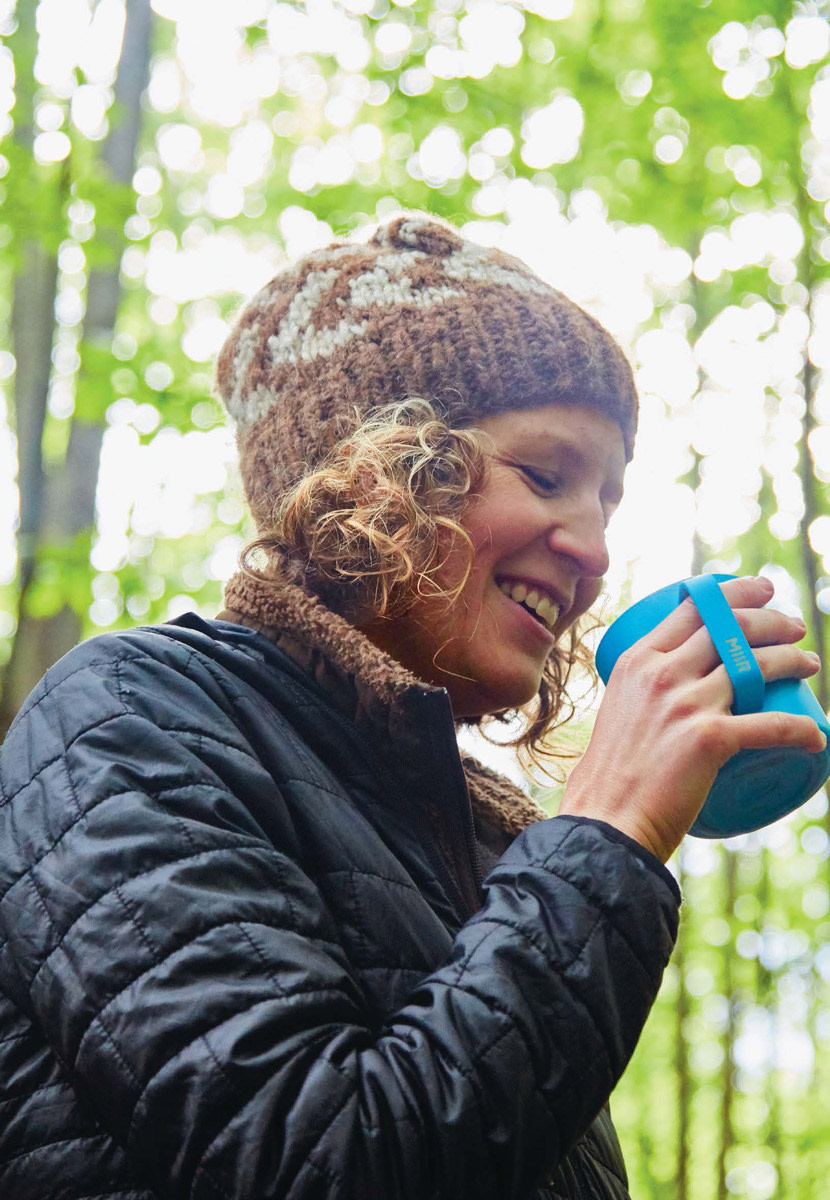 Frisch capped the influence at two hundred pages and left us wanting more, so we followed up with her after trying a few recipes ourselves and filling our calendar with culinary camping trips.
'Feast by Firelight' is one of the most useful and complete camp cookbooks we've ever had the pleasure of reading. When did you decide to impart your wisdom on the masses and what was the process of putting that book together?
I'm honored you think so! The original idea for the book was more focused on open fire cooking with wild foraged foods, but when my editor and I started researching the camp cookbook category, we found a major void. Most camp cookbooks featured a limited number of recipes that relied heavily on processed and prepackaged foods, or were geared towards backcountry cooking, which requires using lightweight, dehydrated ingredients. What's more, we were hard-pressed to find a camp cookbook with vibrant photography that could bring the essence of cooking and playing outside to life.
When you look at the camping industry in America, the grand majority go car camping. This means that they can pack a cooler with some fresh ingredients as well as cooking equipment (like a cast iron pan), that together, lend to creating simple, easy, mouthwatering meals outside. As a former backcountry guide, car and festival camper, and now culinary director of my glamping hotel, Firelight Camps, I was excited to bring my own experience and knowledge to others by attempting to create a foolproof camp cooking guide.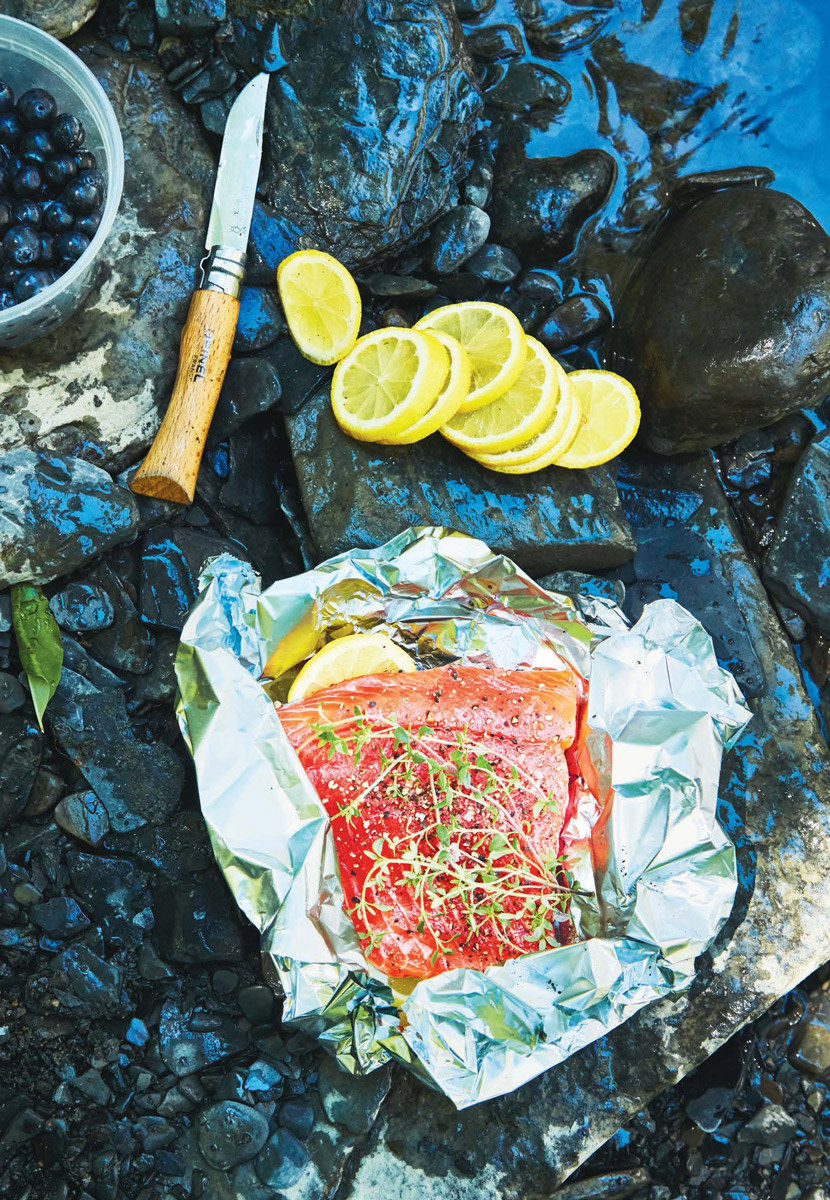 The hardest part about writing a camp cookbook is that cooking outdoors can be so unpredictable! And yet, with a cookbook recipe, readers want the author to hold their hand each step of the way, yielding predictable, perfect results. So part of the challenge I faced was how to effectively communicate what variables to expect when cooking outside, while also empowering readers to embrace those uncertainties and use them as an opportunity to tune into their senses and intuition. For example, testing the heat of burning coals or staying close to the cornbread so one can smell when it's ready. I made nearly all the recipes adaptable for the home kitchen as well, so readers could experiment at home and gain confidence before taking them outside.
Most of the recipes in the book are inspired by my own life experiences, though it still took a year to research, test and develop the full manuscript. I knew I wouldn't be able to test every recipe (some of which involved up to twenty trials before I was satisfied!) in a true camp setting, so I set up a mock campsite in my backyard. I replicated a campground grill with a backyard charcoal-only grill (so gas wouldn't be an option) and never closed the lid (since most campground grills don't have lids, and not everyone is willing to haul their own to the site). I set up a Coleman two-burner camp stove on my picnic table, and kept my outdoor kitchen equipment in one 54-quart tub so that I wouldn't have an excuse to go back inside. With that being said, a lot of testing happened during the winter, so when I was snowed in I worked on some recipes indoors, like cocktails. (I delivered the first draft of the manuscript during a record-breaking blizzard in Ithaca, and celebrated with a snow flop.)
Overall, writing a cookbook revealed itself as a true calling for me. As a chef, creative, and mother, I loved every part of the process!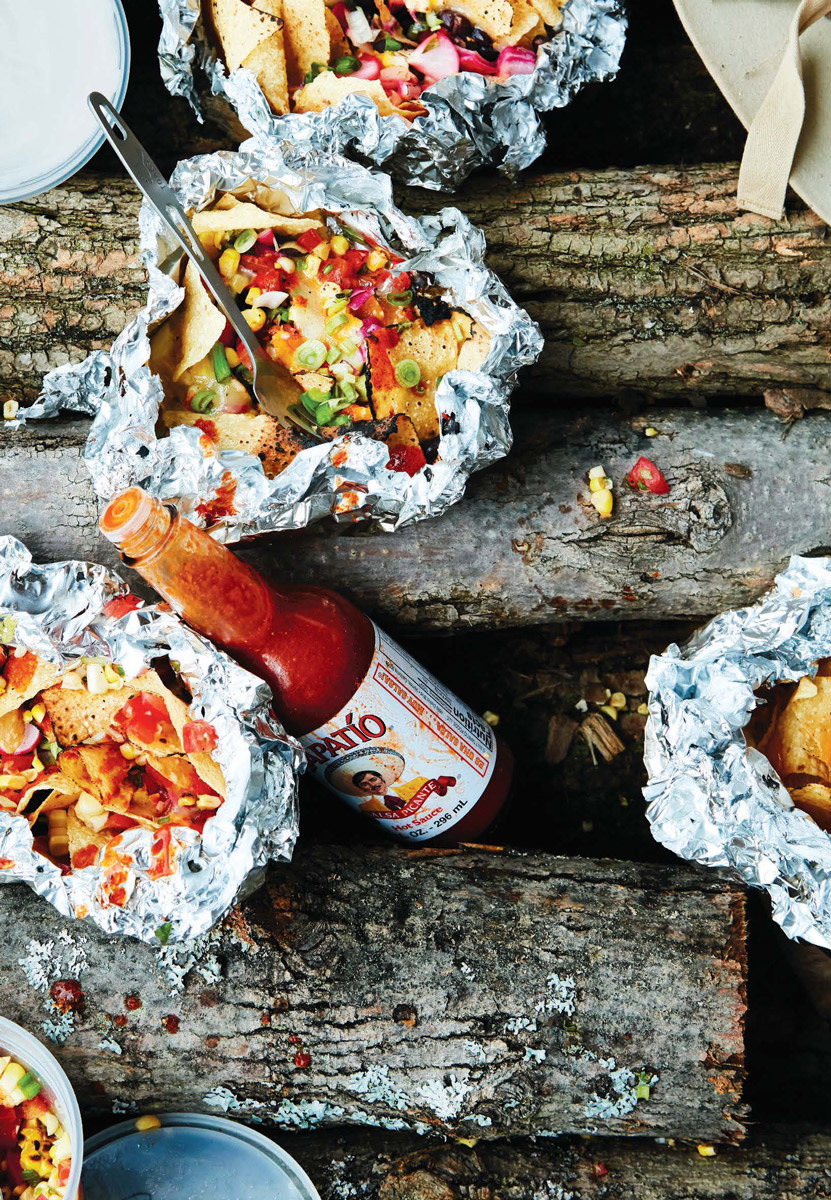 In hindsight, is there anything you wish you included in the book now that it's in circulation and inspiring camp cooks everywhere?
The editing process was the hardest part for me, because I had to let go of a lot of recipes and words I'd labored over. But I fully trusted my editor, Kelly Snowden, every step of the way. She had a hawk's vision for how to keep the book true to its mission, and helped me accomplish this beautifully.
Ultimately, I feel that the book is thorough, without being overbearing or difficult to read. The initial sections concisely prepare the reader for what to bring, how to pack a cooler, how to start a campfire, and other essentials, while the final chapter includes menu planners to help readers create simplified equipment and shopping lists. The recipe sections are lively and share stories with which outdoor lovers, travelers, and foodies can identify, and the pictures are downright evocative. I've been so pleased with feedback from readers, who have so clearly interpreted my intention for the book and are finding it useful and enjoyable. I've also come to realize that without cutting certain recipes or sections, the book would not be the nice, packable trim size we landed on!
I do hope that readers feel comfortable sharing feedback and insight from their own experience using the book, as I'd love for the book to be a platform for conversation and community, and I'm always looking for ways to improve my own knowledge and expertise.
Now that you've realized two big dreams by starting Firelight Camps and writing 'Feast By Firelight', what does the next chapter of your life entail?
Right now, welcoming our second child some time in early September! I'm currently working on clearing my plate so that I can relish time with our new baby and also be present for our two-year old daughter, Ayla, as we navigate the transition from three to four. I'm so grateful that I can take several months of leave to be with my family. Becoming a mother has been truly transformative for me, shifting all of my priorities. Though I'll admit, my creative fire is not easily put out and I'm sure I'll be rearing to work on the next project by the Spring.
You can visit Emma's website here and purchase her book here.
Below, Emma's exclusive recipe for Rosemary-Balsamic Cayuga Grilled Chicken.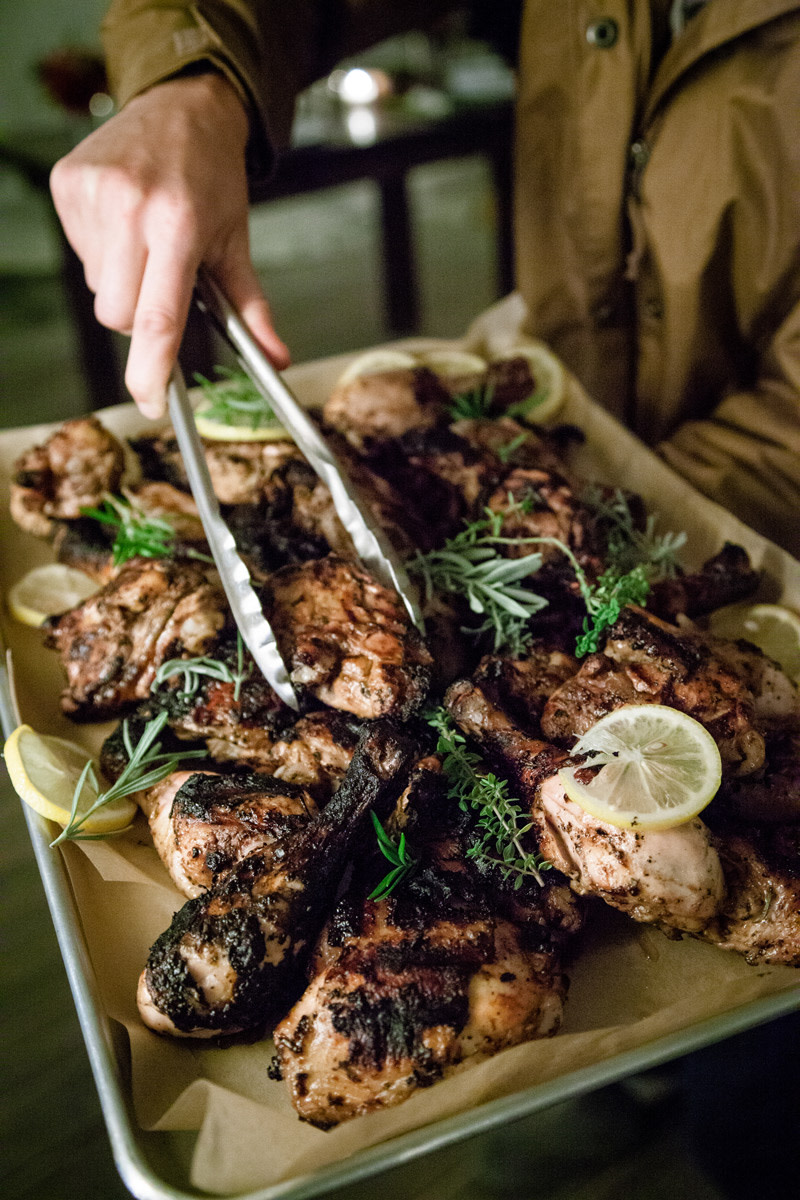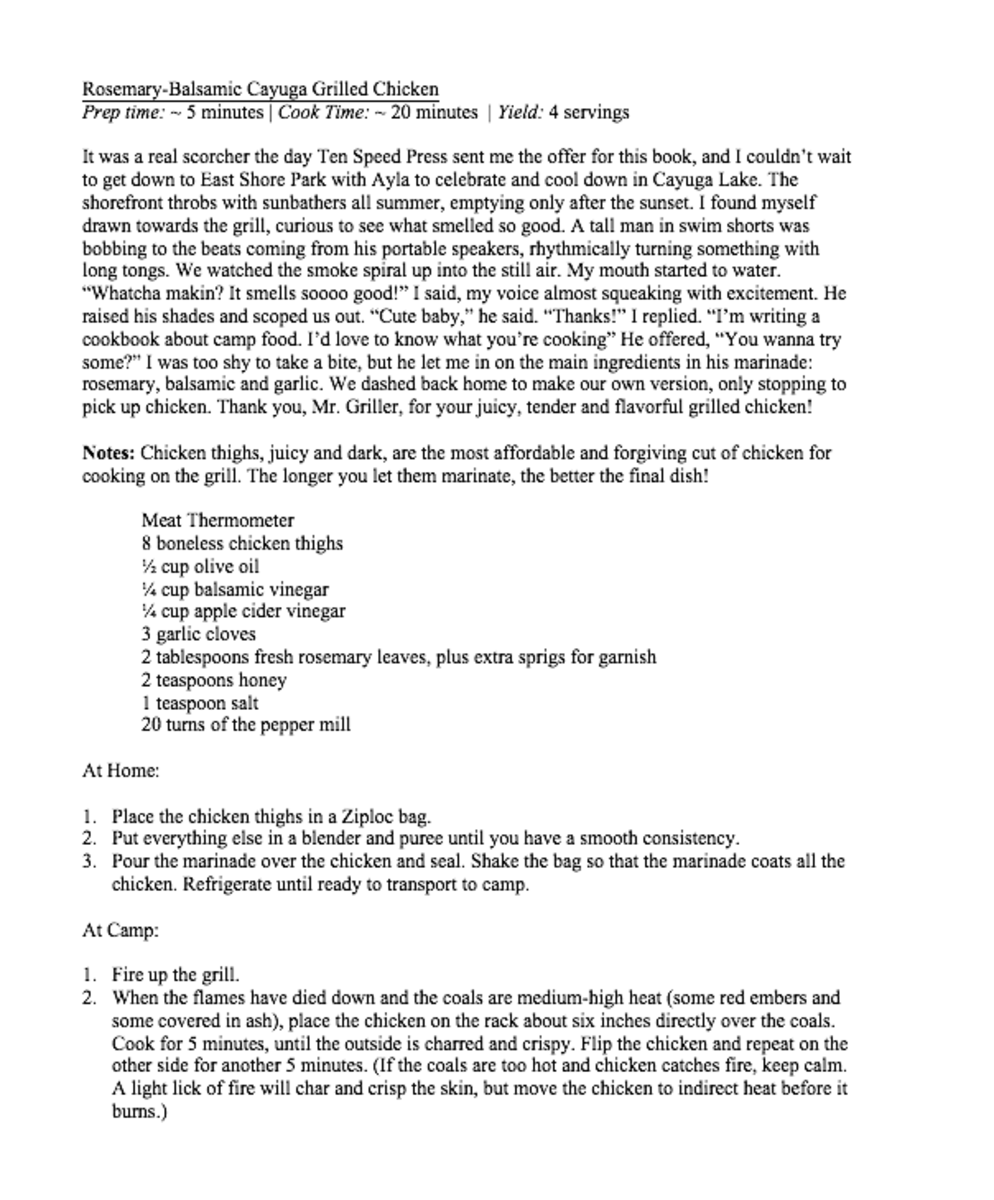 For access to exclusive gear videos, celebrity interviews, and more, subscribe on YouTube!