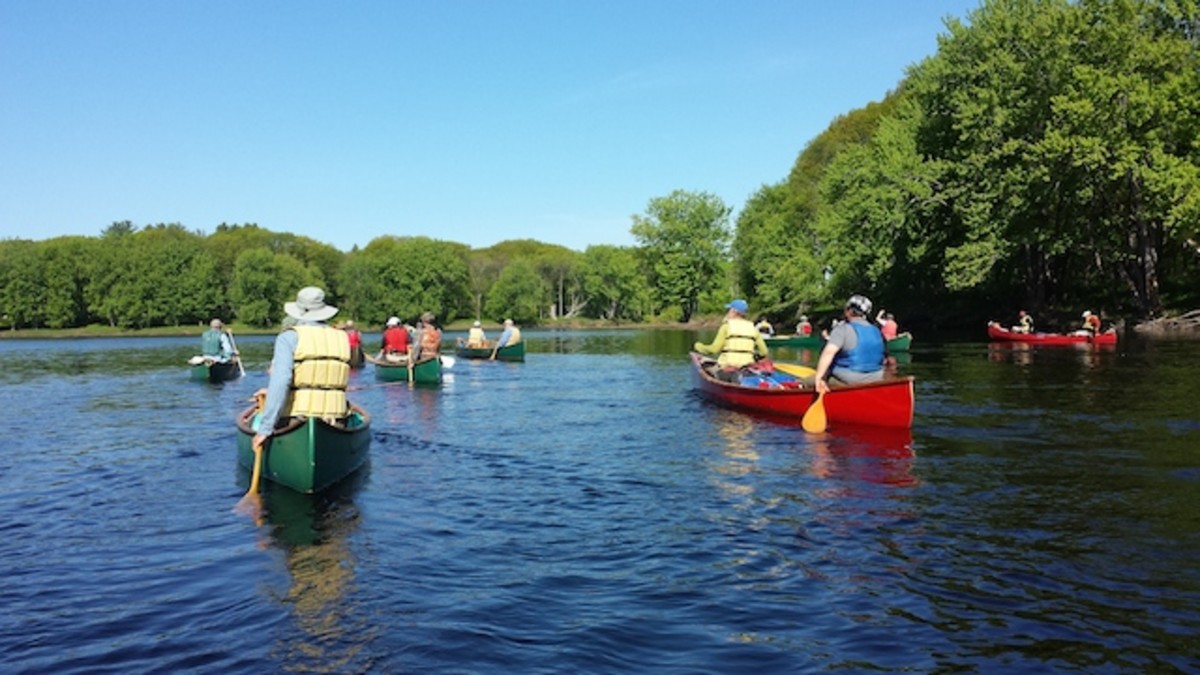 By Matthew Sturdevant
The Penobscot River was an ancient thoroughfare for Native Americans in birch-bark canoes, a waterway romanticized by Henry David Thoreau. In the 19th Century, it carried torrents of freshly cut trees to the mills of Bangor and beyond.
Just in the past few years, a part of the Penobscot near Old Town underwent a Renaissance when dams were removed to reveal rapids and channels not seen since the Industrial Revolution.
In 2013 the Veazie Dam in Eddington was removed, which brought back the historic spawning and nursery habitat of Atlantic sturgeon and shortnose sturgeon, which are listed as endangered species by the National Oceanic and Atmospheric Administration, among many other fish species. In that location, a dam had blocked off the river since the 1830s.
A year before the Veazie Dam was removed, upstream of Eddington, the Great Works Dam in Old Town was taken out.
With the dams gone, the Old Town section is attracting paddlers from all over, most recently to the Penobscot River Whitewater National Regatta in late July, which included the 2015 Whitewater Open Canoe National Championships. The events were hosted by the Penobscot Nation.
But there is so much more to this watershed, which wraps around Baxter State Park and the lower Allagash Wilderness Waterway.
"The Penobscot River is such a beautiful stretch of water, no matter what section you are on," said Robin Merchant, spokeswoman for The Maine Highlands, part of the state's tourism efforts.
Merchant added, "The landscape can run anywhere from thick forests to open meadows … Great boating for any ability, excellent fishing and the wildlife is rich. I usually see eagles, moose, deer, beaver, and all kinds of birds. Depending on where you are, it's calm and peaceful, or it's Class V rapids. There is so much to the Penobscot."
Here are five must-see stretches of the Penobscot.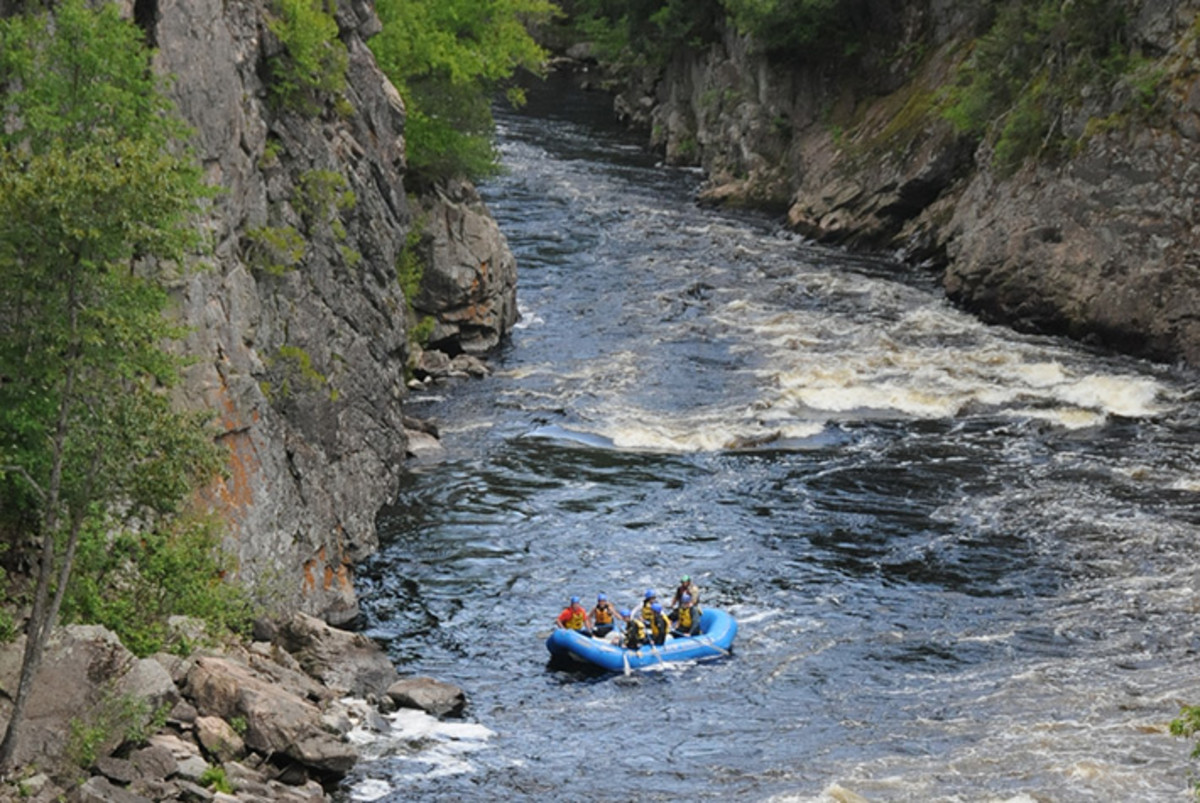 1. West Branch Penobscot, from Ripogenus Gorge to Pockwockamus Falls
At the foot of Mount Katahdin where Appalachian Trail hikers finish their long journey, is a raging tumult of frothy water.
This section is widely considered to be the premiere whitewater section of the Penobscot, if not the entire state. It has several class IV-V rapids, including Cribworks, which American Whitewater describes as, "probably the toughest regularly run rapid in New England."
I've been told diehard paddlers can become 'nob' snobs. For them, this is the only place to go.
While a movement is sweeping the nation to remove dams, some of the dams in Maine allow whitewater runs all summer long, said Cory Ladd of Maine Rafting Expeditions, who has been a whitewater guide for 14 years in Maine. Ladd admittedly has mixed feelings about dams, supporting their removal to allow a more natural river, but realizing dams provide consistent flow. Without dams, the spring would be intense, but the rafting season would be over by late June, Ladd said.
"Instead, we have consistent, reliable flows that we get to paddle on all summer long," Ladd said.
A few of the rafting companies that run this section include the New England Outdoor Center, Northern Outdoors, Penobscot Adventures, Three Rivers Whitewater, Magic Falls and Maine Rafting Expeditions.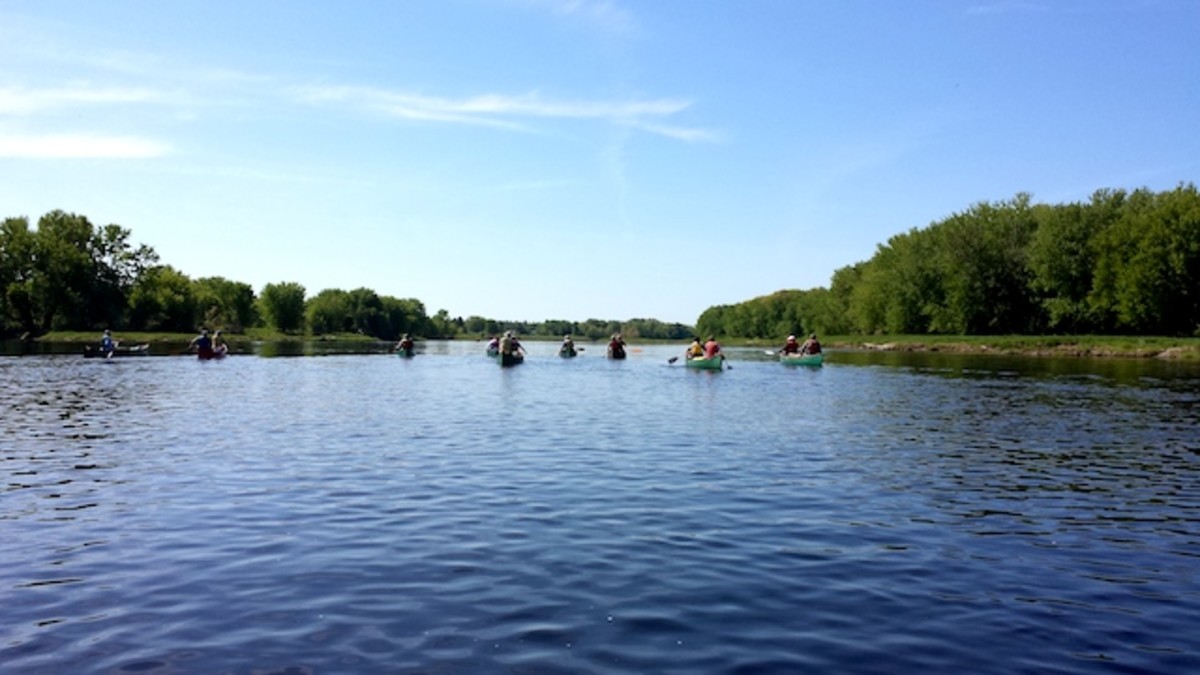 2. East Branch Penobscot, from Matagamon Lake to Whetstone
This is a fun stretch of water with a good range, from flat water and a meandering oxbow to manageable class I-II rapids to technical rapids after the Haskell Deadwater that includes various descents: Haskell Rock Pitch, Pond Pitch, Grand Pitch, Hulling Machine Falls and Bowlin Falls, which most canoeists will want to portage around.
Dramatic scenery engulfs any visitor. A glacier plowed through Horse Mountain, leaving a vertical cliff wall on river right. Moose often wade through the river, bald eagles soar overhead, and the portages around Grand Pitch and other large rapids offer a great view of the waterfalls.
Learn about the peculiar geology of Haskell Rock, and for lodging and shuttle service, check out either Bowlin Camps or Matagamon Wilderness.
3. Old Town
If you didn't get to the Penobscot Whitewater Nationals this year, check it out next year. Regardless, this is a newly restored section of river worth seeing. Old Town is home to the canoe manufacturer of the same name and the Penobscot Nation.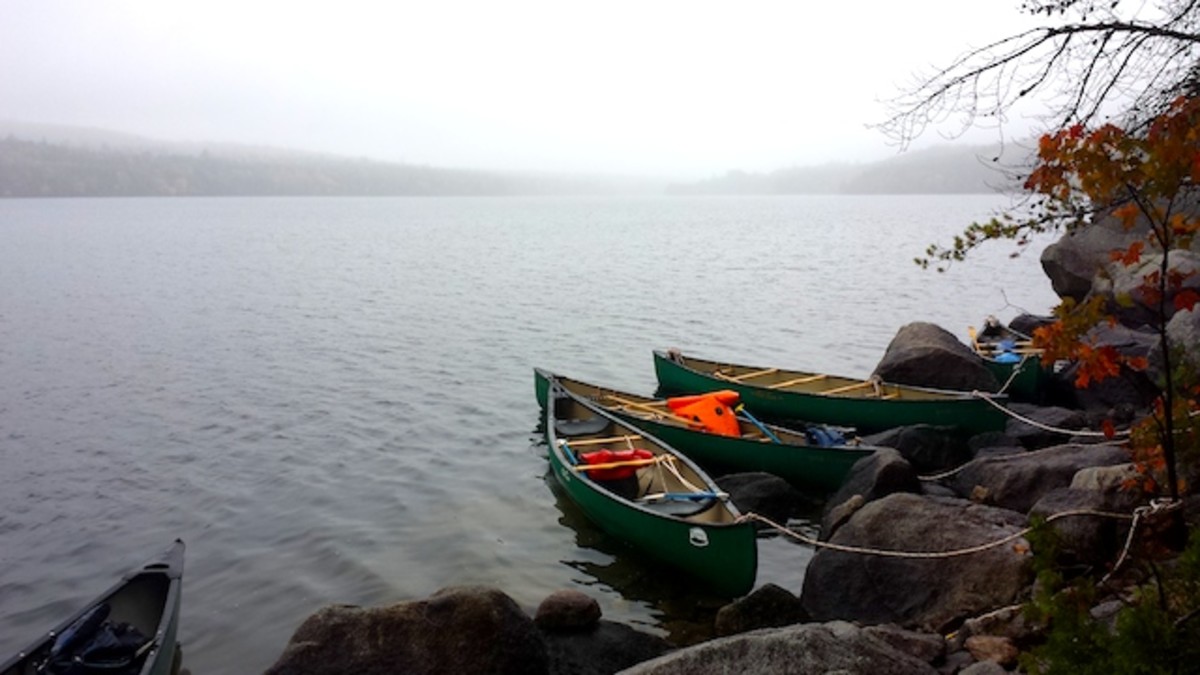 4. Upper West Branch Penobscot, Roll Dam to Chesuncook Village
Paddle the Maine wilderness that Thoreau saw in the 1850s. Roll dam has a series of ledge drops that you can either paddle or skip depending on where you put in. From there, the river is moving water to Chesuncook Village, a tiny hamlet on a massive lake that frames a view of Mount Katahdin to the south. This is a great trip for those who like a little luxury at the end, like a lodge with a shower. Check out the Chesuncook Lake House & Cabins. For shuttle service, check out Northwoods Outfitters or Katahdin Outfitters.
5. Medway to Old Town
This wide section of the Penobscot River has excellent fishing in mostly flat, moving water. Access the river via state Route 157 between Medway and Mattawamkeag, or south of Mattawamkeag via U.S. Route 2.
The state Department of Inland Fisheries and Wildlife describes it this way, "Penobscot River is considered one of the best smallmouth bass fisheries in the eastern United States. The area from Old Town to Medway offers approximately 60 miles of fast action for smallmouths in the 10 to 15 inch size, with bass up to 20 inches a possibility."
The article was originally published on Canoe & Kayak
For access to exclusive gear videos, celebrity interviews, and more, subscribe on YouTube!