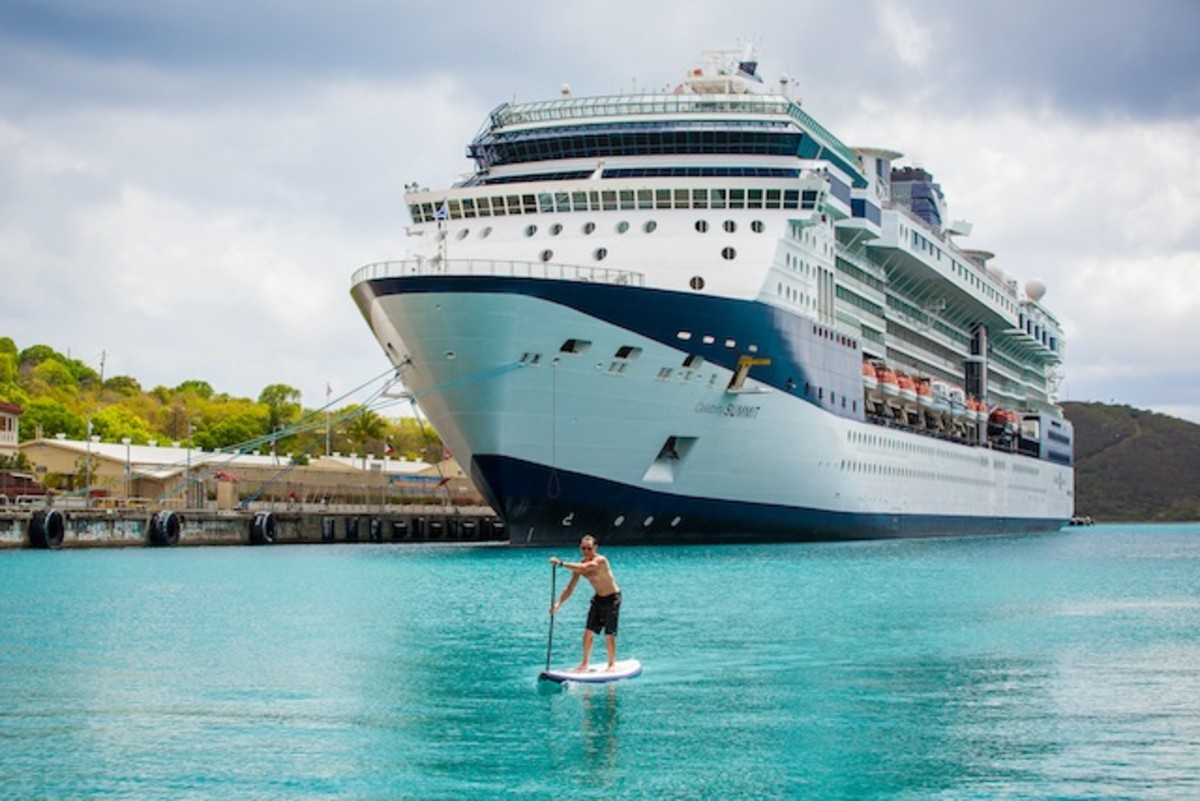 Traveling is hard. Traveling with SUPs is harder. In 2011 my husband and I timed our honeymoon so that we could combine it with the SUP World Tour on Namotu. Unfortunately, our lightweight carbon boards arrived damaged by the airlines leaving us to scramble for a repair kit to fix them. Not only that but we found out quickly that oversized "surf boards" have very expensive transfer fees, if airlines even allow them. It all worked out and we had an amazing time in Fiji, but knew that we needed to find a better way to travel with our gear.
This year we were invited on a Caribbean cruise with our extended families. We were immediately excited to travel to many renowned beaches and knew that we had to find a way to paddle at each of the different islands. Our research quickly showed that renting gear was not going to be very easy due to our limited time off the cruise ship each day.
Before leaving town I purchased a 12'6" Starboard Tour Inflatable SUP along with a three-piece breakdown Werner Paddle. I was able to fit the inflatable SUP, three-piece paddle, all of our snorkeling gear, and my tri-pod into a large duffel bag. All of the equipment combined weighed under 50 lbs and fit in a regular sized checked bag, saving us lots of money in checked & over-sized baggage fees. Getting onboard the cruise ship was just as easy. No questions were asked about our bags and it even fit in our small closet in our sleeping quarters taking up virtually no living space.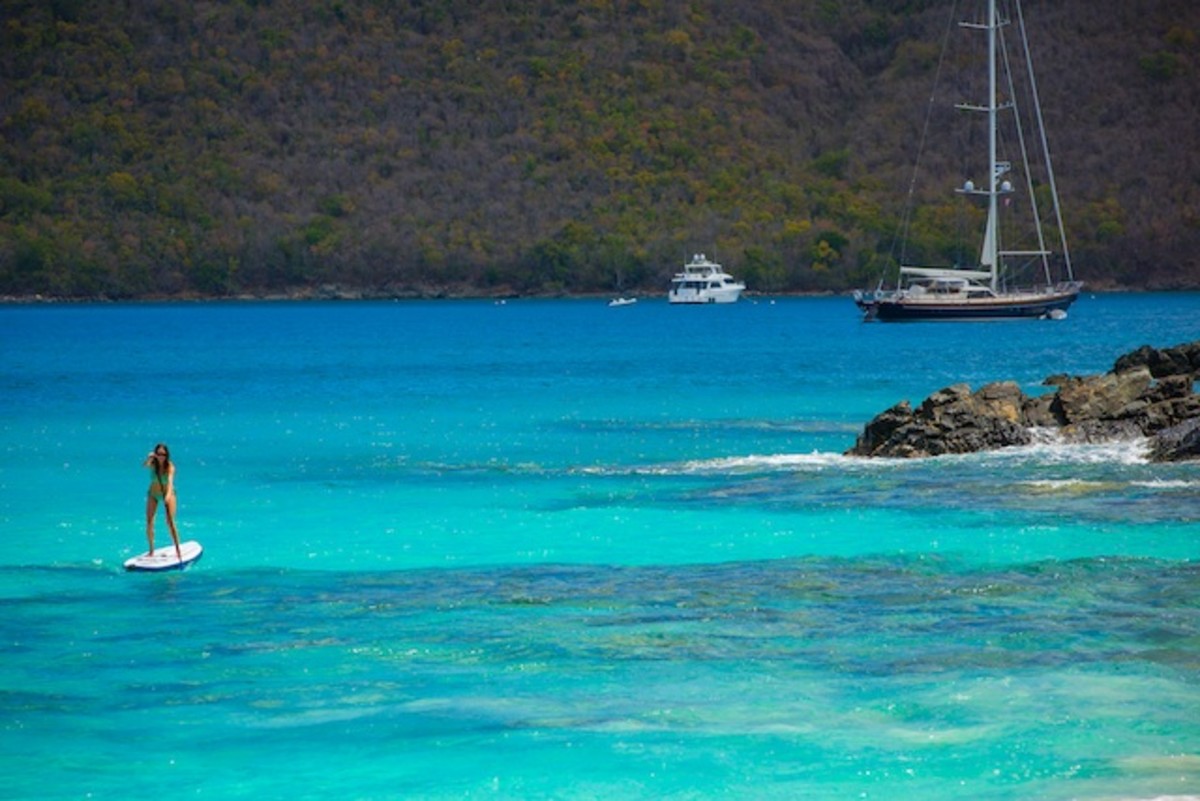 Our first SUP adventure off the cruise ship was in Antigua. We grabbed a cab from the port and headed north on the island to Jabberwock Beach. At the beach we pumped up the inflatable SUP and pieced together the paddle in less than fifteen minutes. It was windy and I was a little hesitant to go out in the water having not used the inflatable prior to the trip. I quickly discovered that it was extremely stable in choppy water. We had the beach practically to ourselves, with the exception of a few kite boarders on the water.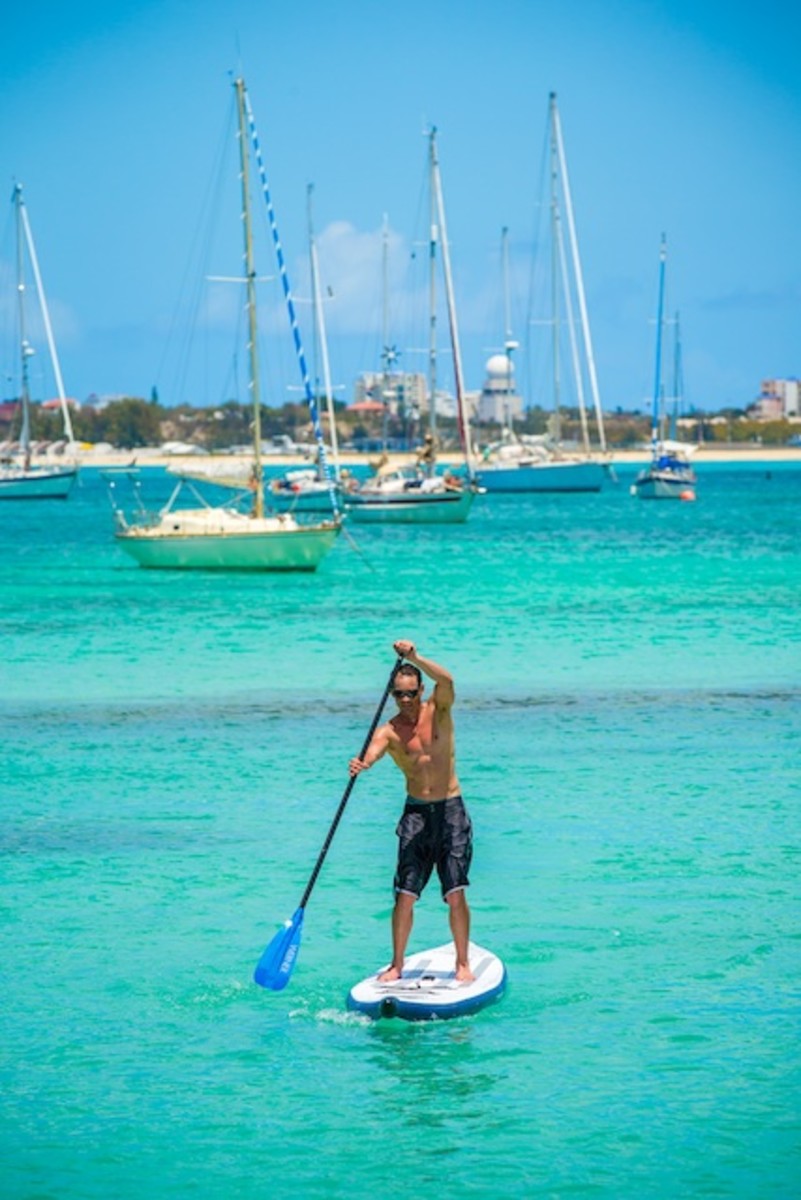 From Antigua we traveled to St.Maarten and ported on the Dutch side of the island. There were five cruise ships in port and we were determined to find an un-crowded beach. After a few minutes of asking around, a local suggested we head to Simpson Bay. Our cab driver dropped us off at among a few hotels and bay full of sailboats. The water was turquoise blue and calm as can be, perfect for a little tour.
Our last stop was St.Thomas in the U.S.Virgin Islands. We heard that you could easily catch a ferry over to St. John's where over two thirds of the island has been preserved as a national forest. With our SUP bag, we hopped on the ferry and the caught another cab over to Cinnamon Bay. From the parking lot at Cinnamon Bay we walked through a rain forest with birds chirping until we arrived at a breathtaking bay known for it's turquoise waters and pristine snorkeling. This was by far our favorite spot to paddle.
The best decision we made for our cruise was to bring an inflatable SUP. It was easy to travel with and convenient to use every day. There are many inflatable adventures in our future. –Words and Photos by Jennifer Gulizia
For more SUP photos from Jennifer take a look at her website.
For more Field Notes, click here.
The article was originally published on Standup Paddling
For access to exclusive gear videos, celebrity interviews, and more, subscribe on YouTube!