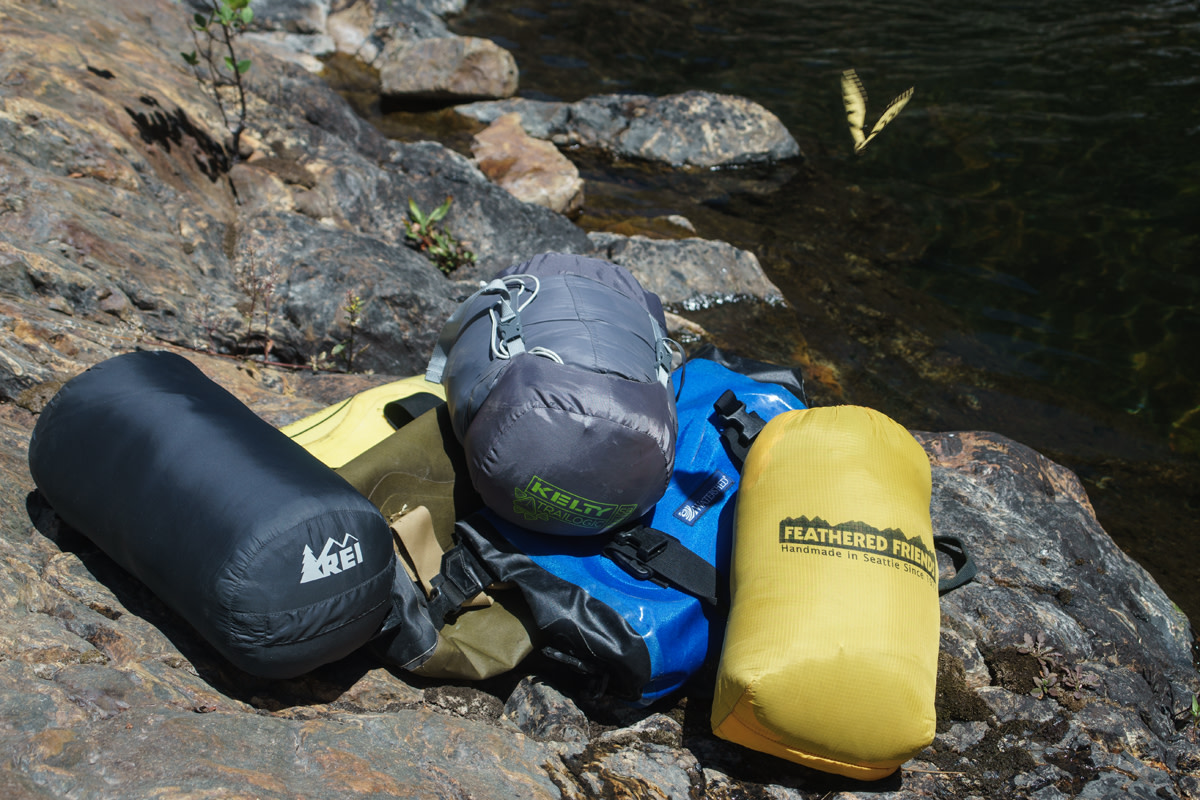 How do the three leading sleeping bag insulation types handle moisture in real-world situations? That was one of the main questions that drove our previous review of sleeping bags, but we wanted to do a thorough field test before announcing our findings. Real-world testing takes a considerable amount of time, and six months later we're here with some answers. In testing we specifically focused on one sleeping bag of each insulation type; the synthetic REI Lumen, dridown Kelty SB20 and a traditional down Feathered Friends Hummingbird.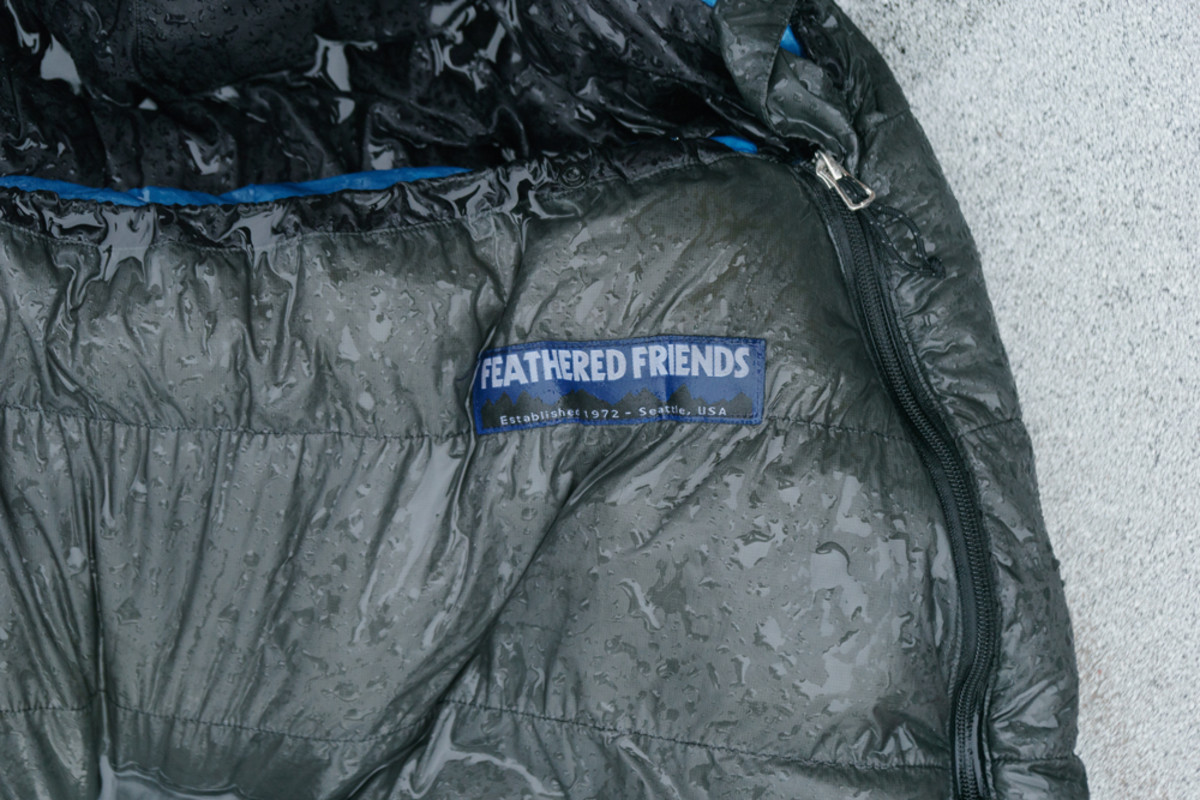 Our initial focus was on typical use; camping in a variety of conditions. I am a big believer in preventative measures and bring a shelter which offers full protection. In a dry climate (California) we didn't see any significant performance differences between the bags despite nights of rain and snow while using traditional down. In a damp climate (an unusually wet Norway summer) there was a very noticeable lack of lofting with the traditional down bag, even when used in a dry tent. Humidity was unavoidable and performance suffered; it wasn't enough to ruin a night's sleep, but there were a few nights which necessitated an extra layer of clothing. The synthetic bag was, as expected, unaffected by the humidity, as was the dridown, which retained full loft.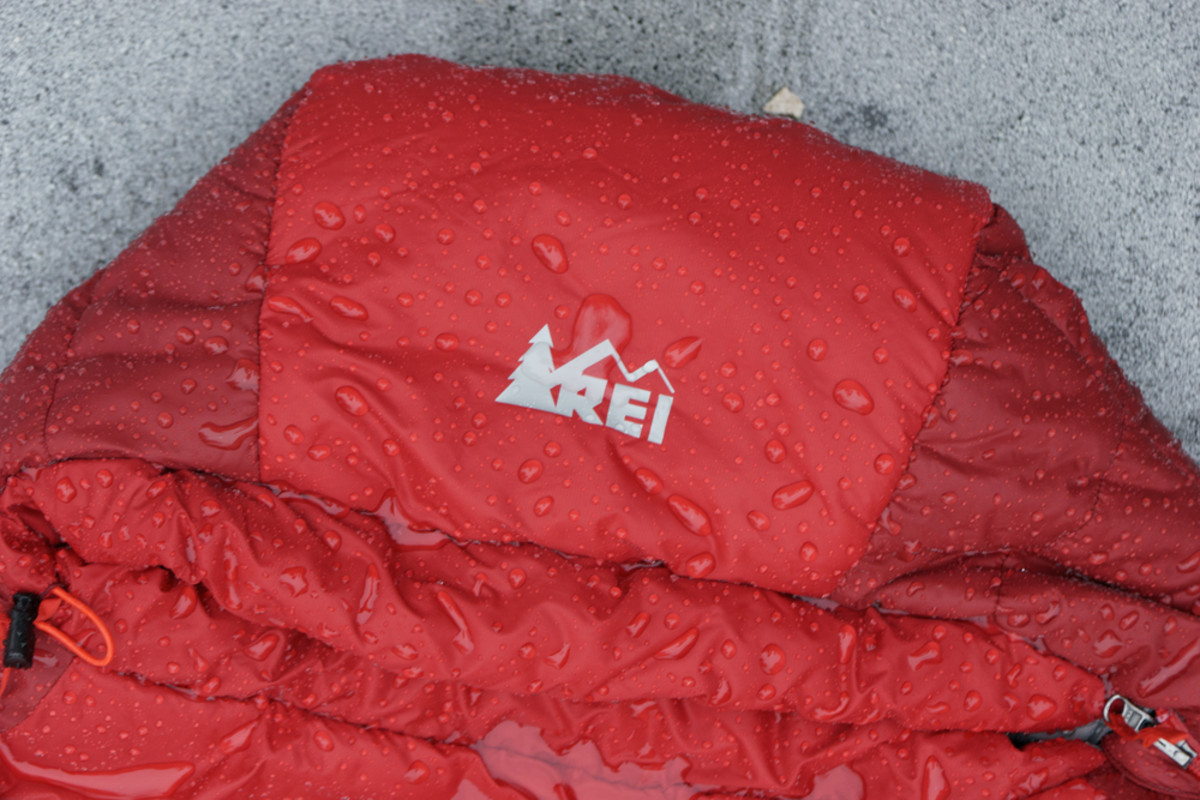 In a thundershower, the insulation made no difference for the bags' ability to stay dry, and even the Durable Water Repellent (DWR) coating, a coating added to fabrics at the factory to make them water-resistant, did little. None of these sleeping bags have sealed seams, so water finds its way to the baffle seams and then into the interior of the bag.
Drying time after getting wet is another story. As preventative as we may be, it's inevitable that at our sleeping bag will get least somewhat wet at some point. Mimicking a real-world scenario, each sleeping bag was placed in a drybag that was not closed properly, then submerged for five minutes. None of the sleeping bags were completely saturated, yet none were dry enough to sleep in. This compares well with what I've seen on the water when people swim and their drybag leaks.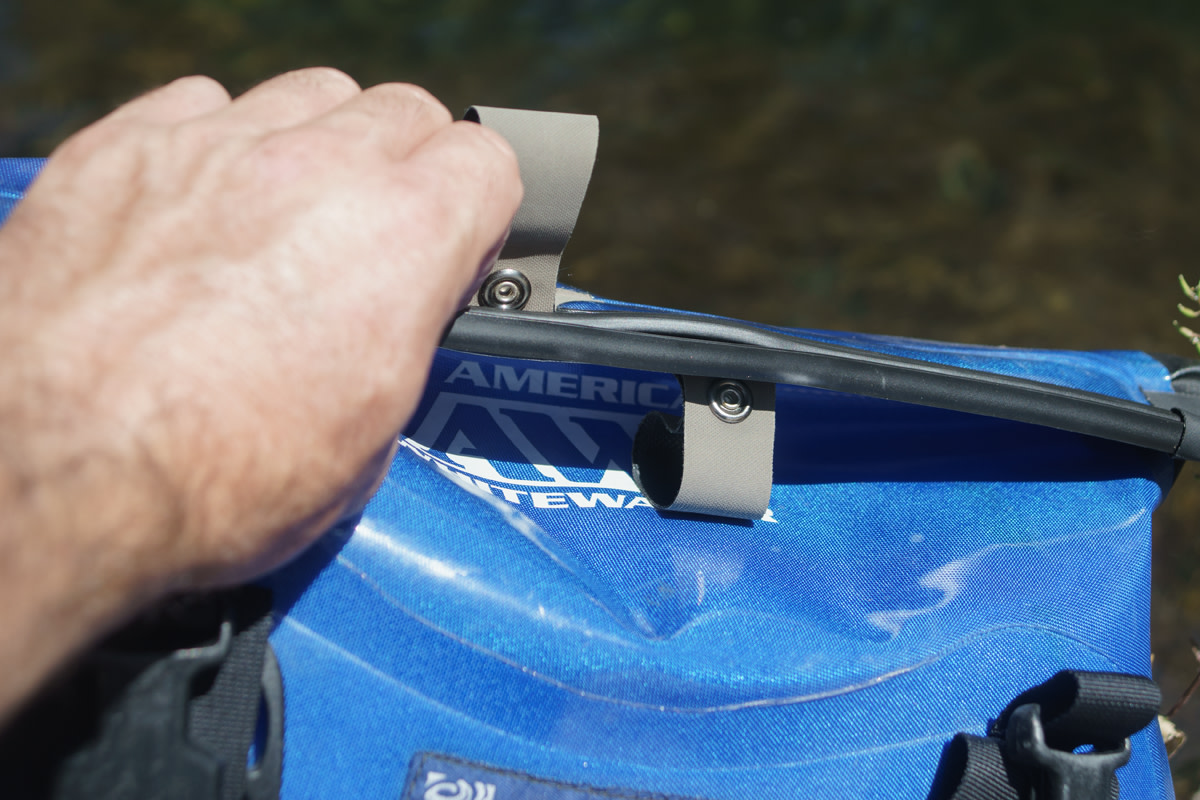 There are two ways to dry gear away from civilization: passive or active. Passive is simply hanging the sleeping bag and letting it dry. This worked just fine for the REI Lumen synthetic insulation; it was dry after about three hours in the sun on a 95-degree day. The dridown Kelty SB20 took a few hours longer, and the traditional down Feathered Friends was a perfect example of why down has such a bad reputation for drying. Because the down clumps together, it took over a day to dry. Active drying is what typically happens in the field, holding the bag in the sun or near a campfire and breaking up the wet clumps of insulation. With active drying the order stayed the same, but the dridown and traditional down drying times improved dramatically.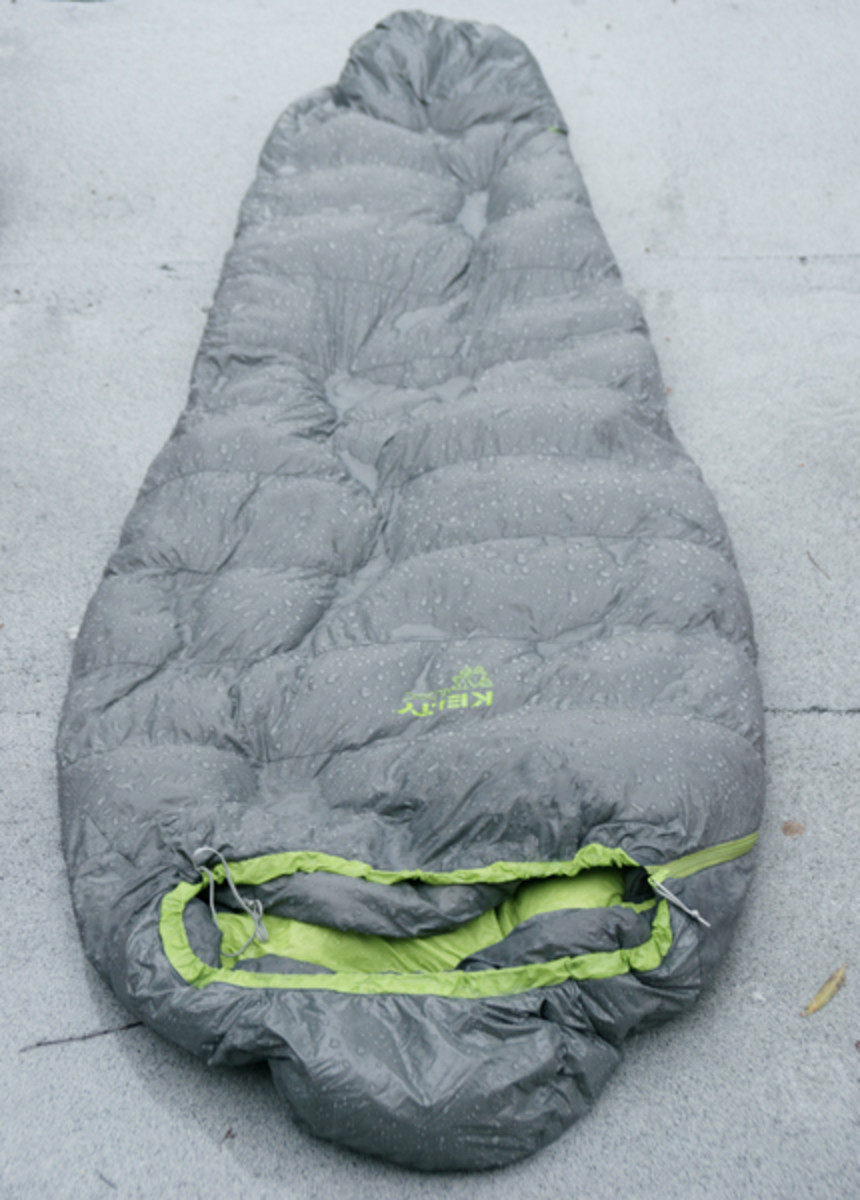 While synthetic insulation is still the only one that will insulate when a bag is completely saturated, it's worth noting that getting a sleeping bag completely saturated is a challenge. In the end the testing showed that in the vast majority of real-world situations, hydrophobic down goes neck to neck with synthetic for typical damp and wet conditions, but is lighter, packs smaller and doesn't break down over time. It is considerably more expensive. And the hydrophobic coatings will wash out after ten washing cycles, something to consider if you wash your down bag on a regular basis. Even so, high-end traditional down is expensive enough that it's often worth it to spring for the slightly more expensive, but higher-performance, hydrophobic dridown.
–Check out Darin McQuoid's full sleeping bag review: 7 Sleeping Bags Put to the Test
The article was originally published on Canoe & Kayak
For access to exclusive gear videos, celebrity interviews, and more, subscribe on YouTube!