By Rob Lyon
At the ceiling of the shelter spectrum with regard to size and weight, the Wyoming Trail 4 is reminiscent of a catamaran. It has a courtyard concept, with sleeping booths at either end and a sandbox in between.
I see it as a base camp shelter, hauled by canoe, or divided into two manageable loads for kayakers. But what's cool is the open ground in the middle that can be sheltered with the fly. It puts the 'out' in camping out and keeps you and the kids connected to the sand beach you came here for, even in the rain.
Shelter is a mutable concept, and the Big Agnes Wyoming Trail 4 excels in livability. Cook, play, chill, while the squall passes over. If you have kids along, they'll dig their own bedroom.
I found the structure surprisingly easy to set up. I noted geodesic-like qualities in regard to the flexibility of the frame. Overall, it has a reassuring bend-but-don't-break feel. Stake this baby down, though, or it'll roll around like a tank.
Big Agnes Wyoming Trail 4 MSRP: $549.95, www.bigagnes.com
–Check out 12 more paddling shelter reviews from C&K.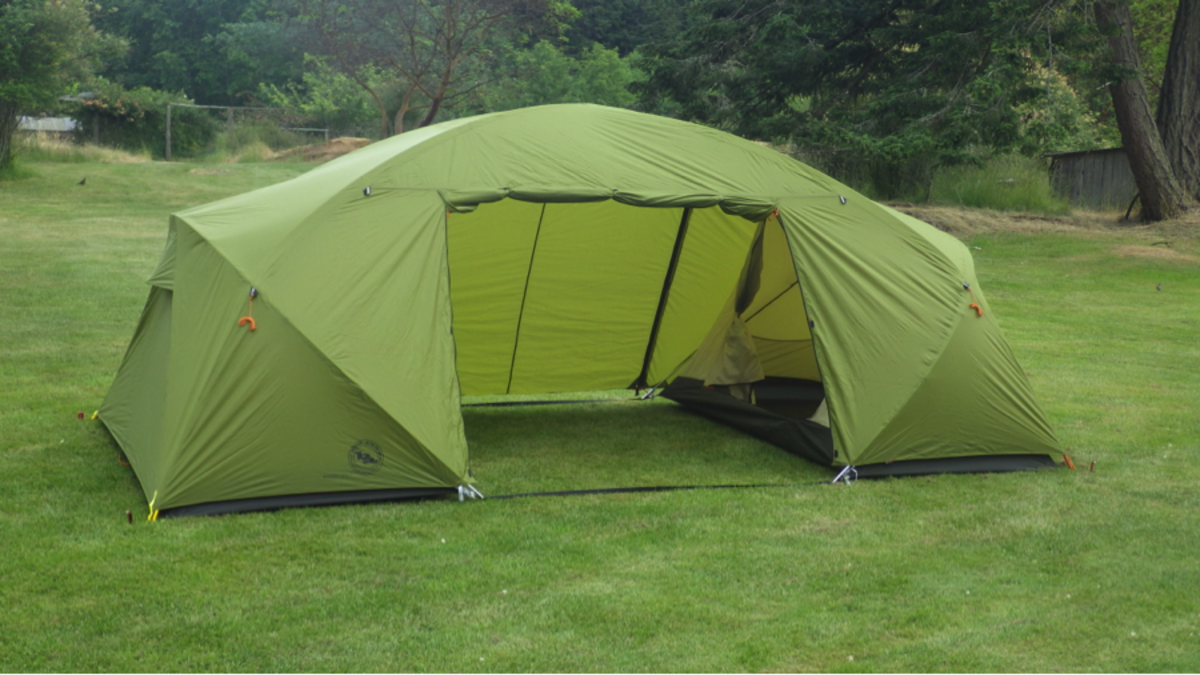 The article was originally published on Canoe & Kayak
For access to exclusive gear videos, celebrity interviews, and more, subscribe on YouTube!