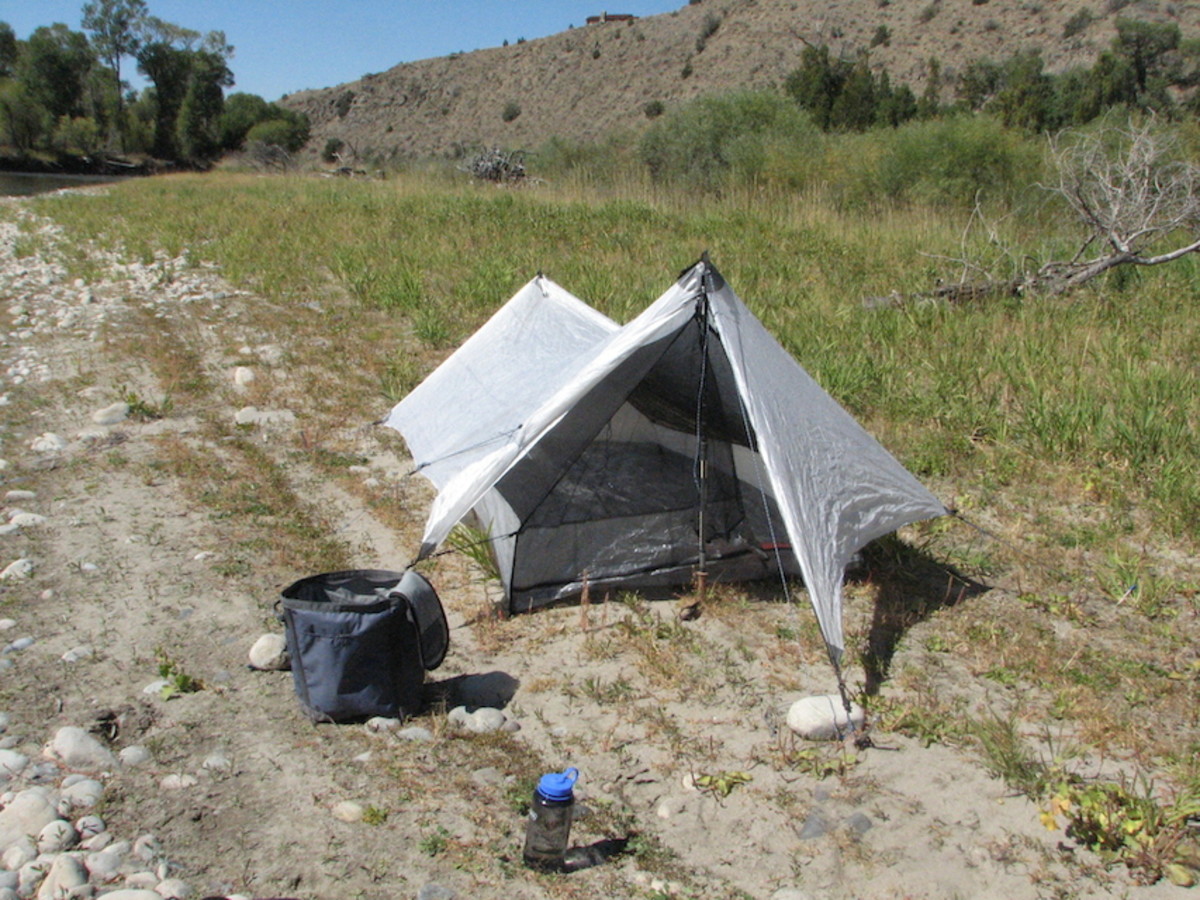 The Echo II (also comes in Echo I option) lightweight tent package embodies the qualities Hyperlite Mountain Gear has come to be known for. Seriously lightweight, really tough, carefully designed and meticulously manufactured. It features the Cuben fiber that makes Hyperlite gear a bit on the spendy side, but which allows for the adjectives 'lightweight' and 'tough' to coexist, a rare feat in the minimalist gear world. Echo II combines a mix-and-match medley of netting tent with rugged bathtub-style floor, waterproof fly, and 'beak' or vestibule add-on for stashing gear. The tent can be set up alone, as can the fly. All of it under 2 lbs, about half the weight of comparable double-wall tents. The design is cunning, the tent hangs from the fly, which guarantees good separation between walls, and the 'beak' fits on snugly with a couple of snaps and Velcro closure.
All good. Now for some other considerations.
-Echo shelters require a lot of staking, 12 to be exact, and they really require it, which can make it dicey on rocky ground or soft sand. Definitely do a dry run in the back yard before you find yourself speed-pitching in a downpour.
-Yes, it is lightweight, but the advertised weight doesn't include stakes, which add at least 4-5 ounces, or the hiking poles necessary for pitching, another pound if you don't normally travel with poles.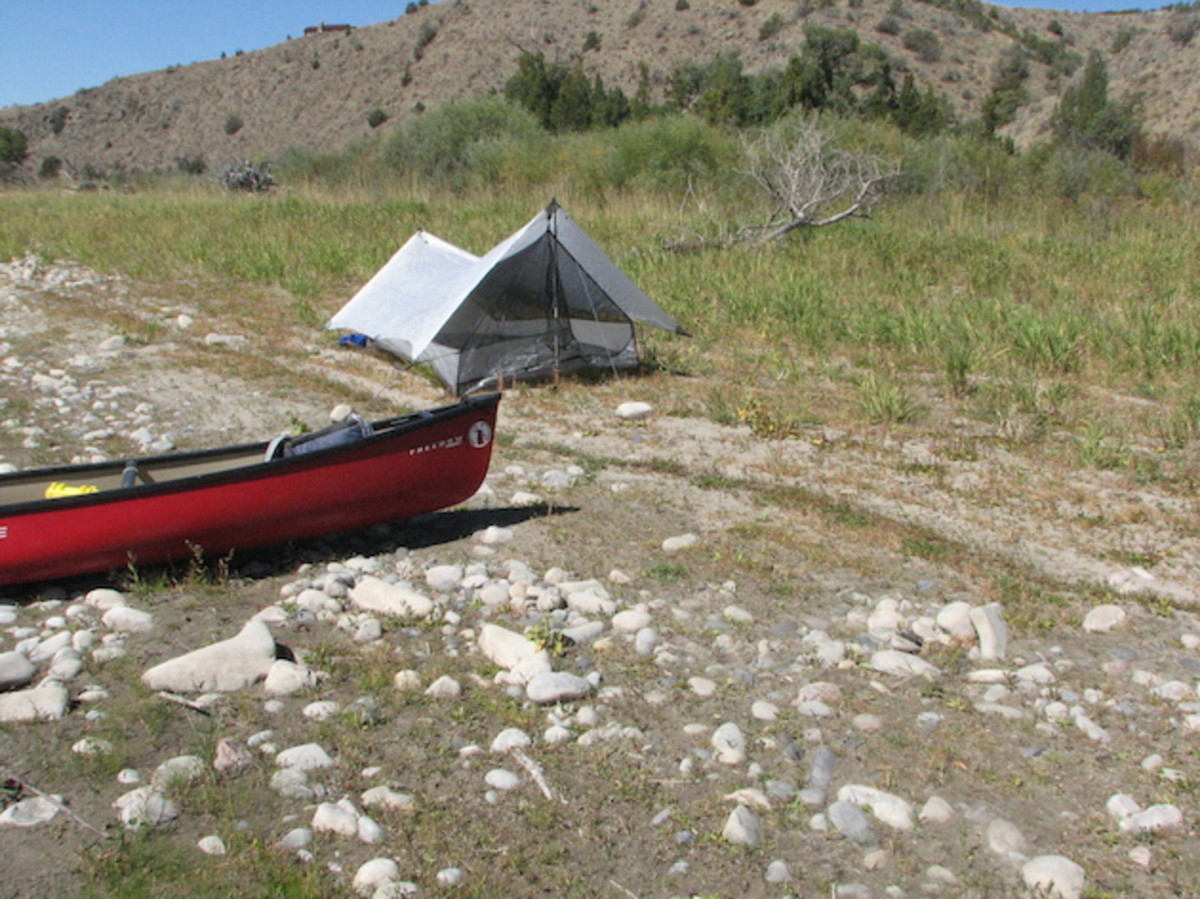 -The pup-tent style which has come back into vogue recently, and is so reminiscent of those backyard campouts from our youth, has some drawbacks. The main downside is the lack of headroom. Getting dressed becomes a one-at-a-time contortion game and sitting up comfortably is not realistic. If it's nice out, I'll throw my clothes out the door and crawl out to get dressed. On that score, the Echo package feels more like a roomy bivy system than a tent.
My solution – I like to pitch the fly and 'beak' without the mesh insert, unless the bugs are an issue. That way I get plenty of headroom and great protection. When the bugs are bad, I put up with a little claustrophobia and feel smug about all the weight I'm saving.
Intel: Echo II Shelter System weight – 1.9 lbs., insert footprint – 24 sq. ft.; $675; www.hyperlitemountaingear.com.
—MORE GEAR from C&K.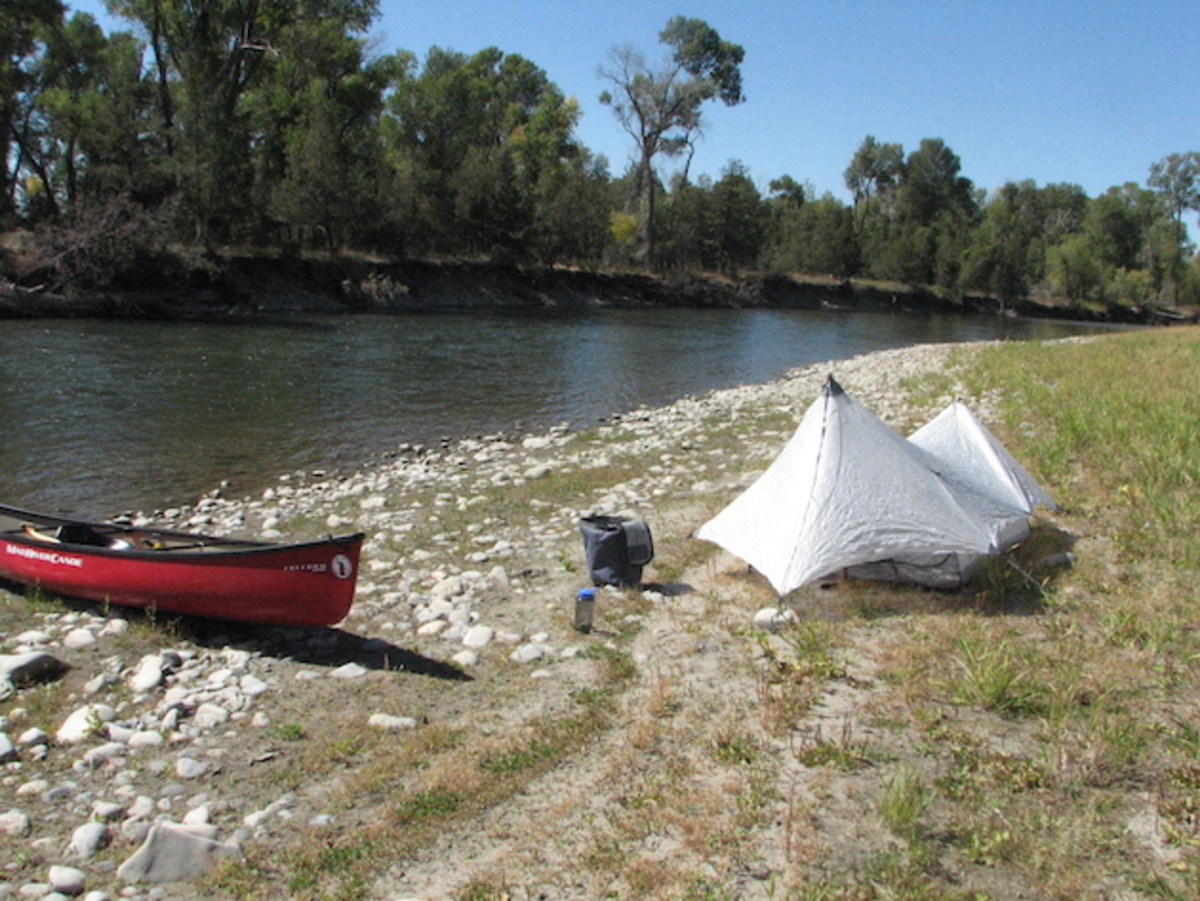 The article was originally published on Canoe & Kayak
For access to exclusive gear videos, celebrity interviews, and more, subscribe on YouTube!