If you know about Durable Waterproof Repellent (DWR), then go ahead and skip down to the second paragraph. DWR is a coating applied to all breathable fabric. In paddlesports, we typically see Gore-Tex or other brands using nylon or polyester fabric with similar membranes. These garments come coated with DWR, a hydrophobic agent which makes water bead on the fabric surface, allowing moisture to move from the inside of the fabric to the surface where it can evaporate. A wet or clammy feeling in dry-wear happens when the DWR wears off.

Environmental regulations have been made stricter in the last decade. While that's a good thing, it has made life a little harder for DWR applications. Straight from the factory, the new DWR coatings just don't last as long. Typically, the user will need to reapply several times during the lifespan of the product (if they are concerned about breathability in wet conditions).
One other aspect rarely talked about is dry time. A drysuit with working DWR will dry in less than half the time of a drysuit with its DWR worn off. Something to think about if you are camping or doing a multi-day adventure.
Nikwax's TX.Direct is unique in that it does not require high temperatures during application—that's key for the fragile latex gaskets on dry-wear. This new version is also PFC free. You can read all about that here if interested.
Before writing this review, I was critical of aftermarket DWR coatings. In the past I've tried a variety of DWR products and was unimpressed because they simply did not work. I even began to suspect that my five-year-old Gore-Tex drysuit couldn't receive DWR reapplication due to UV damage.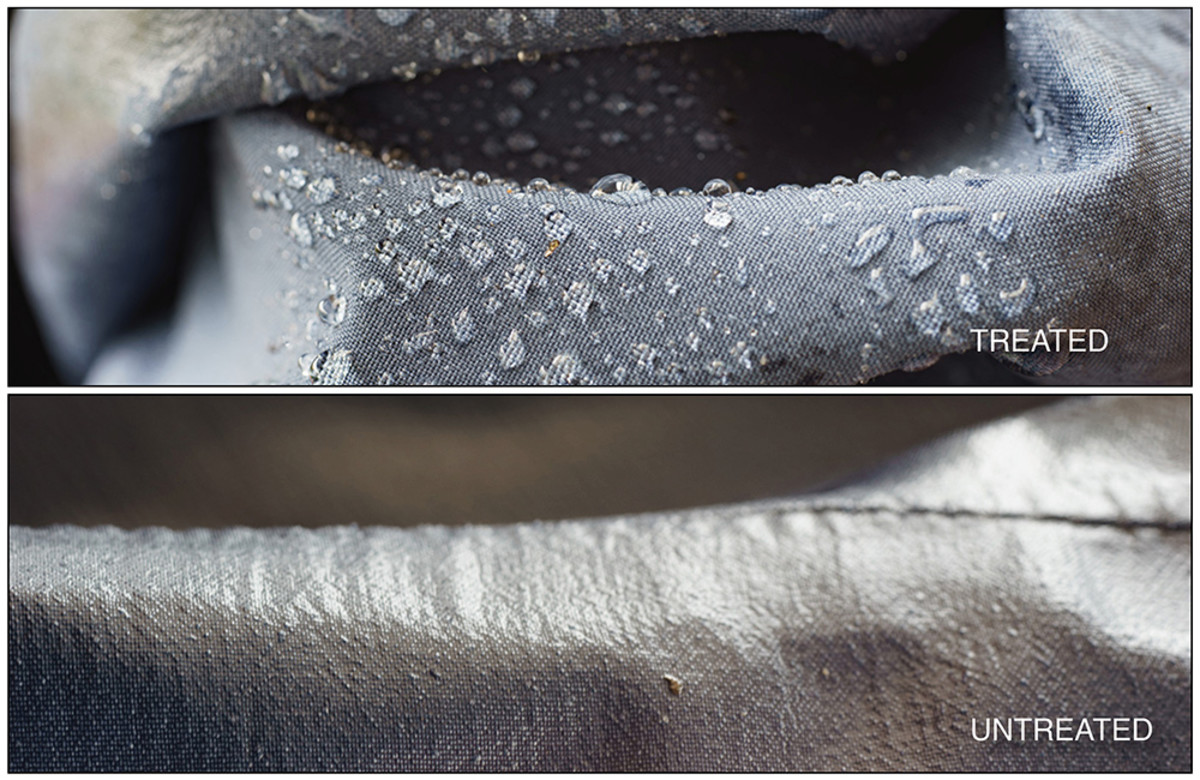 TX.Direct Spray-On is simple to apply. Spray the garment evenly from 6 inches away. Mop up any pools with a damp cloth. Then let the garment air dry.
I applied the TX.Direct to the left half of my drysuit. The next time I paddled, I was impressed. The water beaded up like it was new. This is on a drysuit with ~200 days of abusive kayaking on it.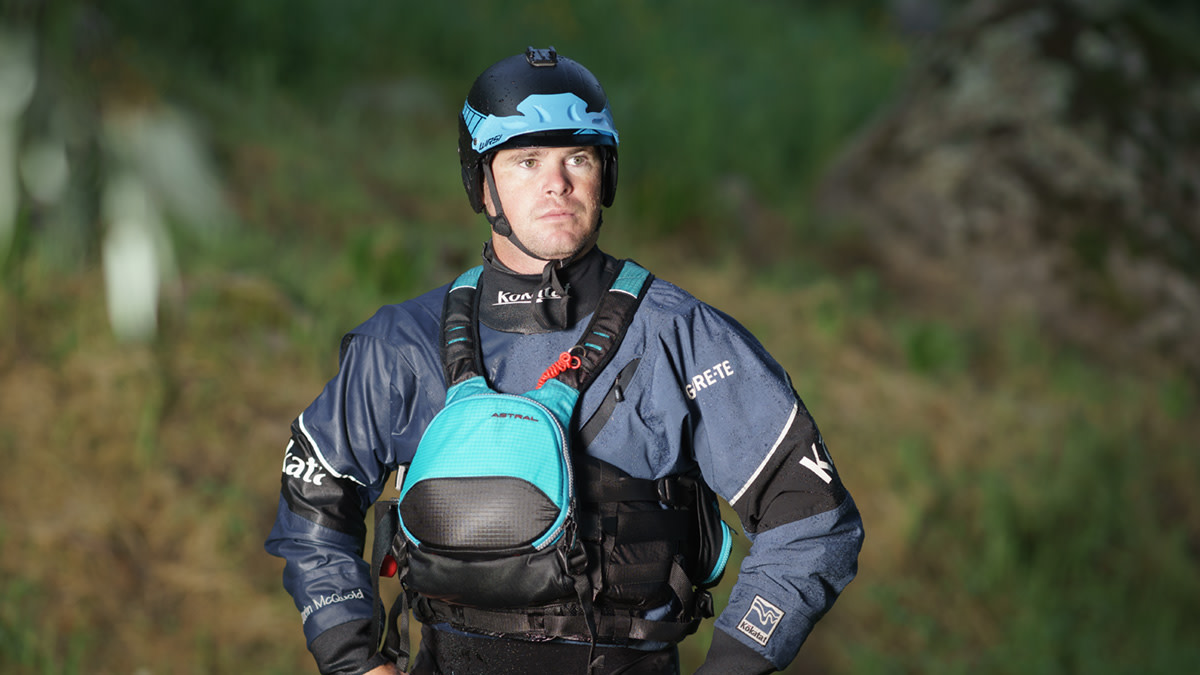 I continued to paddle the drysuit every day, observing how the TX.Direct held up in use. The comparison photos, above and below, show a week of use. The DWR worked very well for about seven days. But it faded quickly after 10 days, at which point both halves of the drysuit appeared similar when wet.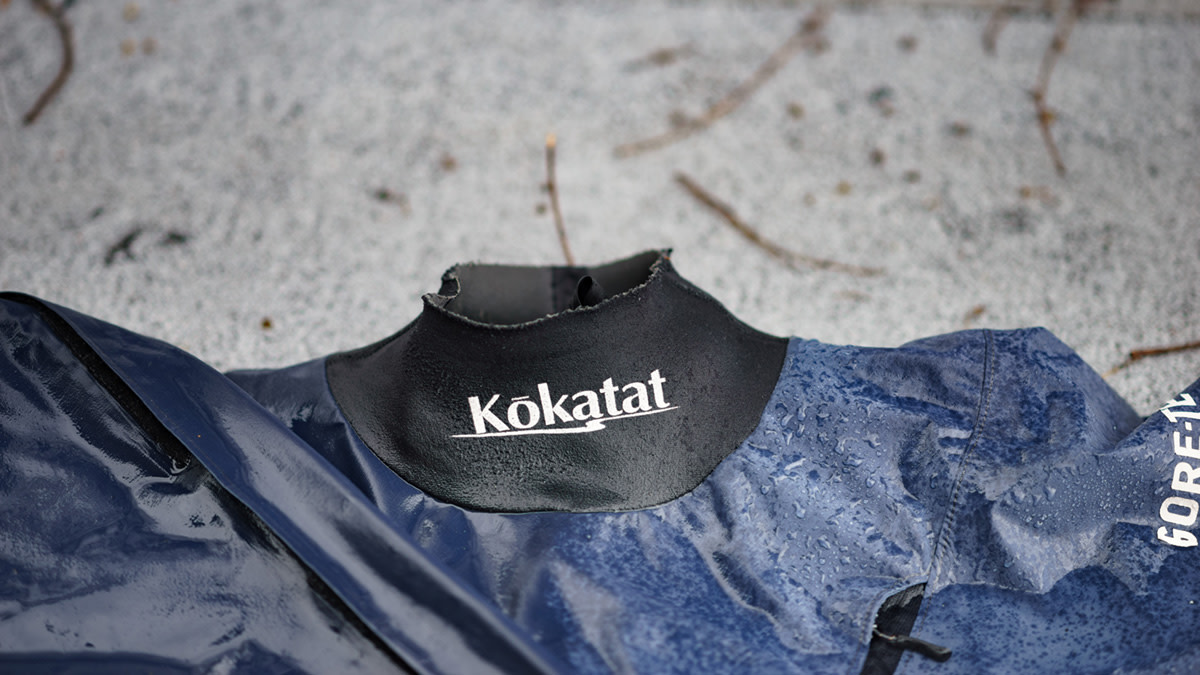 A small bottle of TX.Direct Spray-On will provide enough coverage for two drytops, two upper-halves of a drysuit, or one entire drysuit top to bottom. If you consider from a weekend warrior perspective, that's about $7 a month to keep a drytop or drysuit in top performance condition. If you're living in a van by the river and paddling every day, this is could get rather expensive. That's the only downside about the product; in a high-wear situation the need for regular reapplications could be cost prohibitive. For most people, it should be a no brainer. Just using TX.Direct a couple times a year will keep your dry-wear performing like it was designed to.
Nikwax TX.Direct Spray-On. ($15, nikwax.com)
---
Check out more Field Tested reviews from McQuoid.
Water Filters | Down Jackets | Sleeping Bags | Sleeping Pads
The article was originally published on Canoe & Kayak
For access to exclusive gear videos, celebrity interviews, and more, subscribe on YouTube!