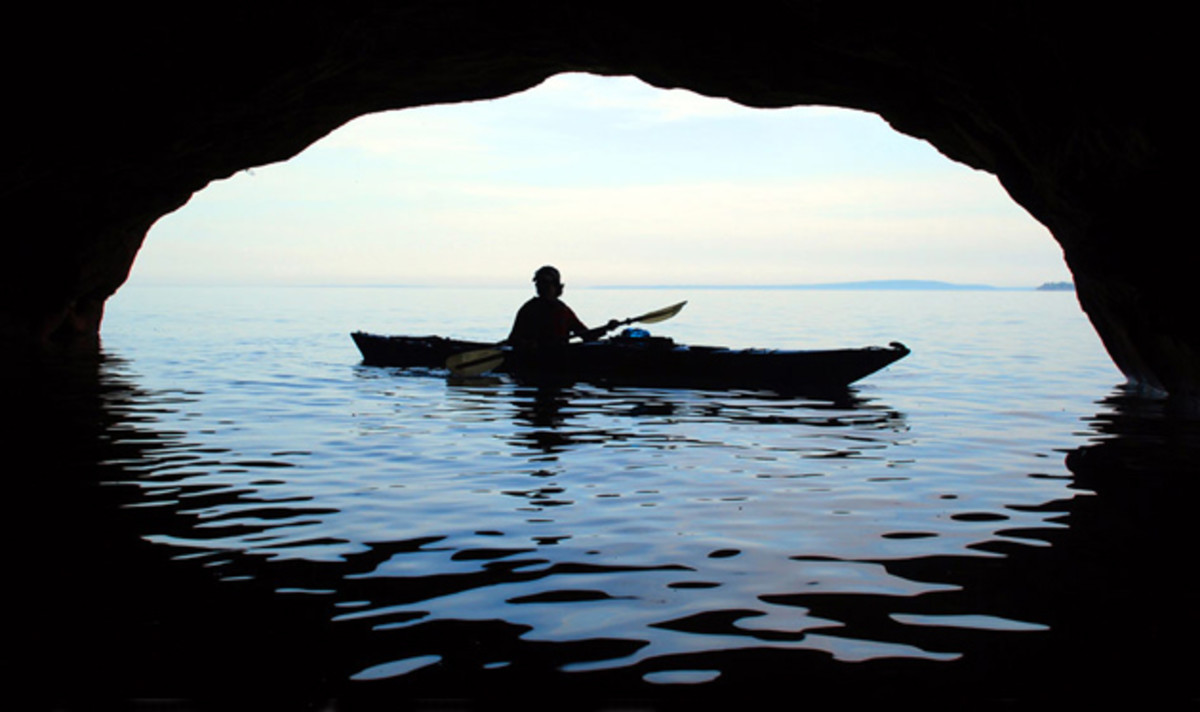 By Brandon Keinath
The Test: The Apostle Islands on the South shore of Lake Superior are home to some of the best coastal kayaking in the United States—although, they're not really on a "coast," in the conventional sense of the word. They're on a fresh water lake. But the 22 islands offer serene beaches, caves for exploring, and more fresh water than you can shake a paddle at. The water's cold though (41 degrees year-round), and conditions can change in an instant; whipping up fierce storms that turn serene beaches into dangerous surf zones and quiet caves into cavernous deathtraps that can quickly pull in unwary boaters. It's a place you don't want to skimp on your equipment, and thus the perfect place to test out and compare high-performance touring paddles. So we put two of the best composite sticks on the market to task on a recent kayak expedition there, logging several long days and just a few (intentional) rescues under our hulls to see how they fared.
—Brandon Keinath is an ACA Certified Coastal Sea Kayaking Instructor based in Duluth, Minn.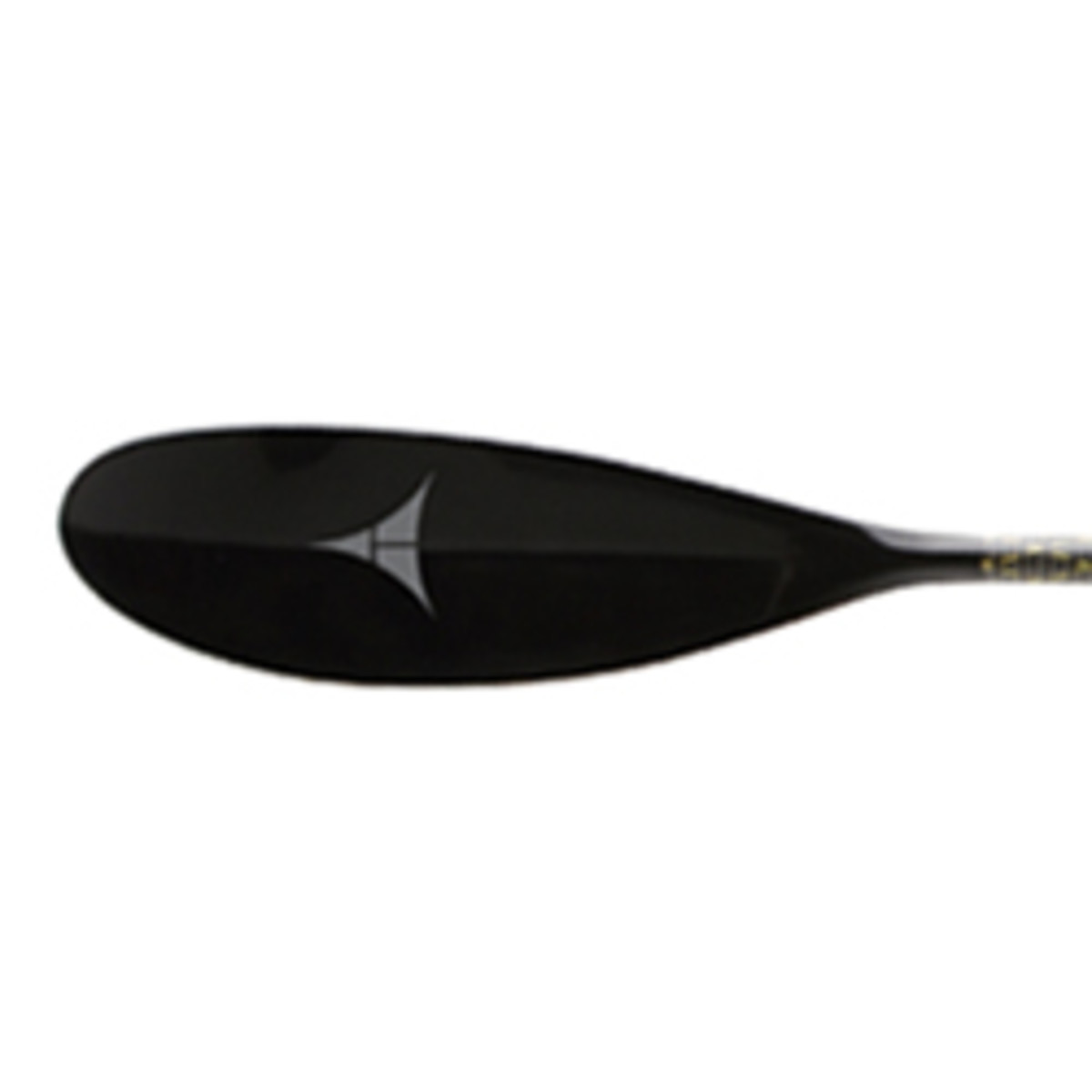 Adventure Technology XCEPTION SUPERLIGHT
($465, in full carbon, ATPaddles.com)
This paddle packs an incredible number of features into a—dare I say it?—"X"ceptionally light package. Each stroke we took with the 28 oz. design made us only appreciate it more. The Superlight found fans with varied paddling styles because of its blade shape, which fits nicely between distance and performance. The full carbon design offers strength and beauty, but also contains a foam core, which provided a noticeable amount of extra buoyancy in the water. This made bracing and rolling easy and fun—as fun as it can be in ice-cold water, at least. The paddle's rigid design meant more of our paddling power went into each stroke and less into flexing the paddle, and made getting in and out of the kayak using the paddle as a brace extra stable. The paddle also features an innovative new design for changing the blade angle. A quick pull and twist and you're ready to go. It never slipped. Once you have your paddle angle how you like it, the weighting in the paddle helps reset itself with each stroke. Its drip rings also ensured that the frigid water we paddled through stayed off of our skirts and hands. Translation: Great construction and design, smooth paddling, and the ability to respond when conditions change. Only downfall is the price tag, which, if you can swing it, is worth every penny.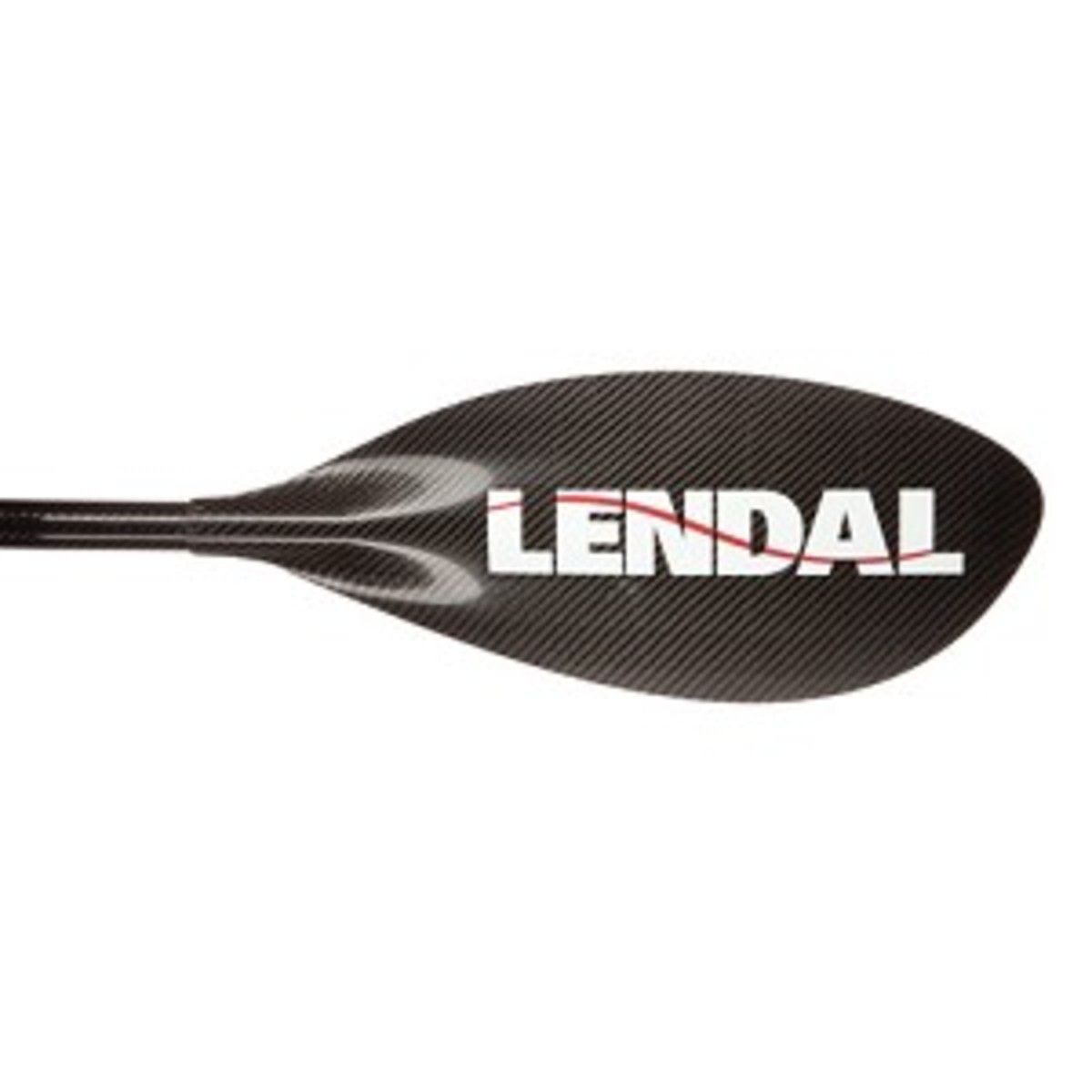 Lendal XRRANGE Kinetik Touring 650
($250, in full carbon, Lendal.com)
The XRANGE 650 takes a little bit of work to put together, but once it's sorted, it's a surprisingly powerful paddle. The 650 breaks down into four pieces with each secured by Lendal's key (don't loose it!). Initially, I was concerned about the lack of drip rings on the 650, but whether by design or kismet the water hits the blade shaft connection and goes no further. The modified crank shaft is great for long paddles and desk jockeys turned weekend warrior. There is some give when using the paddle to get into or out of the boat, but nothing to be worried about. The blades strike a good balance between long distance, touring, and rough water maneuvers, providing excellent catch and a measure of comfort when bracing or rolling. And even with its quick acceleration there is virtually no flutter or noise. Translation: Some assembly required, but this paddle can handle anything you have in mind on the water. Just don't forget your key.
The article was originally published on Canoe & Kayak
For access to exclusive gear videos, celebrity interviews, and more, subscribe on YouTube!