This story originally appeared in TRANSWORLD SNOWBOARDING. Words by Mark Calvin.
From sunrise waves at Trestles near his home in Laguna Beach, to last laps at Bear Mountain, ride shotgun with Arcadia's Jordan Small as he tries to surf, skate, and snowboard in the same day, otherwise known as the California Trifecta.
For Jordan Small's "Arcadia" episode, we decided to do something a bit different. He approached us with the idea of filming the California Trifecta this past spring and of course we said yes. Spend time in the office or surf, skate and snowboard on the clock with one of snowboarding's Southern California sons?
It was a no brainer. It was also an easy decision to interview him about it while playing hookie from work last week and watching the Hurley Pro at Lowers in San Clemente, right near the break Small surfed during his trifecta. Enjoy the video and photos above and see what Jordan had to say below about a day that most people just dream about.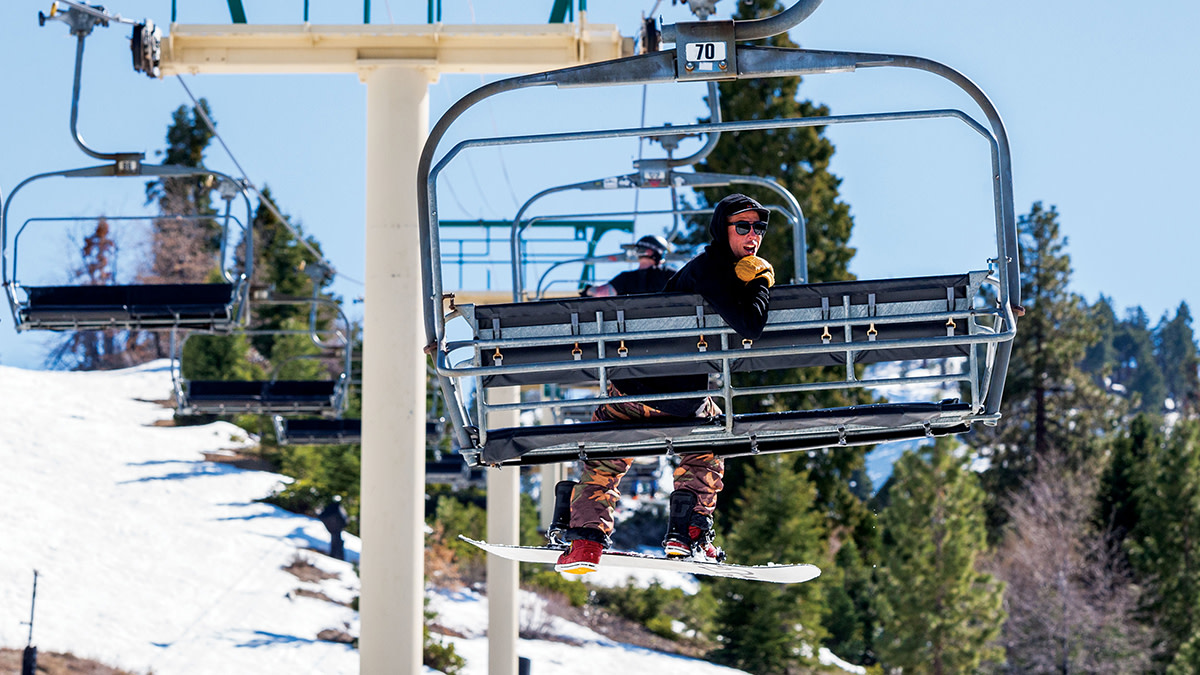 Jordan, just for the record, where are you from?
I am from Southern California. Lake Forest, California originally, reside in Laguna Beach as of right now.
As a professional snowboarder, how often do you go surfing?
I try to surf daily. As much as possible if there's waves.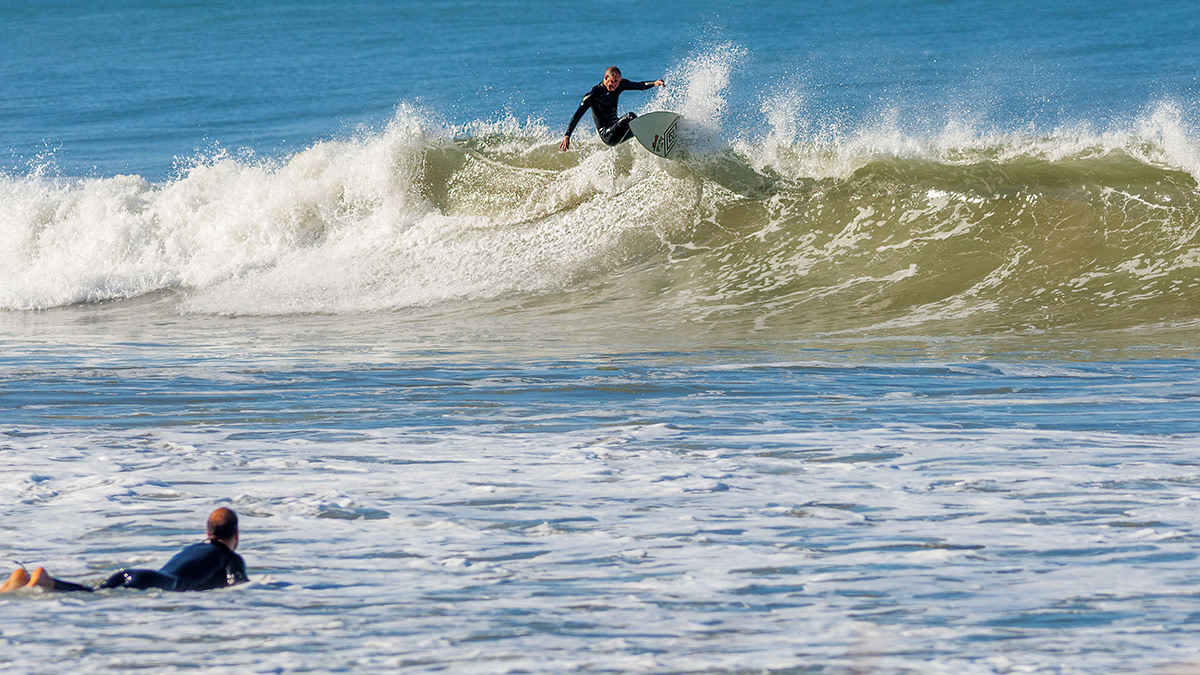 Now how did the whole trifecta come about?
It's the Southern California glory challenge, you know. So yeah, the trifecta is very common. Try to pull it off when you can. I've done it in the past a few times with buddies but never as legit as we did. But the idea definitely just came from us being like let's film it and make it look cool and accomplish a good surf and a good day at the mountain.
Who was on the crew?
The crew was very simple. Me, Theo Muse and Chris Wellhausen. Filmer, photographer and guy boarding on things: me.
What time did you have to start in the morning?
We camped out the night before in San Clemente and we woke up at about 6 a.m., were probably in the water by 7 o'clock surfing.
Have you ever done the reverse trifecta where you surf last?
I have done the reverse trifecta. I think it's better to start with the morning surf or else you kind of play the chance of having a shitty surf in the evening. It can be windy and blown out. I've done the reverse, but I think you get more done when you do the surf morning.
Words from a true veteran. How was the surf that day?
We scored! It was like head high, perfect. It was pretty uncrowded for down at Trestles. We surfed Uppers and you can see in the video there was barely anyone out which is so rare. I didn't have to surf near anyone which was cool. But yeah, we scored.
Why Trestles?
We picked Trestles just because it's the most fun wave and it's the most consistent. Highest chances of going and getting waves down there. And it's such a good wave, it's kind of easy to surf and try to produce some sort of footage.
And then from there, how did the day go?
The day, it actually went perfect. We scored in the morning, I probably surfed a little bit longer than I should've because it was so good. But then we bailed out from there, grabbed some Pedro's, hit that hard. Have to get some Pedro's.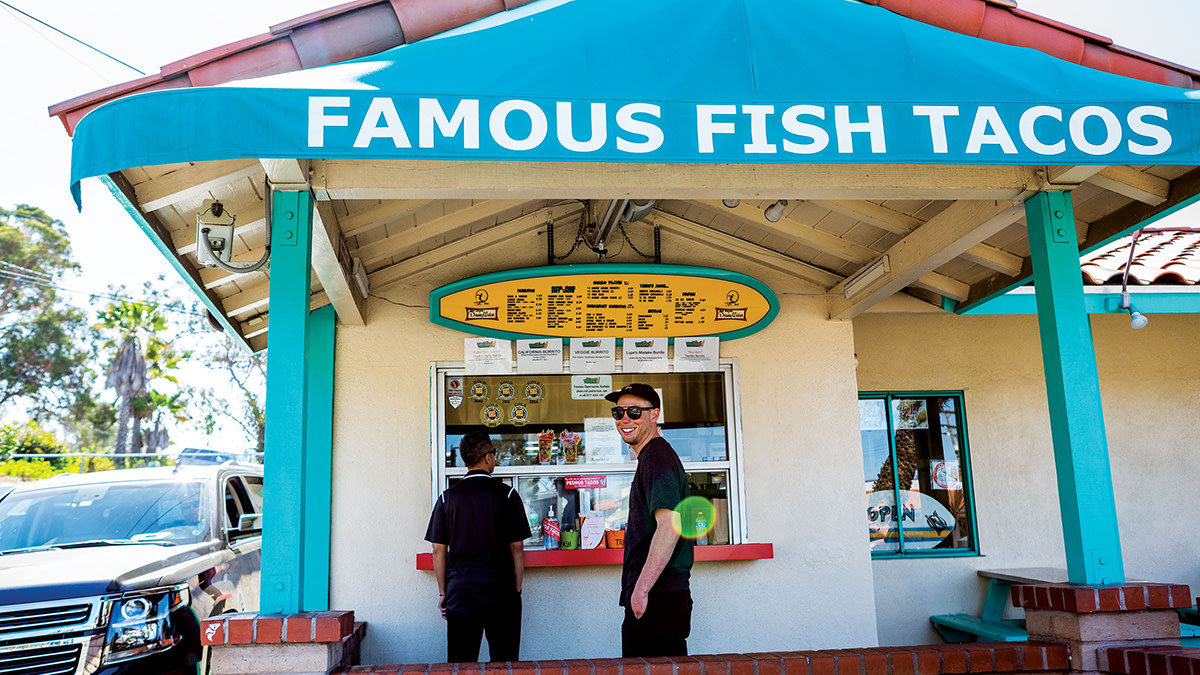 What was the order at Pedro's? That's what the people want to know.
The Pedro's order, I think I got rolled tacos and a bean cheese potato burrito. Extra crispy potato. You know what it is. The goods. I didn't go with the fish tacos, kind of early in the morning. Thought, kind of more breakfast vibe.
Then where'd you guys skate? How far is the drive to the skate park?
So after Pedro's, we drove about 20-25 minutes to the Costa Mesa park. The Volcom bros's park. It was actually closed. We had to jump the fence to get in there to skate. But it worked out, because there was no one skating, so that also just worked out perfectly. We skated for about an hour, maybe a little less. Quick session because I definitely surfed really long. I think I surfed for 2 hours probably. I couldn't get out of the water. I was like sh-t, it's so good.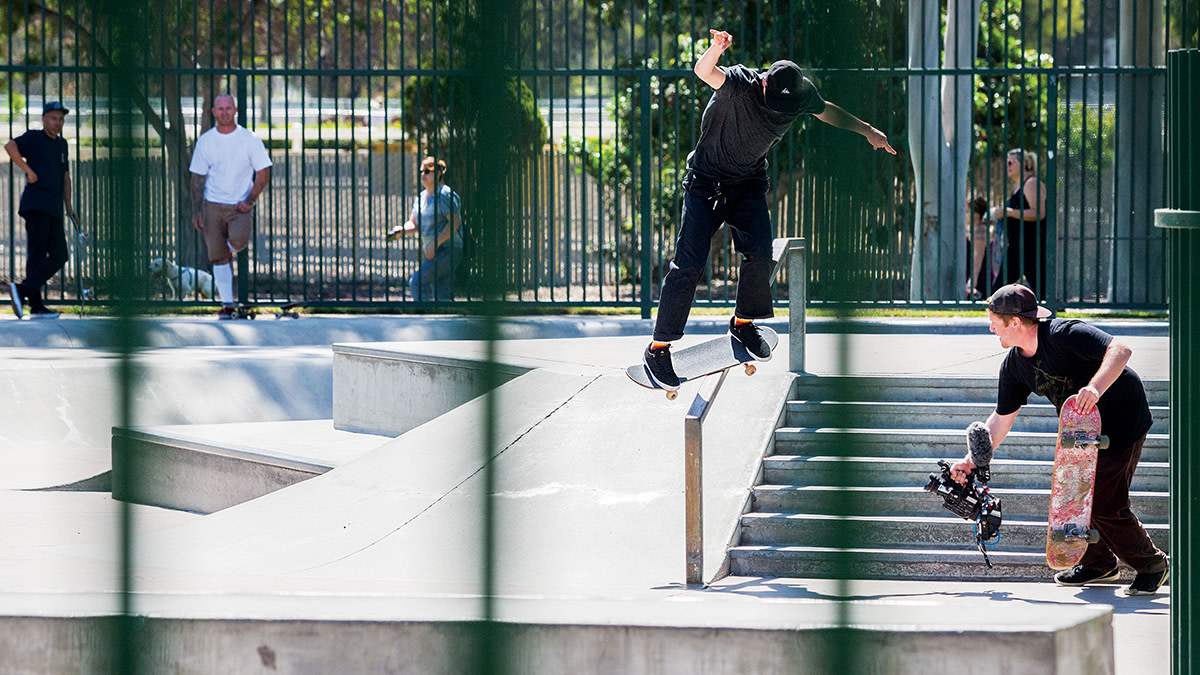 And how far was the last leg?
Skate park to Bear is probably a good hour and twenty.
Thoughts on Bear?
Bear Mountain is my true love. I grew up snowboarding there, first place I ever snowboarded. Live there in the wintertime. It's just home. Just my home for me.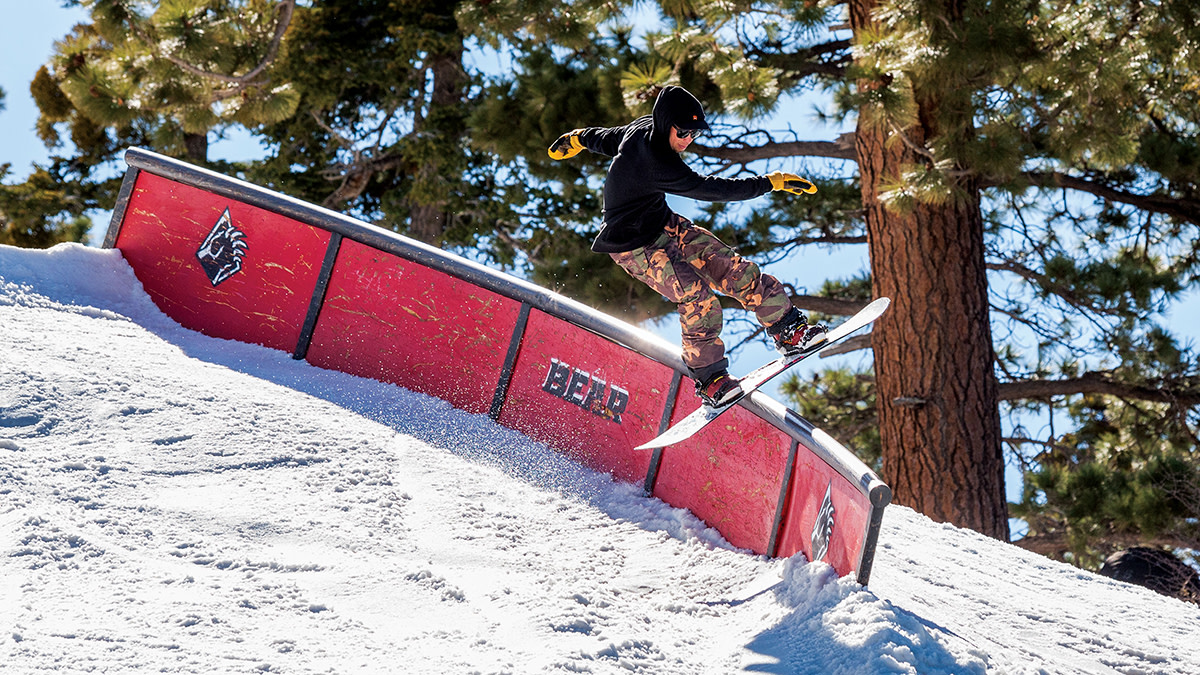 How many winters have you lived there?
I believe last winter was my fifth winter residing in Big Bear in a house, but I've been going there since I was like two years old.
How was the snow?
Super spring time conditions. It was perfect, the snow was still really fast because we had a pretty good winter and we still had real snow. It wasn't all man made blown snow, so our spring was really good. The snow wasn't sticky. We also scored Bear. It was a perfect day! We got there a little later in the evening so we missed the heavy midday mush patch crowd. We were on snow by like 2:30. They close at 4:00. So we pretty much got a power hour in up there.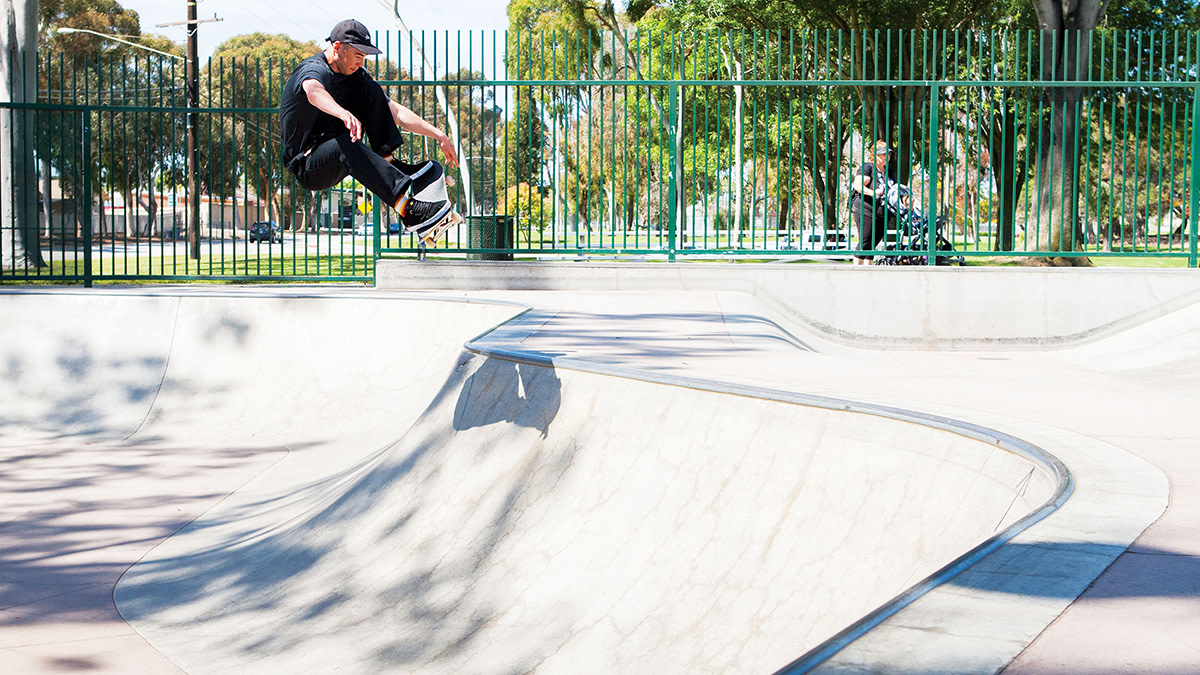 So if you flipped, I guess you might not get a good surf but you have a much longer day.
Yeah, we could've. I mean, we finished by 4 o'clock, so we could've gone and done other stuff. Even surfed again or something. It was pretty quick. I guess 6 a.m. to 4 p.m. and we did all of them. We got a lot of footage actually.
Do you feel like all your different board sports help or influence each other?
Definitely. Absolutely. They all mesh together in one way or the other. You go surfing and you're working on, you're doing turns and stuff on your board ends up being like you're snowboarding. Same thing.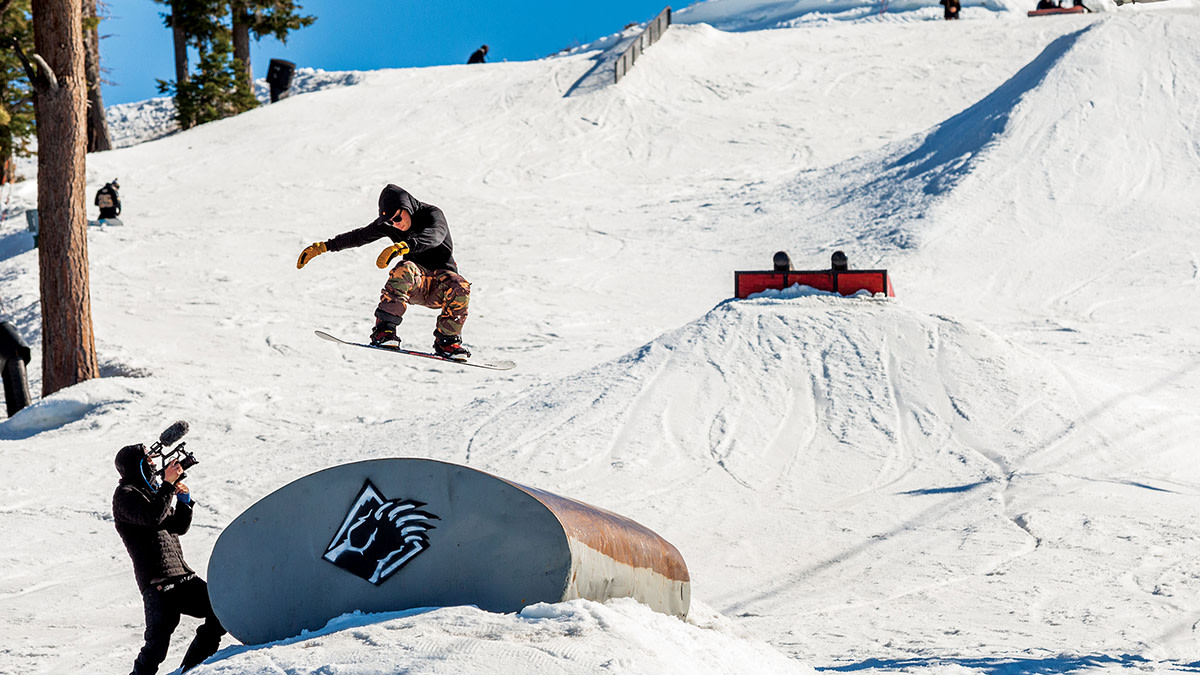 Do you have one that's your favorite?
I've been asked that question a lot. It's so hard, it's such a hard… I mean if I was at gunpoint and you could only choose one to do for the rest of your life, I really don't know what I would choose. Surfing is probably one of the more rewarding as far as there's so much that is out of your control… to score good surf. But then also it's like a good powder day. A good surf day compared to a good powder day. Skating is always going to be… You can skateboard any time of the year, any weather. So yeah, they all just have their perks and greatness. I'll do them all until I die, for sure. I don't know if I'll ever choose one.
Will you do the trifecta again?
Oh yeah. For sure! I want to do an Oregon trifecta. That's another place. Next on the list. I haven't accomplished an Oregon trifecta. I actually haven't even surfed in Oregon yet.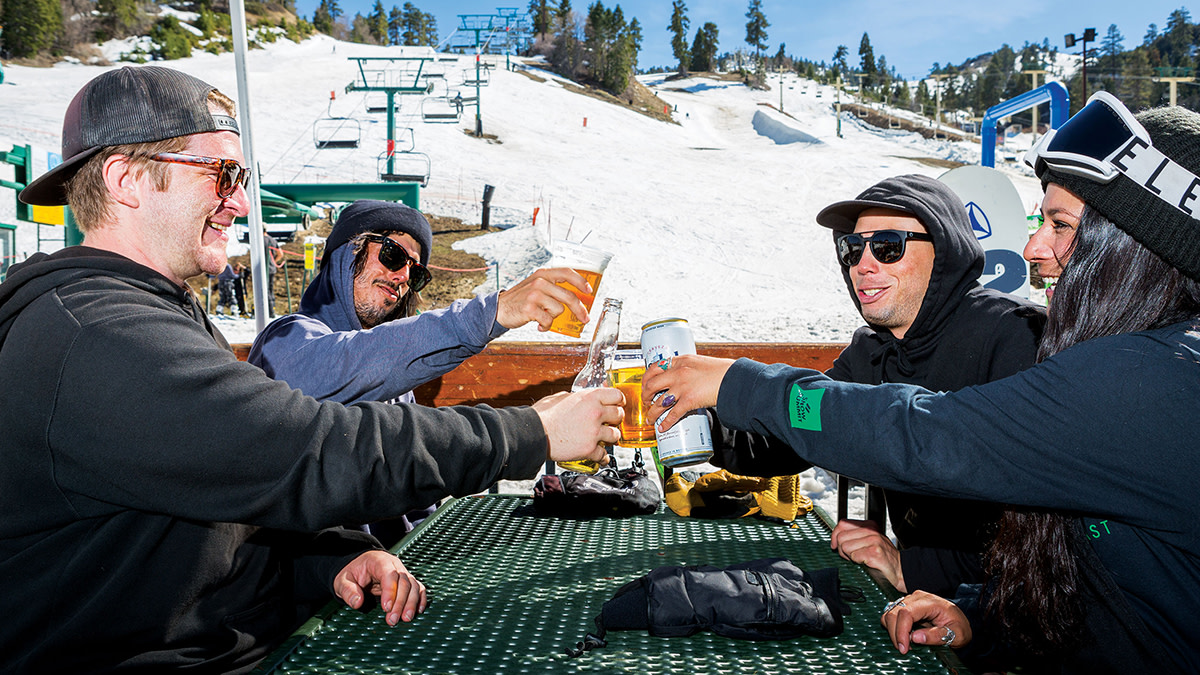 More from TRANSWORLD SNOWBOARDING
Splitboarding is Alive in Palm Springs
Lost in the Backcountry: New Movie Tells the Tale of 8 Days of Survival in Sierras
Is Snowbird's Terrain Too Advanced? New Campaign Features 1-Star Reviews
For access to exclusive gear videos, celebrity interviews, and more, subscribe on YouTube!