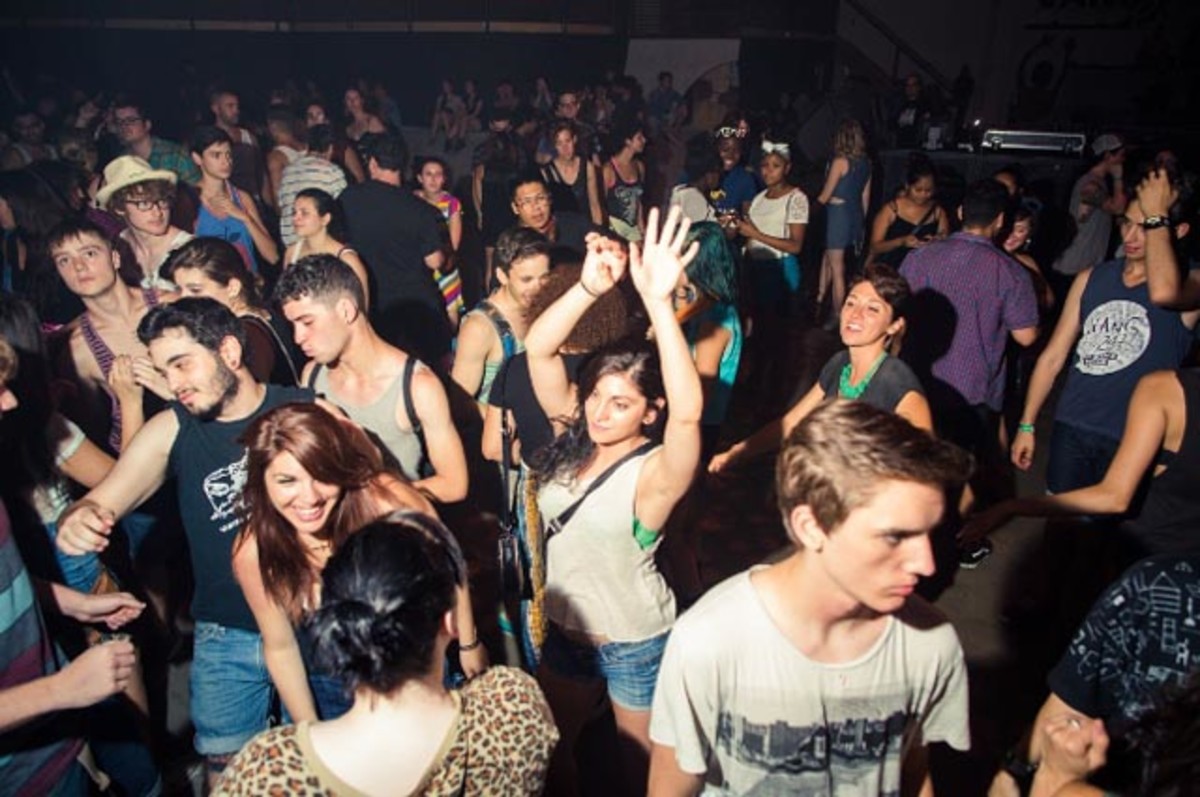 Final Vans House Party Of The Summer Tonight
Small Black Revealed as Special Guest; Joins Les Savy Fav and Delorean at the House of Vans
Stream the Show Live HERE Starting at 7:45 p.m. EST
Summer may be coming to a close, but it's not over yet. Tonight, Vans and FYF are excited to host the final Vans House Party of the summer, taking over the House of Vans in Greenpoint, Brooklyn one last time for a free, all-ages show. With the show only hours away, Vans and FYF are happy to reveal Small Black as the show's special guest, joining previously announced acts Les Savy Fav and Delorean.
Fans can watch a live webcast from the House of Vans tonight starting at 7:45 p.m. EST at Vans.com/houseparties or on the free Vans Live App for iPhone and iPad. Hosted by Chris Cote of Transworld SURF, the webcast will feature all three band's live performances, interviews, recaps of this year's House Parties, and more!
The Vans House Parties have become an integral part of the New York concert landscape. All shows are free with RSVP, open to the public of all ages and held at the House of Vans, a 25,000 square foot renovated warehouse in the Greenpoint neighborhood of Brooklyn, NY. Doors for all shows will open at 7 p.m. Vans House Parties are free and open to the public with RSVP, but we suggest early arrival to ensure entry.
Visit vans.com/houseparties for RSVP, full schedule and images from the House of Vans.
About Vans & Music
The House of Vans, the cultural hub for the original action sports shoe and clothing maker, is located at 25 Franklin Street in the Greenpoint neighborhood of Brooklyn, NY. Along with an indoor concrete bowl and outdoor skate plaza, this window into the world of Vans includes a permanent stage for concerts and enough space to virtually do anything our imaginations allow. 2013 marks the third year of Vans and FYF's acclaimed Vans House Parties, the go-to free summer concert series in New York.
Vans supports original and creative music acts ranging from Band of Horses to Public Enemy to Turbonegro by bringing memorable shows to global audiences at the House of Vans roving music venue that echoes Vans' Brooklyn-based cultural hub and to more than half a million fans each summer at the Vans Warped Tour, America's longest-running music tour. Shoe and clothing collaborations with Pearl Jam, Iron Maiden, Iggy Pop, Descendents, KISS, Social Distortion, No Doubt, Slayer and Metallica are among the many coveted projects that suit an "Off The Wall" lifestyle for music fans everywhere.
Vans Warped Tour Est. '96 · House of Vans Est. '10 · Vans "Off the Wall" Since '66
vans.com/music
facebook.com/vans
twitter.com/vans_66
About OffTheWall.TV
OffTheWall.TV is a digital online video network chronicling the unique aspects of Vans' brand of youth culture through original video projects and exclusive content exploring skate, surf, snow, BMX, girls' lifestyle, art and music. With more than 45 years of rich heritage and far-reaching influence in youth culture, OffTheWall.TV story-telling captures the creative expressions of Vans' "Off the Wall" identity.
About FYF
Founded in 2003 by Sean Carlson, FYF began as a festival and has since grown into one of the leading concert promotions companies in Southern California. FYF events embody Carlson's dream of hosting a diverse range of artists from varied genres, while promoting discovery and aiming to keep admission affordable. In addition to the annual FYF Fest, FYF Productions organizes events year round in Southern California, with recent shows including such notable acts as Arcade Fire, Sonic Youth, Vampire Weekend, Cat Power, Guided by Voices, GWAR, and many more.
For access to exclusive gear videos, celebrity interviews, and more, subscribe on YouTube!