Your weekly bargains, give them a look quick. Most won't last long.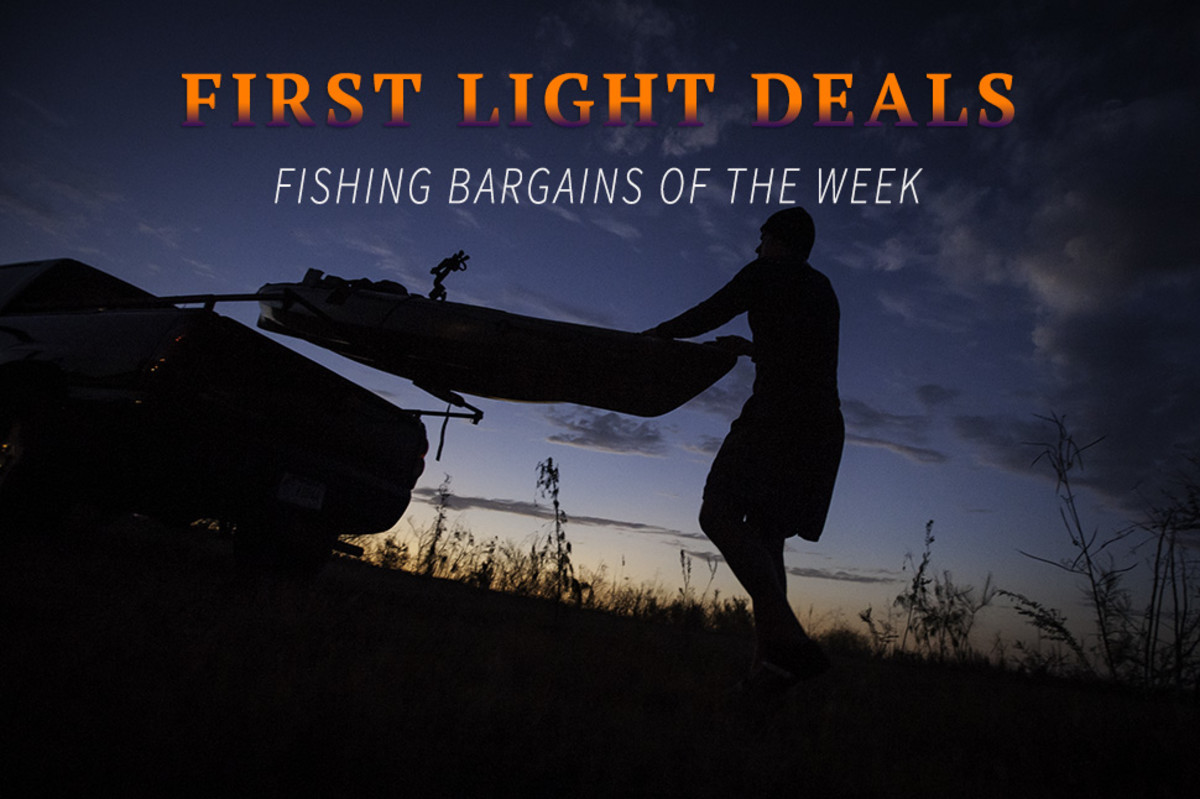 The fishing bargains of the week come from Amazon. The last listing of deals focused on a variety of goods from fishing to meal prep, this time we're looking at basecamp products for your weekend fishing getaways.
Regular $89.99     Sale $21.24     76% savings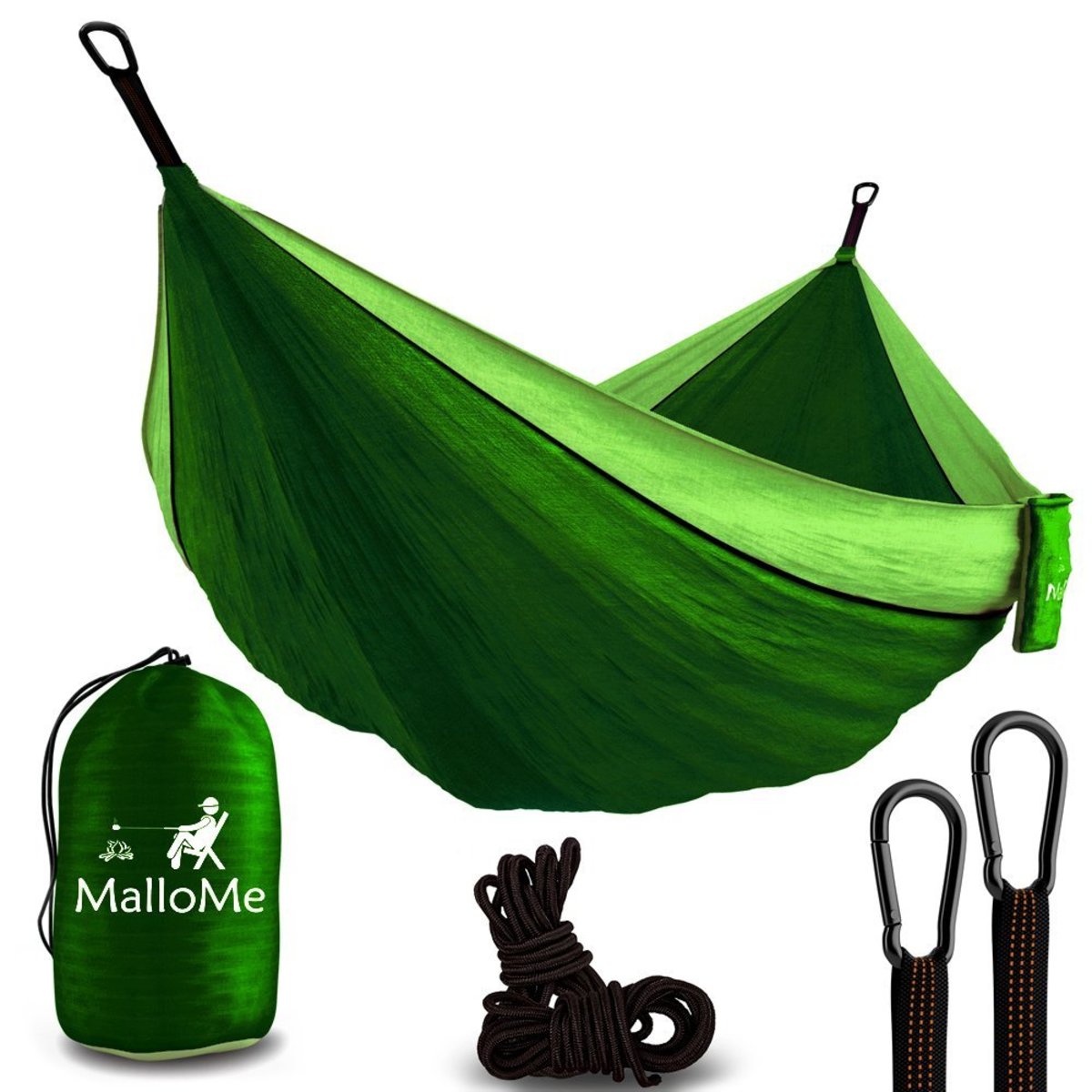 Quite possibly the easiest camp comfort ever. The hammock. The MalloMe Double XL parachute hammock sleeps one with room to spare or allows space for another.
The XL sized hammock is 125″ long x 79″ wide. The premium nylon fabric has a weight capacity of 1000 lbs. The package weighs roughly 1 lb.
Regular $29.99     Sale $14.36     Savings 52%
Some spots are buggier than others. The hammock net keeps bugs at bay if you're hammock camping. The fine mesh netting is said to repel mosquitos, noseeum, black flies, wasps, bugs and other pesky insects.
A hanging kit and 7 hooks and a carry pouch are included. Set up time is minimal and the machine washable net packs down tightly. This extra large sizing also can fit small camping tents under it as well for an additional layer.
Regular $169.99     Sale $62.04     Savings 64%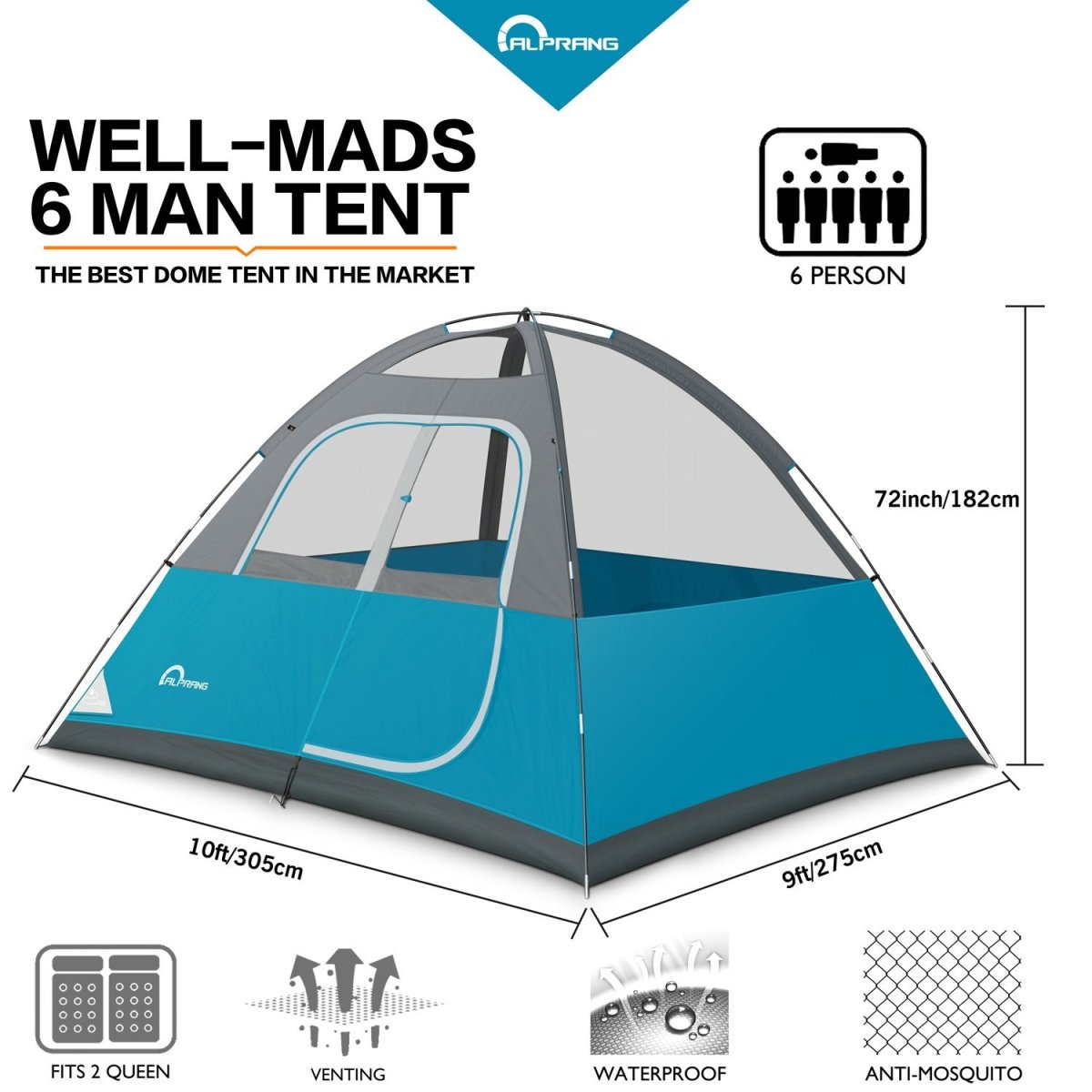 Alprang claims to fit up to 6 people in this camping tent. Most folks would find it comfortable with less. A great camping option for a couple and gear. The center height reaches up to 72″ tall. A benefit for those who don't like to change while sitting or laying.
Heavy-duty polyethylene at 1000D is the main construction fabric. Sealed seams and a fully taped rainfly assists in keeping the elements out of the on-the-go-home. A single zippered door is oversized for ease of entry and exit. Interior mesh pockets store basecamp bedroom comforts. Lanterns are easy to hang thanks to an interior hook.
Regular $97.99     Sale $29.74     Savings $70%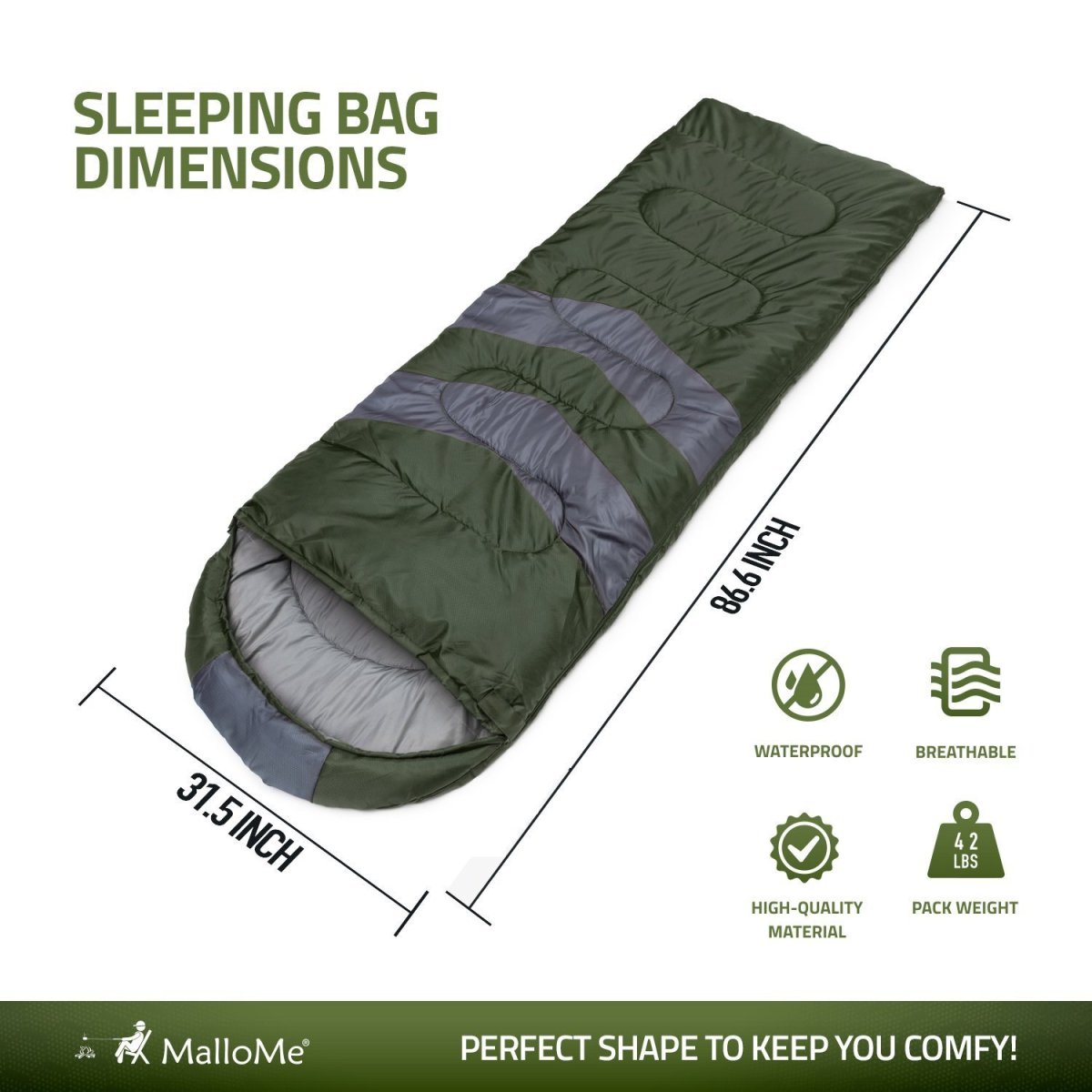 Sleepings bags are a must for camping. This sale is hard to beat if you're in need. This bag will sleep warmer, an option for chilly nights or if you prefer to let the wind blow in.
A polyester outer material claims to be waterproof with the weather-resistant design. The synthetic materials will shed water and dry quickly to keep you out of the damp.
Regular $49.99     Sale $39.99     Savings 20%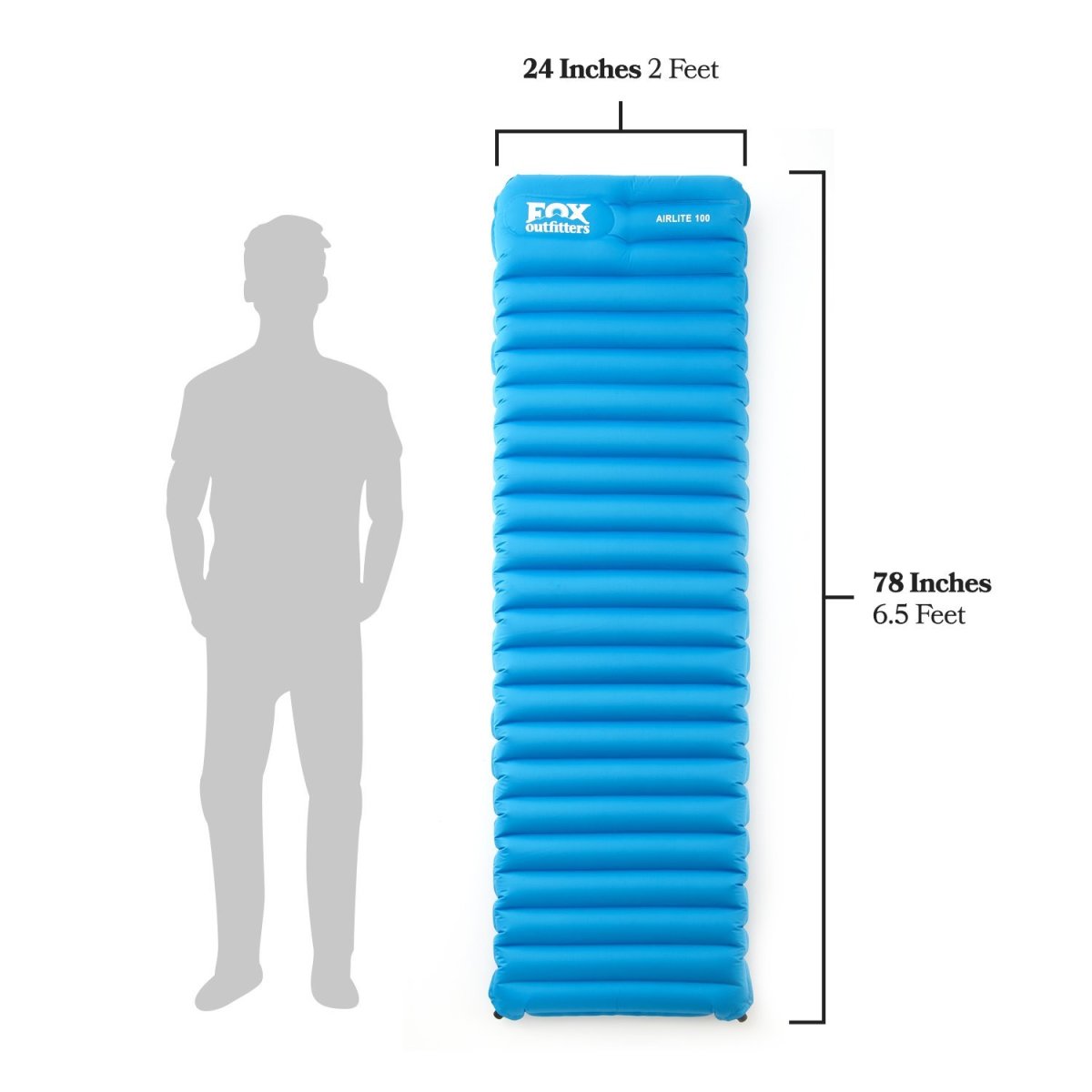 Ultra-compact design is appreciated from car camping to self-support kayak fishing overnight missions. The Fox Airlite 100 camping pad deflates and packs for minimal spacing. The thick tubular air chambers give full body support in the natural environment.
An integrated air pump saves your lungs. Find a flat spot and use your foot to inflate the Fox air pad. The diamond ripstop fabric design saves the Airlite 100 from tears in the field.
Regular $99.99     Sale $58.00     Savings 41%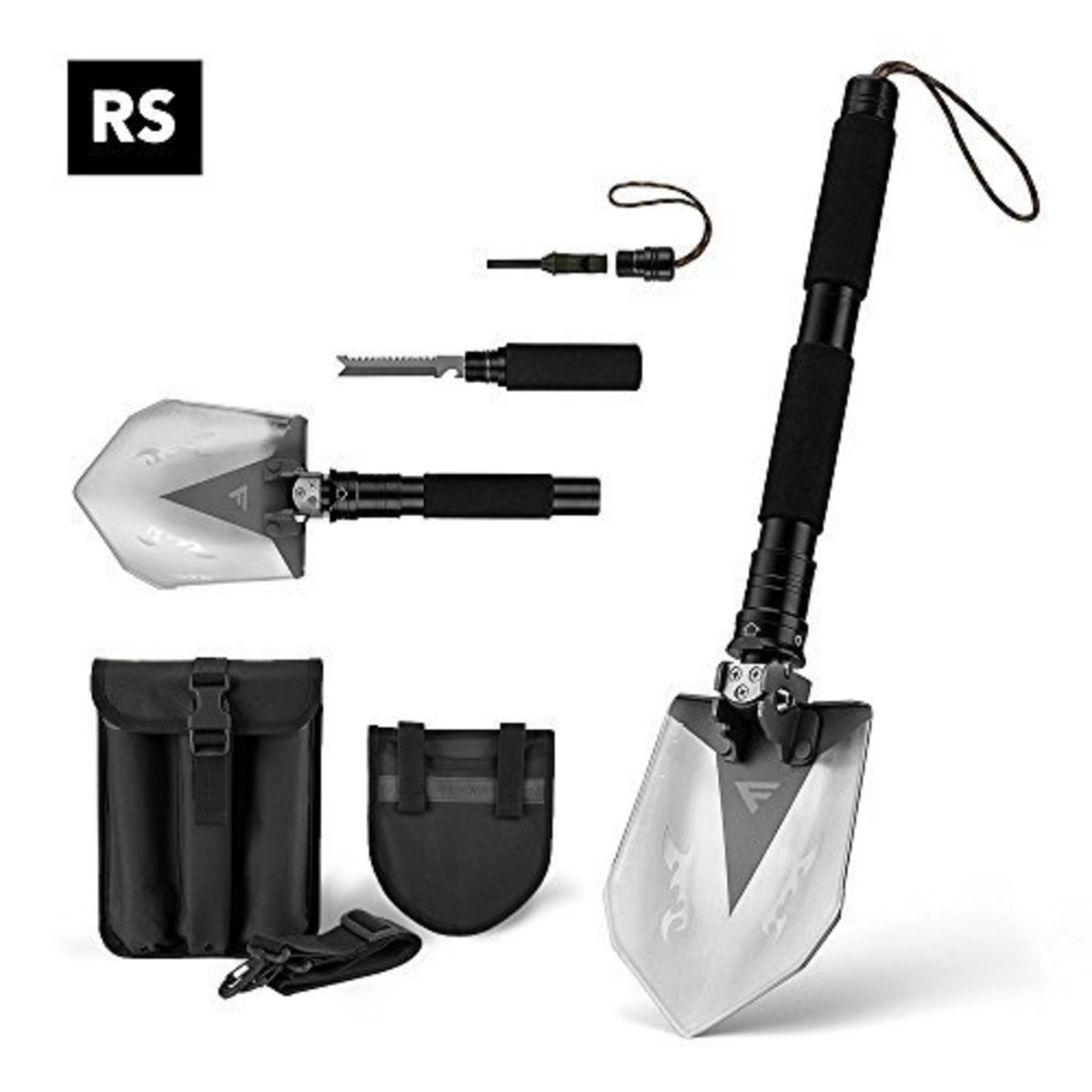 A multitool worthy of your adventure kit. At the core is a rust-resistant carbon steel bladed shovel. Break it apart and you'll have access to all the goods. The big item tools are the shovel, hoe, ax, saw, and hammer. The inside hides the knife, emergency whistle, bottle opener and fire starter.
A tool like this is built for playing with at the campsite. Whether the kids need to dig a moat around their tent or you've got some light bushwhacking on your next overnighter. This multitool packs tightly and deploys when you say go.
Regular $69.99     Sale $16.99     Savings 76%

One lantern is never enough for camp. MalloMe stacks four 360 degree light shining lanterns into this package. The 146 Lumen LED lanterns are compact powerful lighthouses for your backwoods abode.
The LED lantern set includes a black, blue, green and gold lantern. The small lanterns are perfect for a lighting up a game of STUMP at the camp, reading a book in the tent or stashing one in the emergency kit.
---
The article was originally published on Kayak Fish
For access to exclusive gear videos, celebrity interviews, and more, subscribe on YouTube!