Rich Thomson, a 30-year-old teacher, became the first surfer in the UK to be a victim of a shark attack when a "small shark" latched onto his leg while surfing off Bantham Beach in South Devon.
"I have never caught any fish while fishing, but the biggest one I've ever caught attached itself to my leg," he told the BBC.
Thomson estimated the shark to be 3-feet long, and experts believed it could have been a smooth-hound shark.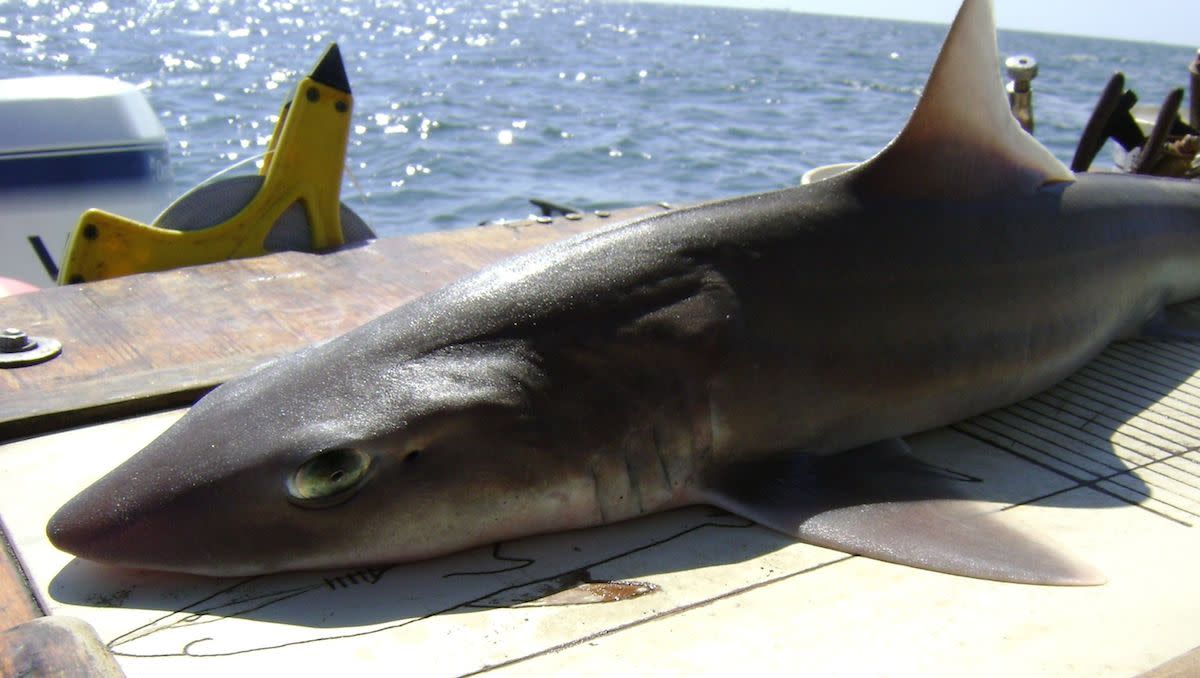 "I turned round and saw this little shark was on my thigh and wriggling its head side to side," Thomson told BBC. "I hit it on the head and it swam off."
Thomson believes his thick wetsuit prevented any major injuries. As it was, he had a "sizable bruise about 3 inches across" on his leg.
More damage was done to his hand, which sustained cuts due to the abrasiveness of the shark's skin. Warning for minor injury image below.
"My hand was cut to pieces," Thomson told BBC.
Photos posted by the BBC and The Telegraph showed the minor injuries.
Ali Hood, director of conservation of the Shark Trust, told the BBC that the small shark was probably disoriented by the turbid water of the river mouth.
Neither Hood nor Marc Dando, a wildlife publisher and illustrator, had heard of a shark biting a surfer in British waters.
"It would be a shock because all sharks have powerful jaws," Dando told the BBC. "All sharks can be very territorial. It was probably just telling the person to go away and struck out."
Consequently, Thomson has a couple of new nicknames. His students at Kingsbridge Community College are calling him Sharkbait and Nemo.
"It won't stop me going back in the water and it shouldn't stop anyone," Thomson told the BBC. "I was just in the wrong place at the wrong time."
Read more about shark attacks on GrindTV
Shark attacks spearfisherman, who captures it on video
Surfer survives attack by great white shark
Rare shark attack in New Zealand leaves victim's wetsuit in tatters
For access to exclusive gear videos, celebrity interviews, and more, subscribe on YouTube!