In the latest Mountain Mind Collective Quick Flick, French kayaker Nouria Newman walks us through one of her two successful runs through Site Zed, the largest signature rapid on the Grand Canyon of the Stikine. Though Newman ran the rapid on back-to-back descents of the 45-mile canyon gauntlet, her first run of Site Zed during a one-day descent marks the first time that a woman has kayaked the entire canyon without portage, one decade after New Zealand's Nikki Kelly became the first female to kayak the storied section of whitewater regarded as one of expedition paddling's benchmark runs. Newman, at 22, has already made her mark in slalom (finished 2013 ranked 14th in the world in women's K-1) as well as in downriver creek racing (finished 2013 as reigning Whitewater Grand Prix champion, Adidas Sickline Extreme Kayak World Championship winner, and recipient of the Canoe & Kayak Awards' Female Paddler of the Year award). Now she can add her name to the list of expedition kayaking greats.

"When you commit to it there's no way you can turn back," Newman says of Site Zed after describing all the elements coming together on the recent one-day descent with Jules Domine and Mountain Mind Collective's Brendan and Todd Wells. "All the conditions were there for me to run it and I felt really good about it."
Domine and both Wells brothers also ran Site Zed to add their names to the growing list of paddlers who have notched complete descents of the Grand Canyon of the Stikine. This is the third year in a row that paddlers have found success in complete runs of the canyon, after Ben Marr's first complete, portage-less descent of the canyon in 2012, and following Aniol and Gerd Serrasolses and Galen Volckhausen's runs last year. Expect more coverage on the northern expedition season unfolding in the coming week. In the meantime, we caught up with Newman in between creek runs outside of Whistler, B.C., before heading east later this week to join the French slalom team in its final preparations for the ICF Canoe Slalom World Championships, Sept. 17-21 at Deep Creek, Md.'s Adventure Sports Center International.
CANOE & KAYAK: What did you do to prepare for the Stikine?
Nouria Newman: My trip to the Stikine was pretty last minute so I didn't prepare as much as I would have wanted to. My initial plan was to focus a lot more on slalom this year and I was on a three-week slalom training camp in Deep Creek earlier this summer and I was really struggling on and off the water. I didn't like the artificial course here and the training atmosphere wasn't at its best. For the first time of my life I felt like I wasn't enjoying kayaking as much as I should. I was getting a little moody and angry on the water. I knew it was wrong and that I had to do something about it; I decided to go creeking.
Has the Stikine been a goal?
The Stikine has been on my mind for a few years now, I had a few big-water experiences and I felt like I had enough skills and confidence to run the Stikine. Three days after the beginning of my training camp I had already bought my plane tickets to B.C. I was going to the Stikine and slowly it made me feel better about paddling slalom on an artificial concrete ditch I hated, plus getting some time off training to paddle Great Falls and the Upper Yough with friends and awesome paddlers from the local community also helped.
Did you paddle any other rivers leading up to it?
After that I flew back to Europe raced two World Cups and paddle as much whitewater as possible before jumping on a plane to B.C. I met up with local paddlers — friends of friends — who took real good care of me. I love the paddling community. It's like a big family and I'm blessed to be part of it. Louis Bisonette picked me up at the airport, fed me with the best salmon I've ever had, and took me paddling on Hirsch Creek and the Kalum River — a perfect first day in B.C. The next day I drove up North to Cease Lake and joined the Quebec Connection crew for my first Stikine lap ever. I'm glad they let me join them without knowing me. (Yes, the kayaking community is pretty awesome!) It was great to paddle with these boys. They're super fun, we were able to speak in French and none of us knew the river so we had to discover it by ourselves. We had a great three-day lap. We ran all the rapids but portaged Site Zed. When I first saw the rapid, I thought, 'There is no way I will ever run this.'
When I got back to my car I had a message from Jules, Todd and Brendan telling me that we were putting in the next morning. I didn't know we were about to do a one-day lap yet!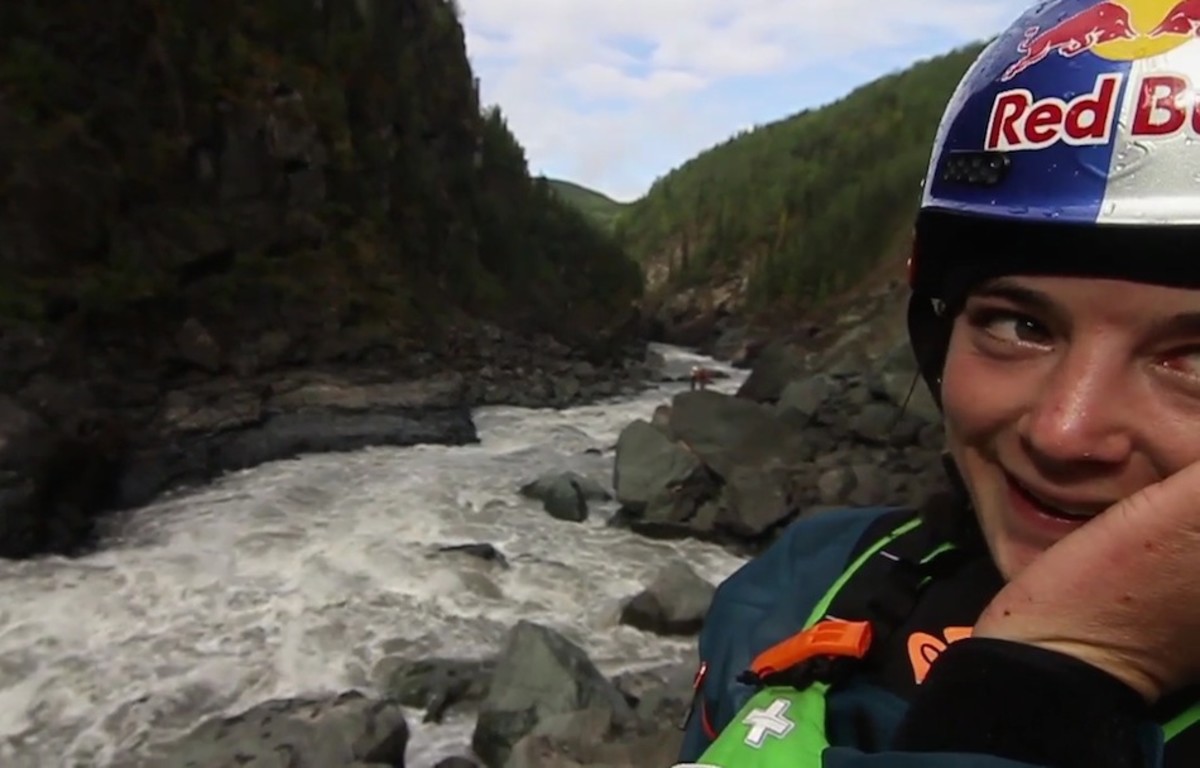 The next morning, we put on pretty late, took it easy and ran the river in a day. When we arrived at Site Zed I started portaging. More than halfway down the portage, I looked at the rapid, saw the line, and felt good about it. I looked at it for a few minutes and all I could see was the beauty of this place and the whitewater. I kinda wanted to go. I turned around to the boys and before anyone said anything I knew they were feeling the same. Jules went first and since my boat was already down at the portage I set up safety for him. Then Todd and Brendan helped me carry my boat up to the top.
What was going through your head once you got in your kayak?
At the top I was pretty scared, but if you're not scared above Site Zed, you're totally crazy. I ferried to an eddy above Site Zed on river-left, had a perfect surf across the river and thought, 'This is it, I feel good, I know what I have to do and it's gonna be fine.' I took a deep breath, raised my hand to tell Todd and Brendan I was ready and went. As soon as I pulled out the eddy I was no longer scared but focusing on my line. It went pretty good although I flipped in the big hole. Then Brendan and Todd went. We all had good lines and it was great to share such a good moment together.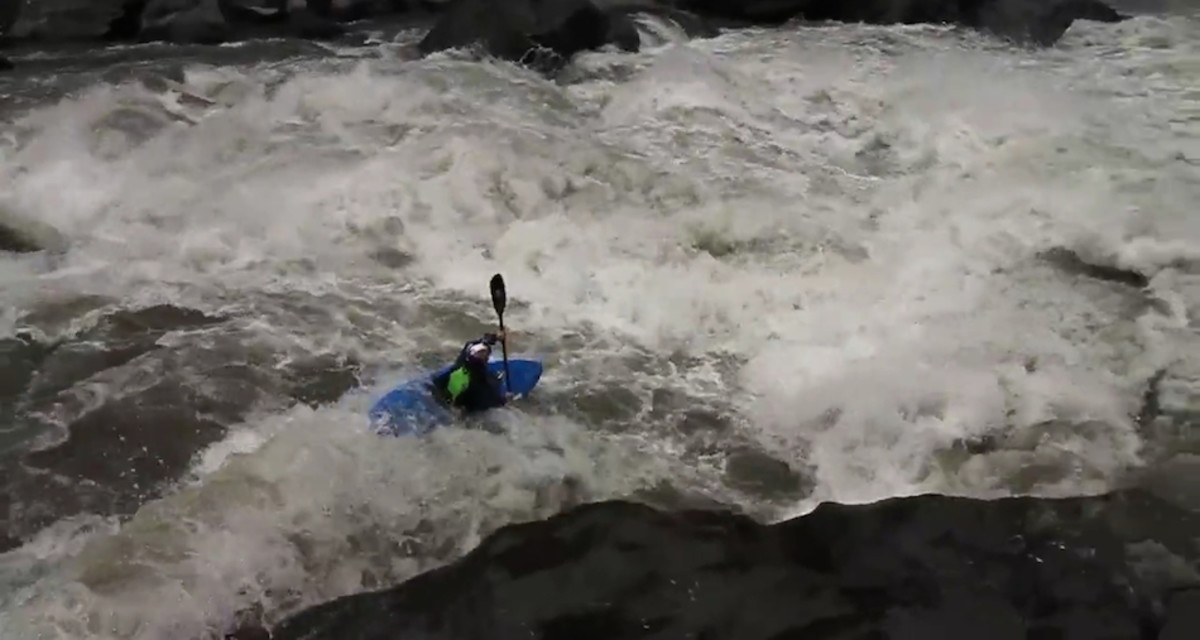 The rest of the run went good. We stopped for an hour to make a fire and have lunch at Wolf Track campsite and kept paddling. I battered V-drive and hit my hand on a rock but the rest of the run was great. We pretty much paddled the whole river in a day but we decided to camp on the paddle out to stay longer in this amazing place and enjoy the view in the gorge. The next day we spent the whole morning enjoying the Stikine wilderness before paddling down and setting up shuttle for our next lap.
We did another lap in two days to spend some time paddling and hanging out at the campsite with some paddling friends we hadn't seen for ages. We ran Site Zed again [this is the footage featured in the video] and I had a better line than on my first lap. It felt perfect and I couldn't describe the happiness I got from running this rapid. I had the perfect timing with the whitewater and everything was easy. The rest of the run went good although we were all very tired.
I spent seven days in a row down the Grand Canyon of the Stikine and it's by far the best place I've ever gotten to paddle. Can't wait to come back next year, and I'm looking forward to go on some more multi-days missions.
— Click HERE to read more on the history of kayaking the Grand Canyon of the Stikine.
— Click HERE to watch 'Exploring Antioquia,' the latest Mountain Mind Collective feature episode debuting exclusively on CanoeKayak.com. Follow Mountain Mind Collective on VIMEO and FACEBOOK.
Read more about Erik Boomer's photo shoot below, featuring Newman, from the 2012 Whitewater Grand Prix HERE.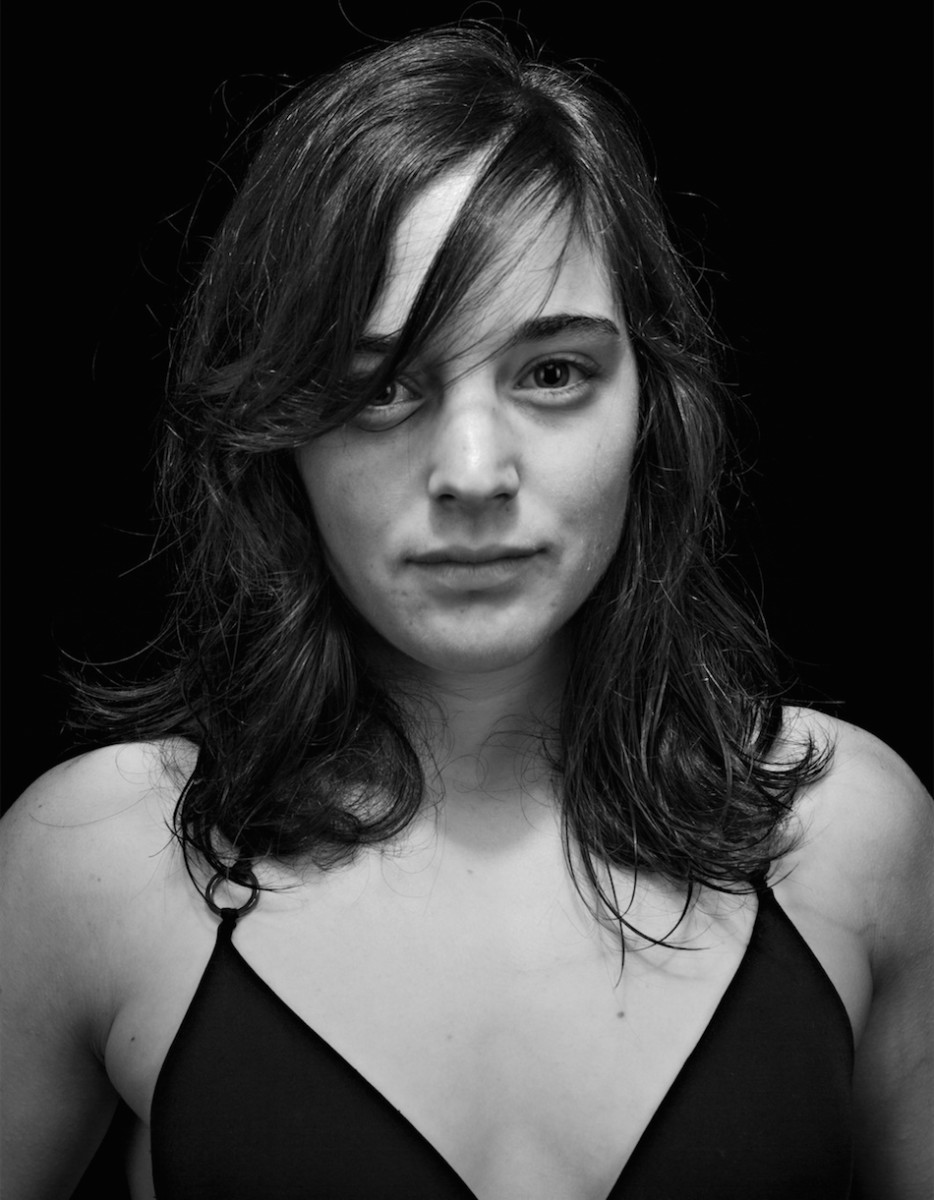 The article was originally published on Canoe & Kayak
For access to exclusive gear videos, celebrity interviews, and more, subscribe on YouTube!