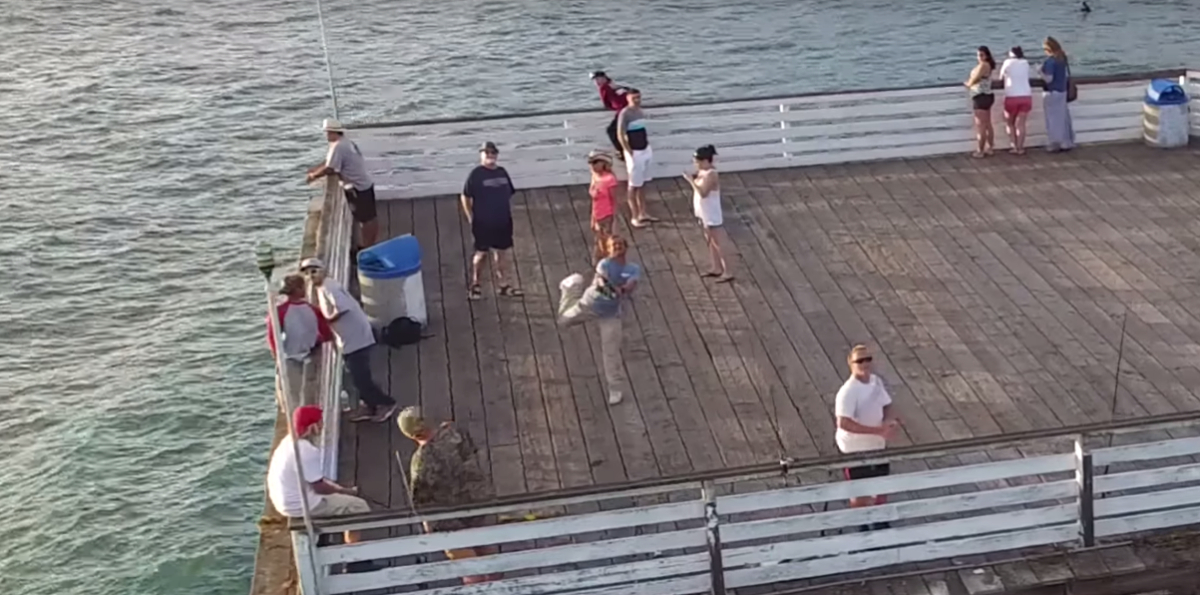 A fisherman casting off of Crystal Pier in Pacific Beach, San Diego last week apparently got fed up with the presence of a drone that was flying overhead filming the pier, and tried to take it out of the sky by casting a fishing line at it.
The fisherman was accurate with his cast and managed to hook the drone:
The video of the fisherman's interaction with the drone, which was flown by YouTube user Tice Ledbetter, was uploaded to Ledbetter's YouTube page last Friday and it has already totaled nearly 1 million views.
While Ledbetter claimed the fisherman was being "a jerk" in the description of the video, many of the viewers have left comments to the contrary, telling Ledbetter he was in the wrong for filming the pier without permission.
"Tice, next time you fly around that pier you'll definitely fly a little higher, right?" one YouTube user commented.
RELATED: Facebook has completed a plane-sized drone as part of its Internet project
Others, however, seemed to come to Ledbetter's defense.
"Are all of you joking [by] saying the fisherman is in the right?" wrote one YouTube user. "First off, the drone is very, very expensive. Second, you should be able to fly anywhere you want without hassle. And third, you don't need anyone's permission to film them in a public place."
From a judicial standpoint, it is illegal to fly a glider over public property in San Diego, though those city ordinances do not mention drones.
More from GrindTV
Chris Burkard's new photo book 'High Tide' captures out of the ordinary surf locations
Roxy's #RunSUPYoga 'triathlon' comes to Huntington Beach
Pro skier starts aggressive mountain running series
For access to exclusive gear videos, celebrity interviews, and more, subscribe on YouTube!