You can't drive to Yakutat. The town, about 200 miles northwest of Juneau, is walled in by the dramatic Wrangell and St. Elias mountains, which soar some 18,000 feet straight out of the Pacific, so you can get there only by boat or plane. But while Yakutat may be remote, with only 700 people, it has a massive airport — a relic of its days as a staging area for the Pacific fleet during World War II — that is served by daily flights from Anchorage, Juneau, and Seattle. It just may be the most accessible faraway place in North America.
My brother Cody, our friend Johnny, and I flew there last September. The plan was to spend two weeks fishing salmon-stuffed rivers, surfing the region's surprisingly good waves, and generally getting as far away as we could. That is not difficult to do here. Yakutat is surrounded by inlets, islands, and fjords that beg to be explored, with miles of untouched beaches that are home to tons of bald eagles, otters, and sea lions, and grizzly bears that can reach 8 feet tall — who, we were pleased to discover, seemed perfectly fine with sharing all those fish.
Daily Catch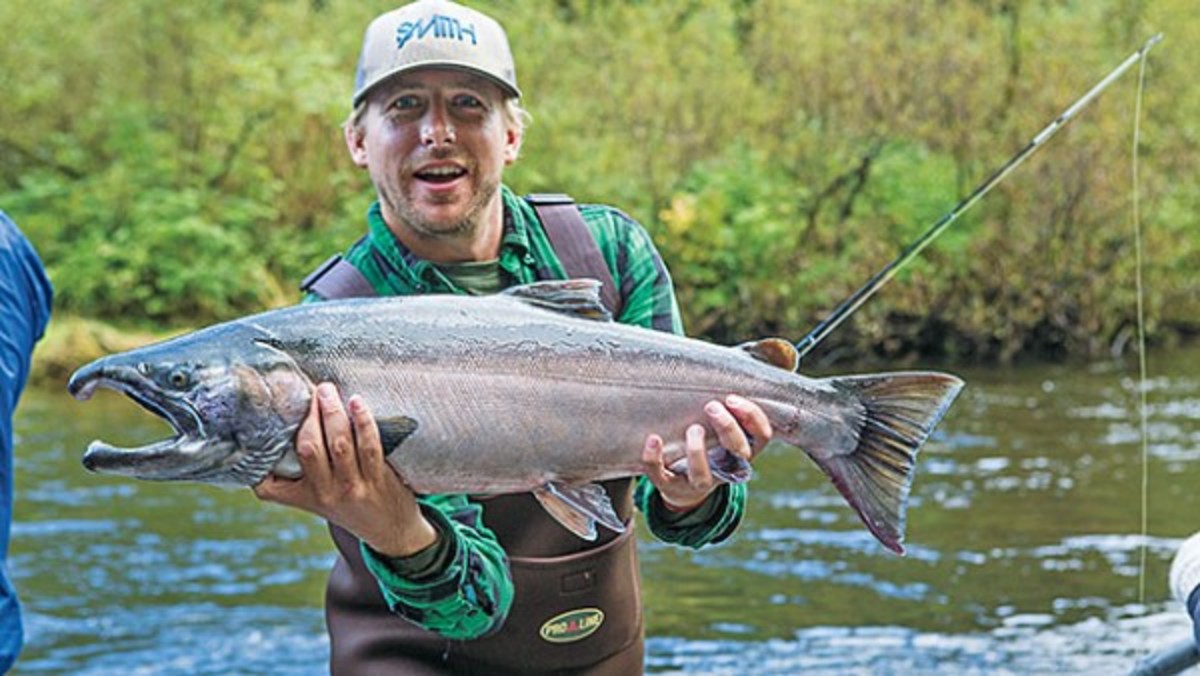 Silver salmon fight hard and are known to jump, shake, and use the many logs and snags in a river to toss your hook or cut the line. I fought this 18-pound beast for more than 15 minutes before finally getting him into the boat. The rivers brim with silver salmon in fall, but fishing here is tightly regulated: Depending on where you are, you can keep just two to six fish a day. The Yakutat Lodge, our home base during our two-week stay, has a small fish-processing plant on-site. Between the three of us, we shipped more than 100 pounds of salmon, enough to stock our freezers.
Ice Sculpture

The Hubbard Glacier is one of the largest in North America. One day, while fishing for halibut, we saw school-bus-size chunks of ice crack and break away, crashing into the steel-gray water. We made sure to grab some small pieces to chill our cocktails that evening.
ALSO: Hiking Jamaica's Rasta Highlands
Surf City, Alaska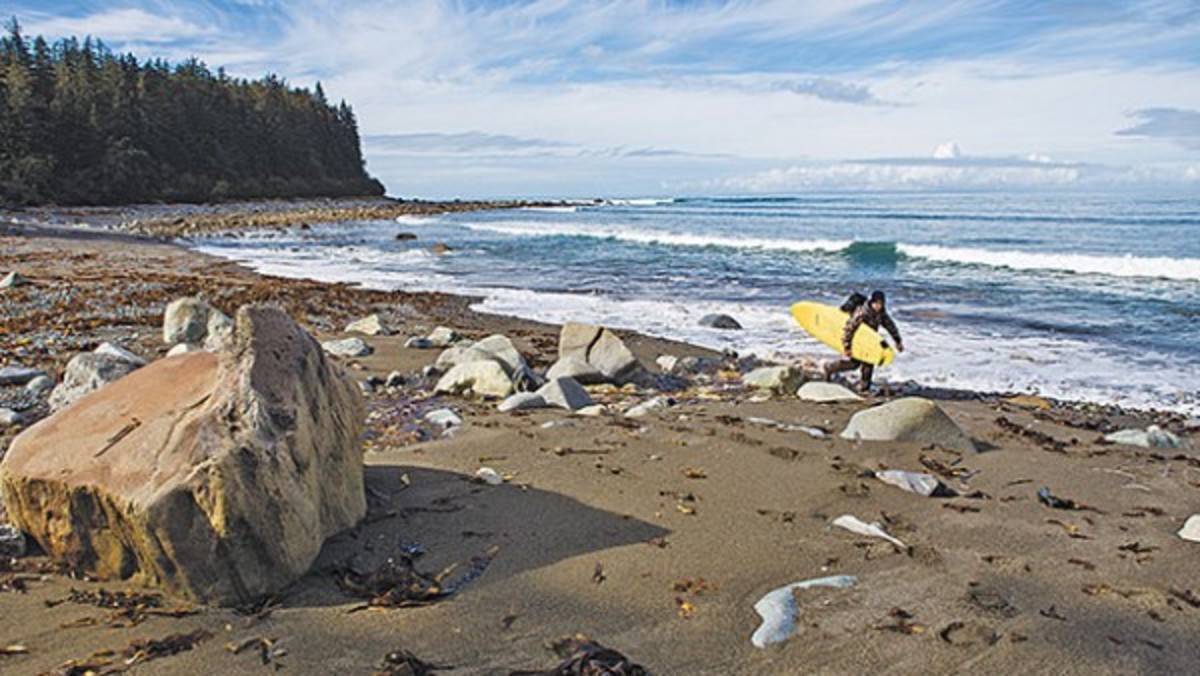 The waves at Khantaak Island are no joke. "The wind blows offshore," said Charlie Russell, a friendly local who turned us on to the spot. "A couple of point breaks and cobblestone reefs rival the best waves in California — with nobody around for miles." True enough: We never saw another surfer, unless you count the sea otters. Despite being so far north, the water was a surprisingly mild 54 degrees, about the same as the air temperature.
Fat and Happy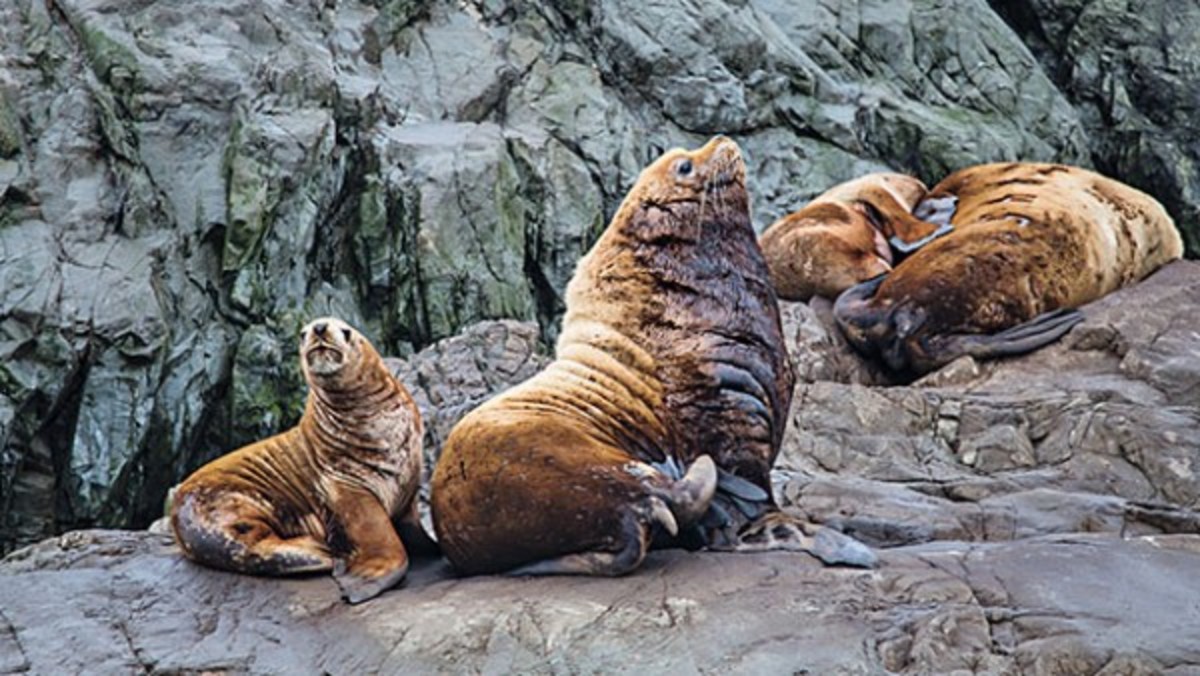 A male Steller sea lion, along with his harem of females and young pups, awakens from a nap on the rocks across the bay from the Hubbard Glacier. Steller populations are falling worldwide but continue to thrive in southeast Alaska. Males can grow to 10 or 11 feet long and weigh up to 2,500 pounds.
Home Away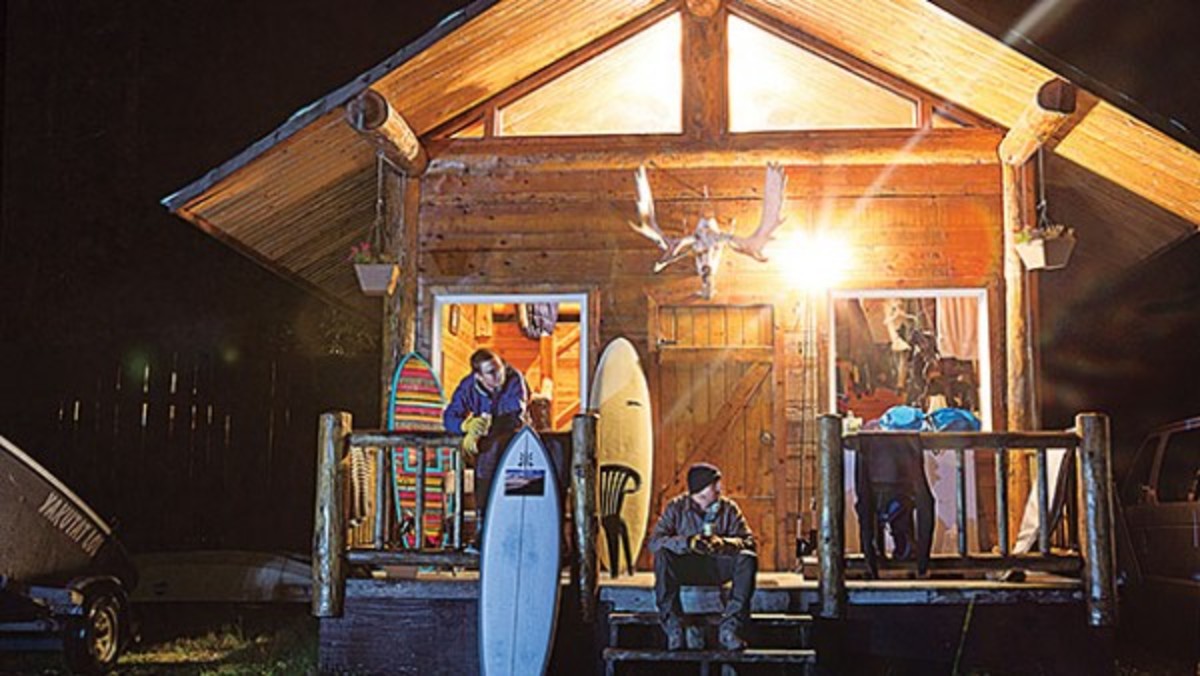 The Yakutat Lodge is owned by former Alaska state senator and hunting guide Ken Fanning. On one unforgettable day, we loaded our surfboards and fly rods into Fanning's Cesna 182, retro-fitted with huge balloon tires, which flew us 25 miles to Italio Rivermouth, a deserted beach where we fished and surfed until the plane returned to pick us up at dusk.
Getting There
Alaska Airlines provides daily flights to Yakutat from Anchorage, Juneau, and Seattle. The ferry from Juneau arrives once every two weeks or so, but the schedule changes, so it's best to check with the Alaska Marine Highway System.
Where to Stay
The Yakutat Lodge offers a four-day package — including food, lodging, and access to boats and a guide — for $1,349 per person.
Outfitters
Get rods, tackle, bait, and waders at the Situk River Fly Shop. Arrange custom fly-out adventures to the nearby rivers through Yakutat Coastal Airline Charters. Surfers can rent boards and wetsuits at Icy Waves.
For access to exclusive gear videos, celebrity interviews, and more, subscribe on YouTube!