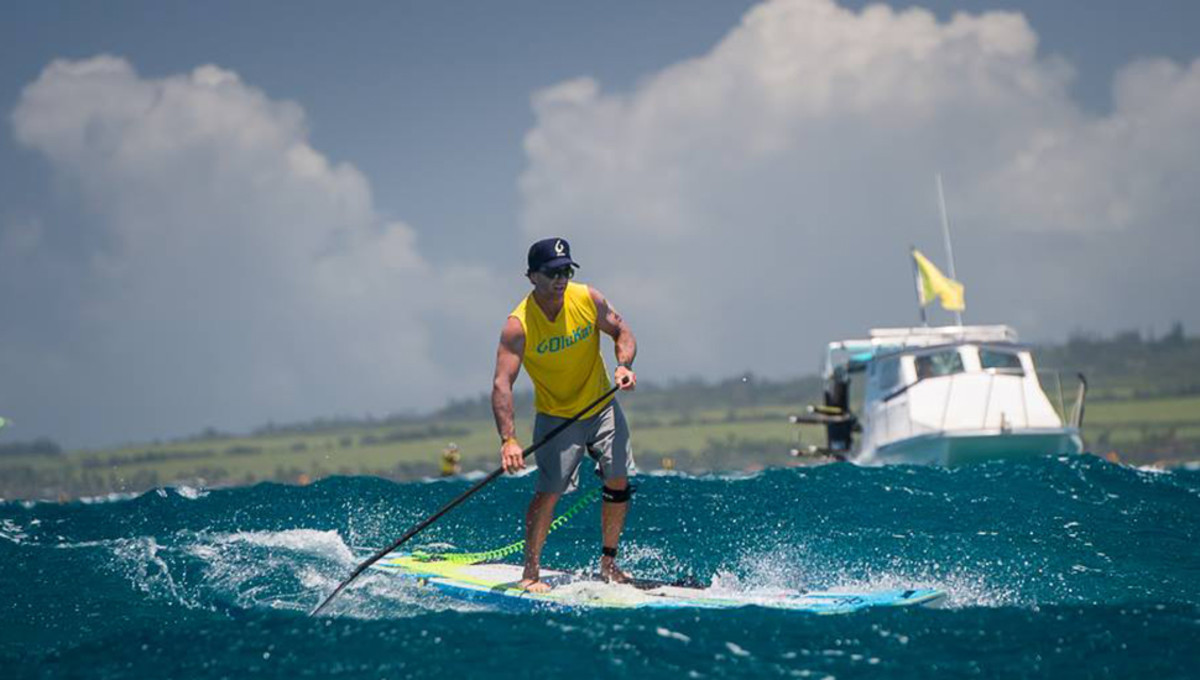 Fitness | Travis Grant's Winning Winter Routine
Travis Grant's Winter Training is a Recipe for Success
It's a known fact that the best way to get better at paddling is to paddle. While specialized SUP training done right can certainly lead to more speed and better mechanics in every sector of SUP, but the training repertoire for some of the sport's top performers is a key component of continued success. And no one makes the benefits more clear than multiple M2O winner Travis Grant.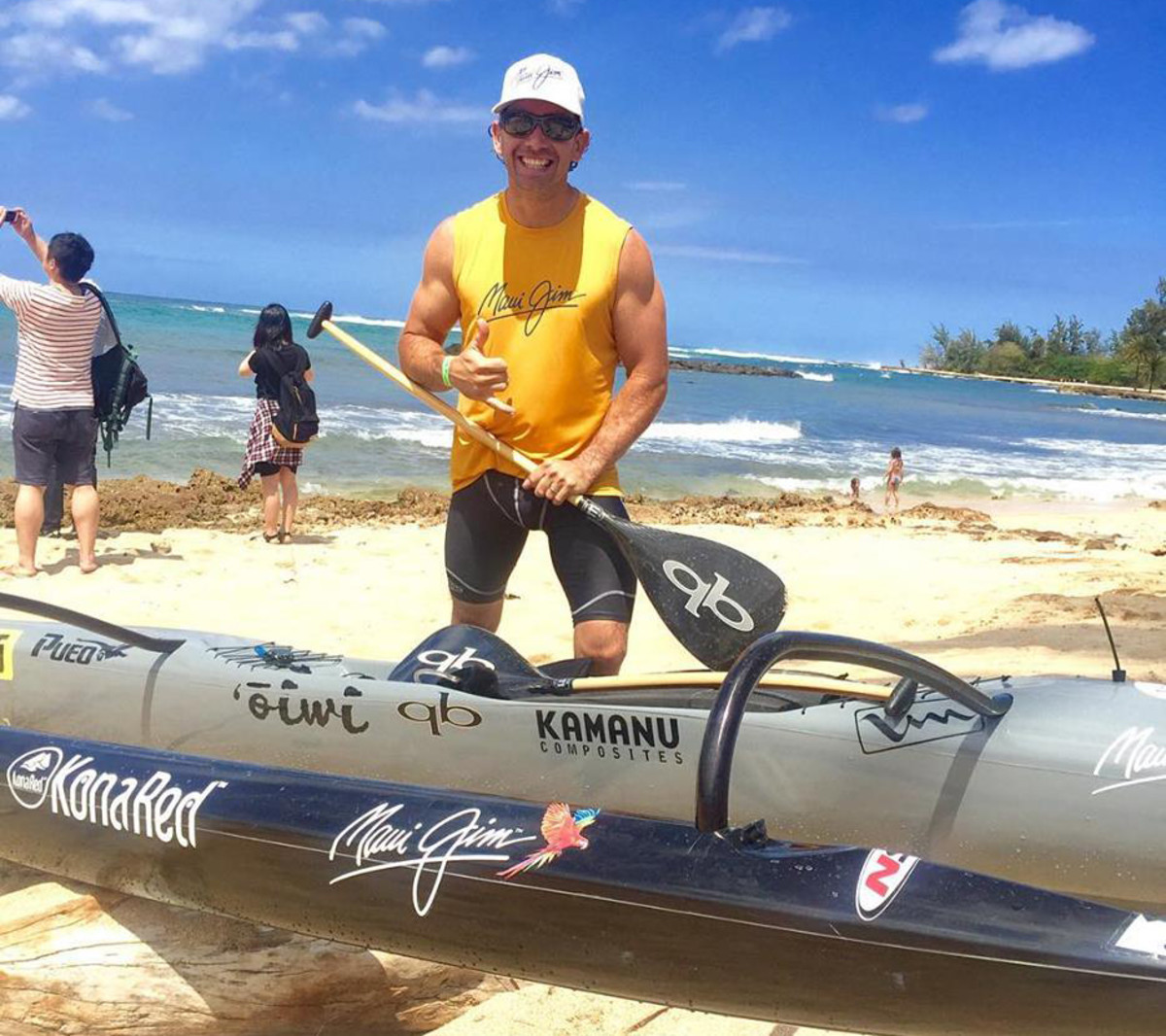 Growing up in Queensland, Australia, Grant cut his waterman teeth in one man and six man outrigger canoes. When he moved to Oahu in 2013, Hawaii's well-developed racing scene gave him the chance to rekindle his love of competitive canoeing during the SUP off-season. Over the past couple of years, Grant has entered some form of canoe race—usually OC-1 or OC-6—almost every weekend, throwing in some surfski for good measure. Last winter, he won the overall title at the Maui Jim Waterman Series, which involves OC-1, prone paddling, SUP and surfski racing. Grant also claimed the men's open OC-1 division at the Oahu Championships, which gave him the overall win in the four-race Scott Hawaii Gold Challenge.
This winter, Grant entered even more canoe races, repeating his victory at the Oahu Championship winning at Koa Nui Pa'a for the third year in a row, leading the Waterman Series and finishing second in the Maui2Molokai contest. To prepare for these races, he spends several hours a week at Waikiki's historic Outrigger Canoe Club, honing his speed and power output on various crafts.
"I'm constantly trying to improve my technique in the canoes and then transfer what I learn in the winter to my SUP racing," Grant says. "Though you're sitting down or kneeling in other craft, the paddling mechanics are still relevant to standup."
Considering how little time he spent standup paddling the past few months, it might surprise some that Grant took second at the season's first major race, Carolina Cup, in one of the fastest fields in recent years.
"I felt pretty good and executed my game plan, but Tito just seemed to want it more," Grant said. "He's been going from strength to strength each year and was just too good on the day."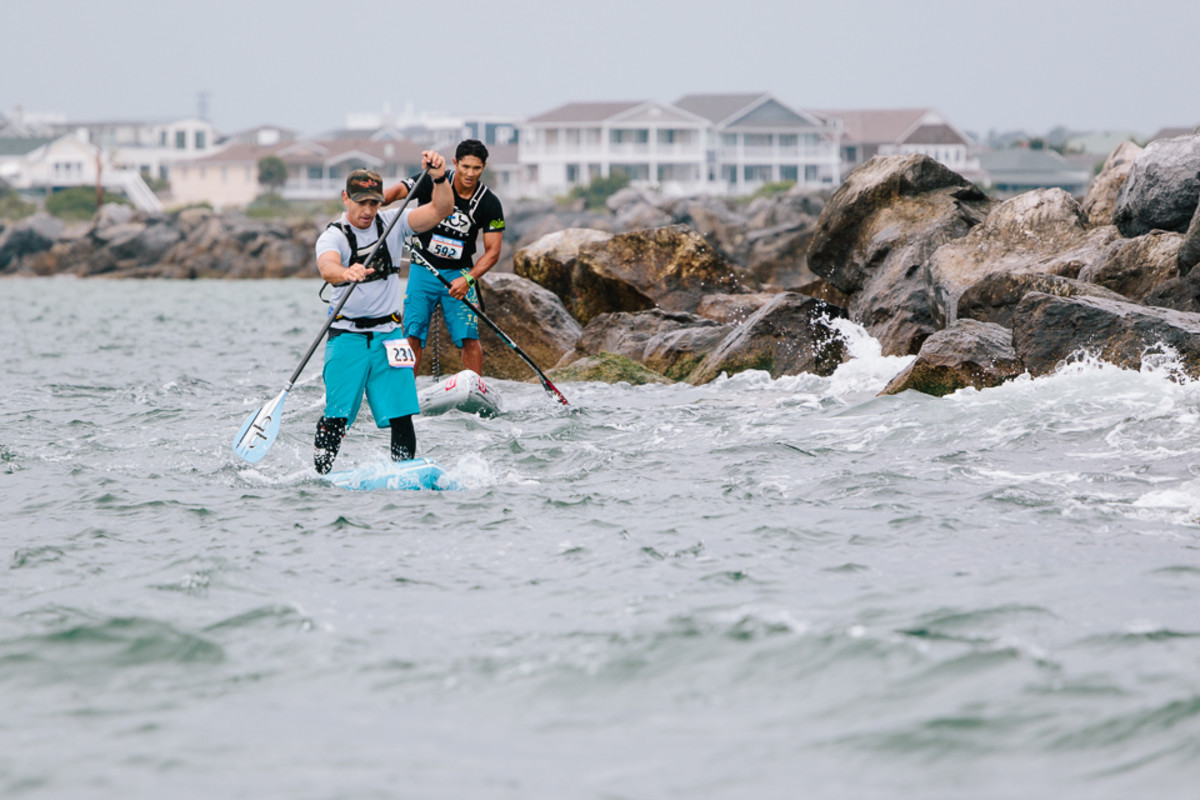 Next up was the 8th annual Olokai Ho'o. Though nobody could catch Connor Baxter, and Grant admits he "made a few mistakes," the Aussie finished fourth in a very close contest. While many of his competitors were winding down for the weekend, Grant was back out on the water, masterfully navigating the bumps and wind on his way to winning the OC-1 division.
He just completed the first part of his next double act, winning the Molokai2Oahu OC-1 title against a deep field of outrigger specialists. During the last weekend in July, Grant will try to do the M2O double when he attempts to defend his SUP title against an in-form Connor Baxter, a hungry Kai Lenny and the rest of SUP's best distance racers. Grant believes that his canoe training and racing has helped him become more efficient in standup, which is one of the keys to conserving energy in the most grueling event on the SUP calendar."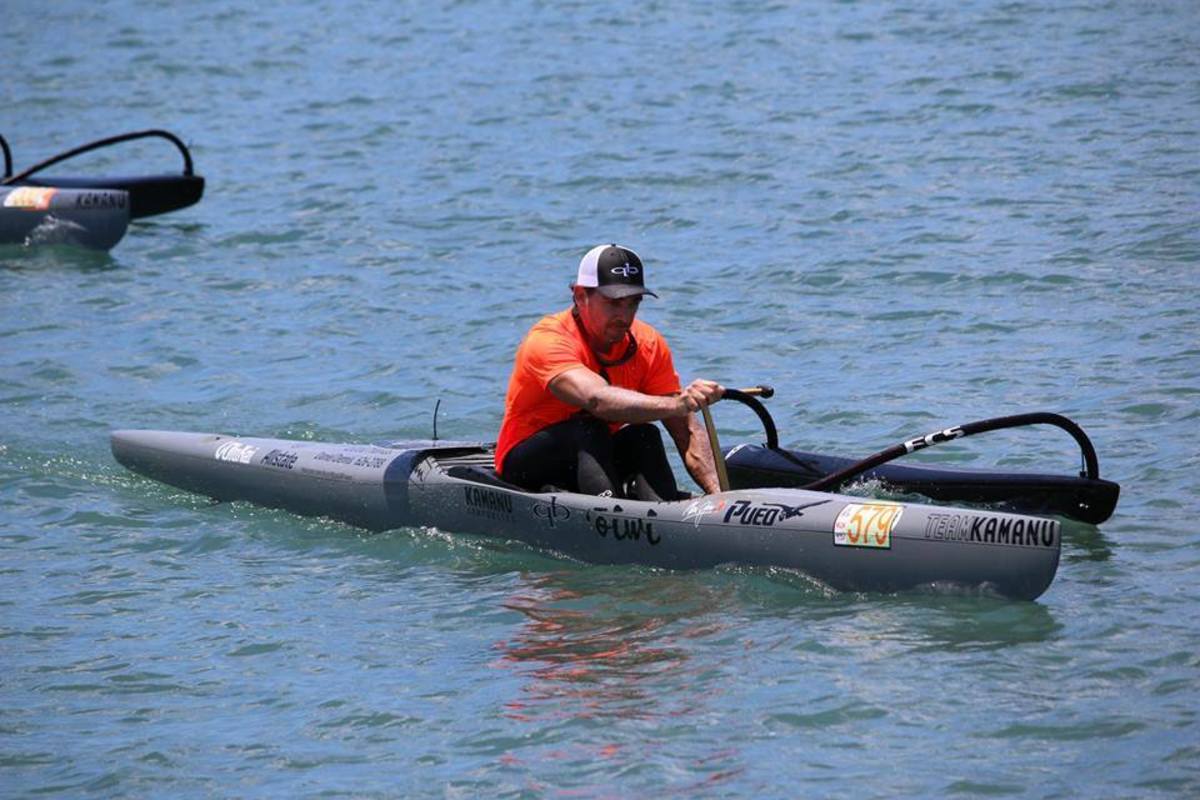 "Guys like me and Danny Ching who do a lot of outrigger are always thinking about technique first," Grant said. "As we've been taught to try and get as much power and distance from every stroke as possible, our cadence is a lot lower than some of the younger guys who have great engines. I suppose if you put both styles together you'd have the perfect paddler."
Last year, Grant competed on several stops on the Euro Tour, in addition to all the major races in the US and Hawaii. But for the rest of 2016, a big upcoming life event has caused him to change his plans: his wife, Blair, is expecting their first child. So Grant has dialed back his race commitments, deciding to forego a return to Europe and focus on Molokai, the Pacific Paddle Games and a couple other major races before his family expands in late-October. So while he's eager to show his stuff on the water, Grant won't allow paddling – whether that's SUP, OC-1, surfski, or anything in between – dominate his world.
"I'm trying to train a bit, race a bit, work hard, renovate my house and spend plenty of time with my family," Grant said. "Because the balance between all these areas is pretty good I'm enjoying my paddling more than ever." — PW
More Travis Grant
Hop aboard for one of Travis Grant's many unconventional training techniques—chasing yachts and riding wake bumps.
The article was originally published on Standup Paddling
For access to exclusive gear videos, celebrity interviews, and more, subscribe on YouTube!