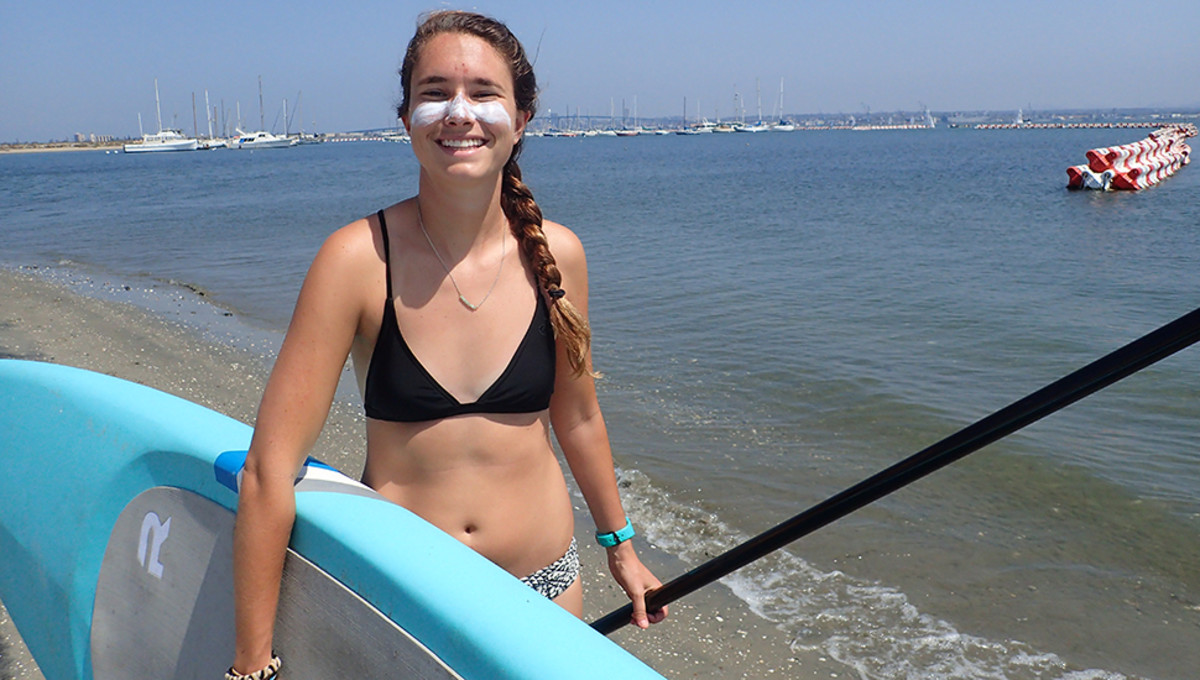 Five All-Natural Sunscreens to Protect Your Skin
Words by Rebecca Parsons
Due to the fact that one in five people will get skin cancer, it's important for us aquatic humans to lather up before we paddle out. But surprisingly, the sun isn't the only factor contributing to skin cancer. Sunscreen has been found to cause cancer as well. The chemicals found in traditional sunscreens are harmful to the skin and are also polluting our waters, threatening marine life and destroying coral reefs. So do you ditch the lotion and get fried by the sun? Probably wouldn't be your best move. We've rounded up five all-natural sunscreens that are safe for both you and the environment. You might consider making the switch.
DO Naturals Sunscreen 
DO Naturals sunscreen does not contain parabens, petrochemicals or nano-particles. Its active ingredients are titanium dioxide and zinc oxide, with all of its inactive ingredients being plant-derived. It has an organic aloe base instead of water, so a little goes a long way. 60% of proceeds are donated to rainforest conservation and tree reforestation.
Manda 
Manda prides itself in being comprised of organic ingredients you'll actually recognize: thanaka, coconut oil, beeswax, shea butter, cocoa butter, cacao powder, cinnamon oil and the active ingredient, non-nano zinc oxide. Thanaka comes from the wood of a tree in Myanmar and has been used by the people of Berma for over 2000 years to protect and beautify the skin. Made from the highest quality, all-natural ingredients, Manda is designed with athletes in mind. It is extremely waterproof/sweatproof so that you can stay out on the water without having to worry whether or not it's working.
Goddess Garden 
Founders Nova Covington and Paul Halter became aware of the need for alternative skincare products when they discovered their daughter was allergic to the chemicals in traditional sunscreens. Goddess Garden natural sunscreen uses the pure minerals zinc oxide and titanium dioxide as its active ingredients. Their top priorities are helping people safely enjoy the sun as well as helping the planet. As a result, Garden Goddess annually donates to non-profits focused on families and the environment.
Bare Republic 
Designed in California, Bare Republic is 100% chemical-free. It contains zinc oxide and titanium dioxide, as well as plant-derived antioxidants to protect and nourish your skin.  This water resistant formula with its all-natural coconut vanilla scent will keep active and protected.
https://www.barerepublicnaturals.com/
Sun Bum Signature 
While Sun Bum makes traditional sunscreen, the Signature line is a premium, mineral-based sunscreen. It is specifically designed with water athletes in mind and won't bleed into your eyes, make your hands slippery or come off during rigorous activity. It is used and trusted by many lifeguard and beach rescue organizations throughout the United States.
Related
More gear reviews.
The article was originally published on Standup Paddling
For access to exclusive gear videos, celebrity interviews, and more, subscribe on YouTube!