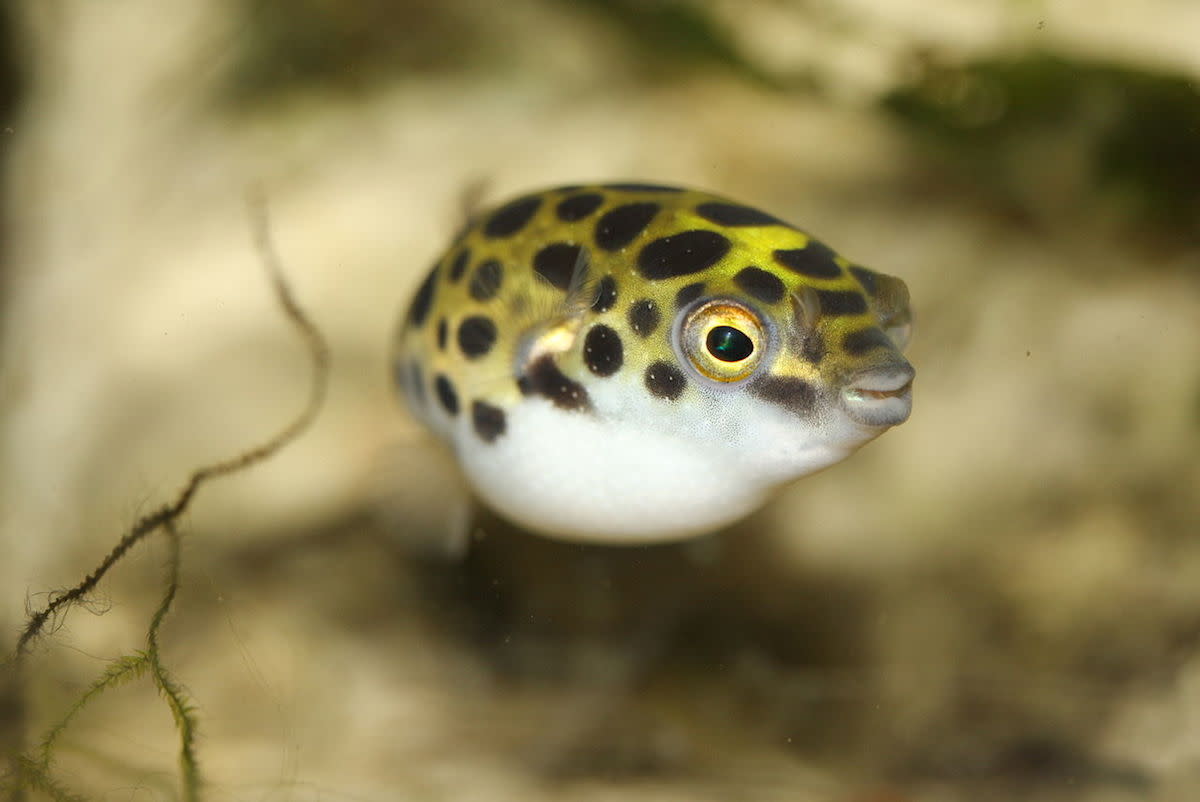 Pufferfish are considered a delicacy but can be deadly when improperly prepared. Licensed chefs know one bad slice of the poisonous fish can mean certain death for their customers with toxins said to be 1,200 times more poisonous than cyanide.
Sadly, a family and friends in Sylhet, Bangladesh, discovered just how deadly pufferfish can be.
A father and his two adult sons, along with two neighbor kids, died after eating the poisonous fish known locally as patka fish, according to Prothom Alo.
Abdur Rahim, 60, his sons Suleman Hossain, 25, and Lokman, 22, and two children, Rahima, 8, and Moni, 7, were the victims, all residents of Darbast Uttar Mile village.
The mother of the children was among 10 others who were admitted to Sylhet Osmani Medical College Hospital. They were being treated Tuesday.
RELATED: 2 boys die, another hospitalized after eating pufferfish
A police officer told locals that Rahim caught the pufferfish at a local pond and barely a half hour into eating the poisonous fish his family and neighbors fell ill with Rahim dying immediately. The other four passed away on the way to the hospital.
In a conflicting report, The Daily Naya Diganta said that the two children were actually the sons of Suleman and that Rahim purchased the fish at a local bazaar on Monday. That report said the two families ate the fish Monday night and began vomiting around 3 p.m. Tuesday.
The Daily Star also reported that the fish were bought locally and said the five died Tuesday morning.
It's a sad story regardless of the conflicting details.
More from GrindTV
How to turn your kitchen into an at-home spa
When it comes to climbing, age is just a number
For access to exclusive gear videos, celebrity interviews, and more, subscribe on YouTube!