Whether you're old or young, fit or fat, serious about the sport or just looking for a new way to have fun, standup paddling is a healthy hobby with something to offer everybody. The basics of SUP are as approachable as they are empowering, and a little know-how can take you places you never imagined—geographically, physically, mentally and otherwise. From exercising without a gym to expanding your social life, the lifestyle advantages of standup paddling extend well beyond the obvious. Here are five reasons to give it a try.
1. Learning is a breeze
As opposed to just about any other sport on H2O, you don't need to put your body through the ringer to learn how to SUP. While there are plenty of nuances to proper SUP technique, the learning curve is gentle and the fundamentals are easy to pick up.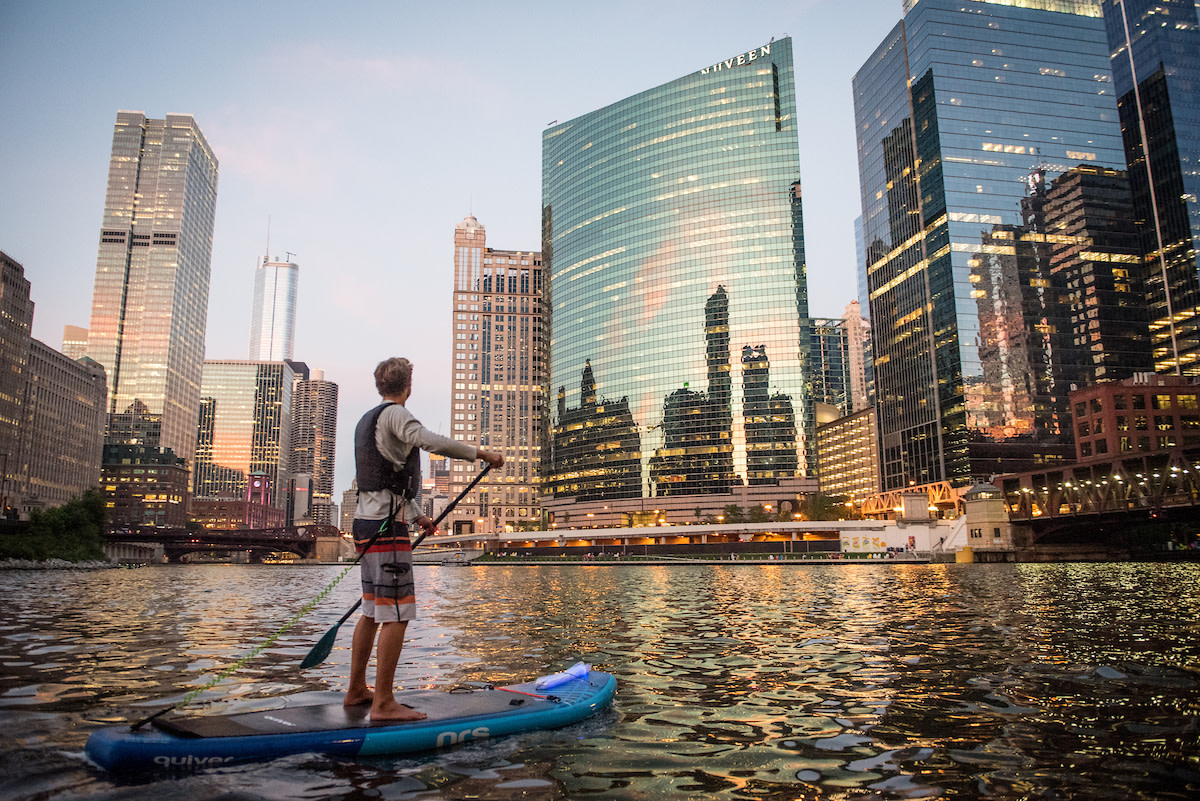 No matter your age, your experience or your fitness level, if you can stand, chances are you can standup paddleboard. And unlike surfing, it won't take you months of wiping out before you start to have fun. We recommend starting with a flatwater tutorial on a large, high-volume board.
2. It's Easy on the Body
At one end of the spectrum, standup paddling can offer a workout to challenge even the fittest athlete. At the other end, it can be performed with very little physical exertion at all. But no matter your speed, exercise is achieved with minimal impact on joints, which is a major benefit for elderly folks or people suffering from tendon/ligament issues.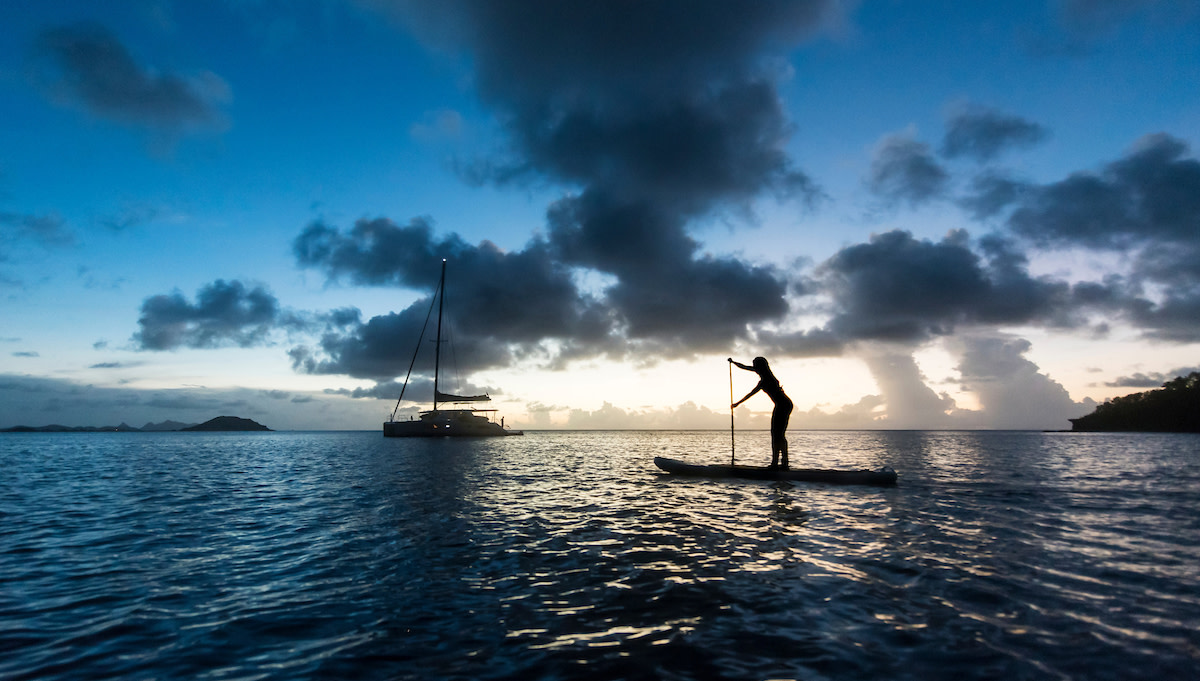 Sort of like swimming, the fluid, rhythmic motion of flatwater paddling puts very little stress on the body's connective tissue. Unlike swimming, you can stop to rest without sinking. The combined effect of fluid movement and the ability to go at your own pace makes SUP a perfect option for people who need exercise without the oft-associated joint aches.
Read: The Many Muscles Used During a SUP Stroke
3. It's Grounding
Most peoples' daily routine moves fast and the stresses of work, family, finances and civilization at large have a way of gradually wearing on our mental states. Exercise and time spent in nature are remedies to ward off these effects, but making time for both can be tricky on a busy schedule.
SUP offers a twofer here—as much as it fills the body's quota for physical activity, it also provides an extremely therapeutic immersion in nature. Stroking silently across the water invites a rare opportunity to be present and peaceful on a level that can otherwise be difficult to achieve in our busy lives. It's virtually guaranteed that you'll exit the water with a calmer, more capable mind state than you had going in.
4. You'll Make New Friends
Standup paddling is an individualistic experience if you want it to be, but it also inherently leads to new connections, paddling partners and friends. Around nearly every waterway exists a clan of people who paddle in it, and the active, endorphin-flooding nature of SUP attracts a positive, fun-loving crowd.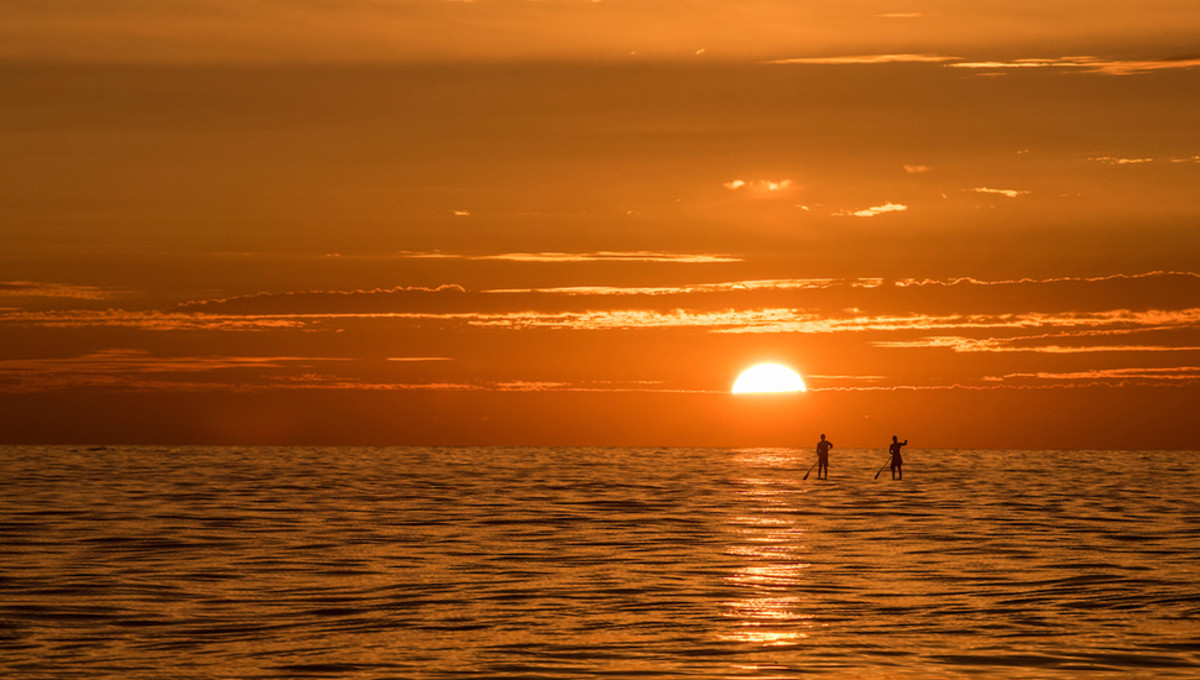 A quick Google search of "SUP groups" in your area can reveal communities of SUP racers, SUP yogis, SUP surfers and SUP cruisers ripe for you to join, often leading to new friendships both on and off the water. Plus, standup paddling makes an impressive first date. Give it a try and you'll see what we mean.
5. There's No Better View
Sunrise from the beach is among the most beautiful sights the world has to offer. But sunrise from the middle of a glassy lake or stroking among offshore kelp beds is about as serene as an earthly view can get.
The vantage achieved by SUP—looking back at your home beach, cruising past private or protected land, watching the birds dive and the fish jump—is a truly unique experience. And because SUP allows a paddler to access the nooks and crannies that are inaccessible by land, opportunities abound to not only see life from a different perspective but to experience places you might otherwise never see.
MORE
Skills: A Step-by-step Guide to the Perfect Stroke
Top Five Places to Paddle this Fall
A SUP Expedition on Nepal's Gandaki River
The article was originally published on Standup Paddling
For access to exclusive gear videos, celebrity interviews, and more, subscribe on YouTube!