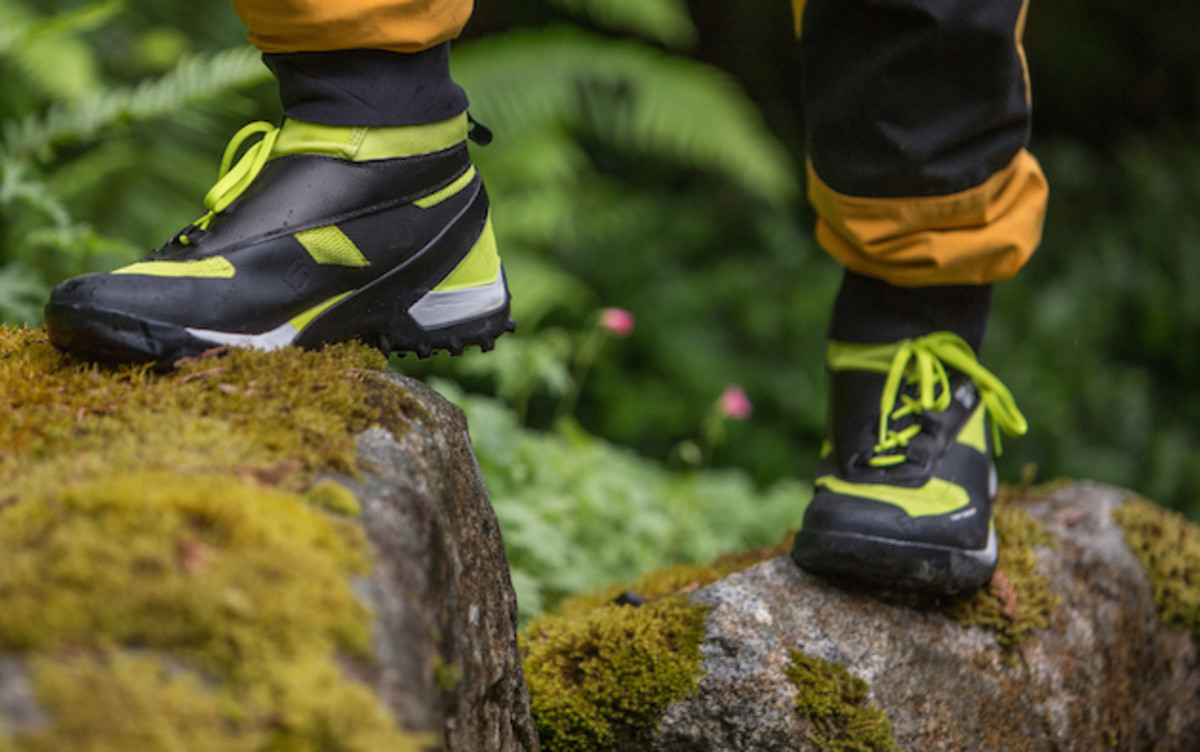 Five Ten Canyoneer III
($180, fiveten.com)
Five Ten's Canyoneer has been on the market for several years now, and they released an updated version this spring. The Canyoneer III features some big changes from its predecessor, and it is the stoutest paddling shoe on the market.
The Canyoneer's traction is excellent. The shoes have top-notch rubber and large lugs on the sole that stick to the most of slippery surfaces. Unfortunately the shoes are a little bit too stiff and bulky for my taste. I don't feel any dexterity or precision with my feet. So, while I can stomp my way through any terrain with the Canyoneer, I cannot take advantage of the tiny toe holds that I sometime need to use to keep my balance on steep, precarious portages.
These boots are relatively light for their size and beefiness, which makes them suitable for longer hikes because you won't feel every small rock under your foot after a few miles.
The main drawback for kayakers is that the shoes are so bulky that it is uncomfortable to wear them inside of the kayak if you are already limited on foot room.
I used the Canyoneer for raft guiding and canyoneering in Norway all summer and they are well suited for those purposes. They have been quite durable so far.
Fit: Definitely try this shoe before you buy it. It's very stiff and so it will not mold to your feet the way some other shoes on the market will. The Canyoneer is true to size, but the shape of the heel and the arch is critical to comfort on long days.
Bottom Line
In the world of paddling shoes, the Canyoneer III is a tank. It's a full-on boot that will get the job done in all situations, but it might be overkill for some peoples' needs.
The article was originally published on Canoe & Kayak
For access to exclusive gear videos, celebrity interviews, and more, subscribe on YouTube!