Alastair Humpreys is no stranger to epic travel. He has biked around the world, rowed across the Atlantic, and walked across southern India. In his latest book, Microadventures, Humpreys experiments with a different type of travel. He spends a year focused exclusively on short, inexpensive trips close to his home in London, or what he calls microadventures.
"I wanted to prove that you don't need to fly halfway around the world and spend a lot of time and money to have an adventure," Humpreys says. "There's this perception that not everyone can have an adventure, that only certain people get to have life-changing experiences in the outdoors, and that's just false." Humphreys gives us five examples that, like all good microadventures, anyone can try.
1. Moonlight Hike
"The world becomes a very different place after dark," says Humphreys. "The most gentle of landscapes can feel like a place where the wild things are." Plan to take a stroll someplace you know well by daylight – a favorite running route, a well-trod hiking trail, even your own backyard – by the light of a full moon. Bring a headlamp or flashlight for backup, but don't use it.
Tip: A full moon happens once a month, with the moon rising around sunset. The swelling moons leading up to a full moon will also typically throw off enough light for walking. But don't count on the nights immediately following the full moon – with the exception of the Harvest moon in September, the moon rises too late during that time to be useful.
2. 5-to-9
Holding down a regular day job is a common excuse for not getting outside much. Humpreys says to use the off-work hours from 5 to 9 for adventure by spending it at a local recreation area that permits camping. Bring a backpack to work in the morning with your essentials – camping gear, a toothbrush, and a change of clothes – and head out from the office. Come into work the next morning straight from the campsite. "Be sure to nonchalantly ask your colleagues if they did anything interesting last night, "Humpreys says.
Tip: Pitching a tent in the dark can be a pain. Google "sunset" and you'll immediately find out when it gets dark in your area. Plan accordingly.
3. Sleep in the Open
Even on warm summer nights, most campers will choose to sleep in a tent. Sleeping unsheltered with just a sleeping bag – Humpreys calls it sleeping wild – feels scary, even dangerous. Humpreys says that it hits all the adventure high points: it's new and exhilarating, outside your comfort zone, and changes you and the way you see your world.
Tip: Start by sleeping wild in your own backyard. Remove the "what if it rains?" excuse by just planning to go back inside in the case of a sudden shower. You don't even need a sleeping bag, just a duvet and pillow. 
4. Change Your Transport
For Christmas, Humphreys walked 9.5 hours to reach his family home in Kent. His idea was to turn what was normally a mundane drive into a fresh challenge. As a side benefit, he arrived with a Holiday-sized appetite. Shifting your regular mode of transport is an easy way to add an element of adventure to your day. Try grocery shopping by bike, bring a backpack to haul your goods home. Catch a lift to a party with a friend and then walk home. Or run home, as Humpreys did when he was training for a marathon. 
Tip: A little foresight is key here. The time to experiment with how you get to the grocery store is not when there's no food in the house and you're hungry.
5. The Arbitrary Journey
An arbitrary journey is one that means something only to you. The point is to get you out the door, which Humpreys contends is the hardest part of incorporating regular adventure into our lives. He planned a bike ride from the house his father was born in, to the one his mother grew up in. The journey took two days, but he says the length isn't what matters.
Tip: Humpreys had originally wanted to bike to all four of his grandparents' birthplaces, but didn't have the time or energy for going all the way to Cornwall. Similarly, adapt the concept of an arbitrary journey to fit your interests and time constraints. Walk from your grade school to your high school. Ride your bike to a childhood haunt. Visit a great-grandparent's grave.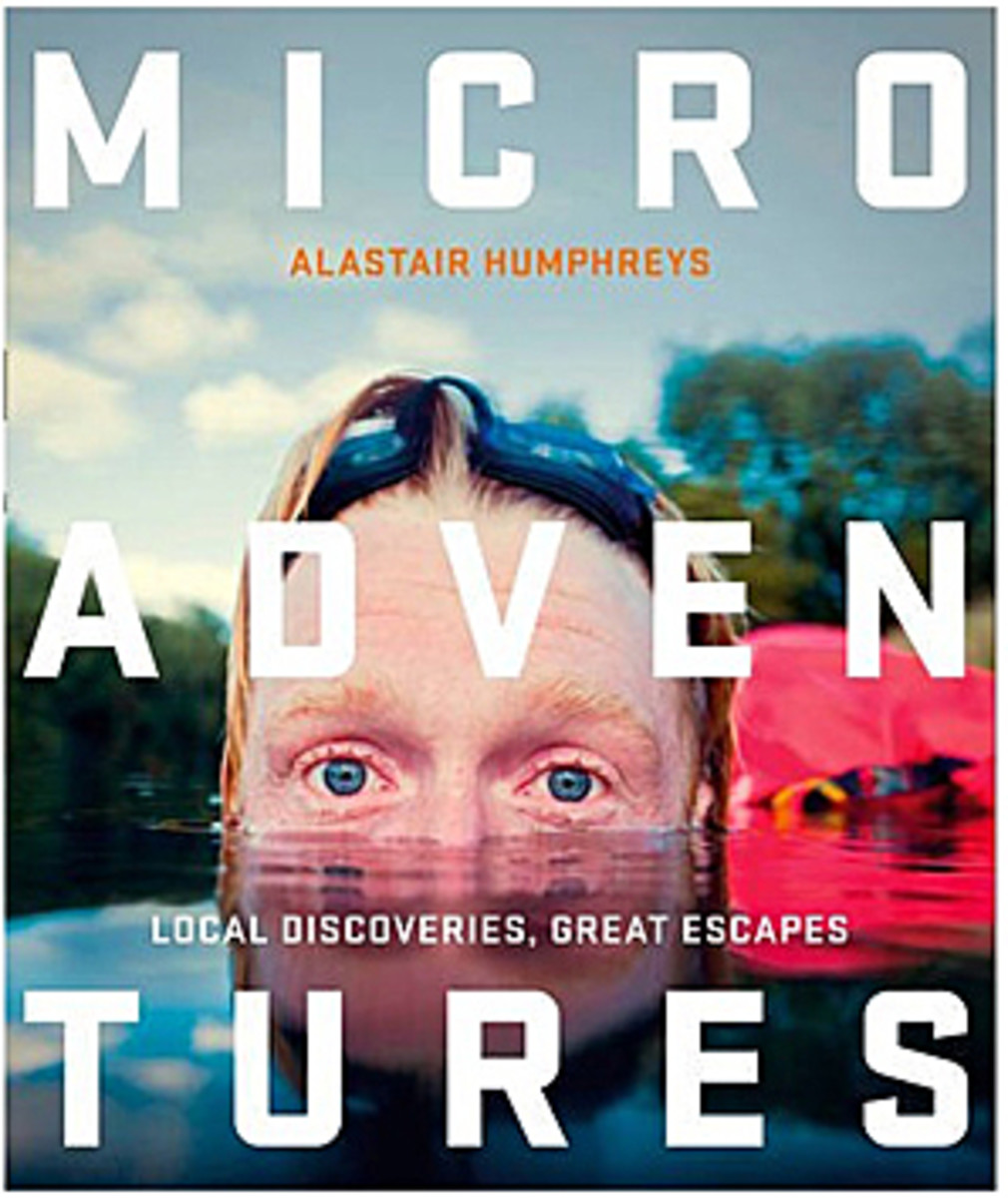 You can buy Alastair Humphreys' Microadventures here. 
For access to exclusive gear videos, celebrity interviews, and more, subscribe on YouTube!