Getting a flat tire is never a fun situation to deal with — especially if you don't have a spare. But if you've got a skateboard in the car, it could make things a bit more interesting.
We're in awe of this skateboard staying in place underneath the axle of this SUV. It appears to be under the leaf springs, which are apparently keeping the board in place and helping to keep the car rolling. We wouldn't necessarily suggest this one, but we do have to admire the ingenuity these guys used. And hey, if in a pinch, maybe a DIY technique like this could get you home.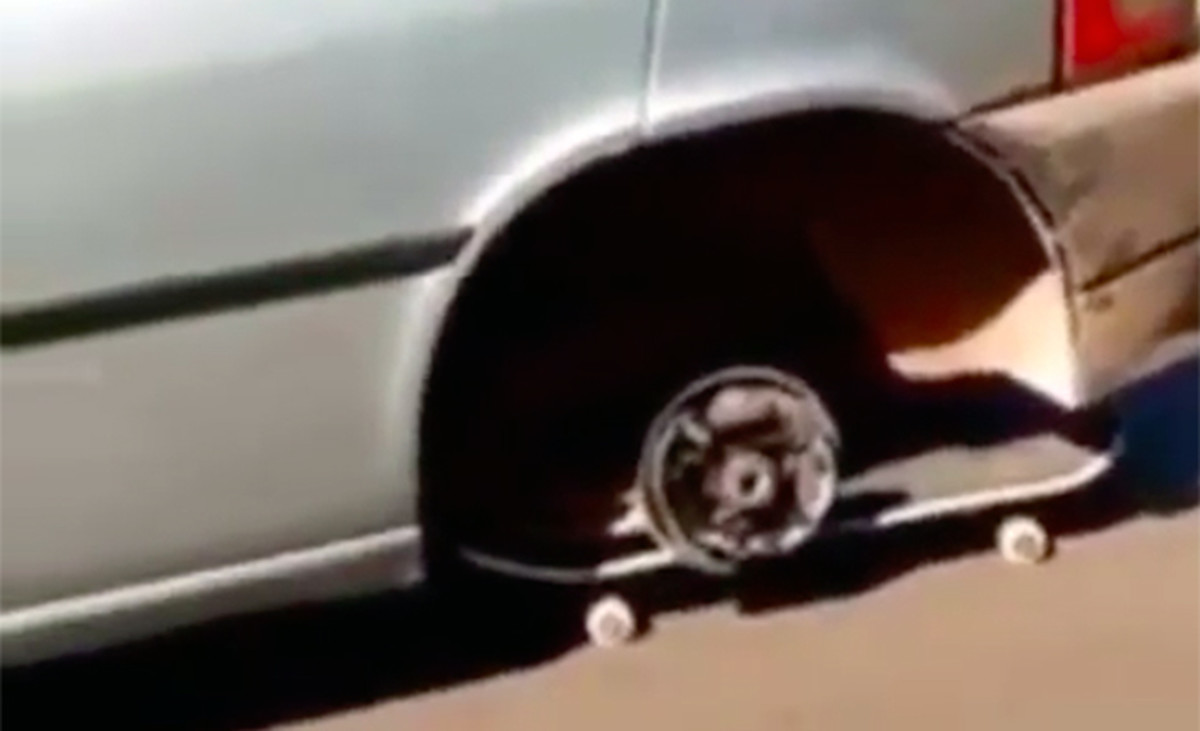 More from GrindTV
Get your endless spin on with this lazy Susan surfboard
Pro skateboarder Rob 'Sluggo' Boyce is still landing vert backflips at age 46
Watch a plane fly under a slackliner and a backflipping FMX rider
For access to exclusive gear videos, celebrity interviews, and more, subscribe on YouTube!