Cycling is a big deal in the northern region of Italy that houses the country's biggest lake, Lake Garda. There's even a hotel on the lake dedicated to cyclists (Garda Bike Hotel).
And starting this summer, the incredible biking destination is about to get even better. That's because Garda By Bike, a floating bike path that will circle around the entire lake, will open its first section in July.
The "floating" cycle path will hang off cliffs and eventually go a length of 87 miles. The first 3-mile strip near the town of Limone Sul Garda is set to open in July while construction on the rest of the 84-mile path continues.
"This will be the most spectacular cycle path in Europe," said Chicco Risatti, mayor of Limone Sul Garda.
Once completed in 2021, Garda By Bike will connect the three intersecting regions of Lombardy, Veneto and Trento. It will cater to all levels of cyclists, although some areas will be trickier than others. Alternative transportation options like boat will be available in the hillier parts of the path.
If cycling is your thing and you want an excuse to visit Italy, this may just be the inspiration you're looking for.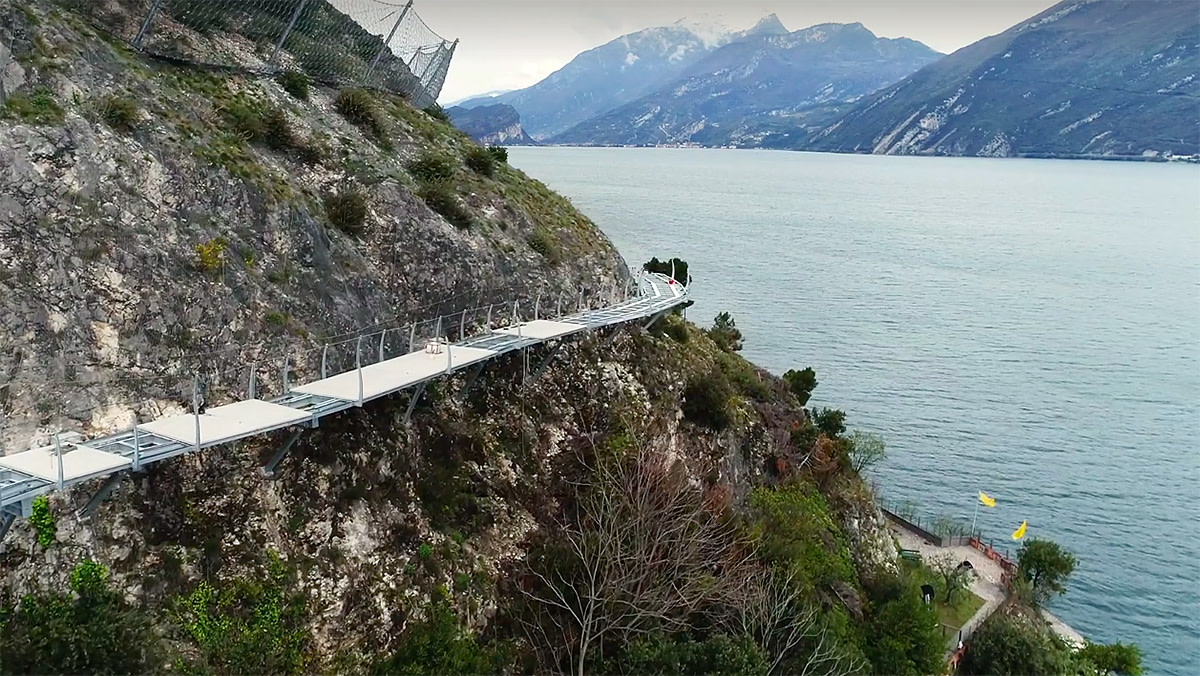 For access to exclusive gear videos, celebrity interviews, and more, subscribe on YouTube!