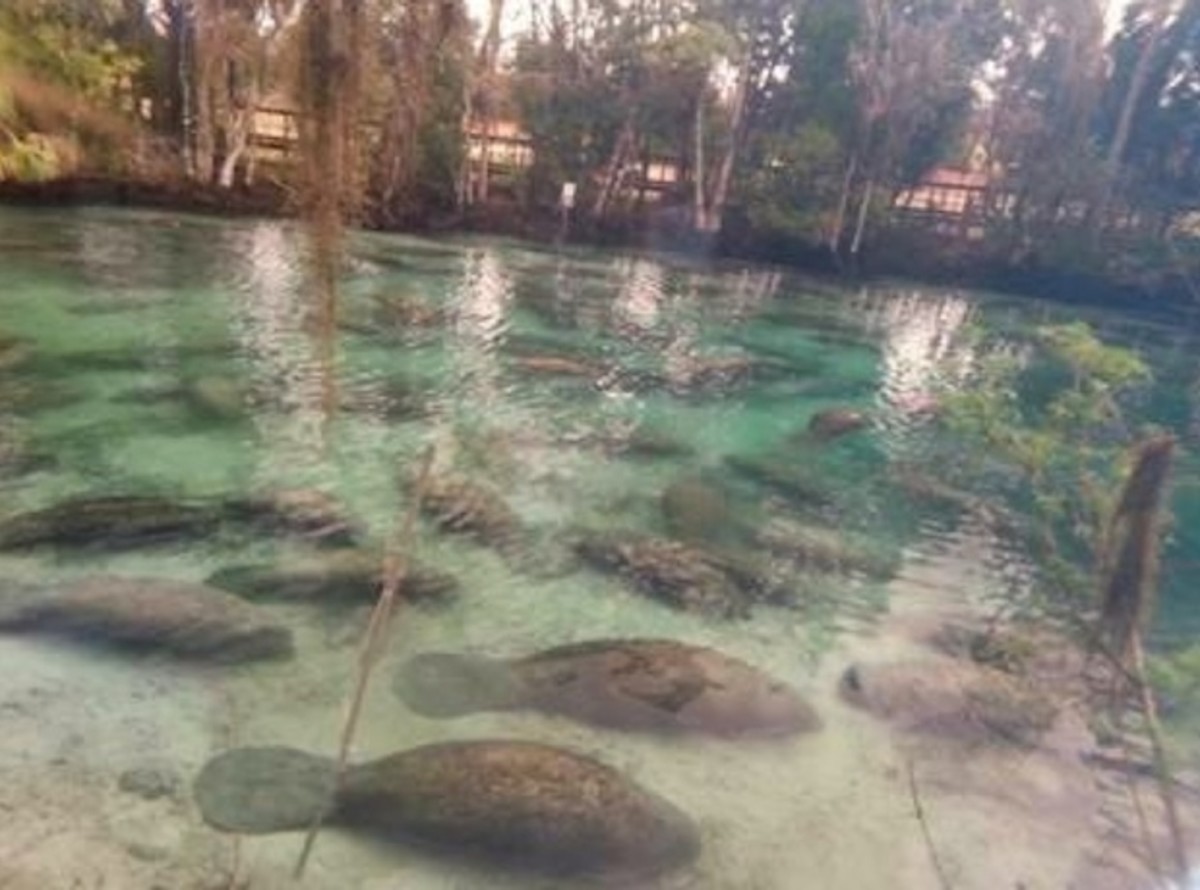 An incoming tide is generally good news for kayakers and swimmers at Three Sisters Springs in Florida, but when 300 manatees flood into the spring along with the rising water, it's cause for alarm.
On Monday afternoon, the 1-acre springs area was closed to swimming and kayaking when the warm-water spring became inundated with the large, docile mammals.
Closures were scheduled to coincide with Tuesday's high tide, as well.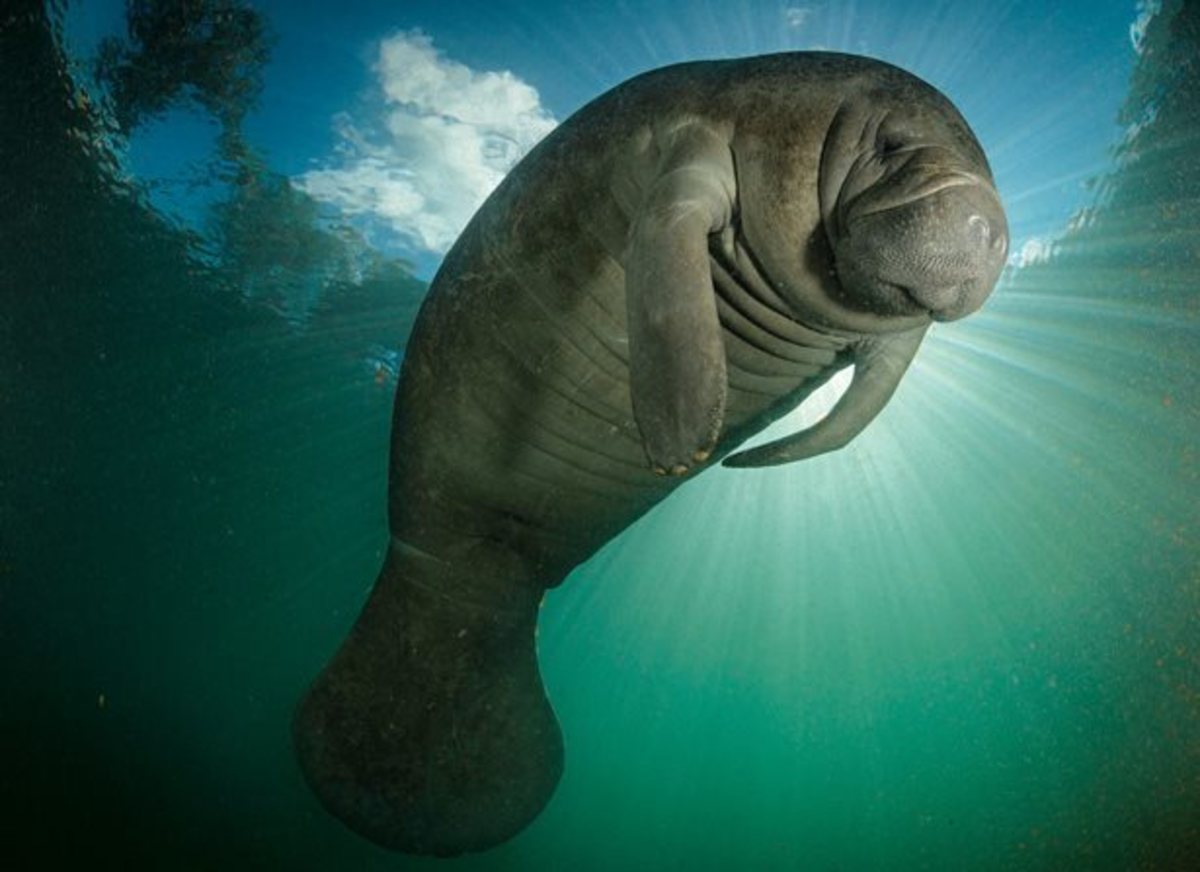 Volunteers on Monday afternoon counted more than 300 manatees, which seek the comfort of Florida's warm springs each winter, especially during cold snaps.
The count set a record for Three Sisters Springs, which is one of many areas that serve as refuge for the mammals, which are native to Florida.
"We have 150 more manatees here than have ever been recorded in the past," Laura Ruettiman, a guide at the springs, told USA Today.
The flooding of manatees into the spring occurred in advance of a cold front.
Manatees, which are vulnerable to cold weather, are typically widely dispersed. But when the big chill arrives, they head for springs and power plant discharge areas.
Three Sisters Springs, which is accessible by land, remains open for viewing during water-use closures.
Adult manatees can measure 10-plus feet and weigh to about 3,000 pounds. They inhabit coastal waters and frequently travel between freshwater, brackish water, and saltwater.
The Florida manatee, a West Indian manatee sub-species, has been documented as far north as Massachusetts.
More from GrindTV
SUP paddler looks to be surfing a whale
Paddlers orca encounter is a dream come true
Fishermen luckily escape great white
For access to exclusive gear videos, celebrity interviews, and more, subscribe on YouTube!