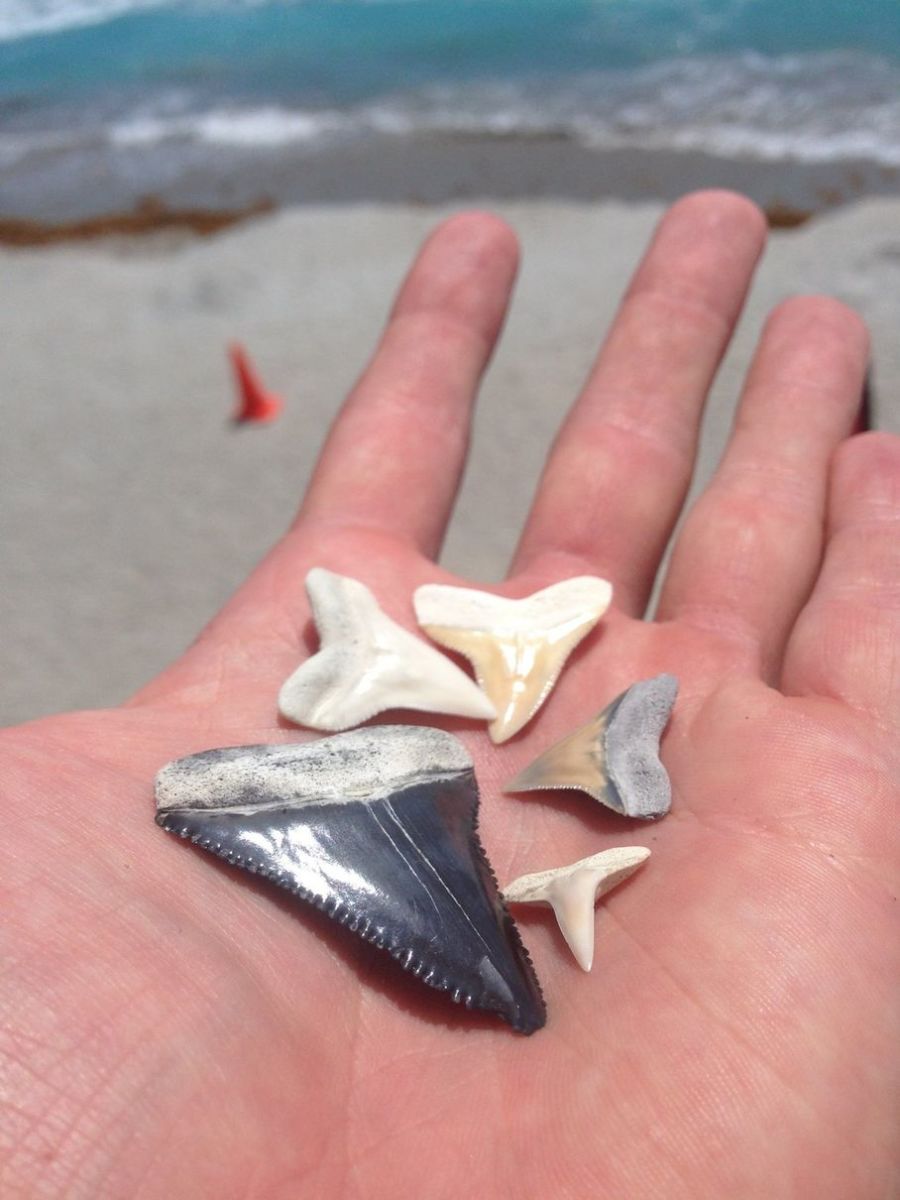 Florida's Palm Beach area has many tourist attractions, but you wouldn't figure shark teeth to be a major draw.
However, thanks to a recent dredging project that involved pumping nearly a million cubic yards of sand from beneath the ocean onto the shore in the Midtown region, shark teeth are being discovered by the hundreds.
Most of the teeth are fossilized and dark-colored, meaning they could be millions of years old, while others are white and reasonably fresh from the predators' mouths.
"Once I found that first tooth I couldn't stop, I mean I see them everywhere," beachgoer Lauren Young told WPTV. "I am walking down and I look and there's one; I'm walking fast and I look down and there's one."
Said Midtown lifeguard Kyle Vander Plaat to the Palm Beach Daily News: "We have people coming from Jupiter and, like, all over to look for shark teeth."
With so many teeth still being discovered, even through the $17.6-million project recently ended, it might lead a person to ask, "Just how many sharks are out there, and why are they losing so many teeth?"
In fact, sharks routinely lose and regrow teeth. Their inner jawbones are sort of like conveyor belts for teeth. Some individual sharks may lose up to 30,000 teeth in their lifetime.
Still, shark teeth are almost never unearthed in quite the way they have been at Midtown in recent weeks.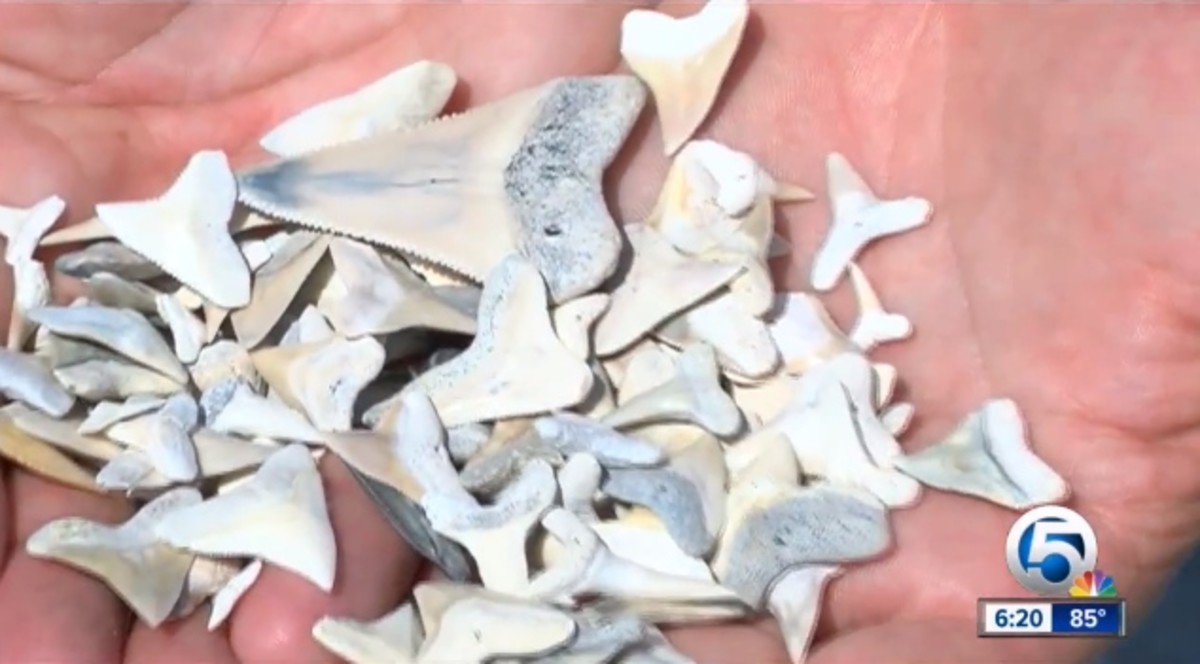 "As they're dredging, sucking up this sand and blasting it to the shore, they're churning up all of these teeth," Stephen Kajiura, an associate professor of biology and shark expert at Florida Atlantic University, told the Daily News. "These sharks off the coast lose tens of thousands of their teeth in their lifetime."
Joy Young, a marine biologist with the Florida Fish and Wildlife Conservation Commission, told WPTV that some of the teeth probably belonged to sharks that are now extinct, while others belonged to great white sharks, tiger sharks, and hammerhead sharks, etc.
Tom Dean, a North Palm Beach resident, said finding a fossilized shark tooth is "like finding an arrowhead."
Another tooth hunter, Mike Leach, said his best find along the 2.5-mile stretch of coastline affected by the dredging project was a 2-inch great white shark tooth.
Grant Gilmore, a shark expert with Estuarine, Coastal and Ocean Science, said the main reason so many teeth are being found is that the waters just offshore represent a major migration route for many types of sharks.
"You do have animals that are packed in there," he told WPTV. "It's like the I-95 and the turnpike come together at Palm Beach. You're going to have a concentration of animals that we know migrate down the coast."
Shark teeth discoveries could be made for weeks, months, or even longer, experts said, because of so much new sand to sift through.
More from GrindTV
Google Street View now features stunning underwater images
Sally Fitzgibbons wins 2015 Fiji Women's Pro with broken eardrum
Creator of 'tree house with a skate park' funds new book
For access to exclusive gear videos, celebrity interviews, and more, subscribe on YouTube!