Kayak Fishing Florida's First Coast
by Mike Kogan
Canoe & Kayak Web Exlcusive
Jacksonville, home of Florida's First Coast, has always been known for its outstanding inshore and offshore fishing. With over 68 miles of Atlantic Ocean coastline and 400 miles of river, intra-costal waterways (ICW), creeks, lakes, and ponds, Jacksonville has as diverse a fishery as any locale. Combine that fishery with great weather and plentiful access to water and you have perhaps one of the best places to yak fish in the entire country.
---
What makes Jacksonville and north Florida unique is the diversity of its waters, tidal conditions, and available fish.
---
Situated in the northeast corner of Florida on the coast of the Atlantic Ocean, the St. John's River flows from the Atlantic through Jacksonville all the way to Lake Okeechobee in south Florida. Another significant body of water that runs through Jacksonville from north to south is the Intra-Coastal Waterway (ICW), running between the river and the ocean.
What makes Jacksonville and north Florida unique is the diversity of its waters, tidal conditions, and available fish. Whether you want to fish offshore for big game fish, work the jetties, fish the river, intra-coastal waterway, or creeks for inshore saltwater fare, or head into the freshwaters south on the river or in lakes and ponds, Jacksonville has something for you.
Offshore fishing is at its best in the summer, when huge pods of menhaden (pogies) populate the beaches and kingfish, tarpon, jacks, cobia, and sharks come in to feast. Huge red drum also are found beneath the pogie pods and make an excellent fight, and the Spanish mackerel runs yield plenty of action. Typical offshore tackle for yak anglers are spinning or baitcasting setups that would be appropriate for bigger fish, using heavier leaders, big hooks for live bait, or large artificials and plugs.
Where Jacksonville really excels is its inshore fishery. There are literally hundreds of creeks off the ICW and river, including some sensational wetlands, preserves, and parks, such as the Timucuan Preserve. If you are into shallow water angling, fly fishing, or live bait fishing, the choices of location are limitless and the species present are spectacular.
In the brackish inshore waters the favorites are redfish, spotted seatrout, flounder, sheepshead, black drum, stripers, and even the occasional snook. Typically creeks through Jacksonville's marshlands have lots of flooded grass, mud flats, and oyster beds, which are ideal for sight-fishing tailing and backing redfish.
Inshore yak anglers use everything from live bait techniques on spinning tackle, to plugs, bucktail jigs, and plastic jerkbaits on baitcasting equipment, to fly-fishing gear. Common live baits inshore are shrimp, mud minnows, finger mullet, and blue crab. The most popular weapon of choice for live bait fisherman is definitely live shrimp on a jig.
If you are fishing inshore or at the jetties, paying attention to the tides is a must. In Jacksonville the bite is best on the outgoing tide and the first of the incoming, when baitfish are more heavily concentrated. The tides in north Florida swing anywhere from 4 feet to 6 feet twice a day – so if you are working a creek you need to plan accordingly or you may find a lot of mud between yourself and the mouth of the creek, or between yourself and your launch site.
These tidal swings produce a lot of water flow. If you are from an area without tides it's usually a bit of a learning experience. If you find you are always paddling against the tides you are probably doing things right – that is moving into the back of creeks during the outgoing tide to get in some shallow water angling, then working against the incoming tide on your way out. Of course, you can also use the tides to your advantage on longer trips – for example you may let an outgoing tide take you from your launch to a favorite creek which you then go into, fish the low tide and first of the incoming tide, then let the incoming tide help you get back to your launch.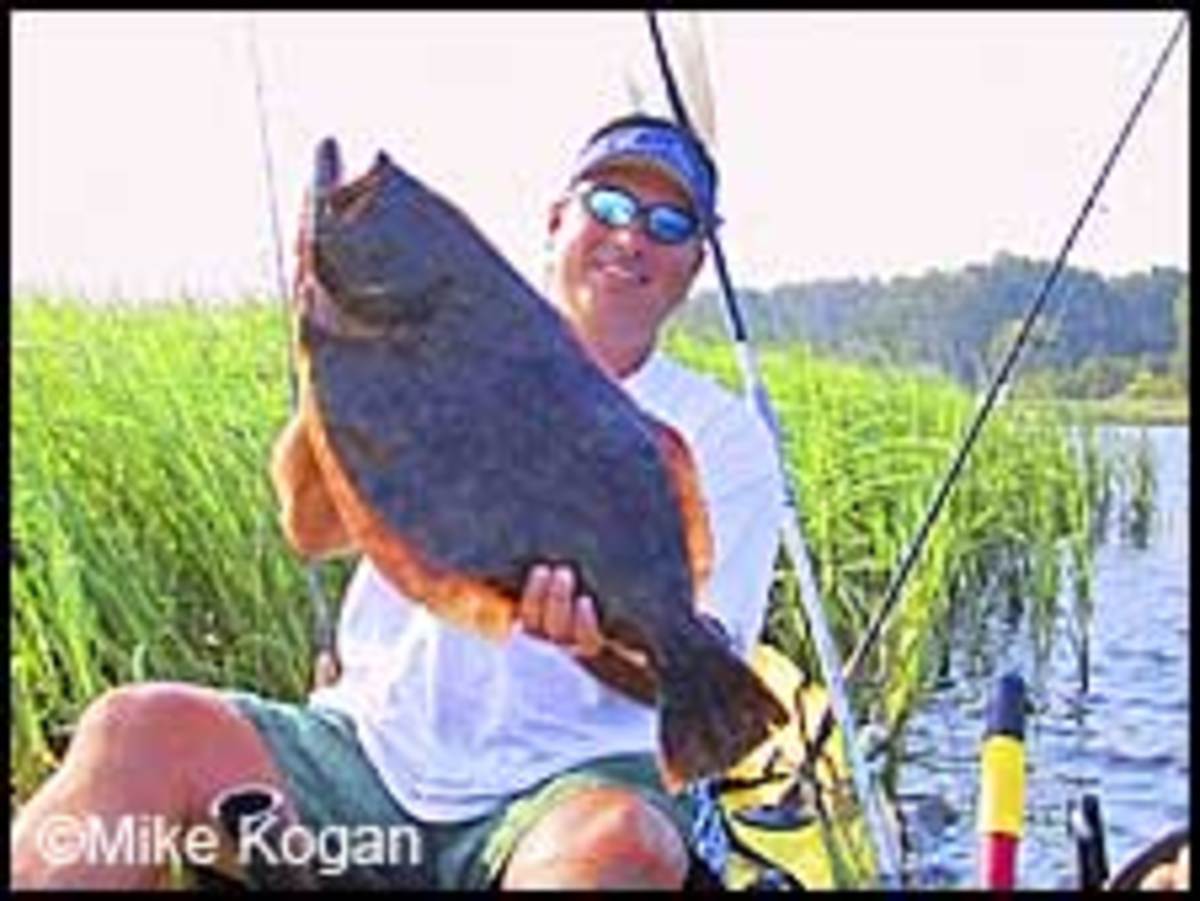 If freshwater fishing is your preference, Jacksonville has many freshwater lakes and ponds. As you progress farther south in the river the water gets fresher and you can hook up with bass, croakers, bream, crappie, bluegill, and catfish.
Jacksonville is also home to the Jacksonville Kayak Fishing Classic, the largest and most lucrative kayak fishing event in the country. It brings anglers together in a fun inshore catch-photo-and release format to benefit children's charities.
For more information on kayak fishing in Jacksonville, including detailed launches, routes, and fishing reports visit www.JaxKayakFishing.com Jacksonville's kayak fishing community.
The article was originally published on Canoe & Kayak
For access to exclusive gear videos, celebrity interviews, and more, subscribe on YouTube!