New England: home of the rooty, the rocky, the trails with brutally demanding "flow" over pitches of roots and through trails peppered with granite boulders. Anything close to the butter-smooth singletrack of Colorado or California was thought not to exist. But a few pockets of pure, smooth dirt do exist in the tough landscape in Massachusetts, New Hampshire, and Vermont.
Willowdale State Forest, Ipswich, MA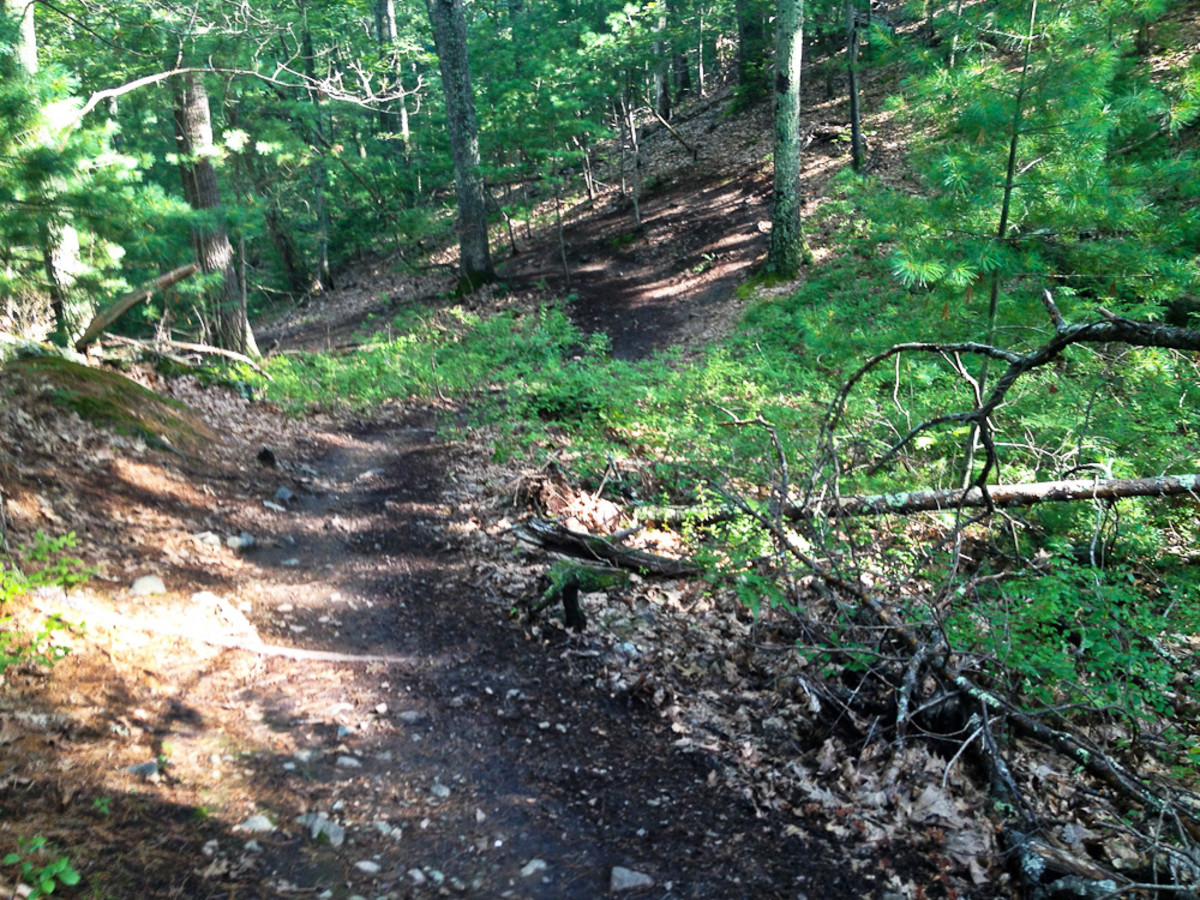 A 45-minute drive north of Boston on I-95 gets you to Willowdale State Forest in Ipswich. Willowdale is made up of a combination of farmland and old carriage roads that used to be the 10,000 acre estate of Bradley Palmer, a wealthy lawyer who defended giants like United Fruit Company and Sinclair Oil in the early 20th century. The 3,000 acres of Willowdale, which hosted the Prince of Whales and President Taft before Palmer donated it all to the Commonwealth, is bisected by a series of carriage roads whose numbered intersections you use to orient yourself in the park.
Among many of the fire roads you'll find slick singletrick that weaves up and down the forest's mellow hills and is mostly free of the rocks and roots that dominate so many New England trails. Trailbuilders here have really taken advantage of the smooth dirt and undulating terrain to build trails that dip and dive along side hills with well-conceived corners that, free of flow-killing obstacles, beg you to stay off the brakes and lay your frame down.
Testing yourself on the corners, and being willing to peddle through the troughs of the trails rewards you with enough speed to roll over the next crest and slam down the next downhill, making for flowy, high speed runs without a lot of granny gearing that tricks you into thinking you're riding a lot more vertical than the farmland actually holds. You'll likely ride up a few fun notched log rides along the way, too.
Some of the 40 miles of singletrack connects across the carriage roads they frequently cross, while other sections dead-end on doubletrack and require some exploring to find the next entrance into the woods. However, good sections start right off the two main parking lots along Linebrook Road and Topsfield Road. It's a good idea to take a map or download one to your phone, as you're likely to get turned around at some point and will need to use the numbered carriage road intersections to get re-oriented. Trails on the West side of the park are somewhat easier to find.
Stratham Hill Park, Stratham, NH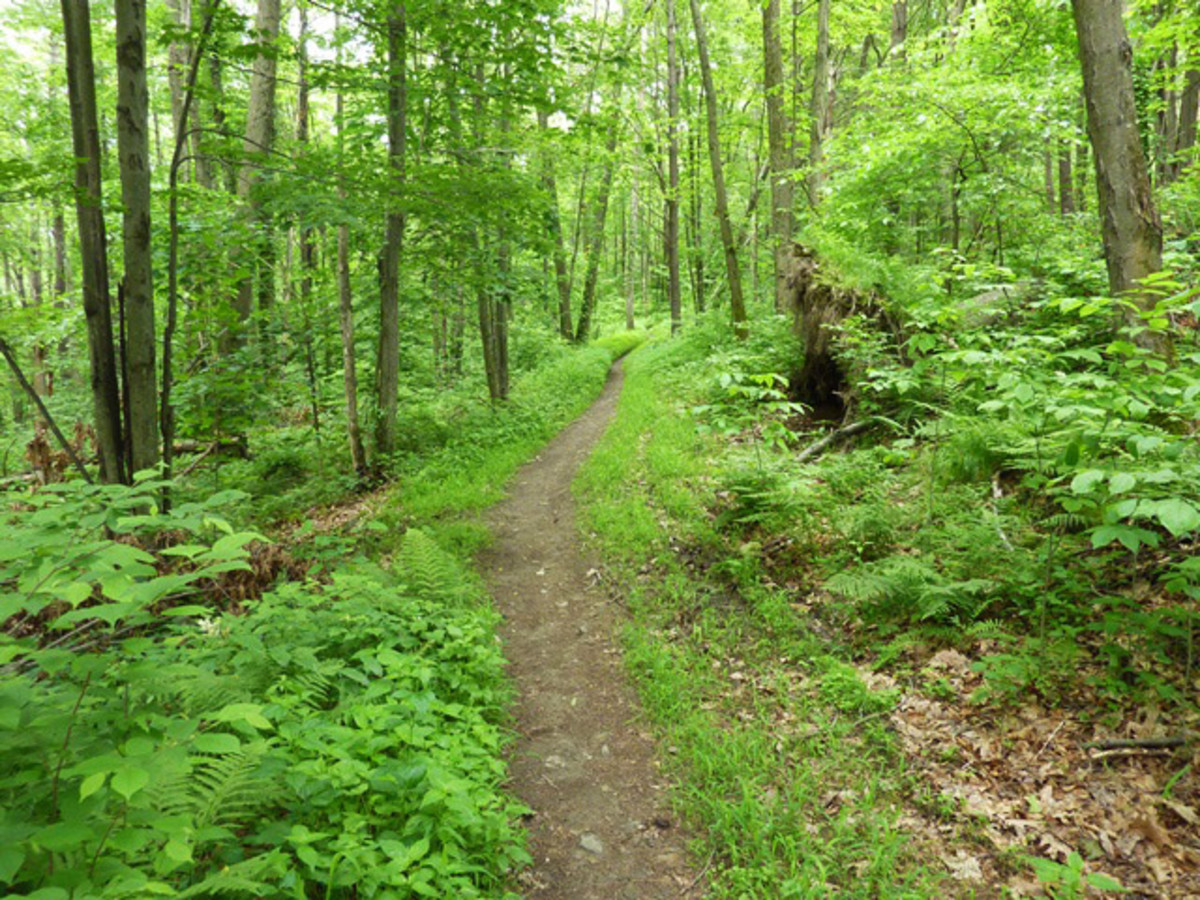 45 minutes North of Willowdale on I-95 (or about an hour and a half from Boston) is the smaller local trail system of Stratham New Hampshire, whose seven or so miles of trails criss-cross Stratham Hill Park and the property of a private landowner and avid mountain biker who's cut a number of trails over the past few years. The park's trails circulate among three different hills—Stratham Hill, Long Hill, and Jewell Hill—with an old fire tower on Stratham Hill offering great views of Seacoast, New Hampshire, the ocean, and on a clear day, the White Mountains.
Despite being only a few miles from the famous tech and hairy, rock-infested lines of Exeter's Fort Rock trail system, Stratham Hill Park is a far smoother and flowier ride (the Lovell Road Trail being the one exception). Connecting the three hills in a clockwise loop yields the best downhills, with the highlights coming off the summit of Jewell Hill and Stratham Hill. Stratham has fun descents coming down Kitty Rock Trail after your first climb to the fire tower, and going west from the top for your final descent, where you'll cross four fun waterbar drops and one tricky corner before being spit out by the baseball diamonds and parking lot (watch out for hikers).
You'll spend most of your time between Long Hill and Jewell Hill, though, as most of the newer trails have been built on the private land there, with Father & Son and Yellow Jacket Trail offering some really fun, dipping and weaving cross-country trails. Rare for New England, too, is a map that actually outlines most of the singletrack.  While more expansive trail systems exist within an hour of Boston, if you're en route to the White Mountains or Maine for the weekend, SHP makes for a great hour-long stopover ride.
Kingdom Trails, East Burke, VT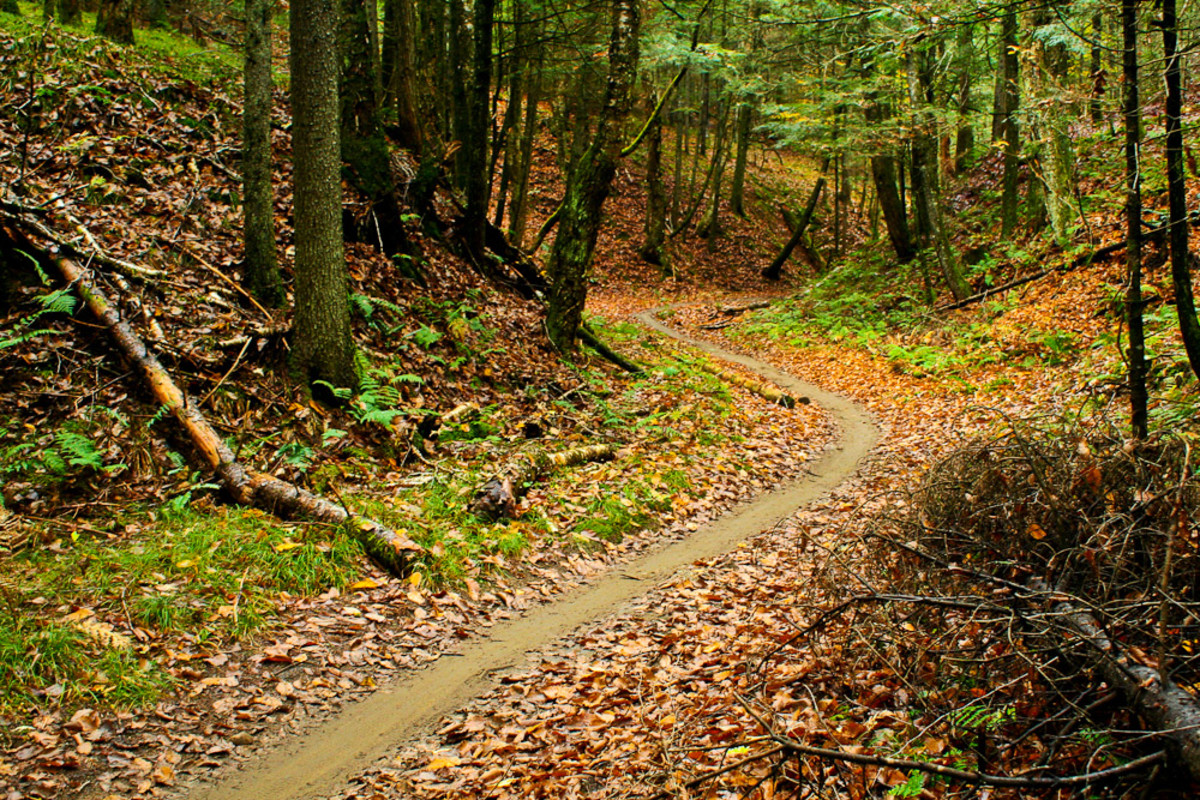 Northern Vermont's now-famous trail system is the region's most established, manicured, well-mapped, and smoothest singletrack network and weaves through a landscape of mountains, open meadows, farmland, and forest that is 100-percent Vermont. We've written about Kingdom before, as well as the adjacent high-speed-quad-accessed bike park at Burke Mountain, as both take advantage of the way glaciers moved through the valley and deposited moraine that was winnowed down over the years to pure, smooth dirt.
What is so bizarre about the Kingdom experience is that in a region that is synonymous with tough, rooty trails, you'll be struggling to find more roots than you can count on one hand. And that's over the course of a three or four hour loop ride, which Kingdom's 100-plus miles of trails (most of which roll in a counter-clockwise loop around East Burke's Darling Hill) allow you to do without riding the same trail twice. Highlights include bermed wires like Tap 'N Die, the halfpipe-style Sidewinder, and Kitchell—an intermediate downhill run with berms and jumps that drops you back into town at the end of the ride. A climb up to either Heaven's Bench or The Chapel is highly advised to take in the amazing view of Northern Vermont.
If you're in town for the weekend, it's worth spending a day at Burke Mountain's bike park, which features a growing network of butter-smooth excavated jump tracks and singletrack. Rowdier downhill trails can be accessed via a shuttle ride to the top of Burke, and if you're riding an all-mountain or enduro bike, you can have your morning of downhilling, cross the street over to the Burnham Down trail, and ride its wooden bridges all the way down to the Darling Hill cross-country network. Kingdom day passes go for $15, while passes to the Burke Bike Park cost $35, and include access to Kingdom.
For access to exclusive gear videos, celebrity interviews, and more, subscribe on YouTube!