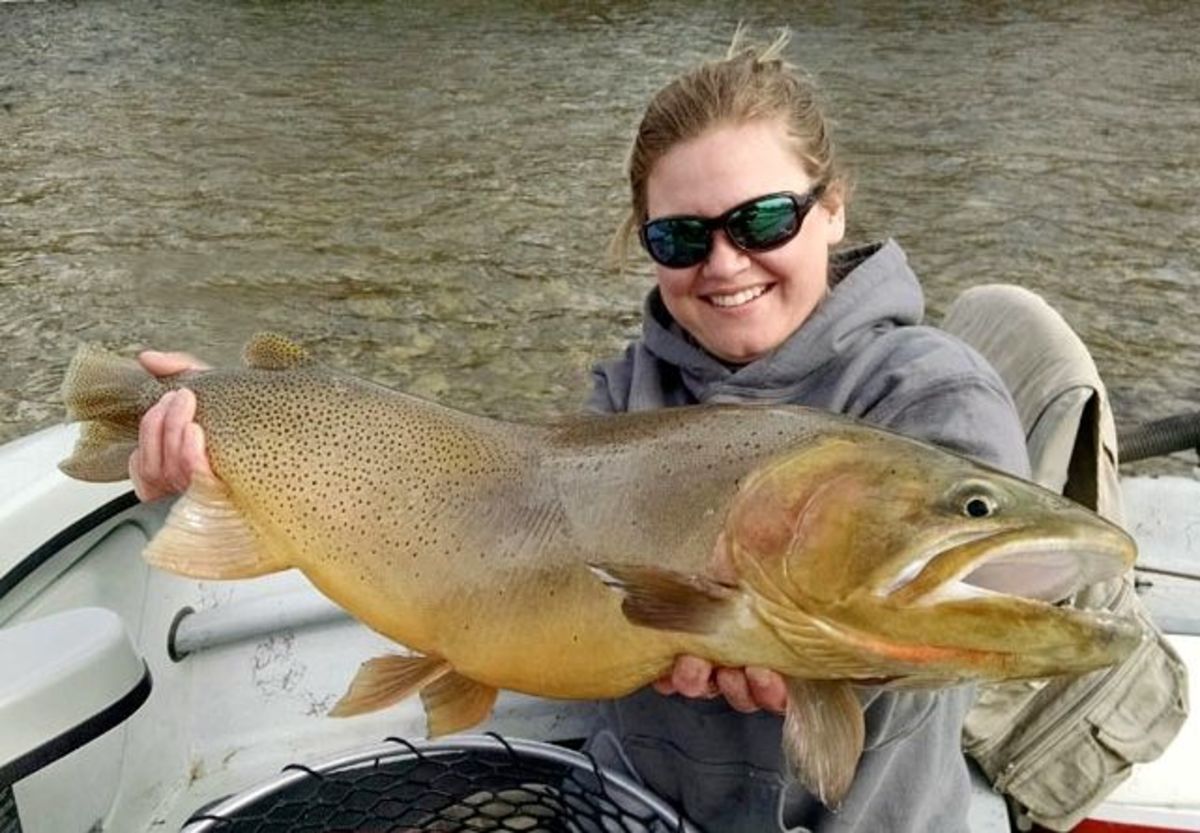 A woman fly-fishing the South Fork of the Snake River in Idaho was surprised when she landed a giant Yellowstone cutthroat trout that was double the size of what is considered big for that species.
So unlikely was Cyndle Clift's catch last month that the naysayers were questioning whether it really was a Yellowstone cutthroat trout or a German brown trout, according to Field and Stream.
But based on the orange coloring around its mouth, Idaho Department of Fish and Game biologists confirmed the catch — along with the rarity of its size.
"Our fish biologists have handled literally tens of thousands of fish over the past couple decades and have never run across a cutthroat of that size," Dan Garren, Regional Fisheries Manager of the IDFG, told GrindTV in an email. "It's pretty unique to see one that large."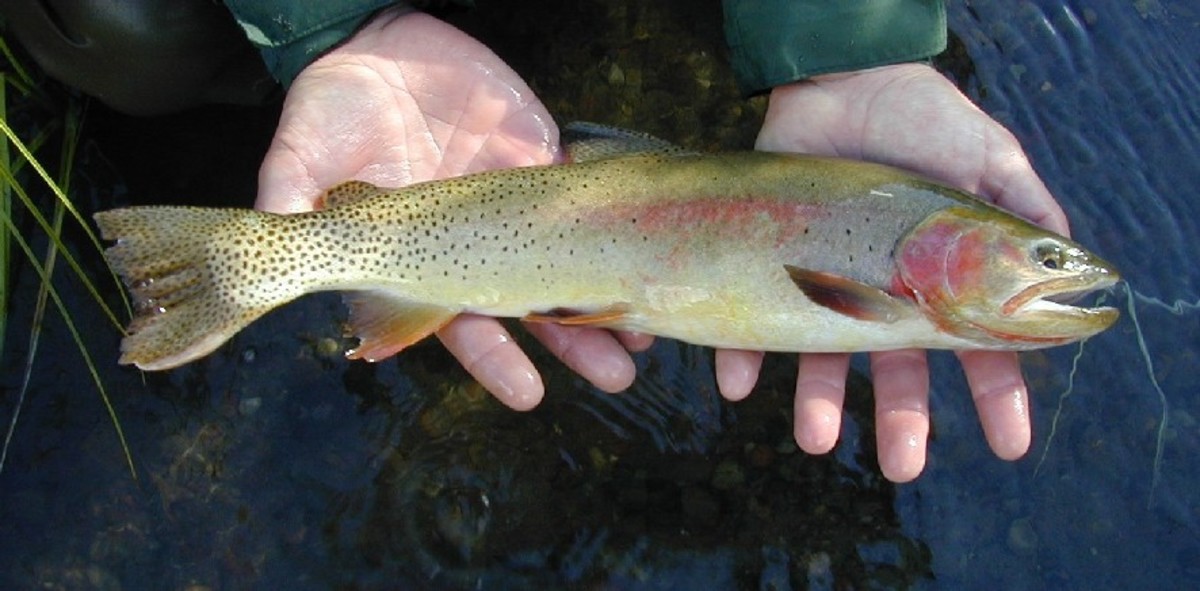 The fish measured 28 inches and weighed an estimated 7.9 pounds, according to Flat Creek Ranch, though Field and Stream and East Idaho News were calling it 8 to 10 pounds and a possible record for the Yellowstone cutthroat trout.
Garren, too, estimated it around 8 to 10 pounds, adding, "Regardless of the exact weight, that's a really nice (and rare) catch for the South Fork Snake."
The Idaho fly-fisher used a streamer in a deep hole to hook the monster fish, though landing the fish involved some tense moments.
"We were coming up on some logs," Clift told Field and Stream. "We were worried [the trout] would break us off in the log jam, so we pulled it in in less than five minutes. But I don't really know exactly how long it took; I probably blacked out a little bit from surprise."
After a few photos, Clift released the fish back into the river, as is the regulation for Yellowstone cutthroat trout.
"Maybe someone else will have the opportunity to catch it," Clift told Field and Stream. "But if it had been part rainbow, I would have kept it, and it would have been mounted on my wall."
The East Idaho News said the catch bodes well for the native Yellowstone cutthroat trout fishery in the South Fork.
"The 2015 creel survey finally shows cutties increasing and the rainbows decreasing making the South Fork one of the last strongholds for Yellowstone cutthroat trout in the West," the paper said. "The survey also shows 4,032 trout per mile. All wild. No stocking."
Clift spoke for all fly-fishermen on the Snake River when she wrote on Facebook: "We are all so lucky to have the healthy rivers we do, where wild trout are abundant. I sure got lucky! See you on the river!"
More from GrindTV
An Interview with Jessie Gentry, President of The Velvets Motorcycle Club
Tabata is the fast-paced workout for people on the move
Nitro Circus to honor late Erik Roner at upcoming show
For access to exclusive gear videos, celebrity interviews, and more, subscribe on YouTube!