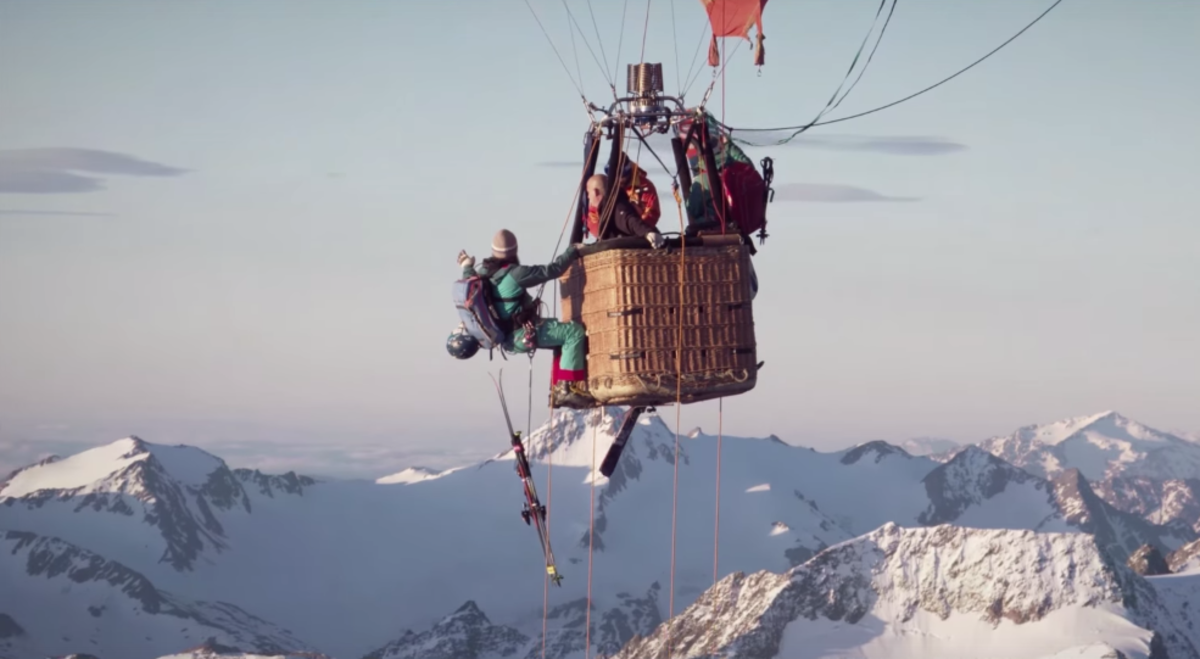 Have you ever wanted to go heli-skiing, only to be turned off to it by the excessive price to rent a helicopter? Or, maybe the thought of virgin backcountry powder entices you, but the carbon footprint from spending an entire day burning helicopter fuel doesn't sit well with you.
Regardless of whatever hangup you might have with heli-skiing, a group of German riders from the upcoming feature film Heimschnee have come up with a solution:
In the clip titled "Balloonskiing," backcountry skier Stephan Keck joined together with the German mountain sports brand Vaude to come up with an eco-friendly, albeit intense, way to access the backcountry … via hot air balloon.
RELATED: The most expensive ski trip on the planet?
Rappelling off the side, Keck and his group of riders were able to reach pristine powder by rapidly descending the balloon, allowing them to touch down softly onto the slopes.
"Ever heard of balloonskiing?" Vaude, which prides itself on being Europe's most environmentally friendly sports brand, wrote about the YouTube video of Keck's adventure. "Flying up a mountain with a hot air balloon, then dropping the altitude as fast as possible and enjoying the eco-friendly powder snow — sound like a crazy idea? The 'Heimschnee-Crew' together with Vaude athlete Stephan Keck has done it! What better way to start this event than by letting nature decide your fate and just being led by the wind."
More from GrindTV
Is this the most creative skate video ever?
Snowboarder Jeremy Jones on new book, 'No Words for the Way Down'
5 things we learned from Day Two of the 2015 Pacific Paddle Games
For access to exclusive gear videos, celebrity interviews, and more, subscribe on YouTube!