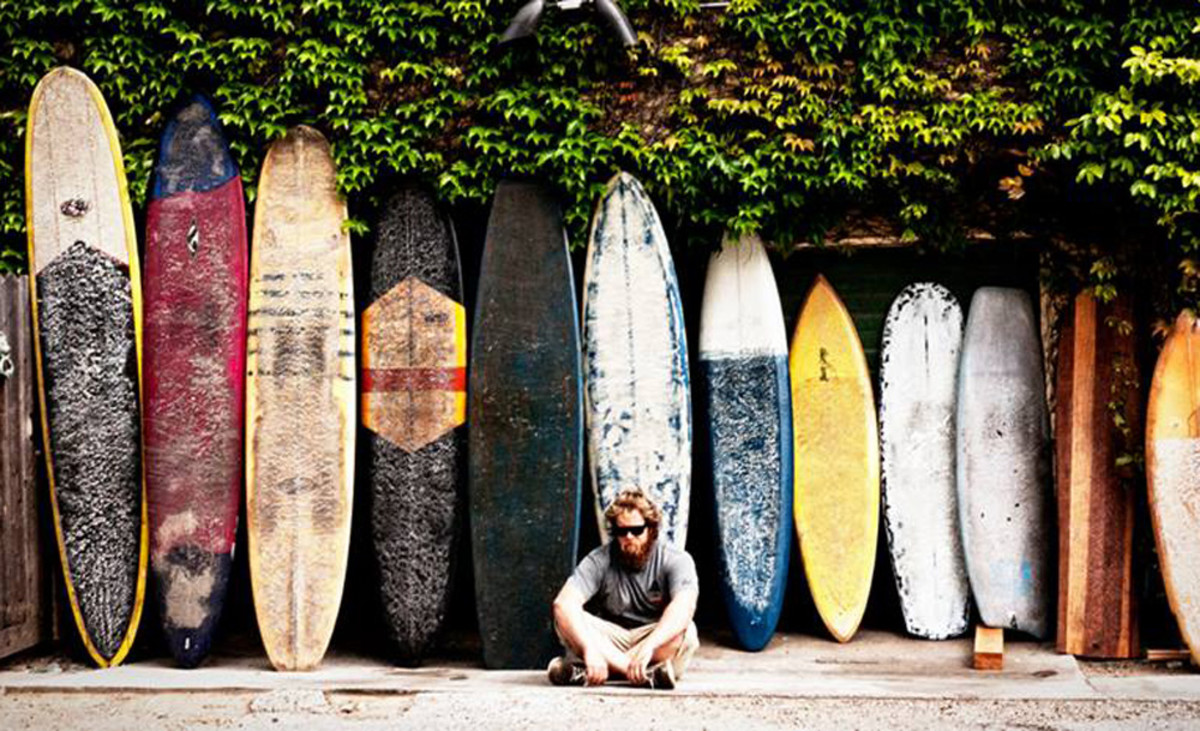 Traveling is probably the best thing you can do for yourself as a surfer, but the stress of leaving your boards strapped to the roof of your car or assessing the damage caused by an airline baggage crew can negate all those good vibes from your soul-searching surf trip.
The only other choices? Renting a dinged-up mess from the local surfboard shop or hoping you have a friend with a spare board in the area.
Thankfully, bumming a ride on your next out-of-state vacation just got a whole lot easier thanks to The Quiver, a New York startup connecting traveling surfers with locals willing to rent out their personal boards for reasonable prices.
Can't afford to fly your board across the country for your family reunion? Want to try out a chunky three-fin Bonzer during that weekend business conference two states over? Now you can rent one from a local resident and tap the owner for information on their favorite breaks while you're at it; think of it as the Airbnb of surfboard rentals.
Even if you don't feel like meeting anyone face to face, you can still rent a board through a Quiver Shack, one of The Quiver's business partners at a local surf shop. Staff there can check you out a private board and get you out on the water faster.
Even if you're sticking to your home break for the foreseeable future, renting from The Quiver is a convenient way to test out new shapes and styles before investing in a new piece for your own collection.
Just be warned: If you cause a ding, you'll need to work it out with the board's owner, so treat every board as if it's your own.
More from GrindTV
Surfing's 5 funniest skits drop in on wave-riding culture
Surfer Fred Patacchia unveils new board-breaking technique at Quik Pro Gold Coast
Are motorized surfboards set to take over surfing?
For access to exclusive gear videos, celebrity interviews, and more, subscribe on YouTube!