As reported on www.cnn.com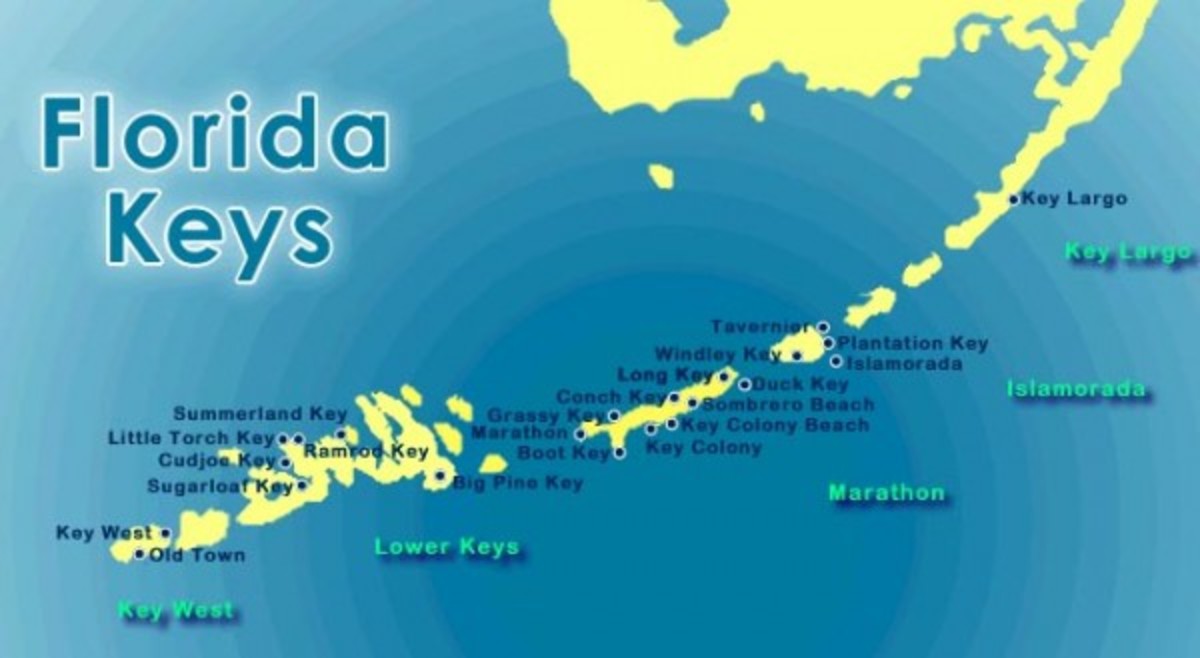 MIAMI, Florida (CNN) — Currents, tides and Tropical Storm Fay scattered the bodies over 30 miles along the Florida Keys in just a few days.
The only thing the authorities in the Keys can say for sure is that four corpses were found floating offshore a week ago. The men carried no identification, said the Monroe County Sheriff's Office, which is investigating.
Authorities believe that the men started out together, perhaps on the same boat. But it will not be easy to determine who they were, much less how they wound up in the water, where they may have spent three days. Their bodies showed signs that sharks had fed on them.
Were they migrants who died trying to reach the United States? Victims of Tropical Storm Fay? Or the body count from a vendetta among drug smugglers?
"The possibilities are pretty wide open at this point," said Becky Herrin, the sheriff's spokeswoman.
Mysterious doings are nothing new for the Florida Keys, an island chain at the state's southern tip.
Illegal immigants from Cuba are regularly found waiting for a ride to Miami by the side of the 110-mile-long road that links the southern tip of the United States with the mainland.
Hundreds of people each year are brought in by paid smugglers piloting go-fast boats. Cubans who make it to dry land are permitted to stay because of a special immigration status granted to them under the so-called wet foot/dry foot policy.
Despite a crackdown on human smuggling, the Coast Guard says, the traffic is still busy.
Drug runners could be another connection. Over the years, smuggling has became so commonplace that a watering hole on Summerland Key is named the "Square Grouper" – a term for bales of marijuana thrown overboard from traffickers' boats and planes.
About 50 miles up the road, a lobsterman saw something floating on Thursday. It was not a drug load but a body. Deputies described the dead man as a white male, 5 feet, 10 inches tall and appearing stocky. He had dark hair about 2 to 3 inches long. Authorities said the man was wearing "a distinctive ring" on his left hand but are not releasing details.
"Detectives are using that information to weed out the missing person calls coming in," Herrin said.
The next day, Friday, a family snorkeling along a reef near Indian Key came across a second body in the water, said Florida Fish and Wildlife Officer Bobby Dube. The family called 911 from a cell phone in their boat.
The man authorities brought out of the water was described as about 5 feet, 7 inches tall, slim and having reddish-brown hair about 6 to 8 inches in length.
Hours later, two more men were found floating off the upper Keys. One man was 5 feet, 7 inches. The other was 5 feet, 10 inches, investigators said, with 4-inch-long black hair. He had what police described as a "distinctive tattoo."
Even though the bodies were found along a 30-mile stretch of the Keys, investigators believe that they may have been together initially.
For access to exclusive gear videos, celebrity interviews, and more, subscribe on YouTube!