The Hotel Terme Millepini in Italy is a world-renowned four-star hotel. While most hotels offer fancy pools for guests, the Hotel Terme Millepini simply offers guests the world's deepest pool.
The Y-40 was opened in 2014 and is named for its depth of 40-meters (131 feet). The pool looks like it came straight out of a movie like "The Abyss" and appears to be quite intimidating. But for one of the world's best freedivers like Guillaume Néry, the Y-40 is merely an underwater playground.
Featuring structures like underwater caves and a suspended, transparent, underwater tunnel for guests to walk through, it's a sight to be seen. The Y-40 also includes platforms at various depths before the pool narrows into a well-like funnel plunging straight down.
Néry, who has previously gone 350 feet without equipment, leisurely takes on the Y-40 and heads straight for the bottom. When Néry takes the final plunge to head down deep into the tunnel, the video gives a harrowing feeling. Obviously, he was fine, but for those of us who aren't part fish, the Y-40 looks like something we would get stuck in.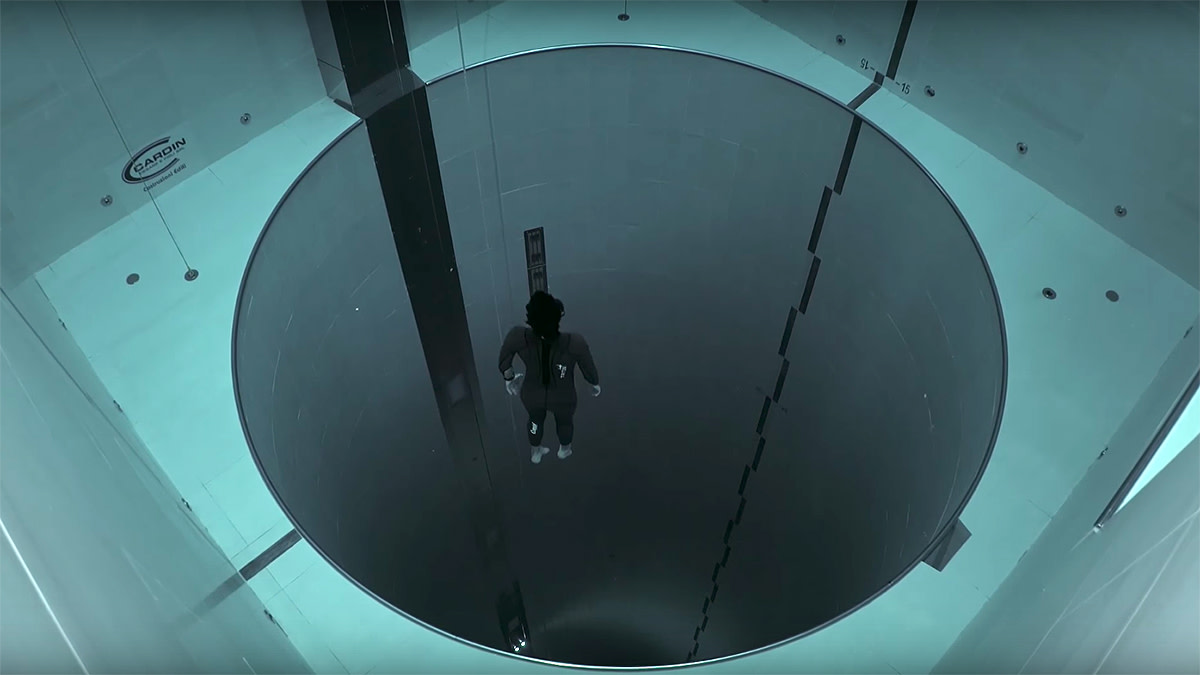 For access to exclusive gear videos, celebrity interviews, and more, subscribe on YouTube!