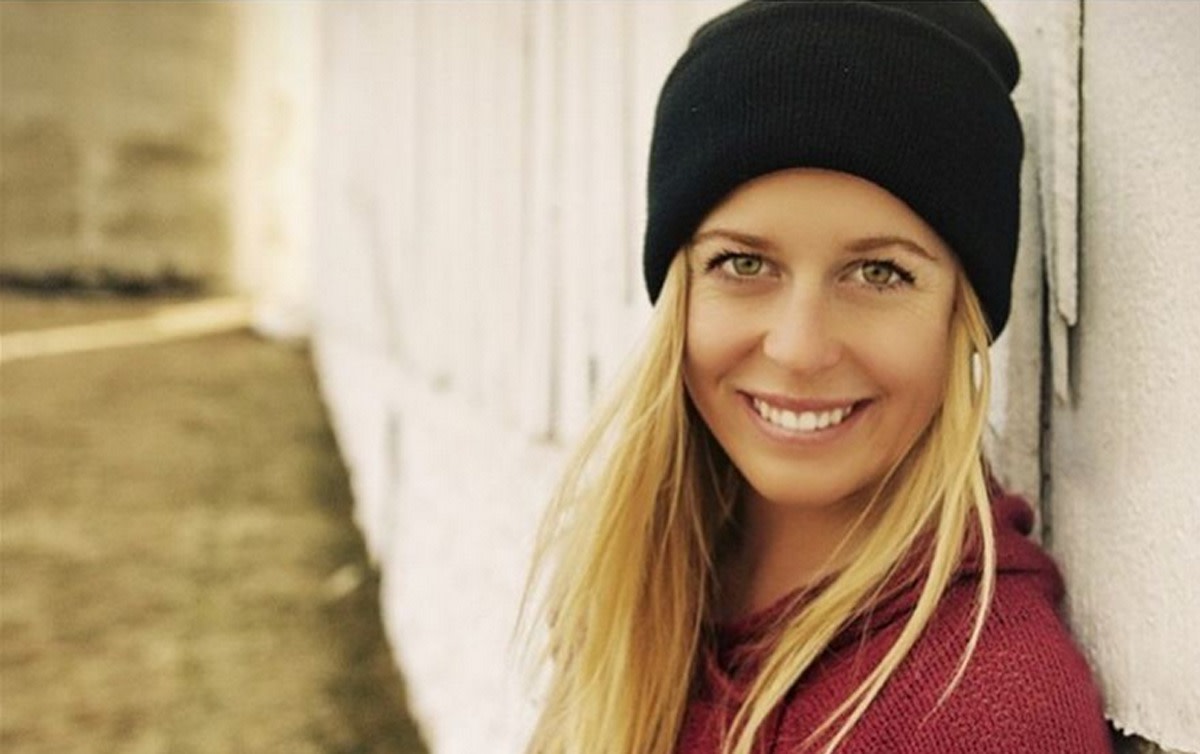 Ten months ago, skier Jamie Crane-Mauzy suffered a fall so brutal that it left her in a coma for eight days with doctors fearing for her life. Now, the first woman ever to complete a double backflip on skis in competition is back to the sport for the first time since her crash and slowly trying to get back to living a normal life after suffering a massive traumatic brain injury.
RELATED: Freeskier Jamie Crane-Mauzy remains in critical condition after crash at Whistler
"I have a big family spread out all over the country, so it's hard for everyone to get together," Crane-Mauzy told GrindTV. "And, ironically, the last time my whole family got together was when I competed in the X Games, and then, after that, when doctors called my family to the hospital to say goodbye to me.
"The doctors called my parents and said my brain was bleeding in eight places and that it was pretty likely I could die. So it's still kind of amazing I made it back from that."
Crane-Mauzy had been attempting an off-axis double flip during the 2015 World Skiing Invitational freeskiing competition at Whistler-Blackcomb last April when she under-rotated, catching her skis in the snow and whipping her head down into the ground.
The impact caused her to begin convulsing on the mountain, and she was immediately airlifted to Vancouver General Hospital, where she was placed in a medically induced coma.
When she did finally awake from her coma, Crane-Mauzy's right side was completely paralyzed. The trauma she suffered to her brain made it so that she had to relearn how to walk and accomplish simple functions like climbing the stairs and picking up small objects. But, through it all, Crane-Mauzy credits her family with getting her back on her feet.
"Instead of just letting me lay in bed all day, they would have me exercise moderately," said Crane-Mauzy. "And I mean extremely moderately. Since I couldn't really move well, they would come and stretch me out in bed, or they'd take me on a quarter-mile hike or have me do a couple yoga poses just to get the blood flowing to my brain again before letting me take a nap.
"It may not seem like much, but I think it made all the difference in the world."
Now, Crane-Mauzy says her doctors have told her that her brain is fully healed and she can live freely again. For Crane-Mauzy, that process has been gradual.
"Originally, I said I wasn't going to compete again," said Crane-Mauzy. "But then I went to two competitions to watch everything and it was an emotional roller coaster. It wasn't like tearing an ACL, where I know I'll be back in a few months; it was knowing that I'll never get back."
That feeling got Crane-Mauzy itching to get back on the snow. On Nov. 29, she skied again for the first time since the injury, and as of February she was starting to try simple freeskiing maneuvers like 180-degree rotations and box slides.
While she admits the desire to try to compete again will always be inside her, right now, she says, she's just concentrating on taking life one day at a time.
"I think if you make any decision where you're trying to map out the future, you're planning too far in advance," Crane-Mauzy said. "You have no idea it was going to happen. Something drastic could change your whole life. So instead of planning, I want to live every day for the present and live it to the maximum.
"My goal is to get back to having fun skiing on the mountain and enjoying it. I don't have any expectations beyond that for the future."
More from GrindTV
Why the inflatable SUP board deserves a little more credit
7 surfers with a future in politics
Indoor cycling that doesn't suck
For access to exclusive gear videos, celebrity interviews, and more, subscribe on YouTube!