After she completed the first-ever 16,000-mile sea kayak circumnavigation of South America in 2015, was there any doubt that Freya Hoffmeister would set her sights on North America? "It was a natural," said the straightforward German in a late February Skype interview from England, where she was touring her book about the South American expedition and delivering presentations to paddling groups, prior to her more recent return to North America.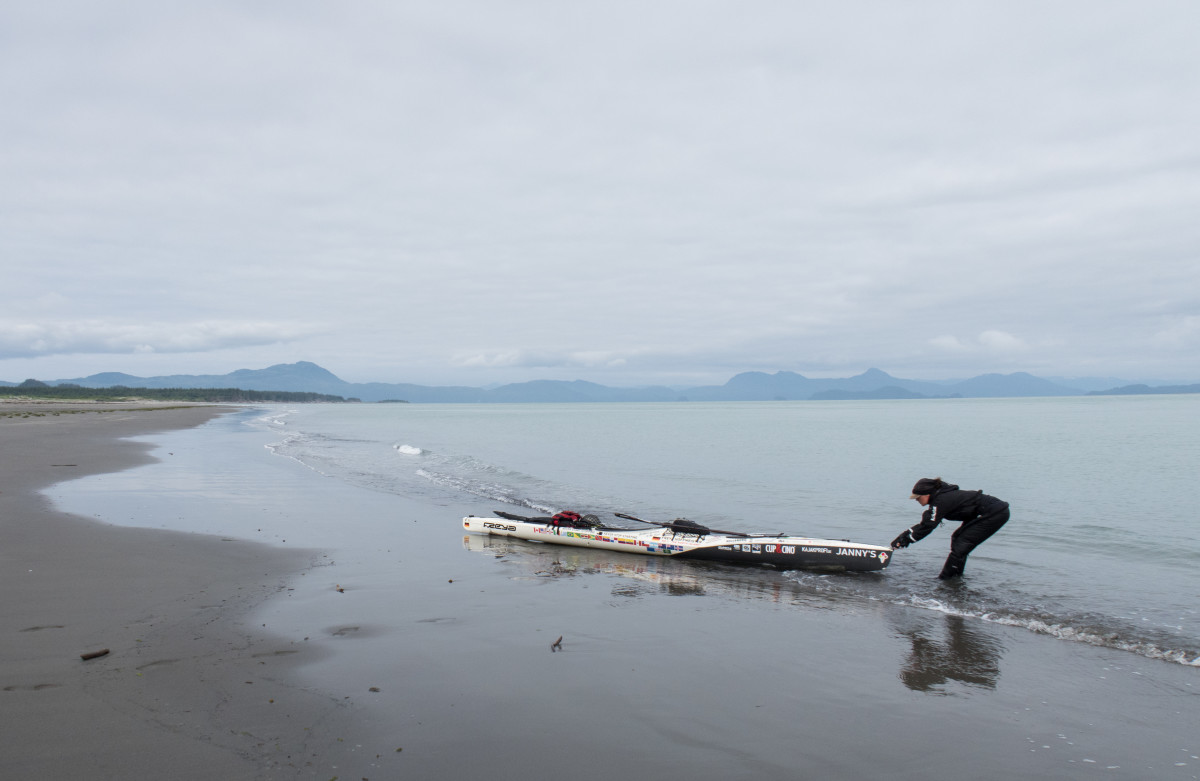 Hoffmeister got started last spring, paddling north on the Inside Passage from Seattle to Kodiak, Alaska (though she's quick to note much of that distance was on the exposed "Outside Passage"), and then south on the Washington coast to Pacific City, Oregon. All told, Hoffmeister knocked off 2,800 miles of a 30,000-mile expedition she anticipates will occupy the next decade of her life.
Because of North America's varied climate and coastline, which ranges from the ice-clogged Arctic Ocean to the tropics of the Caribbean Sea, Hoffmeister's journey isn't the usual sort of circumnavigation. "The contrasts will be the hardest, but most interesting part," she said.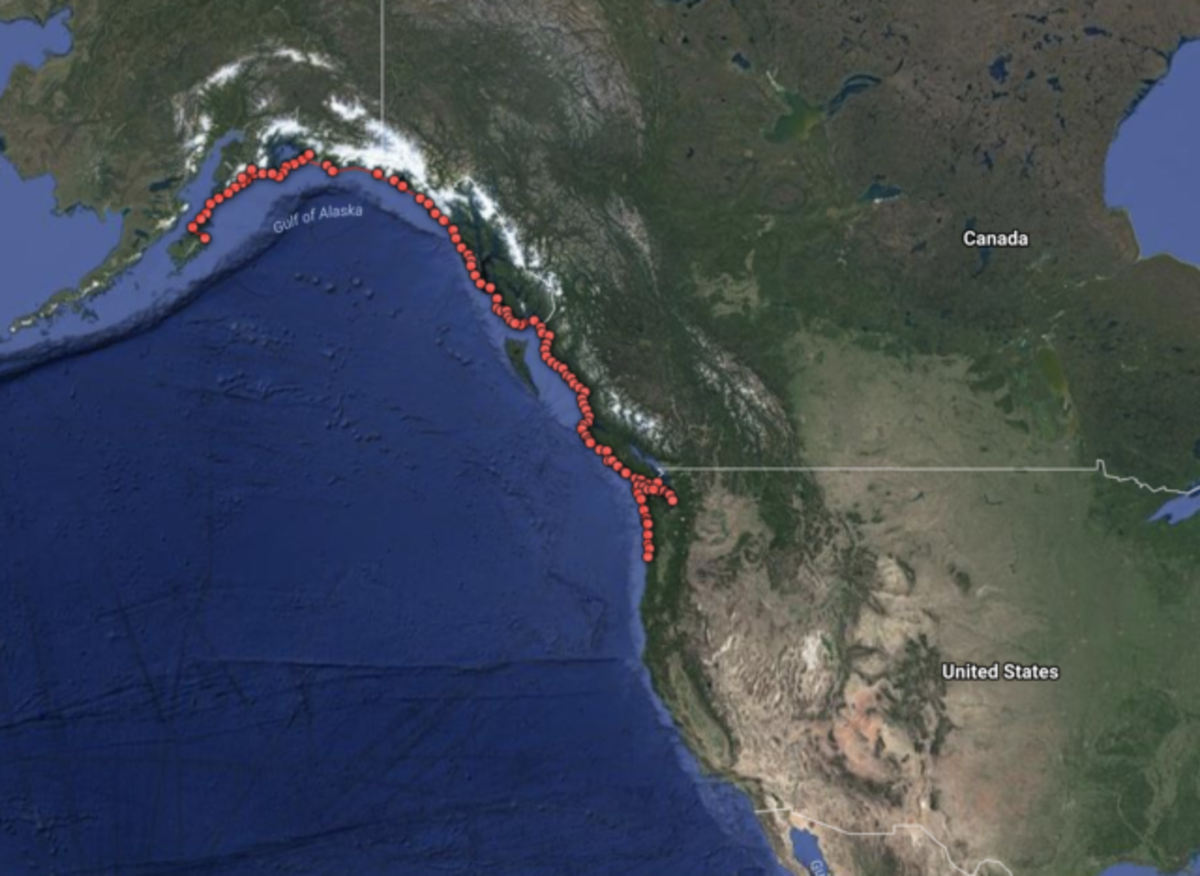 Hoffmeister explained that she's designed her itinerary, which puts her on the water in a series three- to five-month intervals, around windows of open water in the far north. Seattle the focal point of her Pacific journeys, while she intends to ultimately wrap up her circumnavigation in New York City. "Half (of my six-month paddling season), I'm paddling north, the other half south," she said. "If I did it any differently it might take me 20 years as opposed to 10."
This time, Hoffmeister is also changing things up by paddling with partners; on her record-shattering 2009 Australia expedition she primarily paddled alone. Similarly in South America, Hoffmeister paddled mostly solo aside from a four-month leg with her partner Peter Unold. "It's a new challenge for me," admitted the 53-year-old. "It's more rewarding, more interesting, to integrate different people into my trip. They bring other skills."
Perhaps her greatest challenge is the certainty of encountering polar bears as she transits the Northwest Passage. "I've never paddled with polar bears before," she said. "From reading books, I know [the Arctic] will be very wild, and I like that." Hoffmeister joked that the most critical piece of gear she brings for the Arctic leg might be a blindfold for a good night's sleep in the endless arctic days. "I will have to carry a gun," she added. "That's nothing special and what everyone up north does."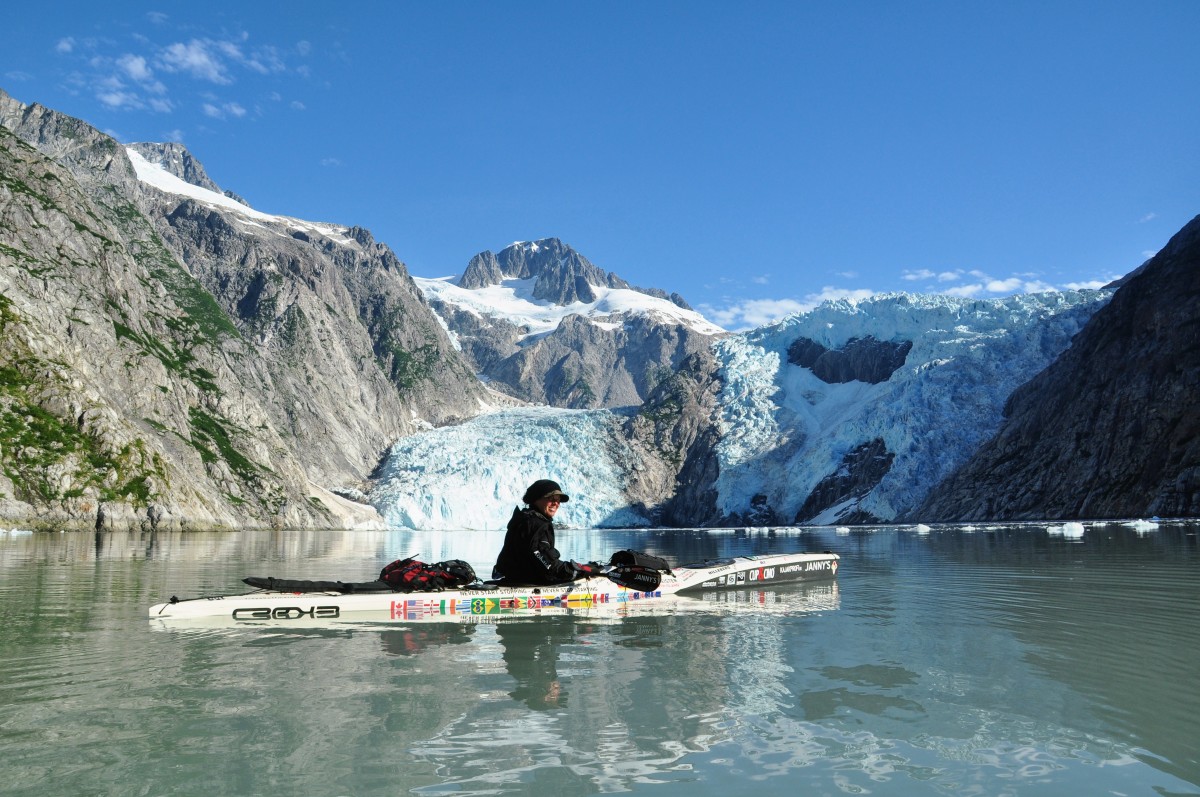 This summer, she will be accompanied by kayakers Jordie Allen-Newman, Michael Maderov and Natalie Madera each for roughly a month's time as she heads west from Kodiak and traces the length of the notoriously windy and tide-swept waters of the Aleutian Islands. Prior to that, since launching one week ago from Cape Kiwanda, Ore., she intends to paddle the Pacific coast from Oregon to the Mexico border. The Northwest Passage, which links the Bering Strait to Hudson Bay, is likely still some years off.
After over a decade of extending the boundaries of expedition sea kayaking, Hoffmeister said she's yet to become bored. "It's the challenge of my life," she said. "I like to inspire people. I don't want to be doing the same old shit every day."
— Follow Freya Hoffmeister on Facebook and on her expedition blog.
The article was originally published on Canoe & Kayak
For access to exclusive gear videos, celebrity interviews, and more, subscribe on YouTube!