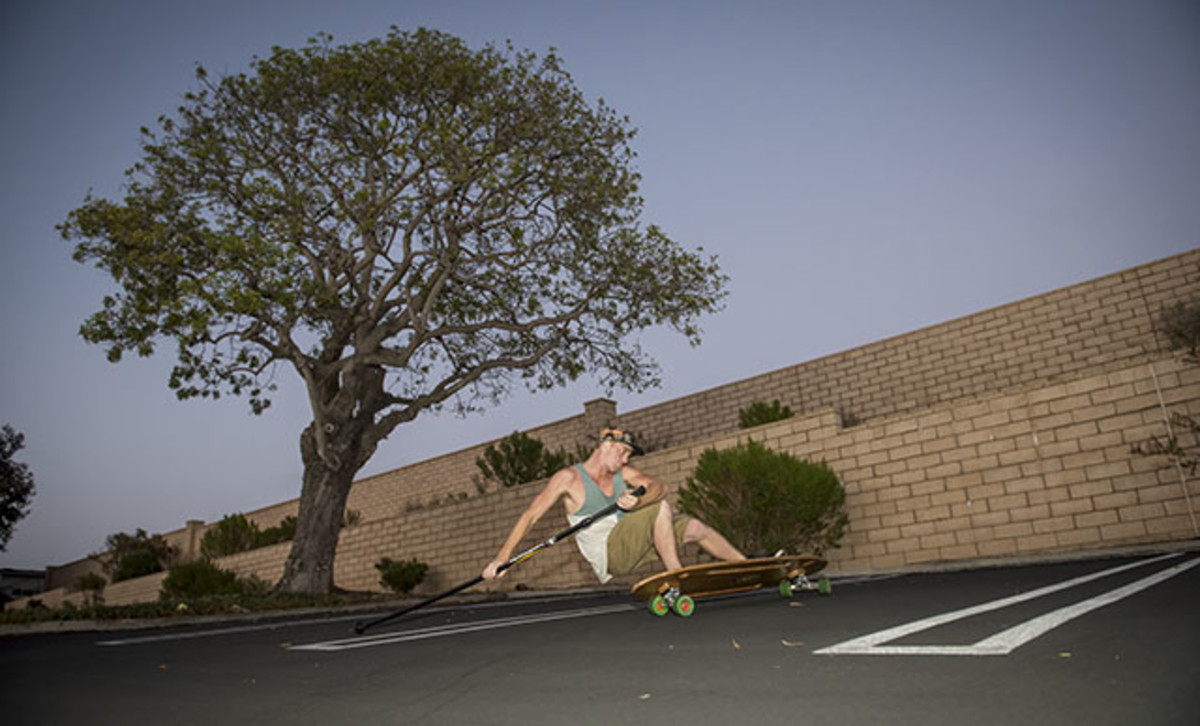 From the Mag | Gear | Paddling Pavement
Three Off-water SUP options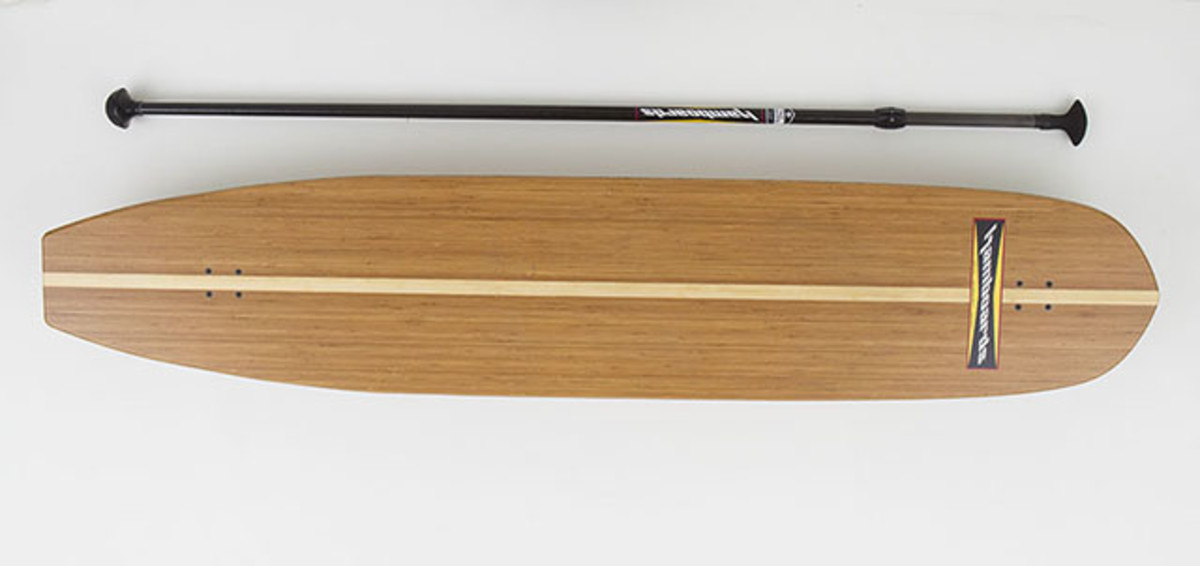 Hamboards
Hamboards.com | Classic 6'6″ | $525
The Classic from Hamboards is indeed, classic. It's huge and heavy, which makes transportation difficult, but that's also what makes it the most unique skateboard we've ever ridden. The trucks come super loose so you can turn in circles without getting wheel bite, while also allowing you to pull controlled tail slides. The bamboo construction is as beautiful as it is durable. We wouldn't recommend bombing steep hills, but for cruising the local boardwalk, flowing like you're surfing or working out your SUP muscles, it doesn't get more fun.
Street Sweeper | $139
The Street Sweeper is adjustable, ultra light and remarkably flexible. More intended for flatland cruising than bodyweight bracing, the Sweeper even held up reliably as we leaned into laid-out slides. Its shaft, topped by a comfortable, foam T-grip, fits two exchangeable tip models for added versatility. Sweep on.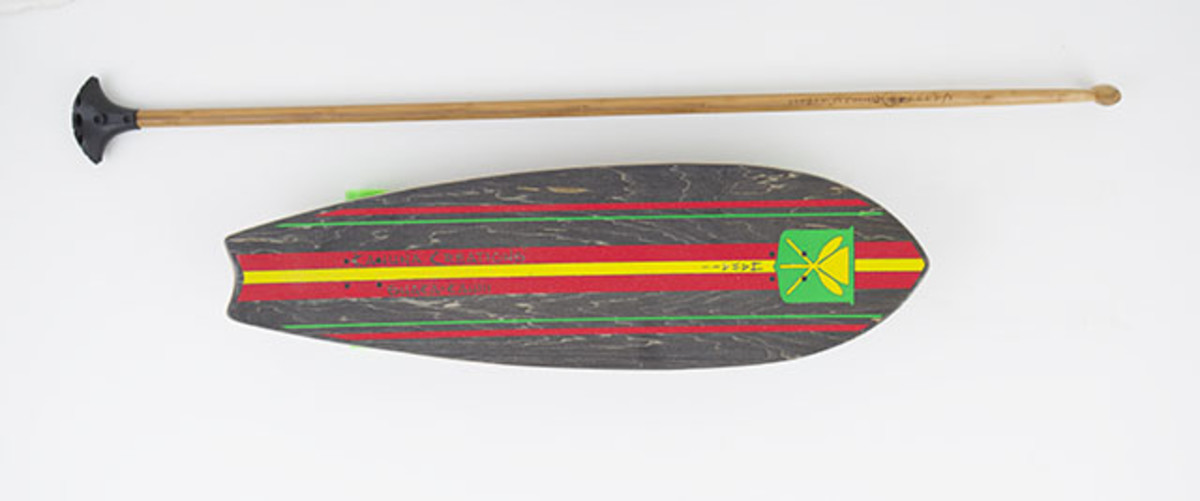 Kahuna Creations
Kahunacreations.com | Shaka Kahili | $260
The Shaka Kahili is the latest model from land paddling innovators Kahuna Creations. It rides similar to a traditional longboard, but its wide deck allows for parallel stance, an authentic, SUP-simulating feel. The mid-sized design is large enough to stabilize novice riders, but compact enough to put the kick tail to practical use. Underneath, recessed wheel wells lend space to crank carves, but loosen the trucks too much and wheel bite becomes an issue. Soft, oversized wheels make for buttery smooth cruising, but also keep you glued to the ground when maxed at speed. We're throwing shakas.
Bamboo Kahuna Stick | $110
The Kahuna Stick is the toughest paddle we tested. The Bamboo construction has a nice flex but holds tough when we laid back on it in power slides. We also like the Road Blade II, which wears well and feels natural as you push off the concrete (replaceable, too). If you're a big person or like to get rowdy on your skate, this is your paddle.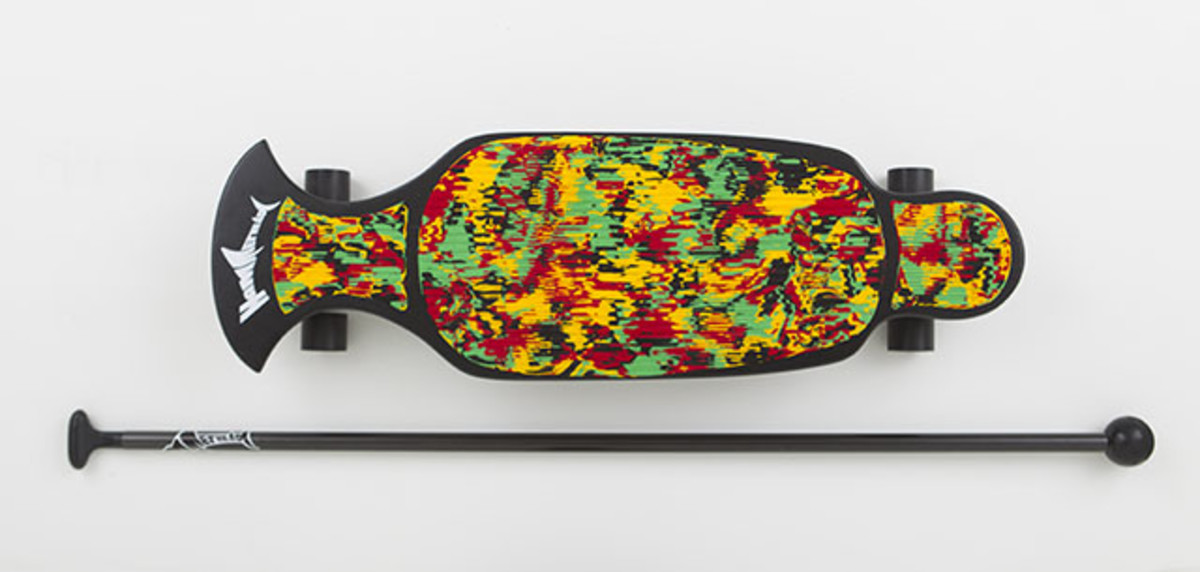 Hammerhead Boarding Products
Hammerheadboardingproducts.com | Hammerhead Board | $319
The Hammerhead is an aggressive board that can be tuned to various riding styles. With the trucks loose, the Hammerhead is ultra-responsive and allows you to lay it over into aggressive turns or just carve along without the worry of wheel bite, thanks to the proprietary design inspired by the shark their company is named after. If you're more into tight trucks, it rides well like that too, making it easier for new skaters to learn or for more advanced skaters to handle at speed. We particularly like the SUP-like traction pad, which works well with shoes or barefoot. Attack.
Land Paddle 62.5″ | $119
Hammerhead's Land Paddle is light and effective. Made of the same carbon fiber as your SUP paddle, it has a nice flex and simple, round, rubber tip that works at any angle. It felt solid and reliable when pushing along, though we wouldn't use it for layback tail slides. A trusty, simple and cost-friendly option.
We do a lot of gear reviews, find out which ones will be helpful for you!
The article was originally published on Standup Paddling
For access to exclusive gear videos, celebrity interviews, and more, subscribe on YouTube!