Most people associate Washington, D.C., with politics, monuments and museums — not bike jumps or trails. Yet both exist, inside the city as well as beyond.
For Jon Saunders, a native of the nation's capital, both are essential escapes from the stresses of the city. The 35-year-old contributor to RIDE BMX is a longtime BMX dirt jumper, and his hand-sculpted local jump trails are where he regularly seeks refuge from the rigors of the rat race.
Tucked away in a small forest on the edge of one of D.C.'s most densely populated neighborhoods, these jump trails are a meeting place for likeminded riders looking to unwind with a little "air time."
But when Saunders truly needs to get away from it all, he heads toward the Shenandoah Valley, a haven of mountain-bike trails just a two-hour drive from the city limits.
One of the things he appreciates most about these getaways is the unpredictability in what lies ahead, and he enjoys exploring new routes and trails every time he goes.
"Mountain biking on trails you don't know, you're just really making a lot of quick decisions to choose the best line," says Saunders. "It's really the same as far as driving on back roads. It's definitely a thrill."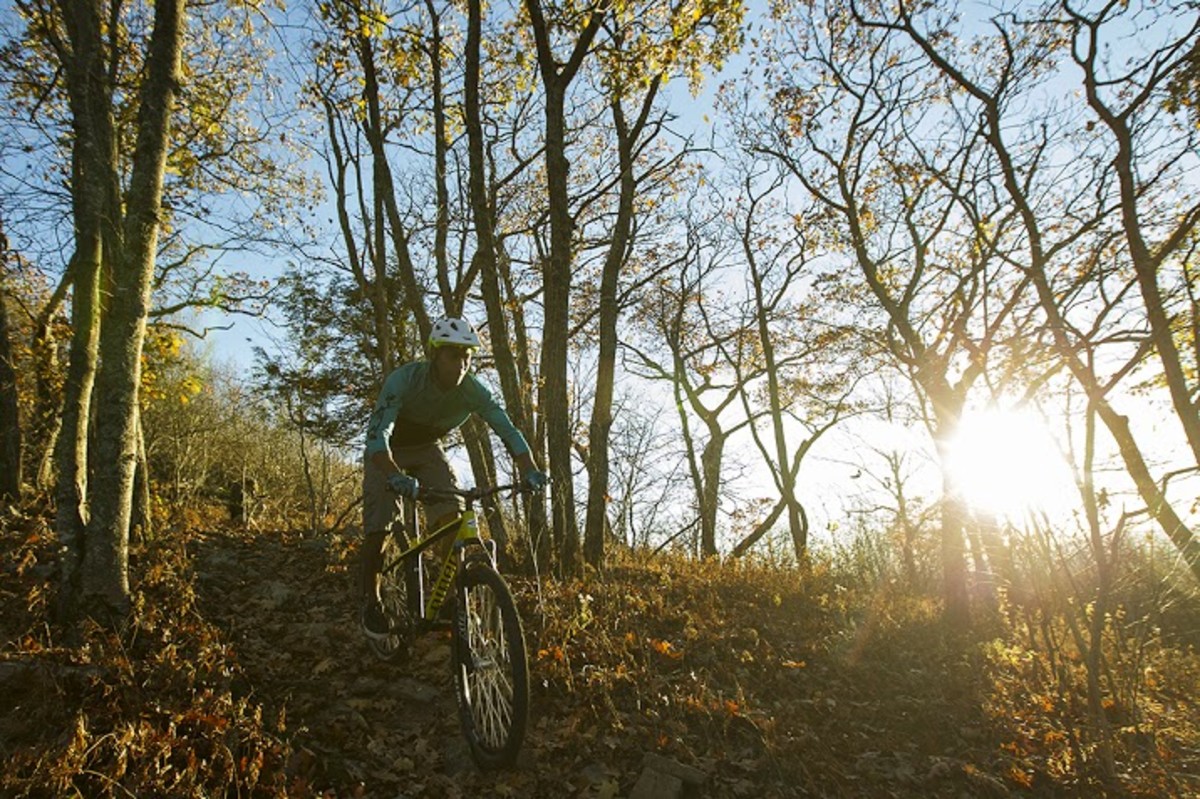 We wanted to join Saunders on one of his rural retreats, so we met up with him near his home to prepare for a day trip. But before heading out of the city, he took us on a whirlwind tour of some of the nation's most famous landmarks, such as the Lincoln Memorial, the Jefferson Memorial and the Washington Monument.
Before long, we were cruising down the highway toward Harrisonburg, Virginia, where Saunders assured us we would find plenty of prime mountain-bike trails. The air was crisp, the autumn sky was clear and the surrounding hills were a patchwork of fall colors.
Just outside Harrisonburg, we ventured up a winding road for several miles, finally spilling into a tiny parking lot with a 360-degree panorama of the surrounding countryside. A line had been painted through the center of the parking lot: to the east was Virginia, to the west was West Virginia.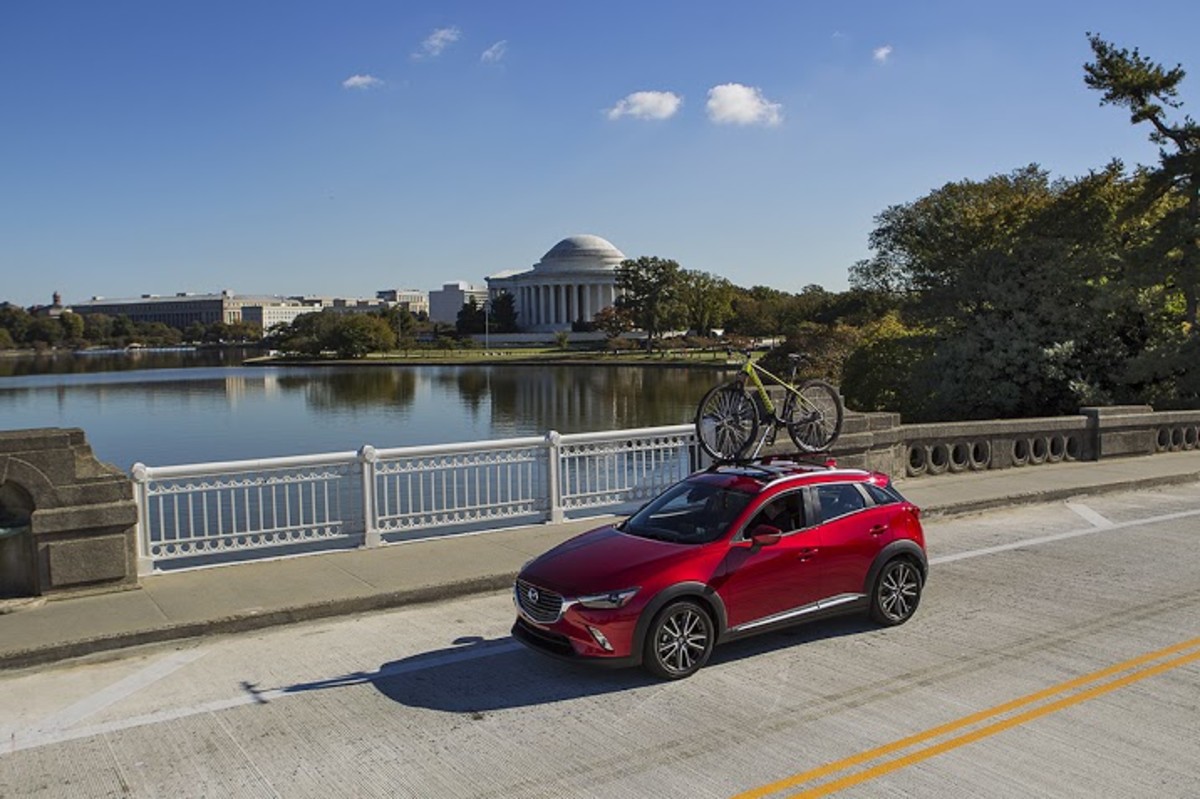 We stood there, surveying the autumn majesty in all directions, until a rapidly setting sun reminded us why we had come here: to ride the trails. We hopped onto our bikes and dropped into a steep trail that led us through several giant rock gardens before disappearing into the forest.
The singletrack snaked through the forest, and we found ourselves whooping and hollering as we descended the high-speed ribbon of dirt. As the sun dipped beyond the horizon, we were already looking forward to the trails we would ride the following day.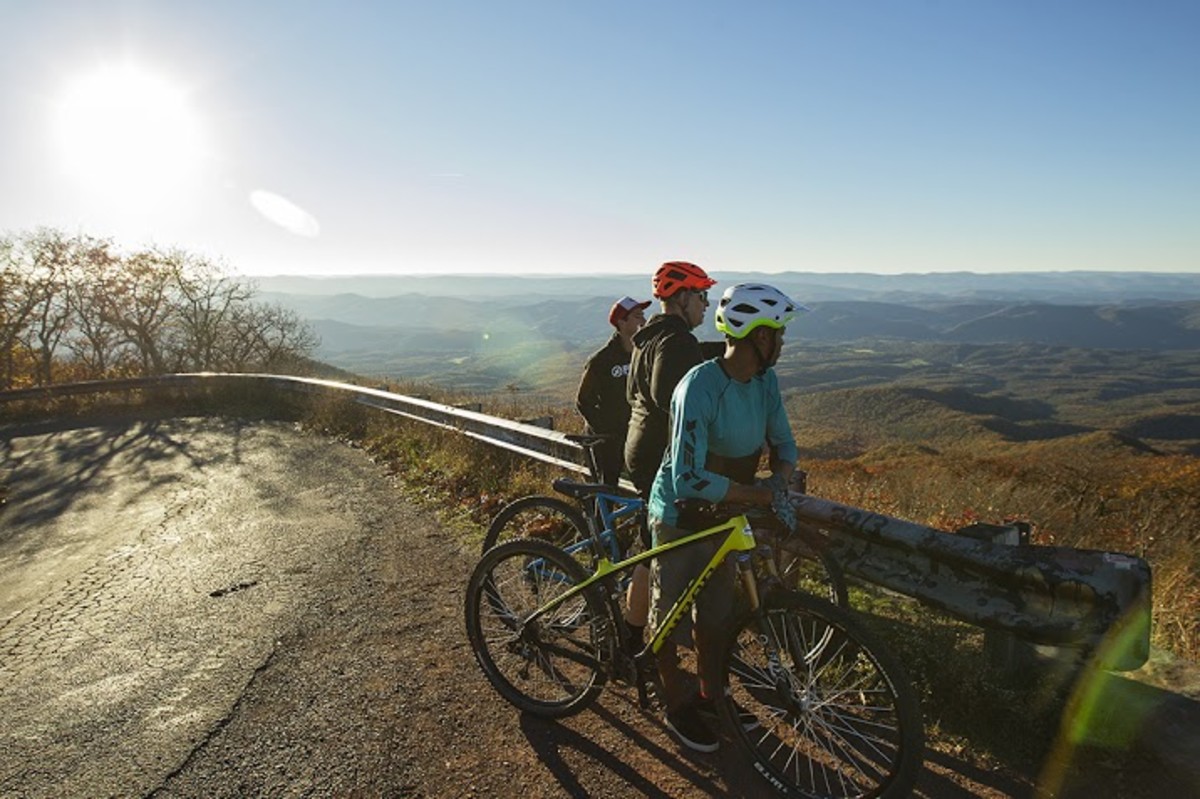 We spent the entire next day exploring another sprawling network of trails, starting with rocky, technical sections before graduating to a fast-and-flowy roller coaster of banked turns and jumps. Along with a group of locals, we formed a human train down our final trail of the day, following Saunders as he showed us how his dirt-jumping skills could translate into everyday mountain-bike terrain.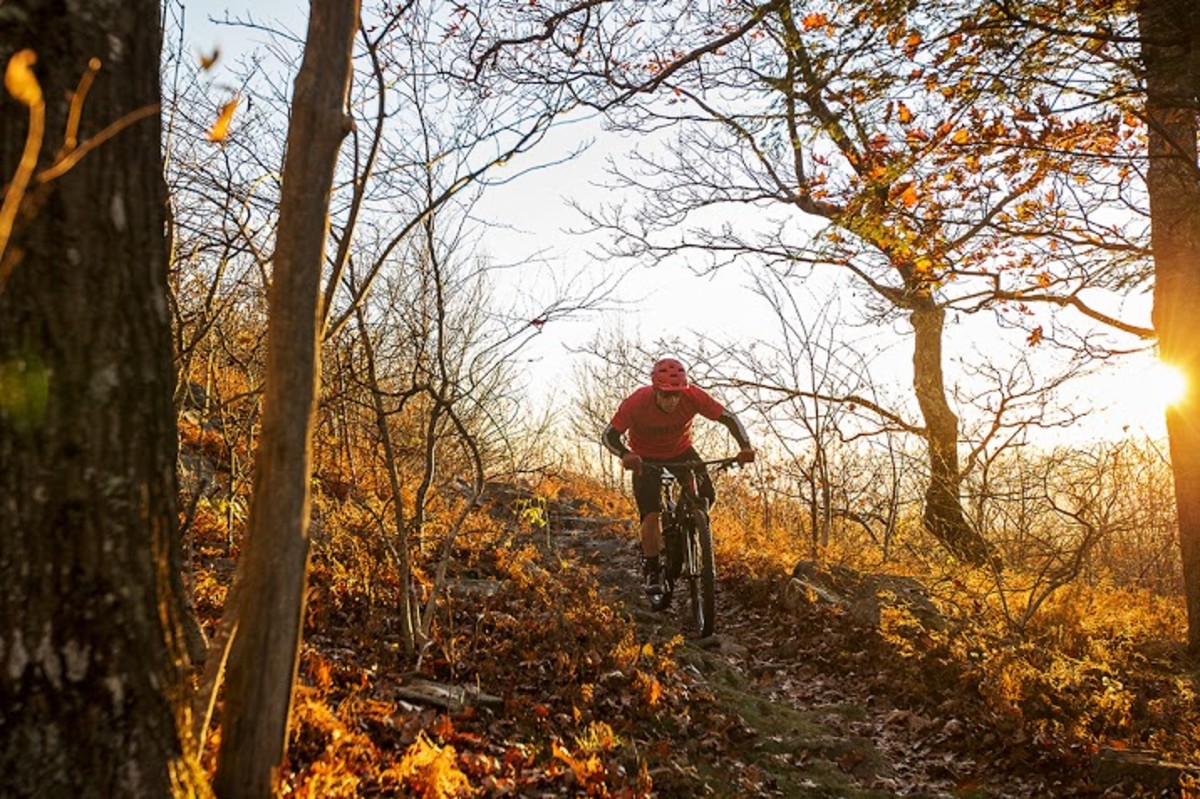 Who would have thought that such a mountain-bike paradise existed so close to the nation's busy capital? I pondered this as we loaded up the bikes and headed back to D.C., tired but content in the knowledge that we had scored such quality singletrack. Leaves swirled in our wake as we whisked along the country roads toward the freeway, and I wondered when we would be back. —
Brice Minnigh
For access to exclusive gear videos, celebrity interviews, and more, subscribe on YouTube!