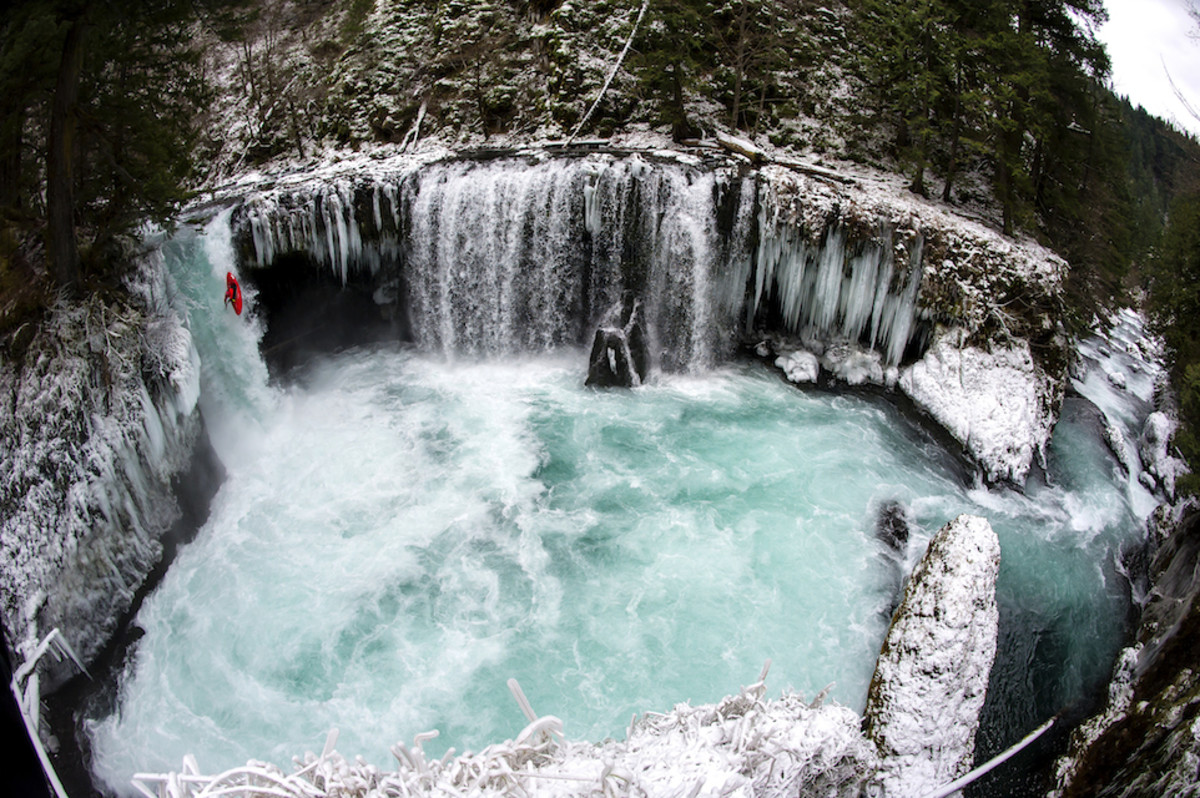 Photo by Charlie Munsey
This photo originally ran in the May 2014 issue of Canoe & Kayak.
The 33-foot Sprit Falls on Washington's Little White Salmon River is as iconic as waterfalls get to whitewater kayakers. To many, paddling the Little White and cleanly running Sprit is a mark of having "made it" to the status of Class V boater. But once the days start to shorten and icicles form along its edges, the river sees less traffic. The exception, of course, being Rush Sturges who's rarely deterred by the cold.
Winter is coming. Where are you planning to paddle?
—Check out MORE STELLAR PHOTOS from C&K.
The article was originally published on Canoe & Kayak
For access to exclusive gear videos, celebrity interviews, and more, subscribe on YouTube!