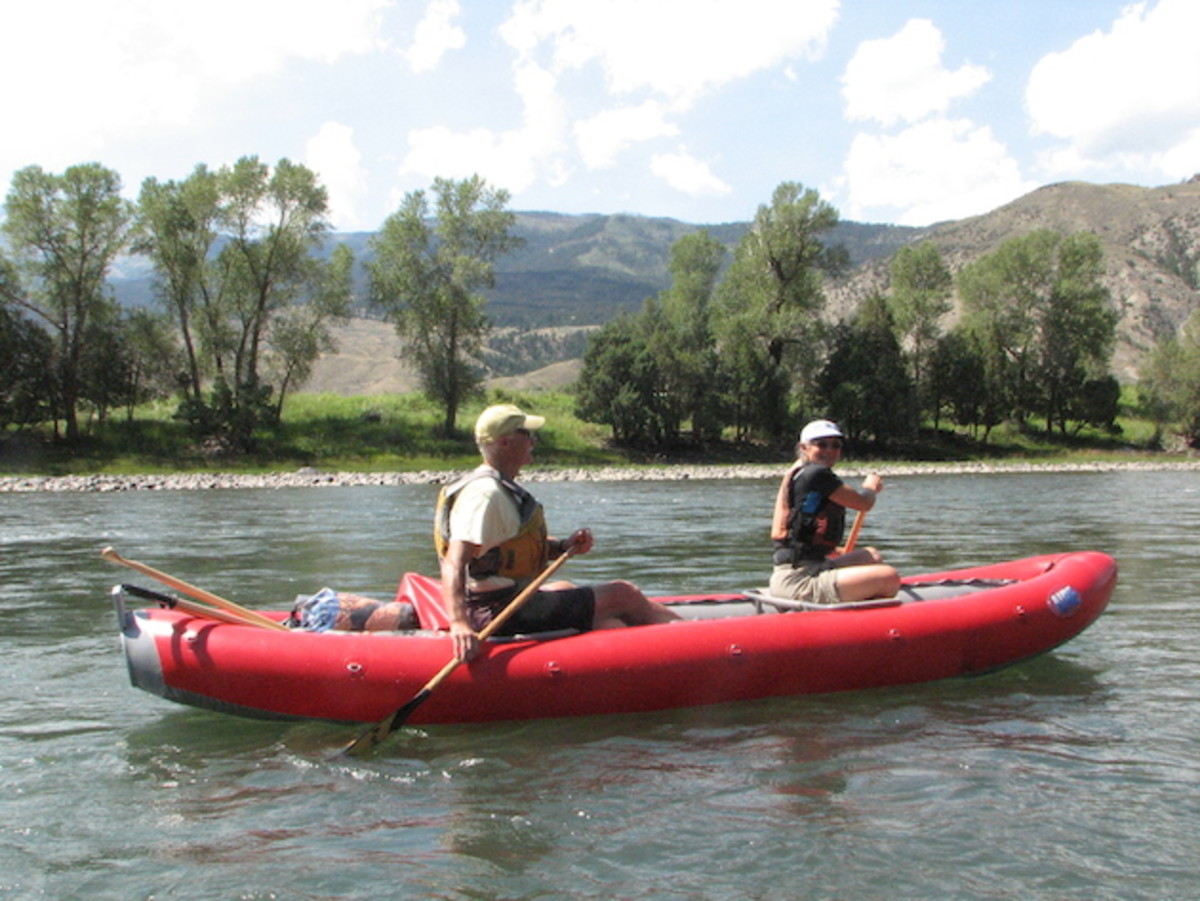 Known more for its line of rafts and IKs, Aire offers one inflatable canoe in its boat quiver. The Traveler sports the standard Aire features – tough 1100-denier outer shell, urethane air chambers, along with the characteristic stability granted by a wide beam and beefy tubes. Moveable seats allow for balancing trim and going it alone, although this boat is a beast to handle solo with a canoe paddle. It is so stable it almost feels like a small raft, and in fact, an accessory rowing frame is available (and desirable if solo is your style). The Aire Traveler handles big water no problem, and has the stability to withstand a bevy of bouncy kids or to serve as a fishing platform. The Power Traveler, pictured here, comes with a small-motor transom mount to ease the flatwater miles.
On the downside, the Traveler is close to 70 lbs., which makes it a bit cumbersome compared to other inflatable canoes on the market (SOAR, Innova), and it's slow on the water. The Traveler is so beamy that paddlers need to sit off center to paddle effectively. Forget about strokes like the cross-bow draw because the reach is huge. That said, it can carry a massive load and is great, safe fun in big water. Where standard IKs are the pilot fish on a raft journey, the Traveler has the potential for being self-contained and pulling its own weight.
Intel: Dimensions: 15' 1", 47" beam, 70 lbs., 10-year warranty, $2,399; www.aire.com (comes with seats and repair kit).
–More GEAR from C&K.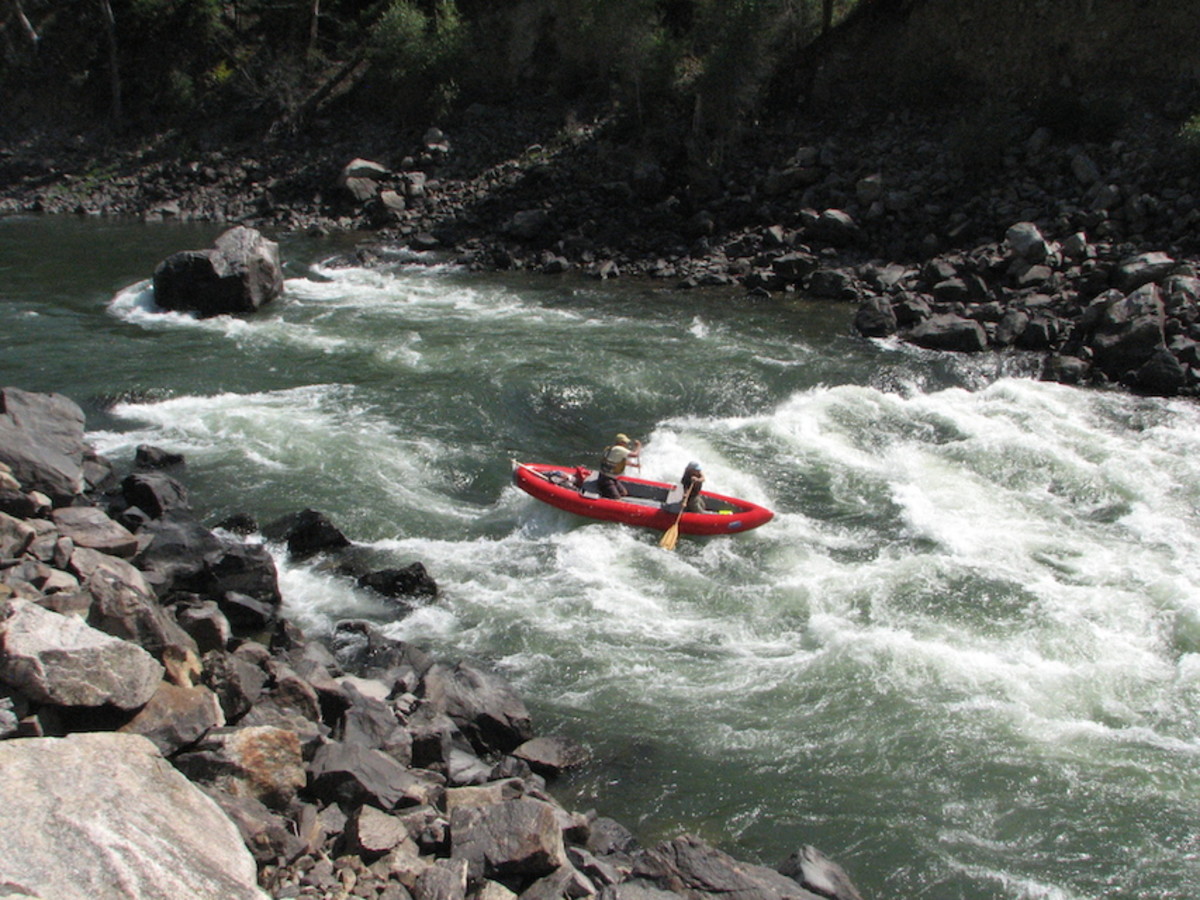 The article was originally published on Canoe & Kayak
For access to exclusive gear videos, celebrity interviews, and more, subscribe on YouTube!