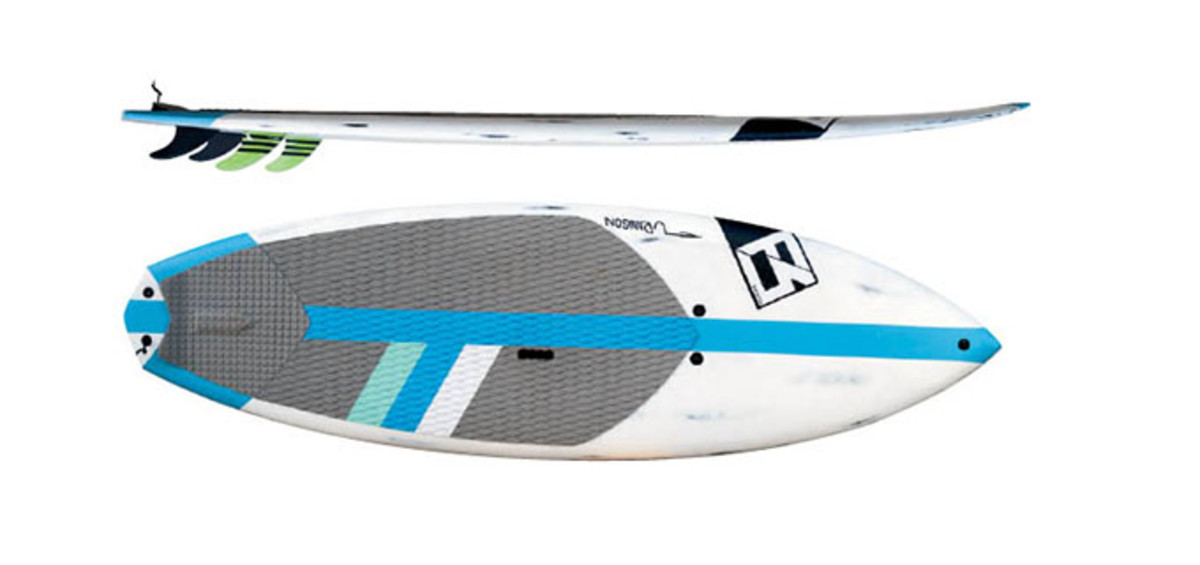 7'10" x 28 1/2" x 3 7/8" (97.3 LITERS)
$1,915
FOCUSSUP.COM
Shaper Pat Rawson: Our most innovative surf SUP model. Designed and evolved to bring the best performance out of your session. The unique design of the Rawson board line allows the rider to achieve high-performance surfing with a reasonable amount of stability and control. The unique tail allows for quick turns and agility, combined with the rail shape that allows for driving bottom and top turns. We offer three sizes through the Rawson family to accommodate varying surf size and surfer's ability.
Our Take: The relationship between Pat Rawson and Focus is a unique one, developed as Rawson built boards for the young Focus phenom Mo Freitas during his mercurial rise in the sport and further nurtured by company owner Nitzan Benheim, who lived on Oahu for years. Rawson is a longtime board shaper residing at Sunset Beach, just up the road from Freitas and has been creating fun sleds since 1966. You can tell with the 7'10". I'm 6'0" 195 pounds, and this board floated me surprisingly well. That might be thanks to the Advanced Carbon Tech (ACT), Focus's proprietary material, also super light and durable. I ran this thing in a quad and loved the drive down the line, the easy engagement of the rails off the bottom and the smooth transfer off the top. It's one of those boards that doesn't feel entirely displaced from your regular shortboard but still allows you to paddle in relative comfort. I really liked the tail too, which was very responsive but still wide enough to provide stability waiting for waves. This is a well-done piece of equipment from Focus and worthy of a look on your next performance board purchase. –JC

This board review originally ran in our Fall 2014 issue.

For more information, visit: FocusSUP.com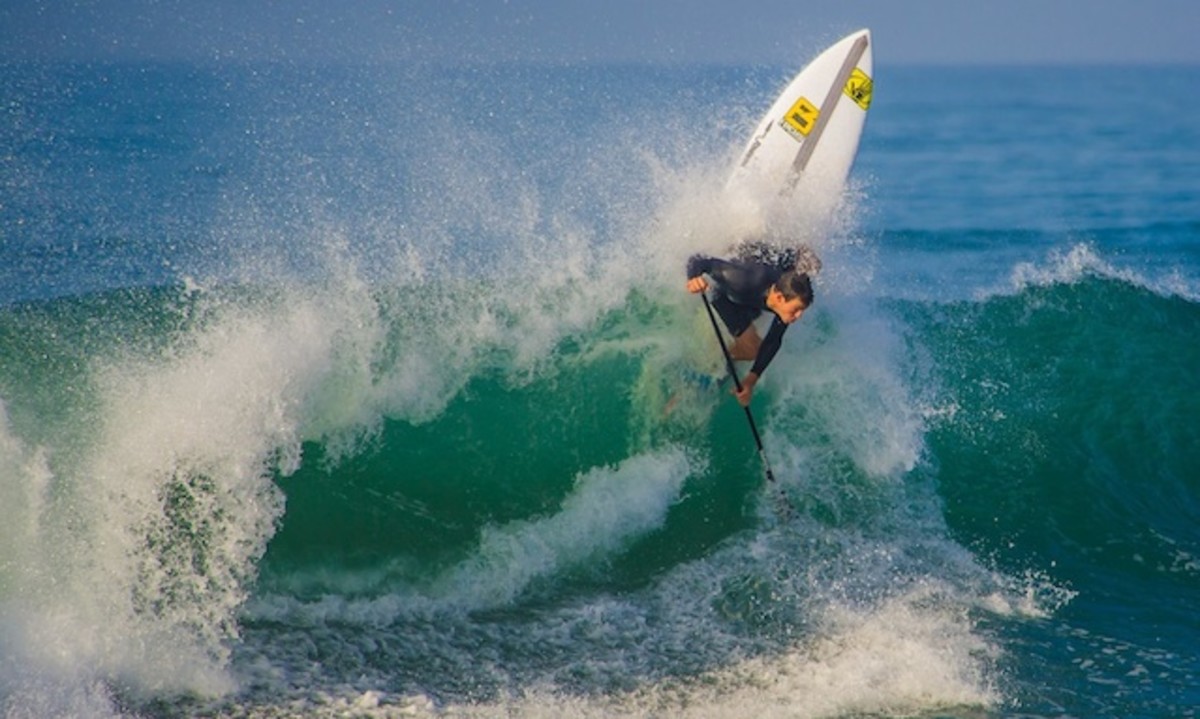 The article was originally published on Standup Paddling
For access to exclusive gear videos, celebrity interviews, and more, subscribe on YouTube!