In February 2011, Tyler Knight and Dominic Olivo started Cape Ann SUP in Gloucester, Mass. Shortly after, the duo came up with the idea of adding lights to SUPs to enhance the safety of their moonlight paddling trips. The result is a product that can keep your standup paddling experience rocking around the clock. —Tom Fucigna Jr.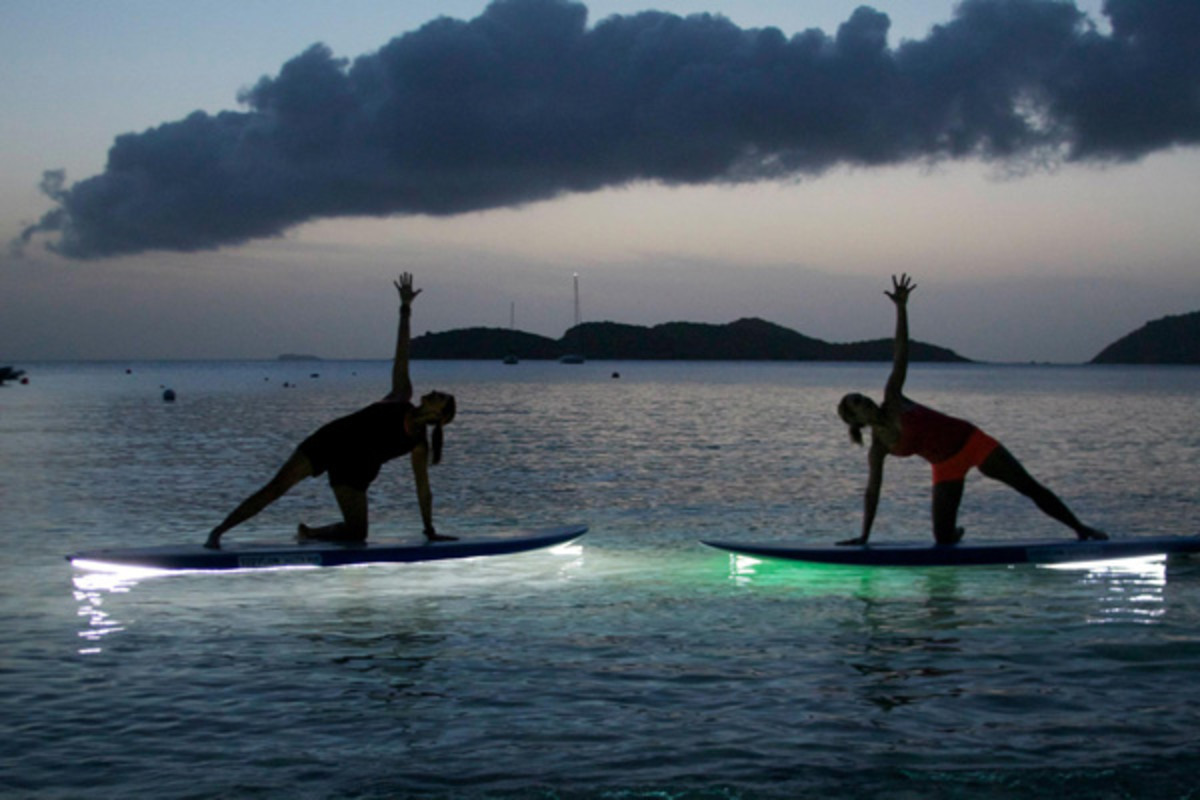 SUP mag: How did your product evolve?
Knight: Initially, we worked with a local shaper in Gloucester and glassed LED lights into the rails of our boards. One year later, those boards are still in 100% working condition, and are part of Precision Paddleboard's rental fleet in Fort Lauderdale, Florida. During 2012, we developed several generations of prototypes and placed them with five different SUP companies. Our current kit is a fully-integrated, waterproof, high-intensity LED system that creates up to a 40-foot circumference of light around your board.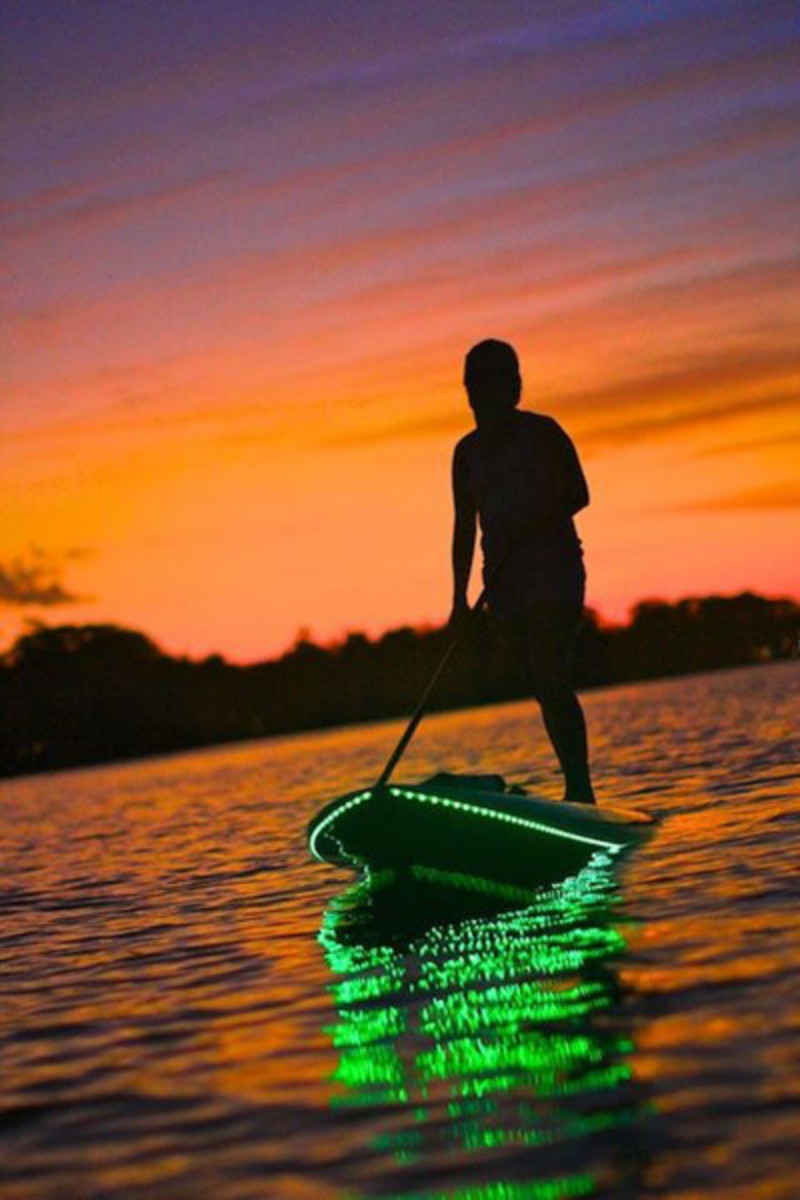 SUP mag: How are the lights installed and powered? And are they removable?
Knight: The lights are epoxied onto the lower edge of the board's rails, to direct the light downward and avoid conflict with paddle placement, and powered by a proprietary 12-volt system, with a rechargeable battery. The current kit is a permanent installation, but we have just designed several additional products in the NightSUP™ line, which will be removable.
SUP mag: Tell us more about the installation process.
Knight: The kits should be installed by someone skilled in ding repairs or glassing boards. The kit is $249 on our website and in stores, and the cost of professional installation runs from $200-$300. Precision Paddleboards in Fort Lauderdale and Suncoast Surf Shop on Florida's Gulf coast are currently authorized installers, and they sell paddleboards with pre-installed kits. We warranty LED kits installed by an authorized installer for one year. We plan to announce a national list of authorized distributors and installers in 2013.
SUP mag: Who's using NightSUP™ kits?
Knight: Precision Paddleboards runs tours in southeast Florida and the Keys that cater to diving, surfing and eco-tours. H2yO founder Julie Roach uses her fleet in Orlando, Florida for moonlight paddleboard yoga and fitness classes, and Blue Water SUP Safaris in St. Thomas, USVI uses their boards to complement their evening diving and fishing tours. Cape Ann SUP is also working with the Coast Guard in Gloucester to determine the potential of using NightSUP™ boards for search, rescue and recovery operations.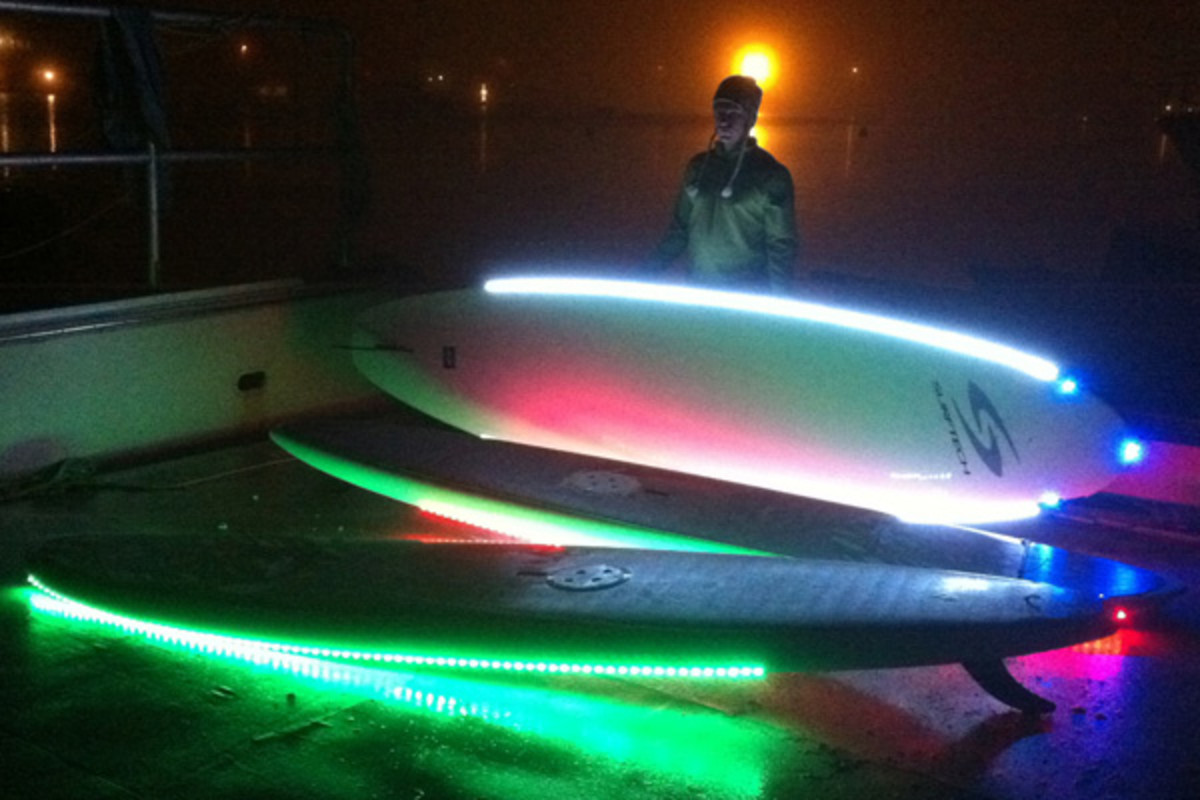 SUP mag: What are the coolest creatures you've seen?
Knight: In Gloucester, we've observed harbor seals hunting fish beneath the boards, and watched schools of squid display underwater light shows with yellow, orange and red flashing colors. Manatee, snook and schools of mullet are common sightings in Fort Lauderdale. In the Florida Keys we've seen an array of aquatic species including lobsters, rays and small sharks.
SUP mag: What about safety concerns related to being on the water at night?
Knight: Using common sense, safety and good judgment, especially in waters that have potentially dangerous predators, is always recommended, for day or night paddle sessions. All of our kits come with a user's manual, which includes a section on paddleboard safety.
SUP mag: Is there anything else we should know about NightSUP?
Knight: NightSUP™ paddling opens a world of adventure. We've even seen that individuals with PTSD or insomnia have found relief through night paddling. NightSUP™ boards are ridiculously cool and unlike anything you've ever paddled!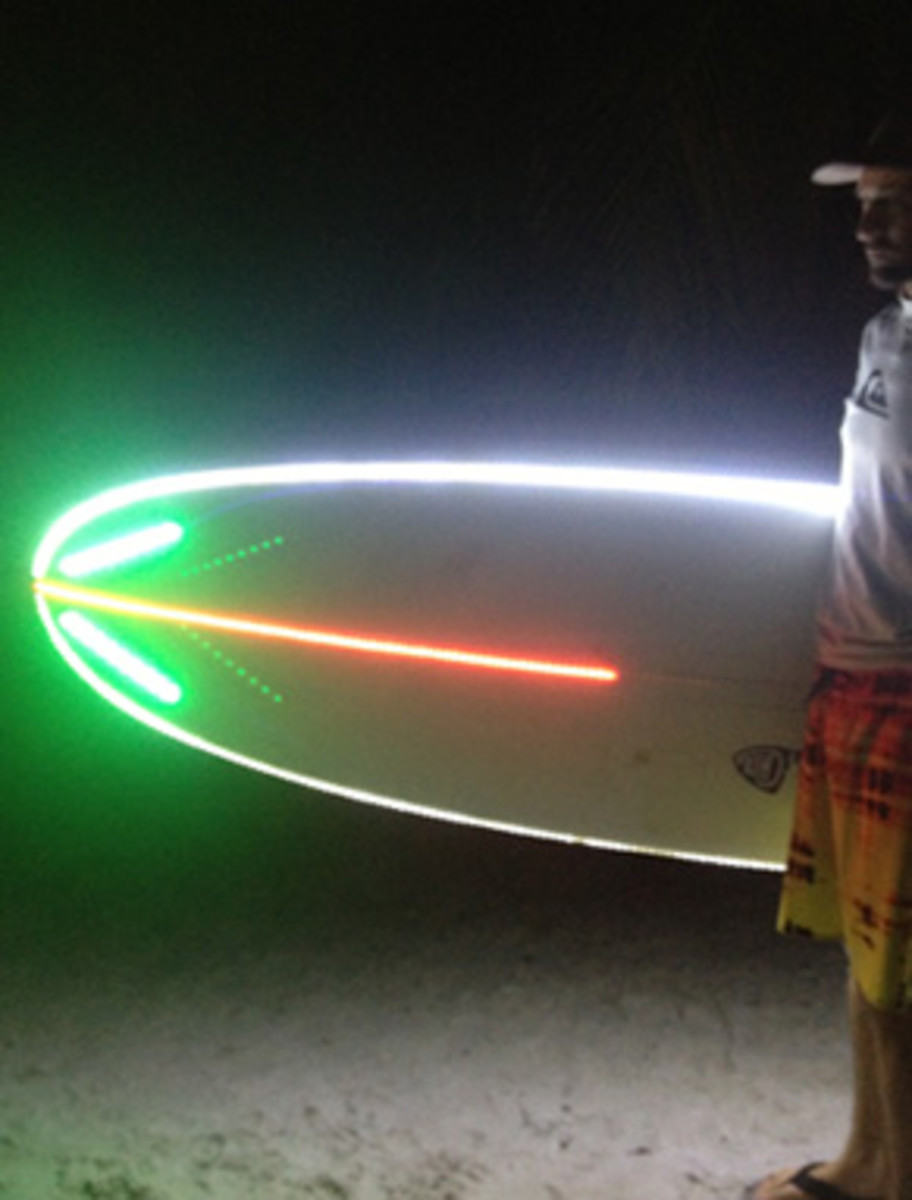 For more about the NightSUP kits, click here.
For more about Cape Ann SUP, visit: CapeAnnSUP.com
The article was originally published on Standup Paddling
For access to exclusive gear videos, celebrity interviews, and more, subscribe on YouTube!