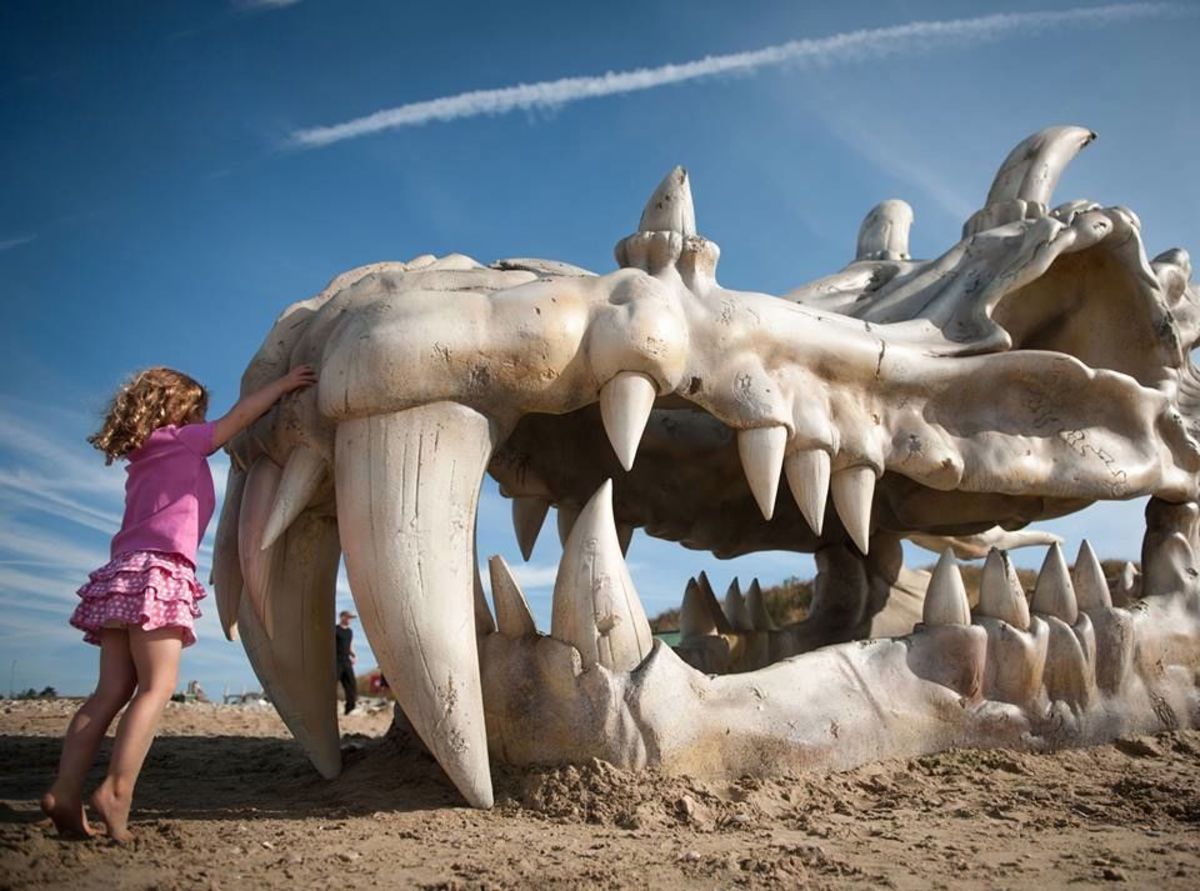 The Jurassic Coast is a World Heritage Site along the south coast of Britain known for its fossils and paleontology. It's an area rich in history dating 65 million to 250 million years ago, and the 95-mile stretch from East Devon to Dorset is a popular destination for tourists looking for evidence of prehistoric life.
So imagine the surprise fossil hunters got Monday when they arrived at Charmouth Beach and discovered a 40-foot dragon skull, perfectly preserved.
Or rather, perfectly sculpted.
Three sculptors took two months to construct the skull, which was plunked down overnight on the beach in Lyme Regis along the Jurassic Coast. It was done so by Blinkbox as a means to promote this week's arrival of HBO's third season of "Game of Thrones." Here's video about the making of the sculpture.
"'Game of Thrones' is an epic TV series," Ben Ayers of Blinkbox said on the above video. "As dragons are such a key theme within the series, we thought we'd create a giant dragon skull, plunk it on the beach down here in Lyme Regis [in west Dorset], which is famous for fossils and paleontology, and see what kind of reactions we got in the morning."
One woman checking out the skull said, "Well, they look like real bones, but I don't know."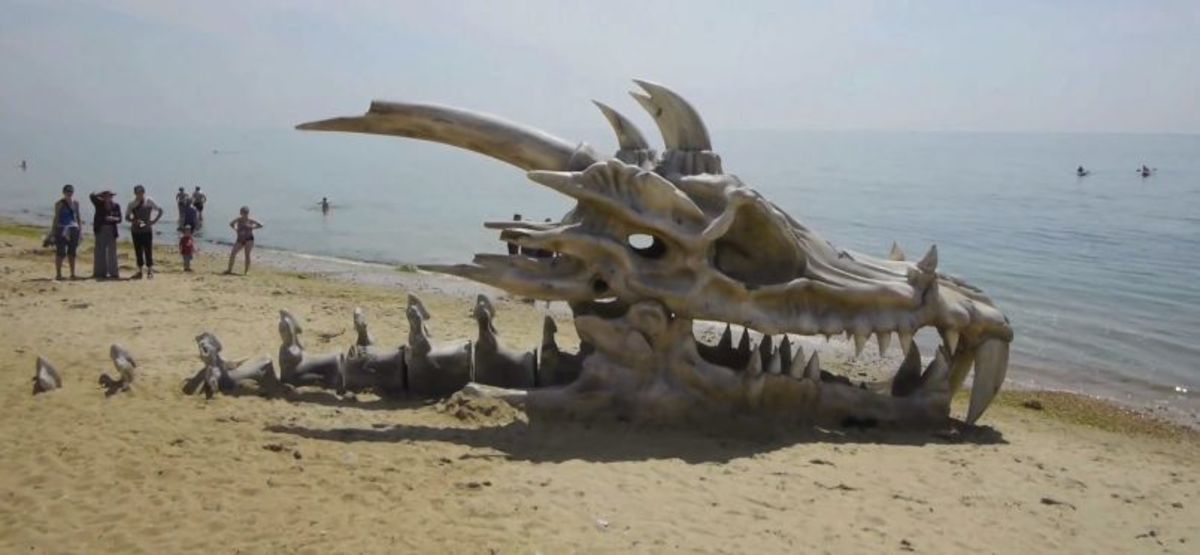 The skull specifically references one scene from the fifth episode of the first season, whereby character Arya Stark, played by Maisie Williams, discovers a dragon skull in the dungeons under King's Landing.

 

Ben Ayers from Blinkbox said: "…We wanted to mark its arrival on Blinkbox with a spectacle every bit as dramatic as this amazing series."
We believe it succeeded.
Photos from Blinkbox Facebook page and screen grabs from video.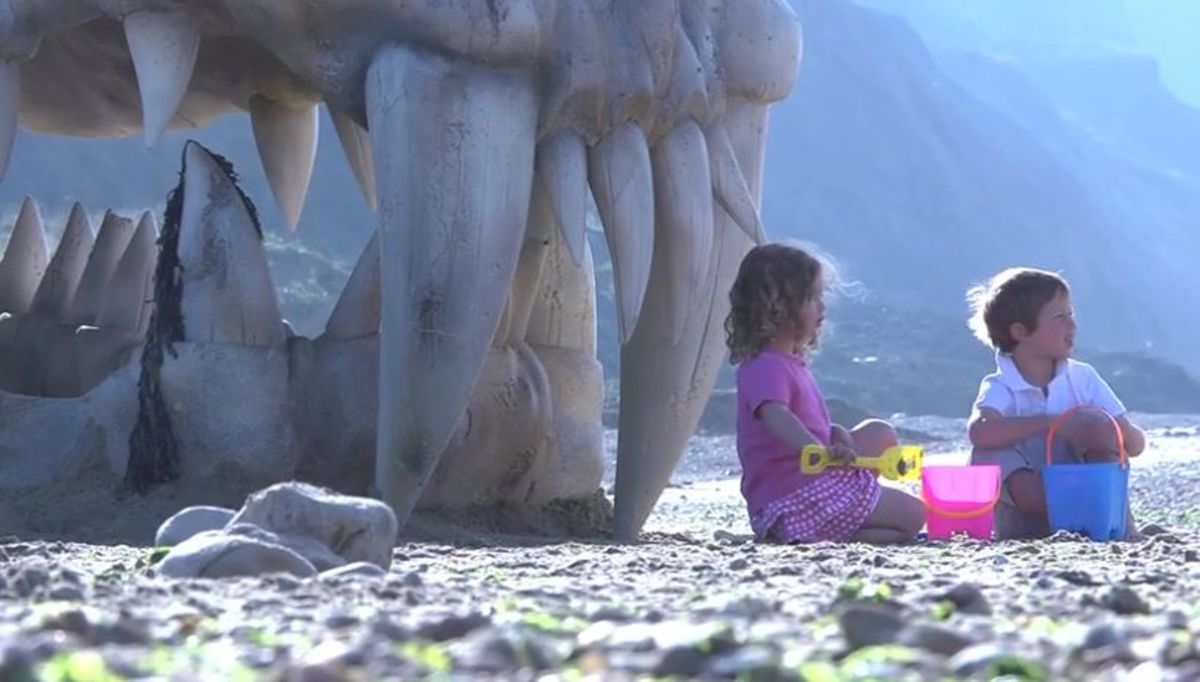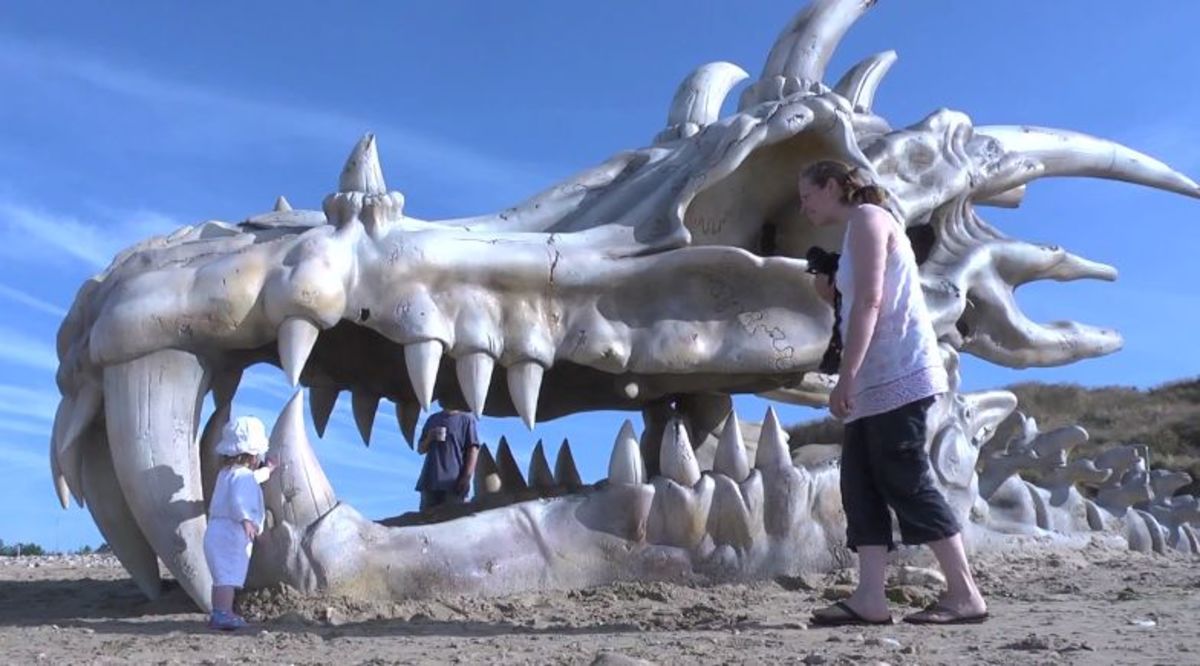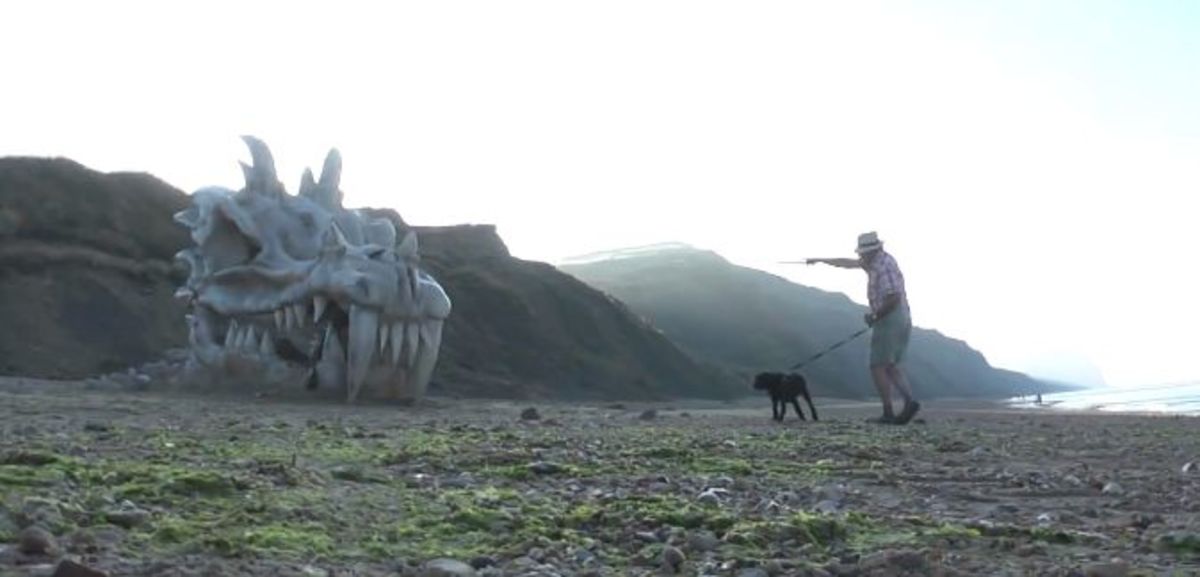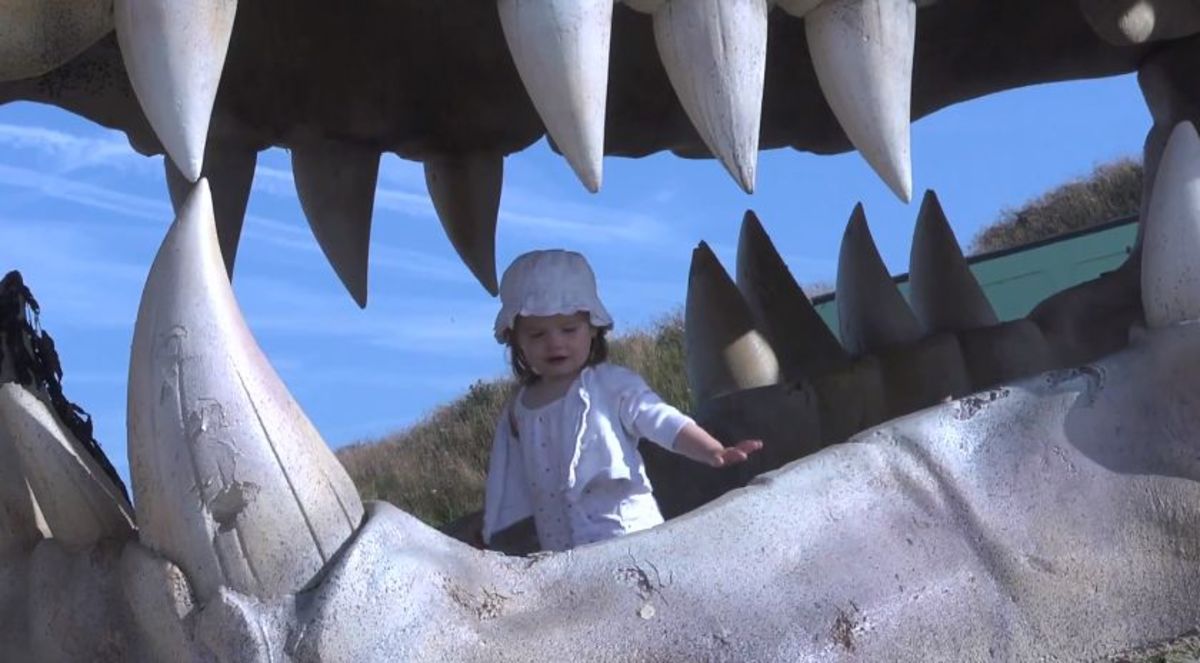 For access to exclusive gear videos, celebrity interviews, and more, subscribe on YouTube!