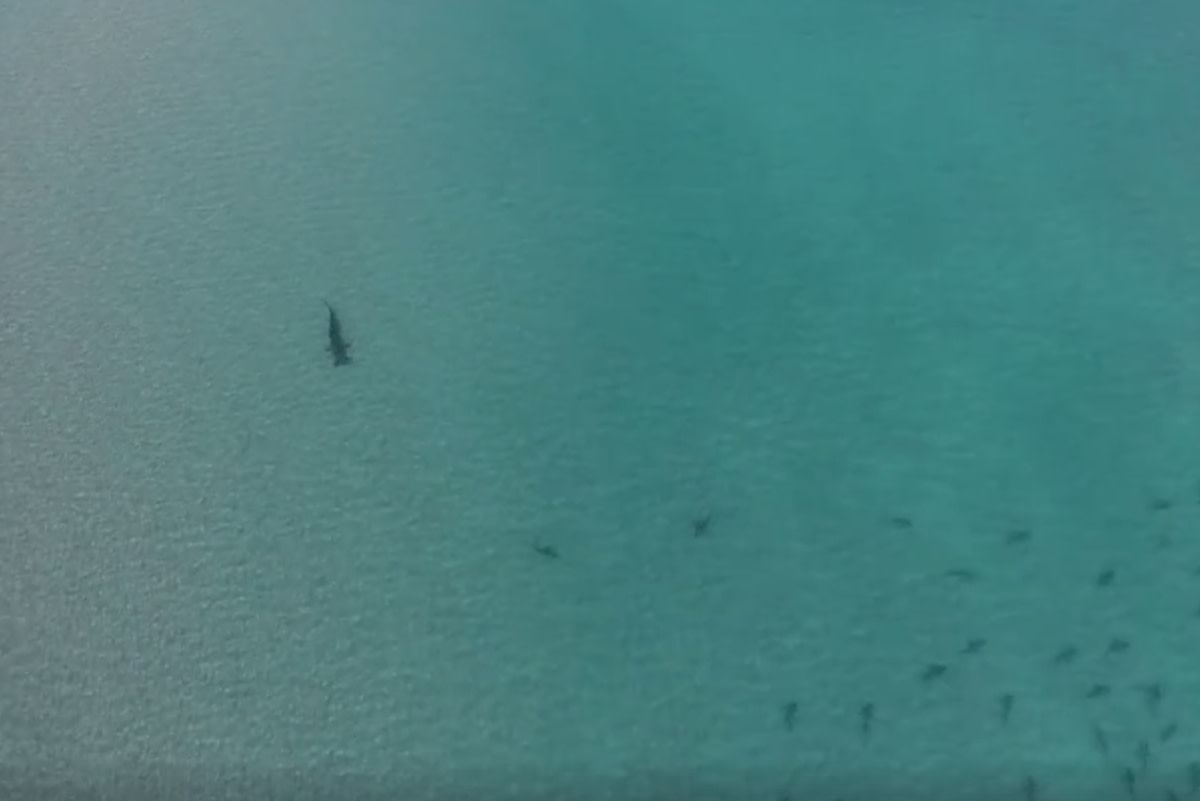 Evan Parness recently flew a drone over a mass gathering of blacktip sharks off the beach in Palm Beach County, Fla. But it was a surprise appearance by a 15- to 18-foot great hammerhead shark that turned his footage into something special.
"I can't even begin to tell you what I was thinking when this was happening," Parness, a Coral Springs resident, told GrindTV. "Knowing that was happening right in front of me on the beach was truly an incredible experience."
Migrating blacktip sharks gather seasonally along parts of Florida's Atlantic coast, in a phenomenon that typically ends by late March.
Parness, who was with friends Blake Plemmons and Chase Reyes at John D. MacArthur Beach State Park, said the 5- to 6-foot blacktips numbered in the thousands.
RELATED: Man quickly realizes folly of jumping into a shark tank; video
The great hammerhead shark, about three times larger than the smaller sharks, enters the picture 43 seconds into the Facebook video. (Parness also uploaded the video to YouTube.)
Viewers can see the hammerhead stalking potential meals, but the smaller sharks are too quick; the hammerhead cannot catch a blacktip.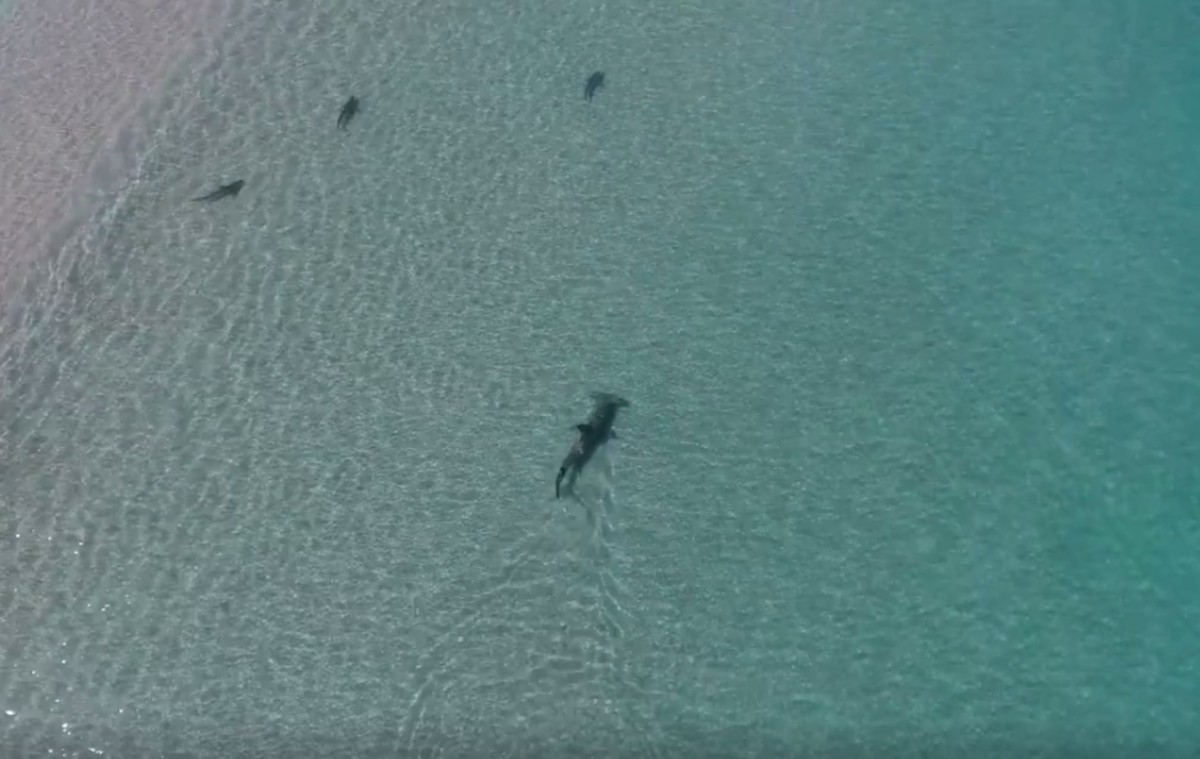 Florida residents may find the footage exciting or alarming, depending on their viewpoint regarding large sharks so close to the beach.
George Burgess, a shark expert with the Florida Museum of Natural History, told GrindTV that "the response seen in the video – giving the hammer a wide path – is standard operating procedure for most fishes once one of these guys makes an appearance."
Burgess added that great hammerhead sharks are regular visitors to Florida's Atlantic coastal zone, but are not regarded as a major threat to swimmer-surfer safety. Their primary prey items in coastal waters are tarpon and rays.
Parness said he captured his footage March 10, but added that he witnessed the same event, involving a slightly smaller hammerhead shark, last Saturday.
For access to exclusive gear videos, celebrity interviews, and more, subscribe on YouTube!