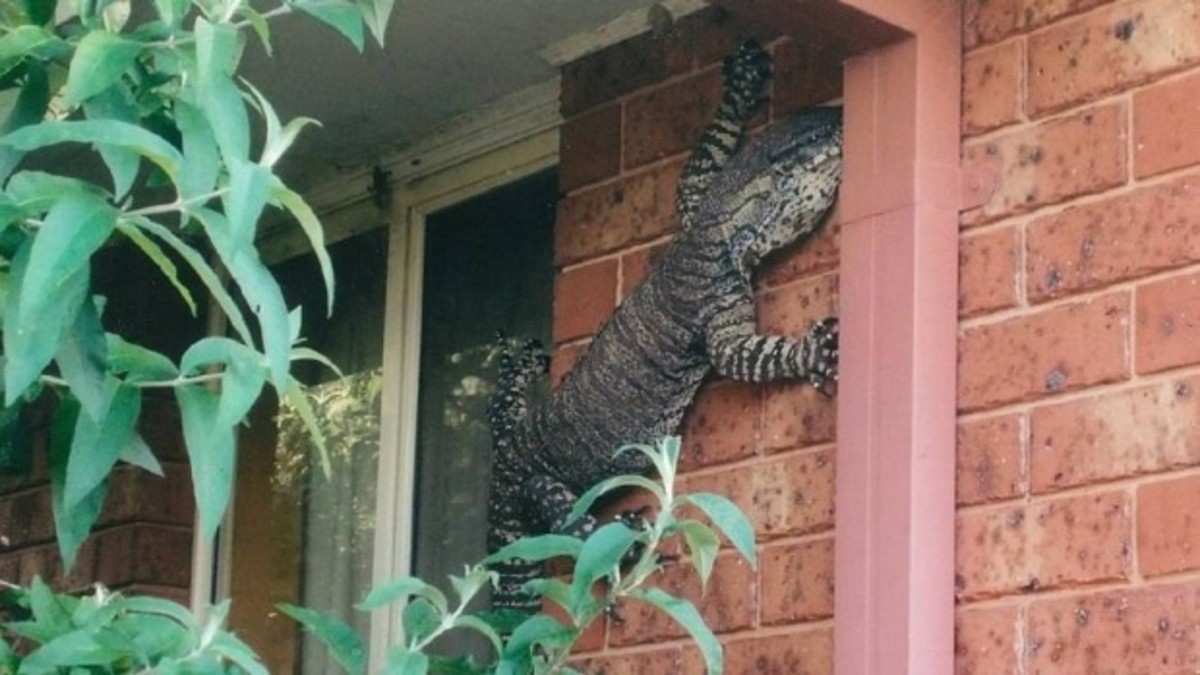 An Australia man discovered a giant lizard that at first glance looked like an alligator clinging to the side of his home in Thurgoona, a suburb of Albury in New South Wales.
Eric Holland told The Sydney Morning Herald that he had never seen anything like it and that "it was a big surprise." More to the point, he told a radio station that it was a "bloody big shock."
"I couldn't have got a bigger shock if a Martian had landed," Holland told 2UE radio, according to The Daily Telegraph.
What it was didn't surprise the New South Wales Office of Environment and Heritage, which told The Sydney Morning Herald that it would not be unusual for a lace monitor to be found around Albury.
A lace monitor or lace goanna, a member of the monitor lizard family, can grow up to seven-feet long and weigh up to 44 pounds. This one was about five feet.
Now that's a lizard https://t.co/lmd3YC7f3y pic.twitter.com/Vd6honA2UE

— smh.com.au (@smh) December 3, 2015
"I was just doing a repair job in my shed when I opened the door and I saw this huge thing run across the ground and out of sight," Holland told The Sydney Morning Herald. "I went inside after I saw it in the backyard and heard a banging noise coming from the side of the house. When I went outside I saw him on the side of the house with his tail hitting the drain pipe."
Holland snapped a photo of the giant lizard and he was glad he did, telling the radio station nobody would have believed him otherwise. He just wished he had been brave enough to take another photo showing the entire creature crawling away.
The giant lizard quickly crawled off the property and hasn't been spotted since.
More from GrindTV
10 photos that prove pro skiers have the best job in the world
The godfather of surf Duke Kahanamoku's Hawaiian home is on sale
The third of 7 Days on the North Shore
For access to exclusive gear videos, celebrity interviews, and more, subscribe on YouTube!