Dylan Stewart is a wood burning artist inspired from spearfishing his local Maine coastline. Kayak Fish was able to catch him in a break between time in the studio and dive trips to talk about his passion project, Bold Coast Burns.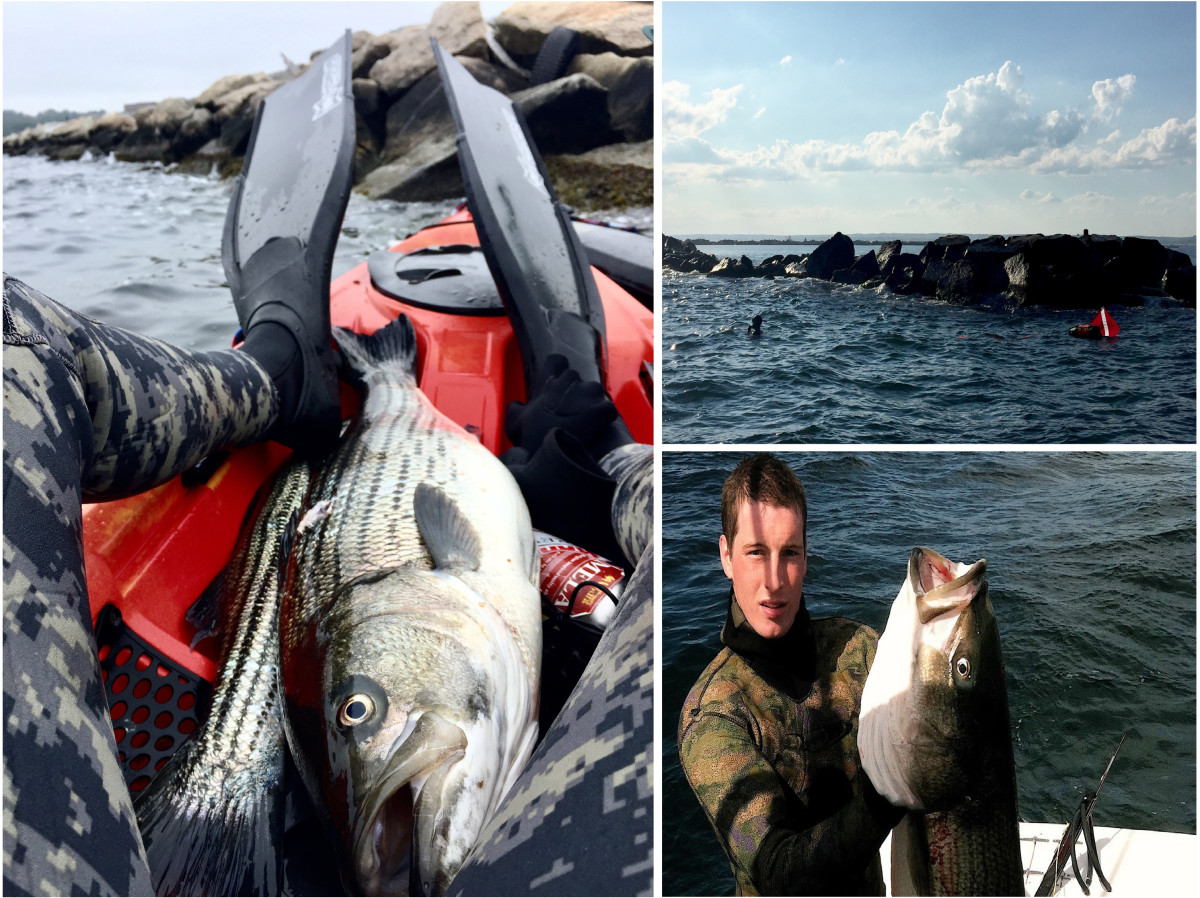 KF: So, I came across your Bold Coast Burns Instagram profile and have seen your work. Tell me about who you are and the motivation behind Bold Coast Burns.
BCB: My name is Dylan Stewart, I'm a wood-burning torch artist and avid spearfisherman. My work is inspired by hundreds of hours in the water and my passion for the ocean.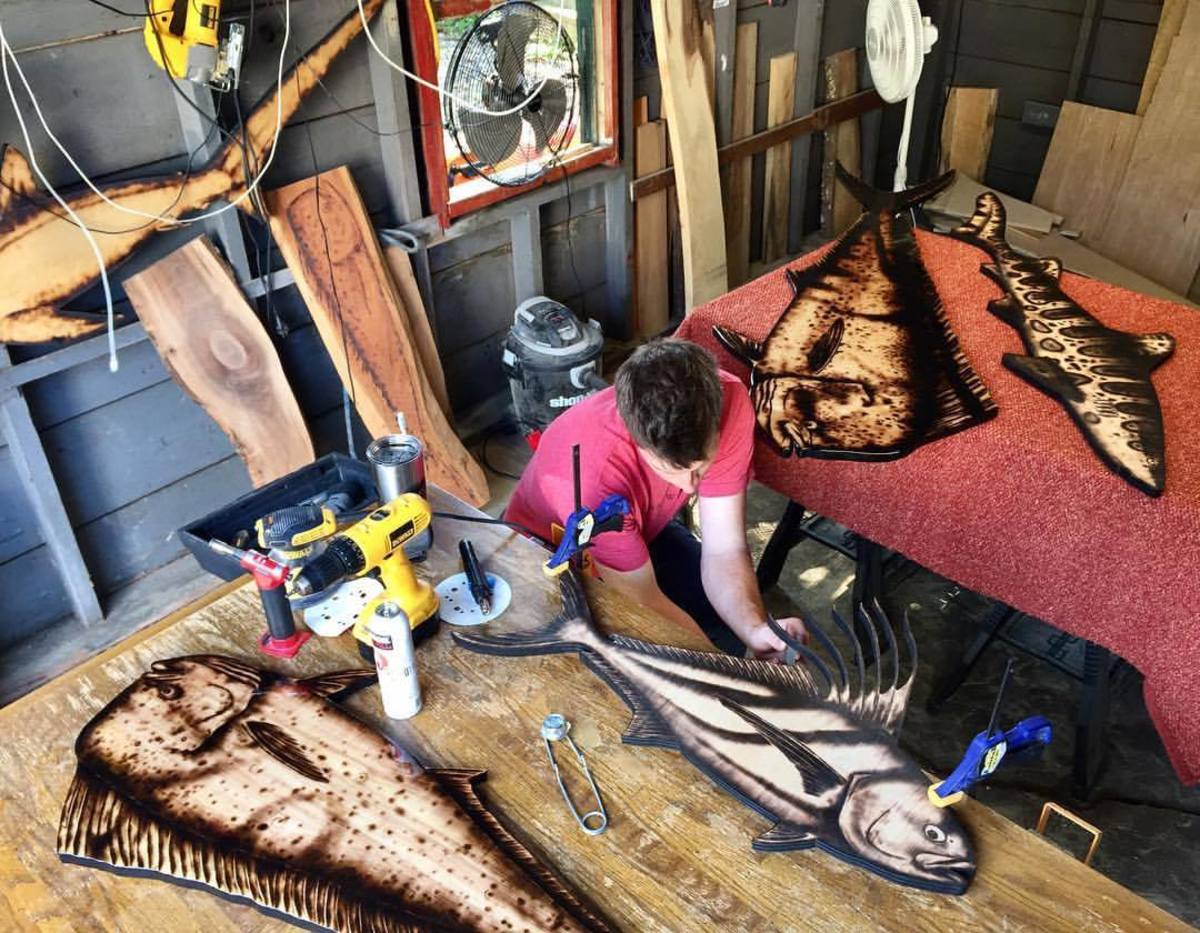 KF: What does the Bold Coast Burns art specialize in?
BCB: The subject of my work is generally all marine life. I specialize in fish, but also have a lot of marine mammal commission pieces. I have been able to carve out a small niche within the fishing community and feel very fortunate to have many loyal customers and people who have supported my work over the years.
KF: Why did you choose the route of the woodworking and creating this artwork?
BCB: I come from an illustration background and had always dreamed of combining my passion for drawing and fishing with my interests in woodworking. This medium has allowed me to combine all three and feel passionate about creating art on a daily basis.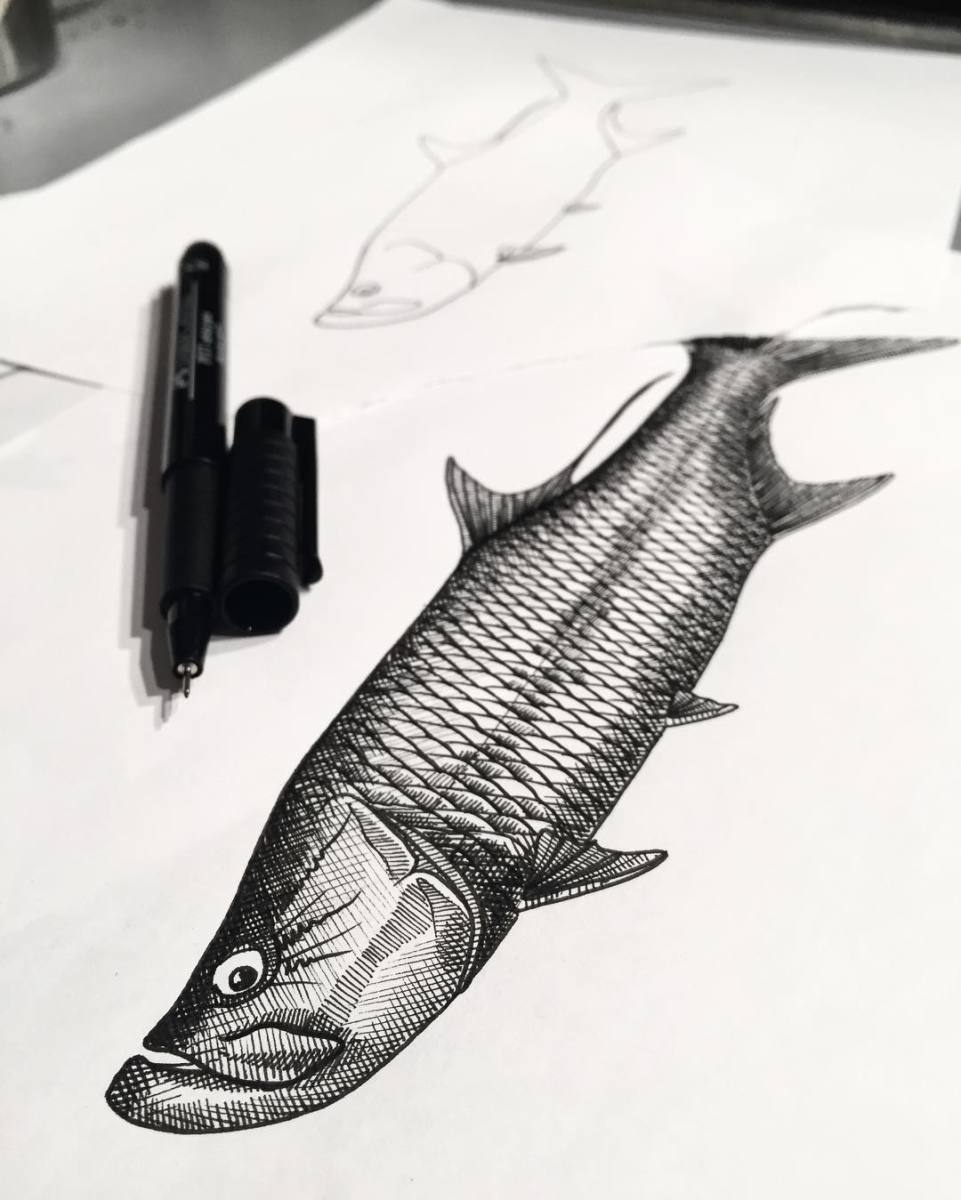 KF: What wood varieties do you use? What wood do you prefer over others?
BCB: I love Poplar and Birch for their light tones and grain variety. If I am looking for a dark tone for a specific species, I will use a Walnut, Maple or Apple.
KF: Walk me through the process of a blank piece of wood to a finished creation.
BCB: These days, I am burning on Poplar primarily. I work with a local mill to get my raw lumber. The next step is to rough out my subject on wood after many preliminary sketches. After this, I pretty much dive right into burning while all of the wood is still intact. When the piece is done, I cut out the contour of the fish and burn the edges. The final step for the front side is two coats of resin. The back side is then finished with polyurethane and a hanger is installed. The piece is then ready to hang!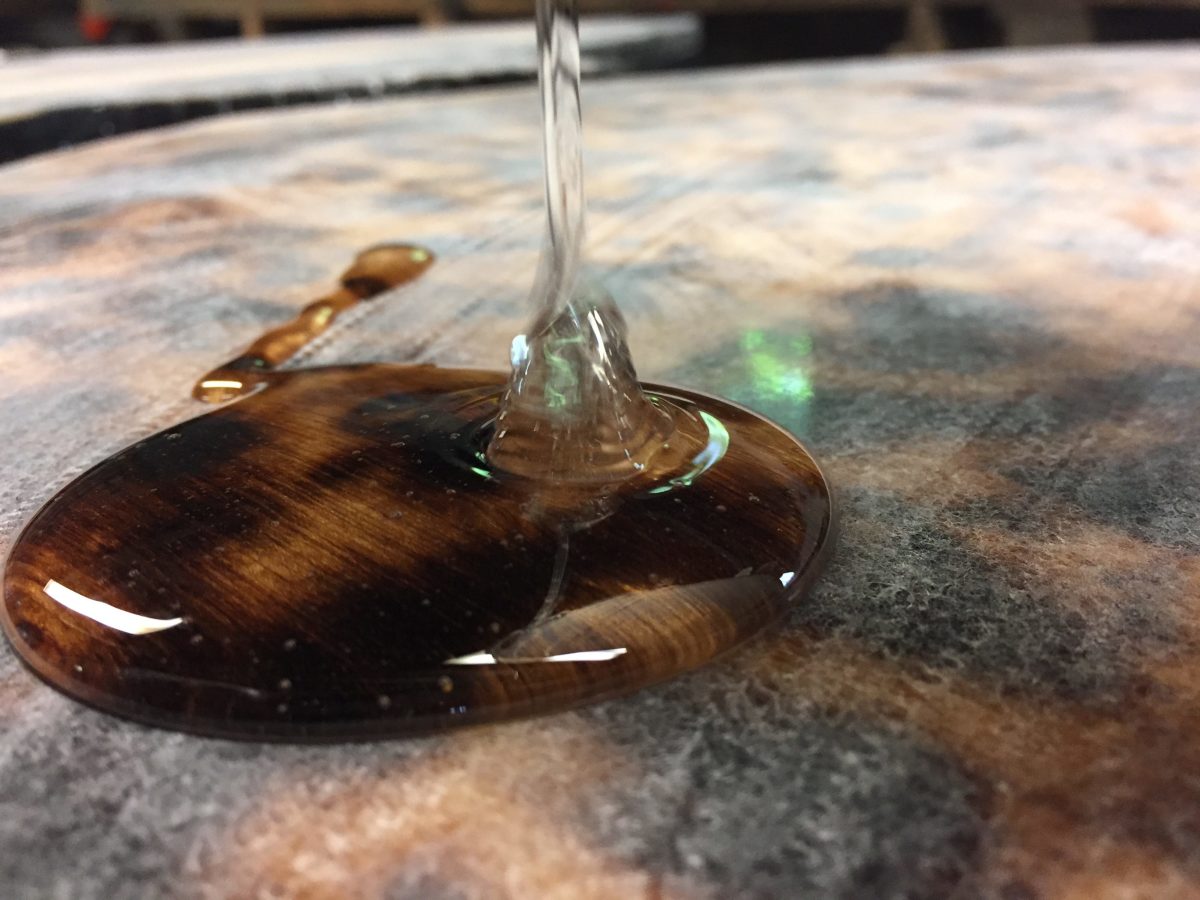 KF: What is the cost range of your art?
BCB: I have a 28″ length minimum which puts the minimum price around $290 and my largest piece just sold for $1975 but it was an 11ft shark so I would say $290-$500 on average.
KF: Is Bold Coast Burns a full-time endeavor for you? If not, what else do you work on?
BCB: I take on some small design projects on the side, but I would consider burning my full-time job at this point. It began as a hobby, but as I started to use social media as a tool to reach potential customers and figured out how to ship large pieces, I have been able to support myself. I feel very lucky to be able to do what I love.
KF: What does the ordering process entail?
BCB: Customers can get in touch with me through the CONTACT form on my website and inquire about current work for sale or to customize a commissioned piece.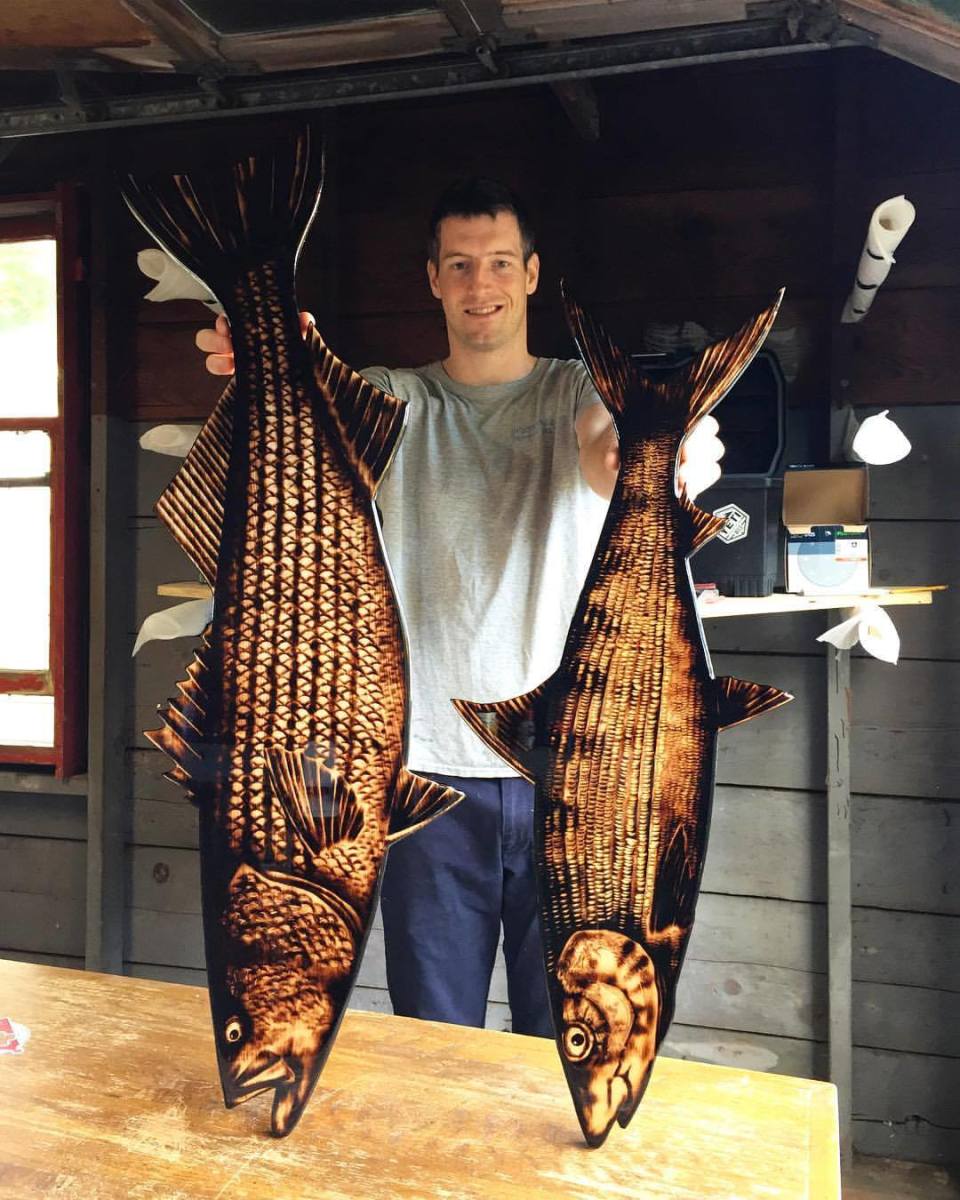 KF: What is on the horizon for Bold Coast Burns?
BCB: I am hoping to continue providing work to individuals and eventually burn some installment pieces in public spaces. I am always tweaking my finishing process to ultimately withstand the outside elements. I would love to create the first wood burned mural.
KF: Best of luck to you Dylan, excited to see what's in store for you!
Bold Coast Burns artwork available online at www.boldcoastburns.com
More Gifts for Anglers by Anglers: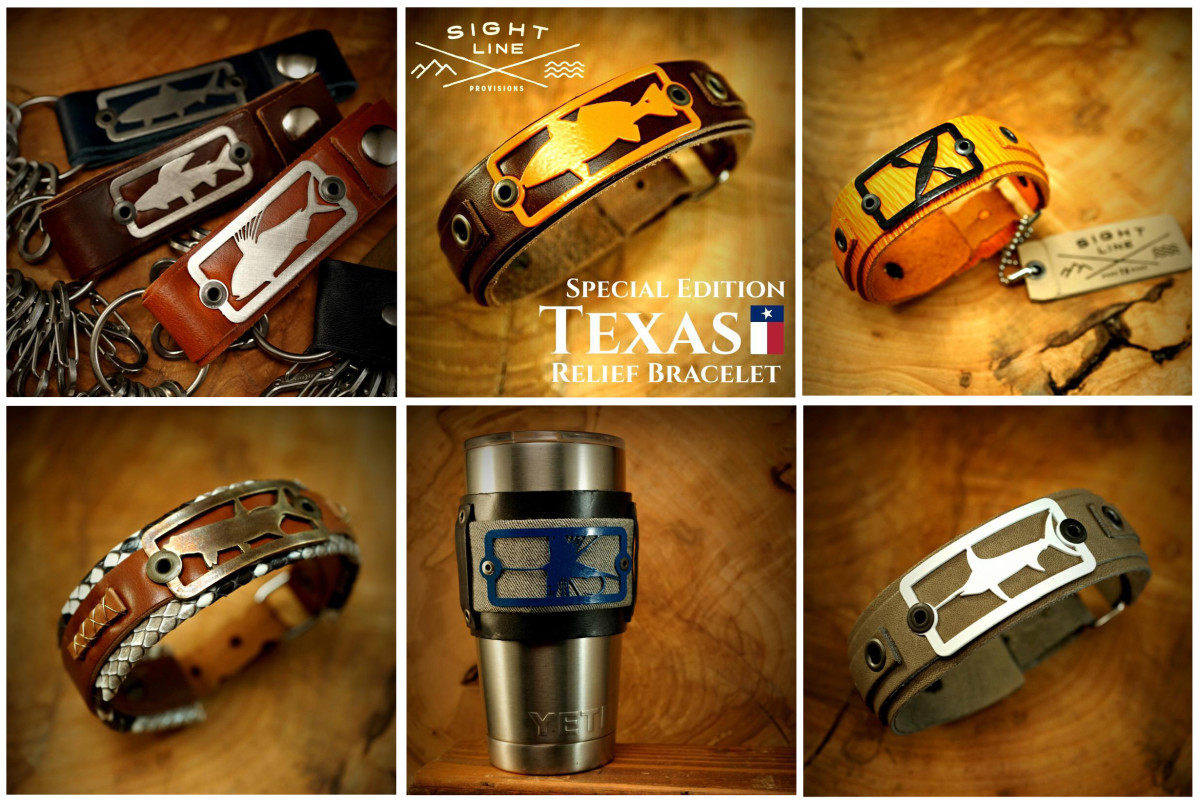 Handcrafted leather and textile creations celebrating fishing and exploring
---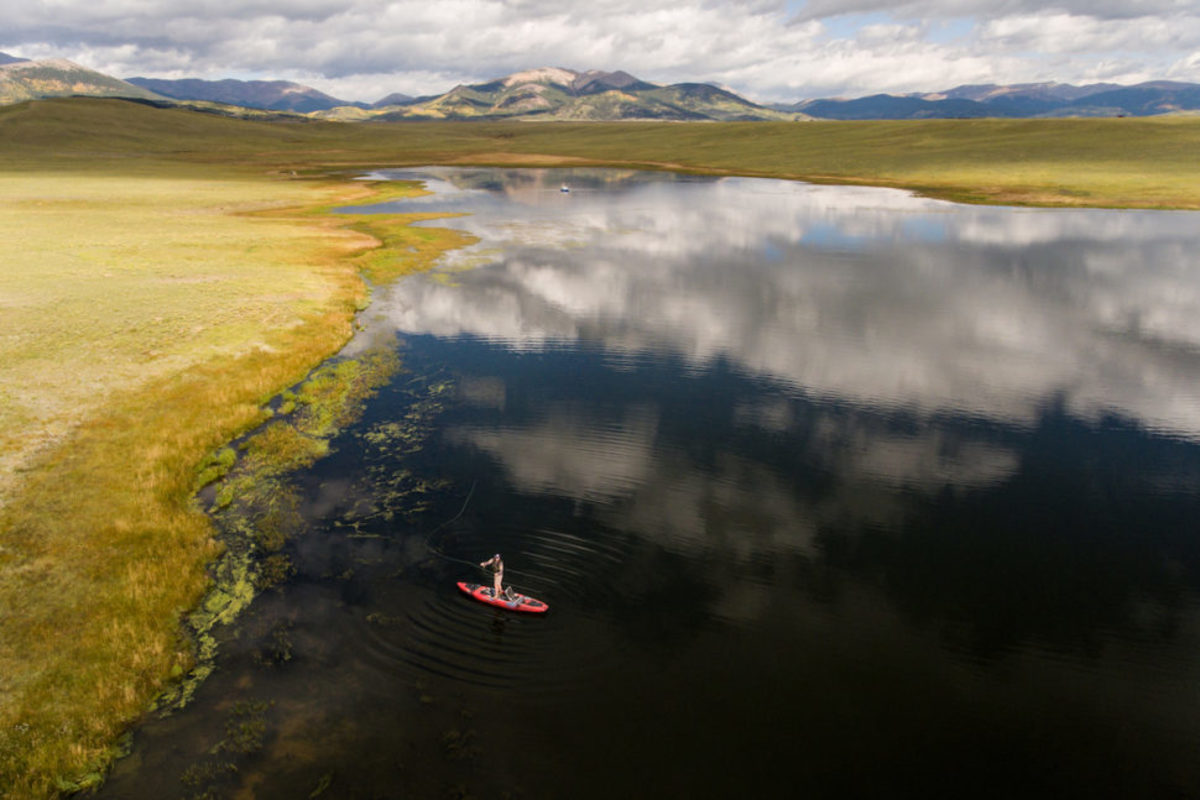 Organizations that make a difference in the outdoor community.
---
Have a great gift idea that supports the angler community? Get in touch! mtnmorgan@gmail.com
The article was originally published on Kayak Fish
For access to exclusive gear videos, celebrity interviews, and more, subscribe on YouTube!