There are many reasons to have your hands protected when you're on the water. Hours of paddling can lead to blisters, and when the temperature is low, cold hands can make it difficult to hold on to your paddle, and you're in danger of discomfort or worse. Many whitewater paddlers want protection against rocks, and some touring paddlers wear gloves as won't-wash-off sunscreen.
Weather conditions will dictate what handwear is appropriate for both whitewater and flatwater paddling. A sealed neoprene mitten or glove will keep you drier and warmer than an open pogie, though some of the pogies we tested here were as warm as gloves. But personal preference also plays a key role. Pogies keep your hands directly in contact with the paddle shaft, with no material in between. Gloves may give you more grip than human skin, but some paddlers feel that with any glove there is a loss of dexterity. And while most pogies are not suited for fair weather, some gloves are thin and cool enough that they do the job even in hot temperatures.
Here we review both gloves and pogies from top manufacturers. There is a mitt or glove appropriate for almost every paddler, so read on, and find what will suit you best.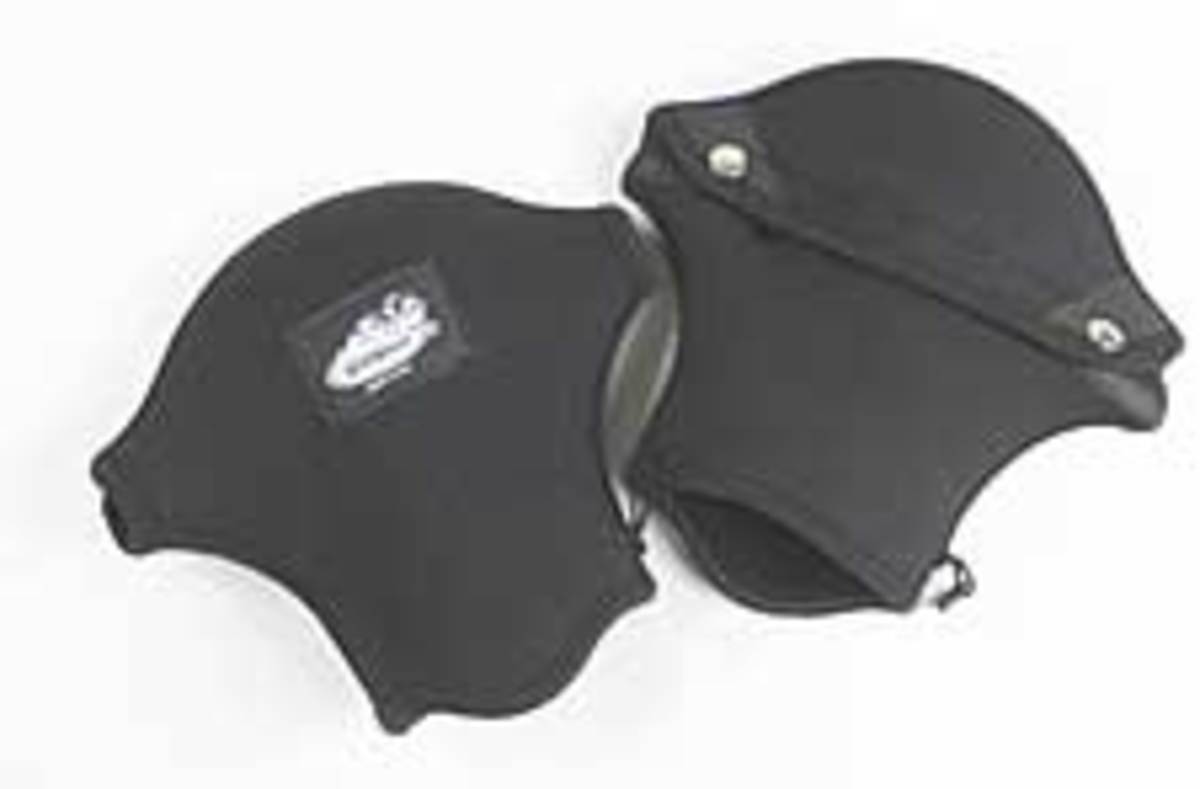 Yampa Pogies
Wildwasser
303) 444-2336
www.wildnet.com
MSRP: $34.95
Made from double-sided 4mm Supratex neoprene, Yampa Pogies are durable and warm. Seams are glued, stitched, and taped, and an interior gasket seals out most of the water. The short cuffs have an internal stiffener that keeps them open for an easy on-and-off. One size fits all.
Hyper Hands
Snap Dragon

(425) 957-3575
www.snapdragondesign.com
MSRP: $40
Made from water-repellent 3mm Skin-Hypalon, Snap Dragon's Hyper Hands were the shortest, easiest-access pogies we tested. They have a beefy 1.5-inch Velcro closure designed specifically for watersports that keeps them firmly on the paddle. The wide mouth opening means that no teeth are required for getting the mitts on and off. It also means that they don't provide as much weather protection as some other mitts. Hypalon material is water repellent, for dry hands. The Hyper Hands are light, and they're spacious. One size.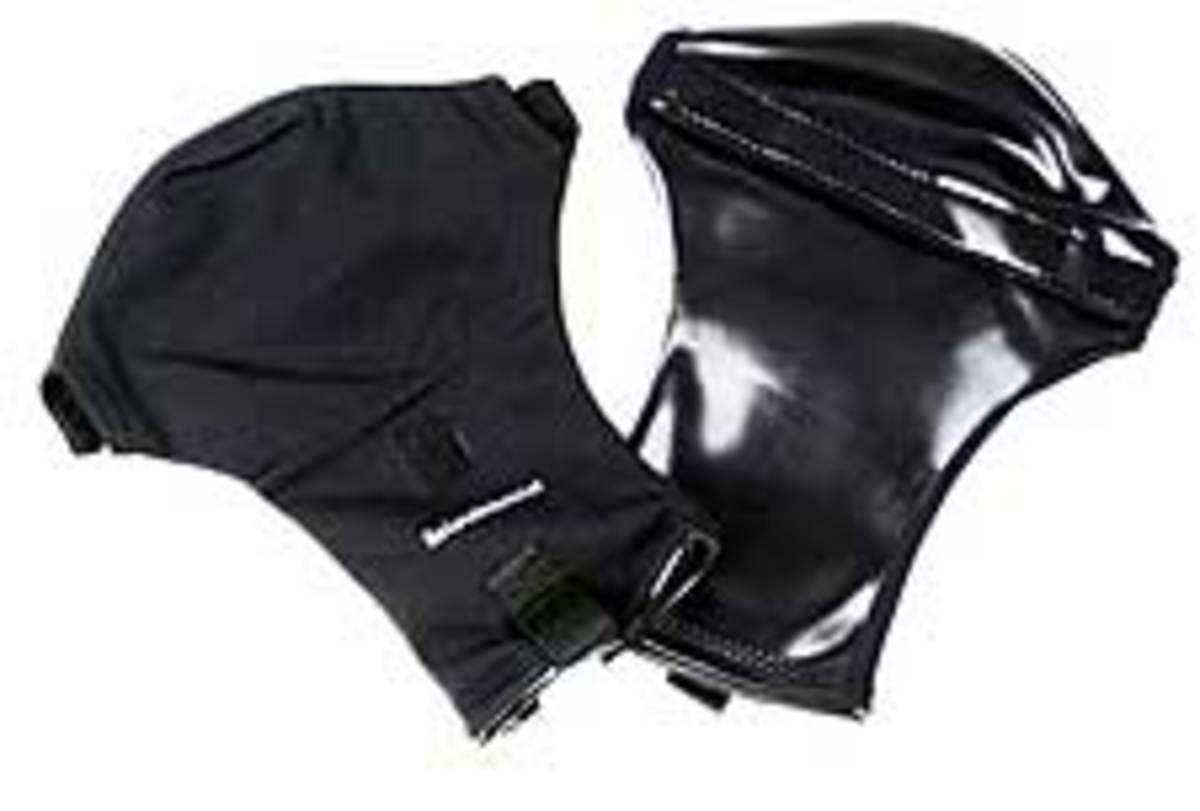 Hydroskin Mambas
NRS
(877) 677-4327
www.nrsweb.com
MSRP: $34.95
The thinnest pogies we tested that were designed for all weather conditions, NRS HydroSkin Mambas are .5mm neoprene with a fleeced interior. A topcoat of GlideSkin repels water from above, while a rubberized lower panel helps seal in heat and keep you dry. The cuff is narrower than on some other pogies, for more weather protection. A slight flare at the cuff aids entry, though these pogies weren't as easy to get into as others. A Velcro tab lets you roll the pogies around the paddle shaft for quick access. One size.
The article was originally published on Canoe & Kayak
For access to exclusive gear videos, celebrity interviews, and more, subscribe on YouTube!